SONIA + SUMIR

Sevilla, Andalucía
"Hindu & Catholic wedding. Multicultural destination wedding in Sevilla"
A love story of a Spanish girl and English boy with Indian roots, who fell in love in London and celebrated their wedding with a three-day Sevilian affair. What captured us immediately was their affection and admiration for one another. They speak with smiles and make each other laugh constantly. They're sweet and friendly with each other—a couple that makes for a great team with lots of personality.
They are both able to show the other the importance of their culture. Their families were able to take part in their own cultural rituals and those of the other with open arms.
We had the privilege of following the traditions of a Hindu ceremony: the Mehndi day, the next day a ceremony that began with the Baraat, the arrival of the groom with rhythmic music, while the bride surprised everyone with a red sari adorned in gold. The ceremony concluded by the bride and groom placing two necklaces of flowers around each other's necks, followed by a relaxed cocktail by the pool. They were days full of colors, songs, and more than anything, happy people wishing the couple a long and full marriage.
The celebrations closed with a Catholic wedding, Sonia dressed in white with her hands and feet laced with beautiful henna designs.
When we celebrate love, neither culture nor language can separate us. With hugs, signs and dances, everyone was one big family those three days.
CREDITS
Venue: Fain Viejo
Wedding Planner: D-Pleis . Indira Anzola
Video: Fenix Visual
MUAH: Oui novias
Lettering: Cristina Tipagráfic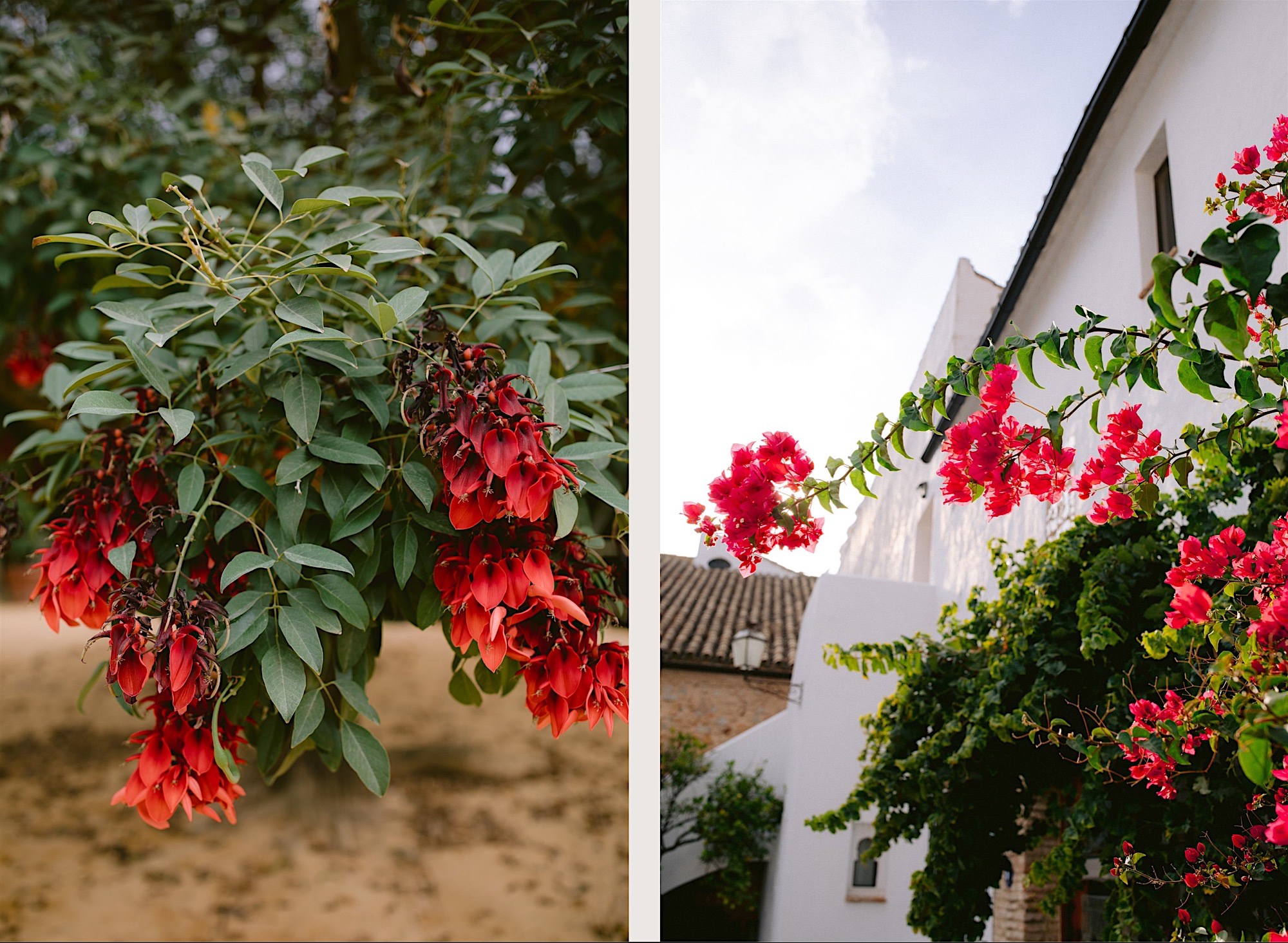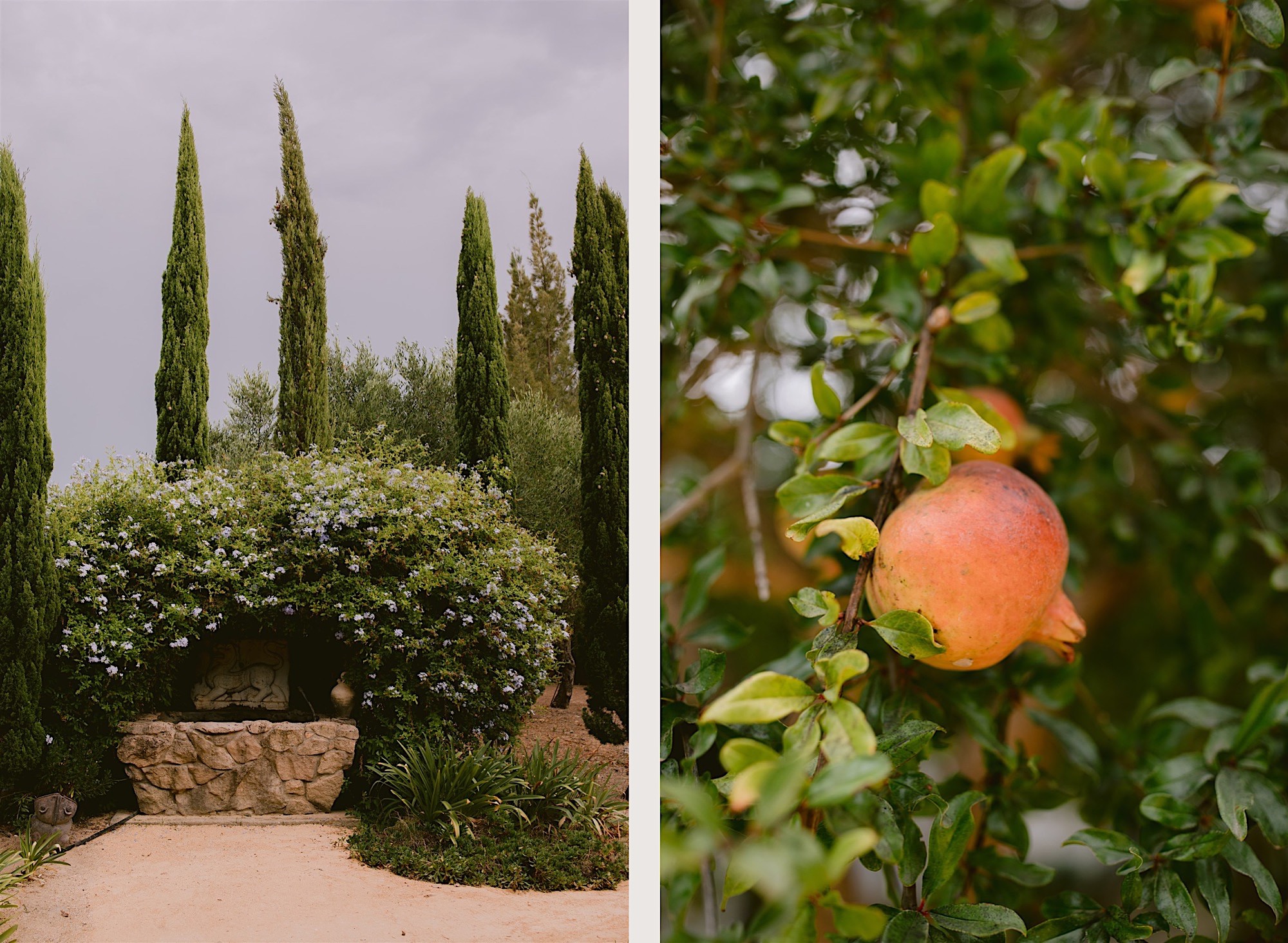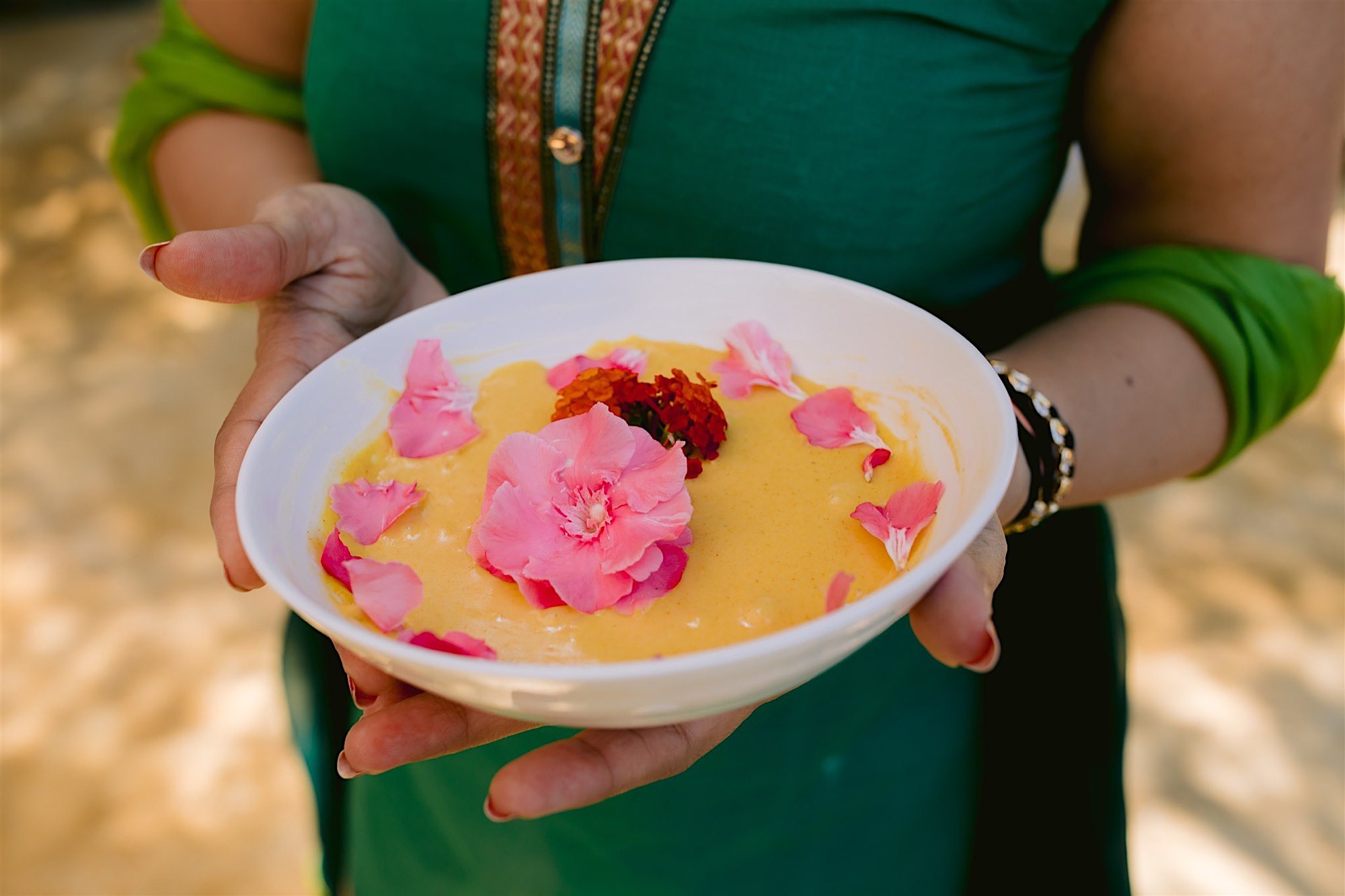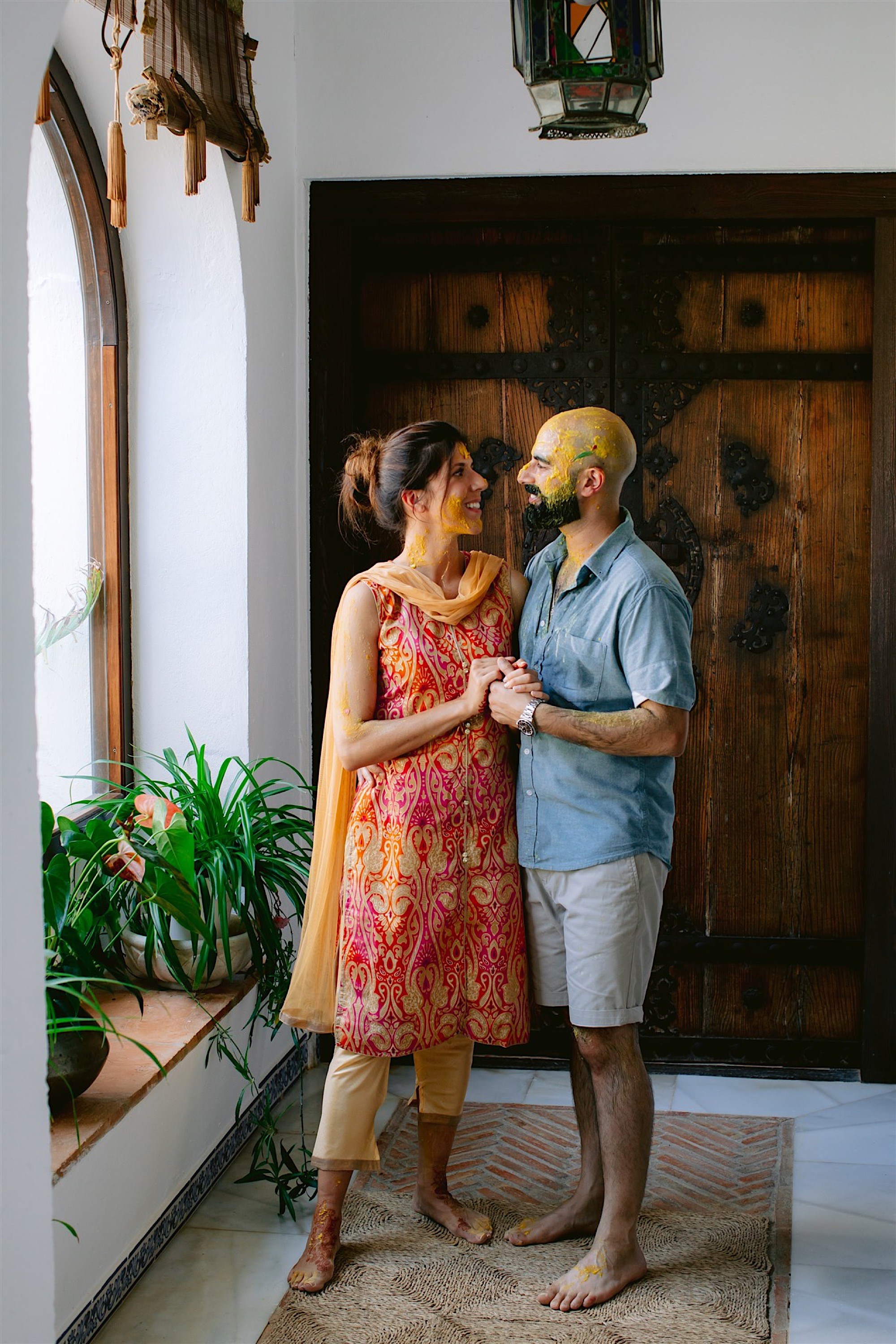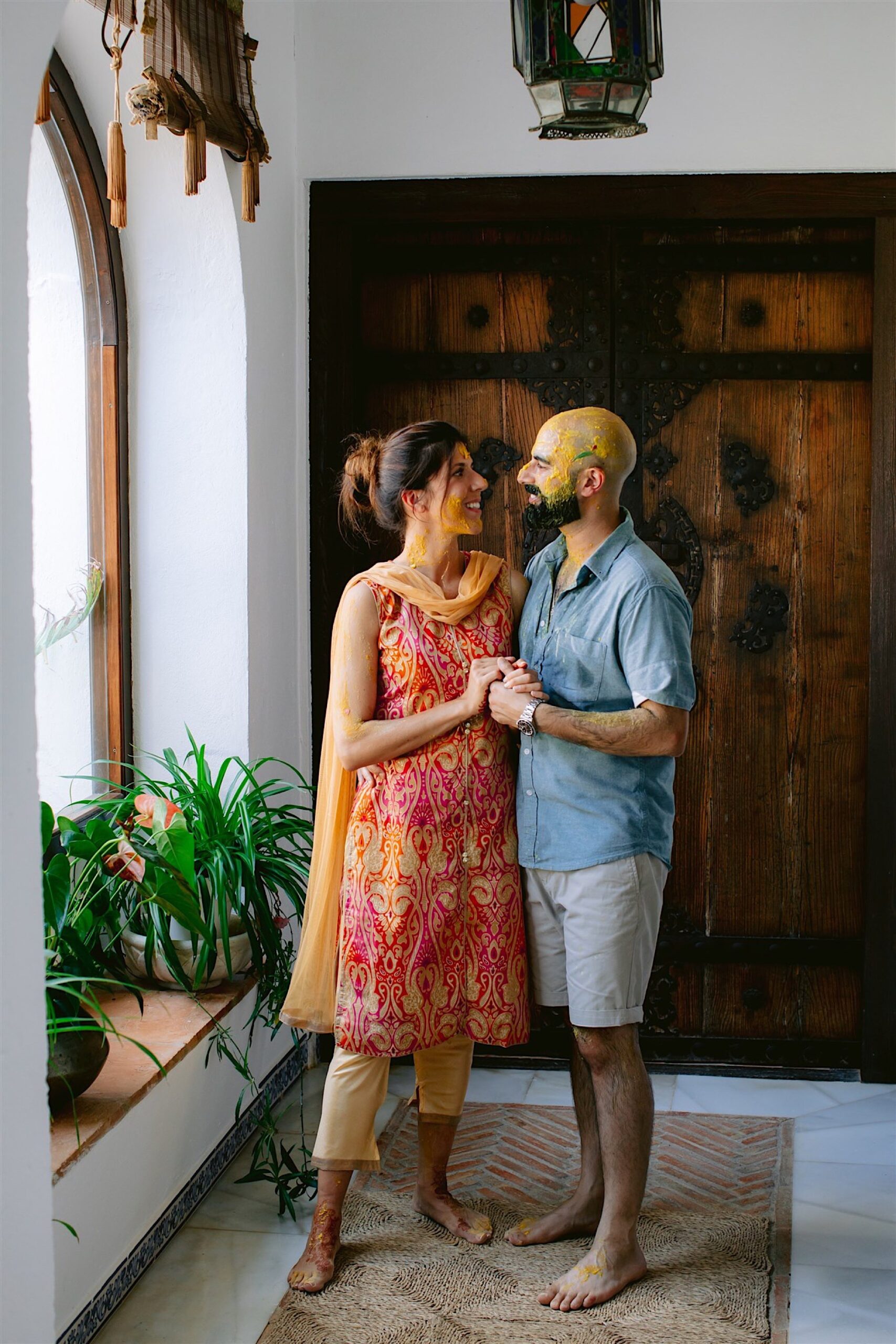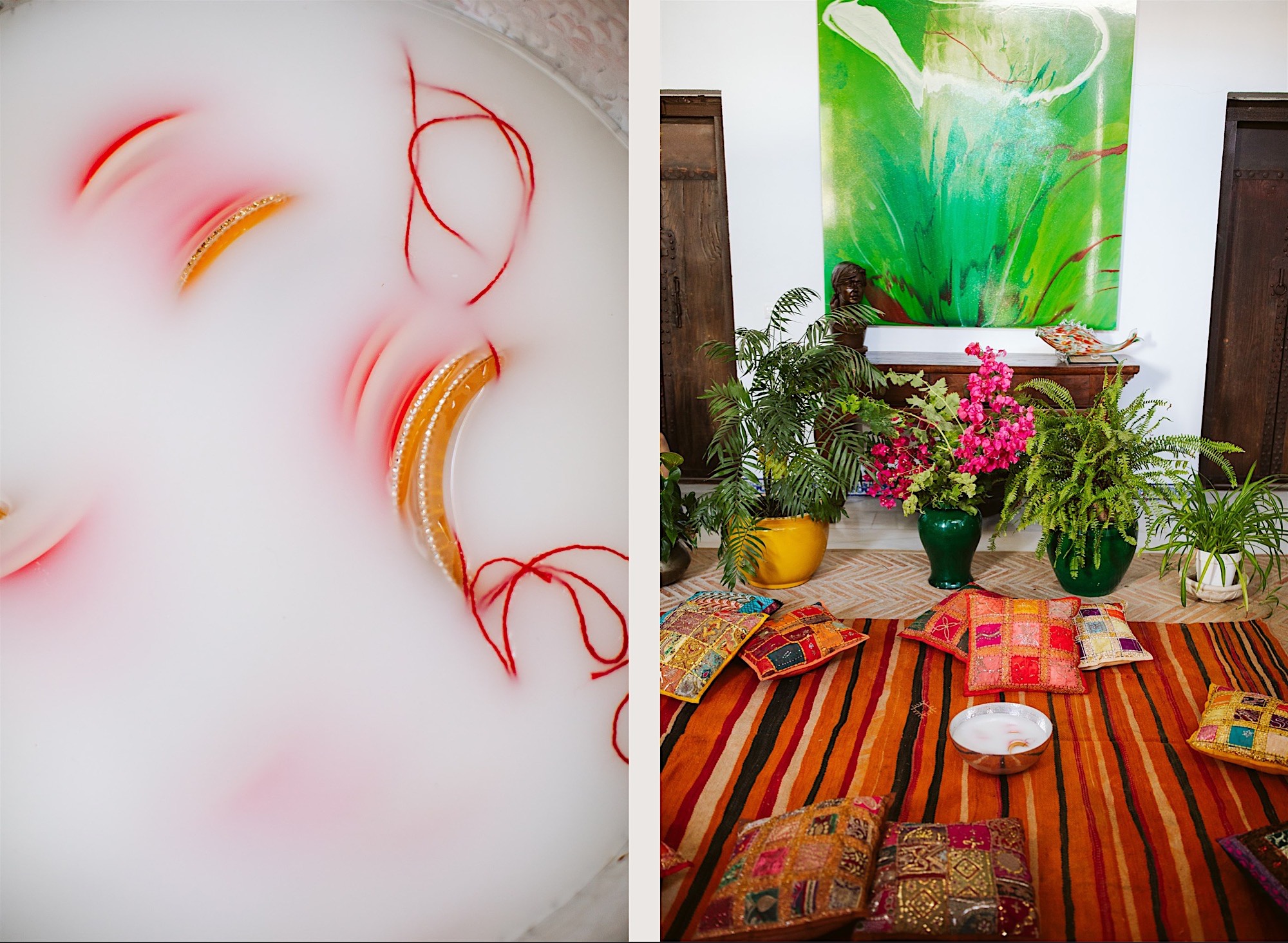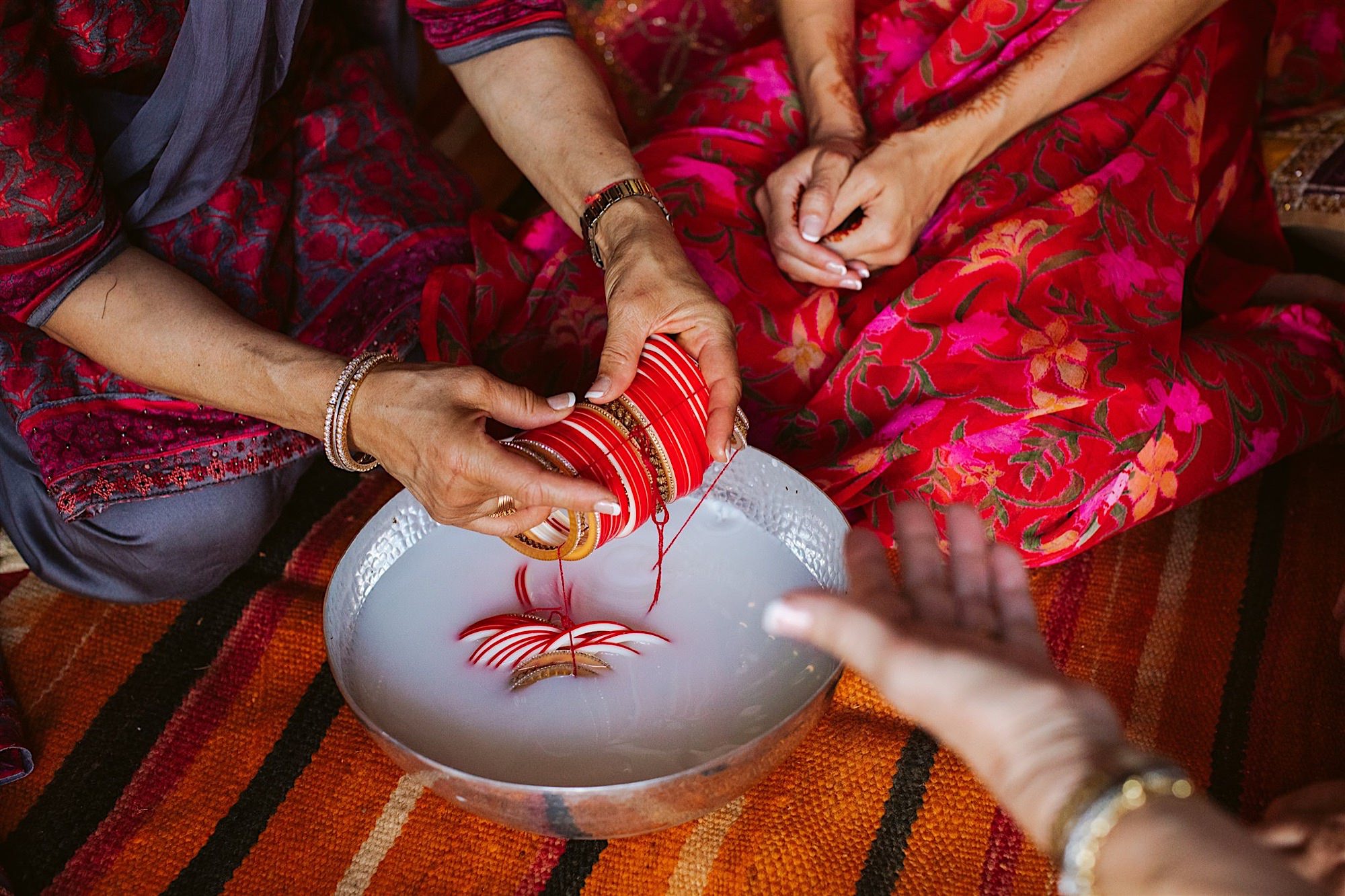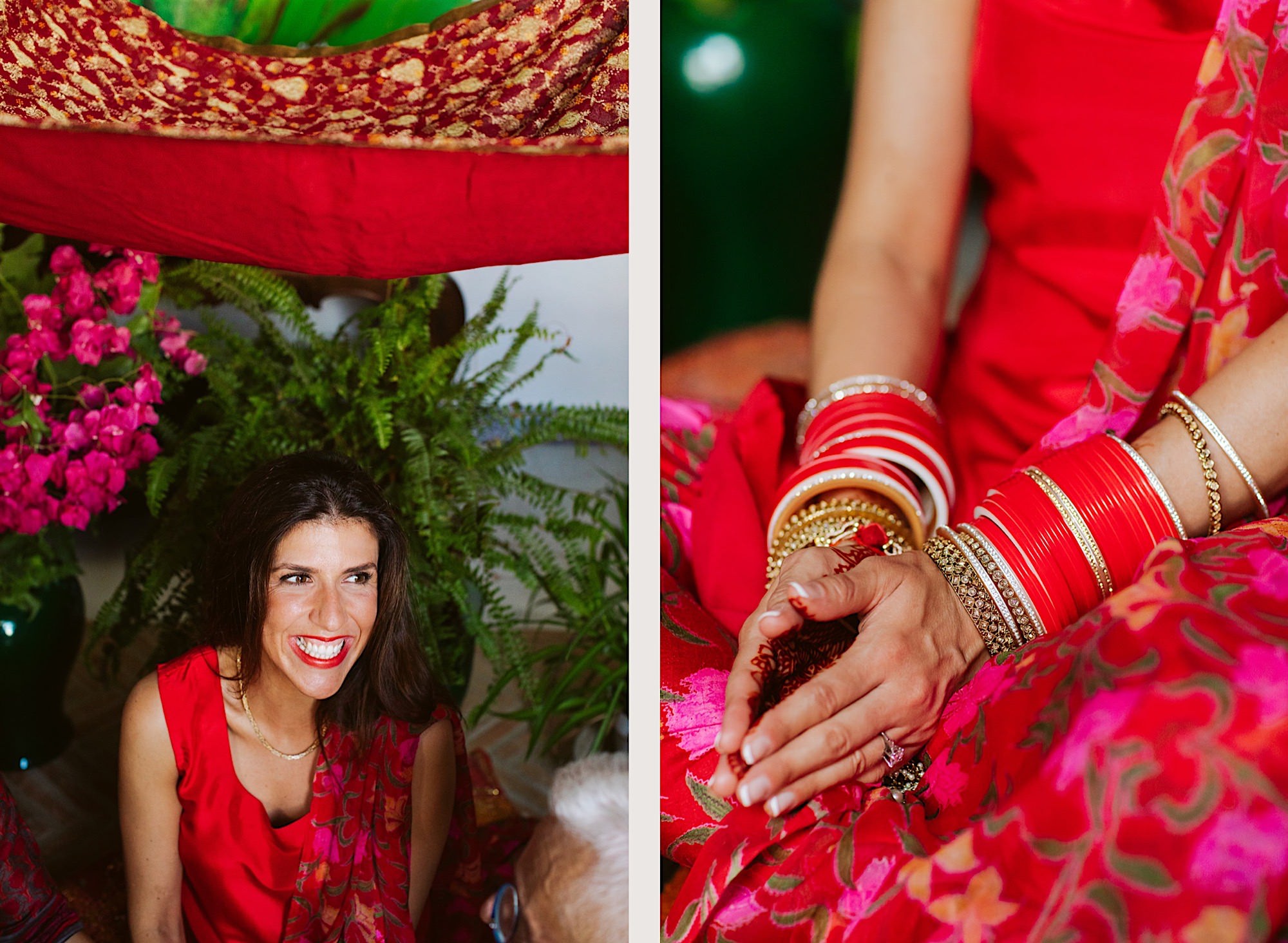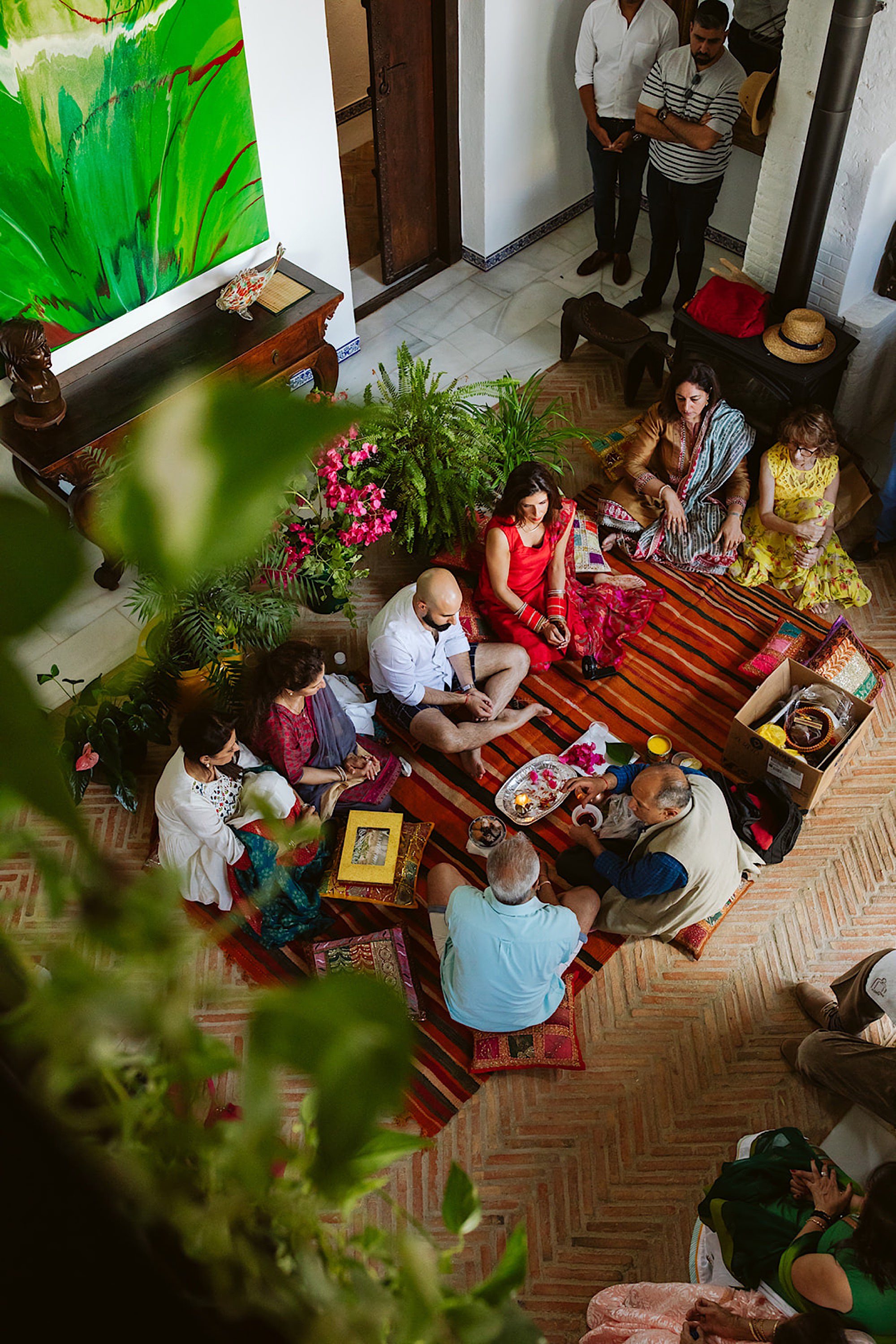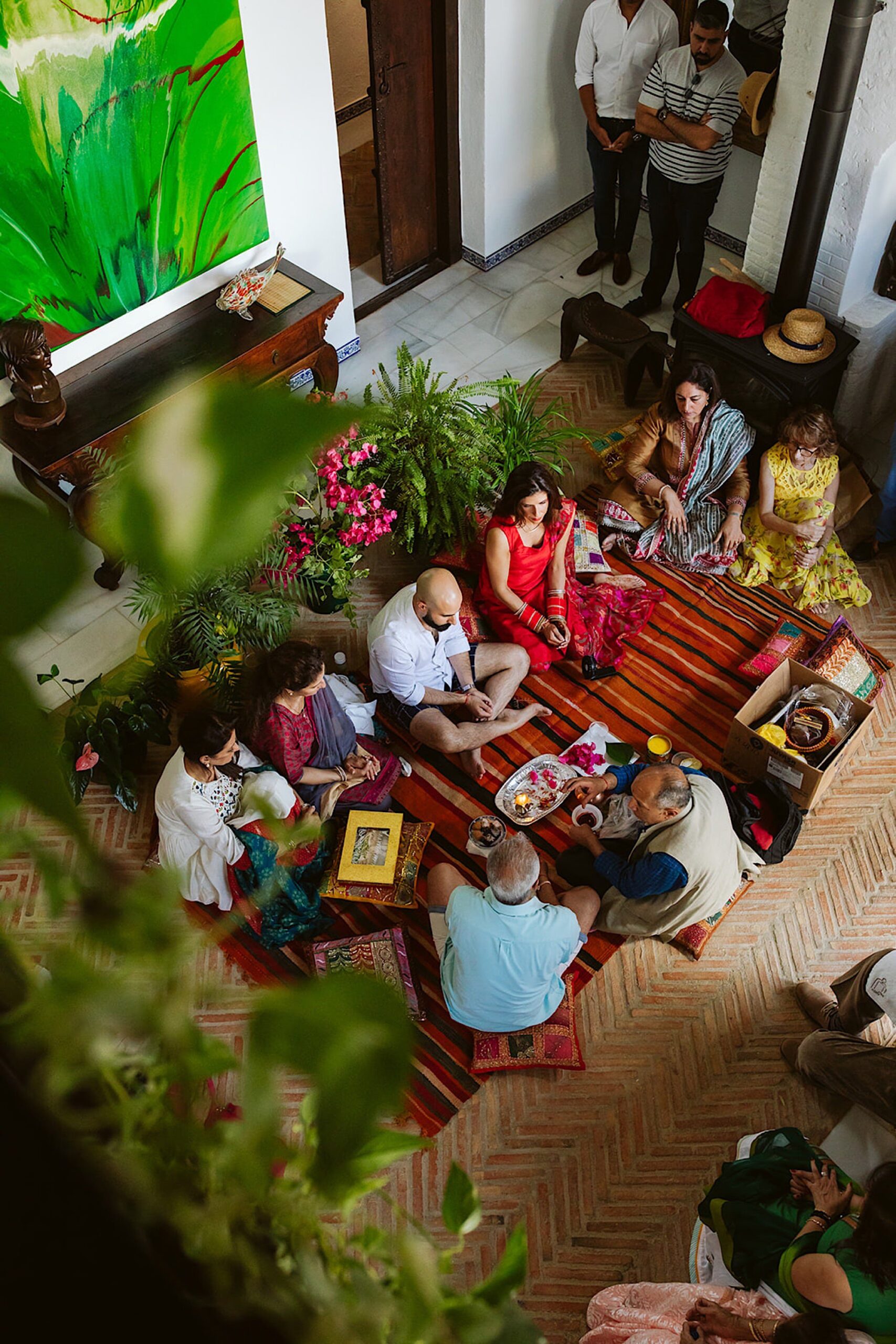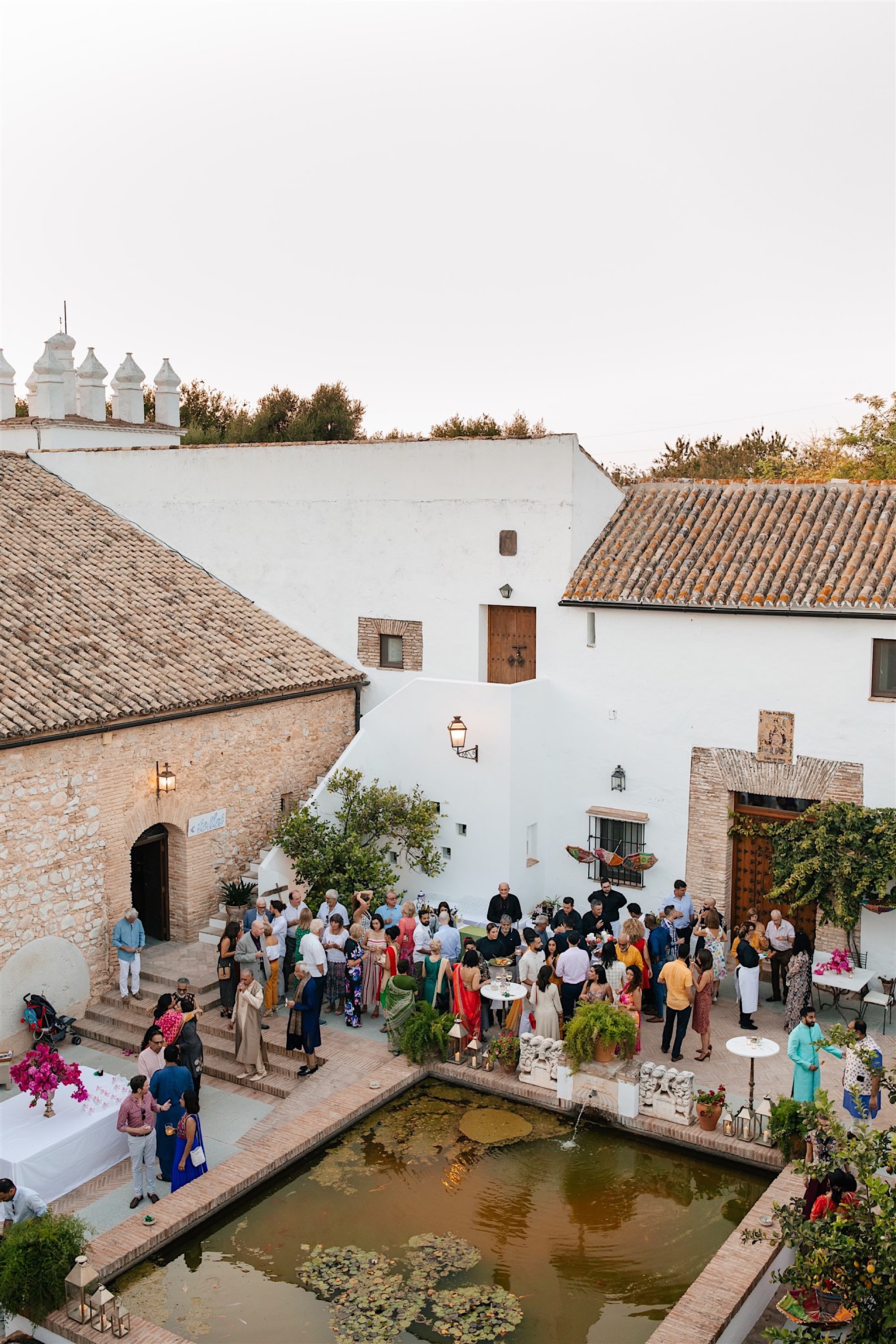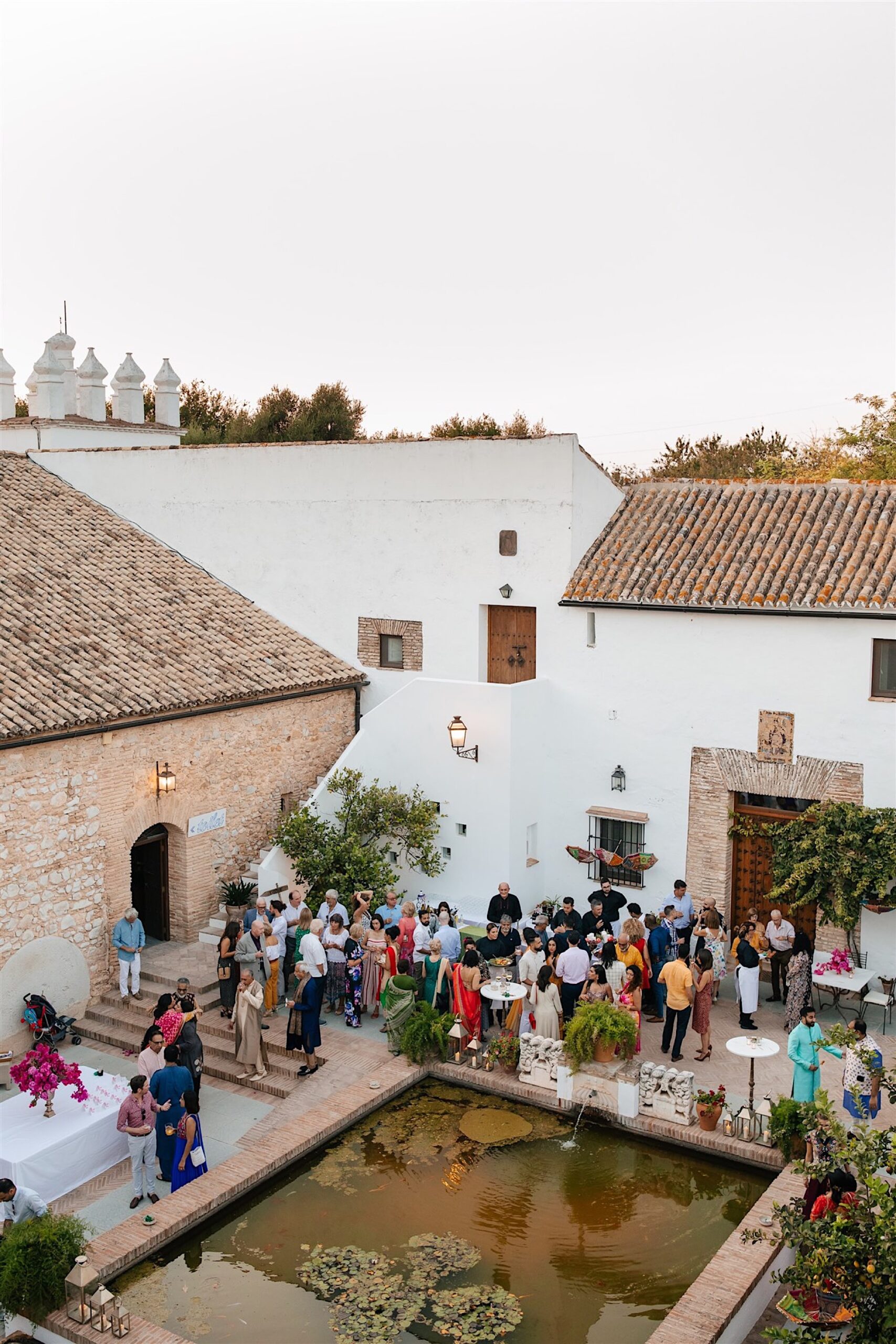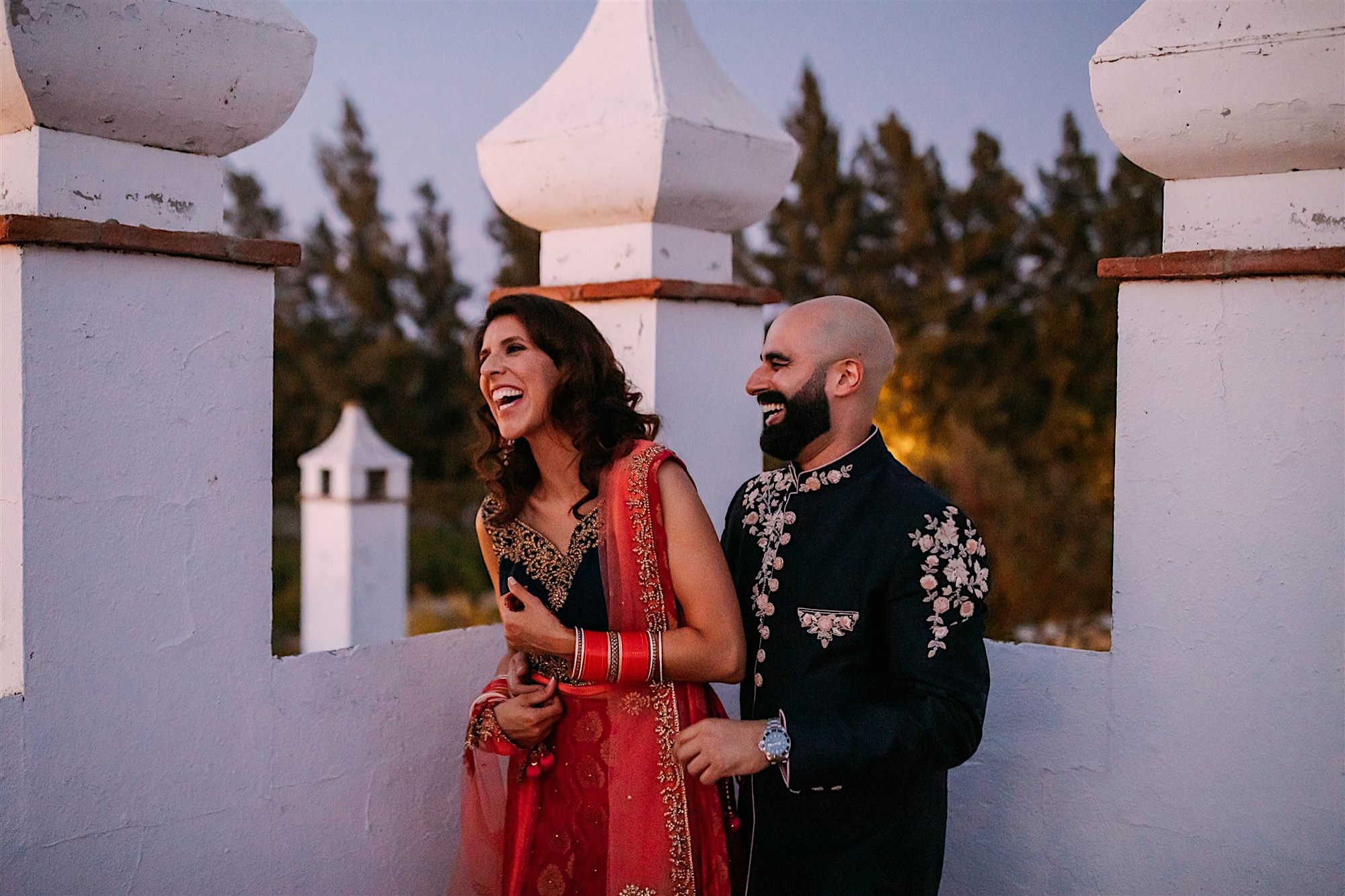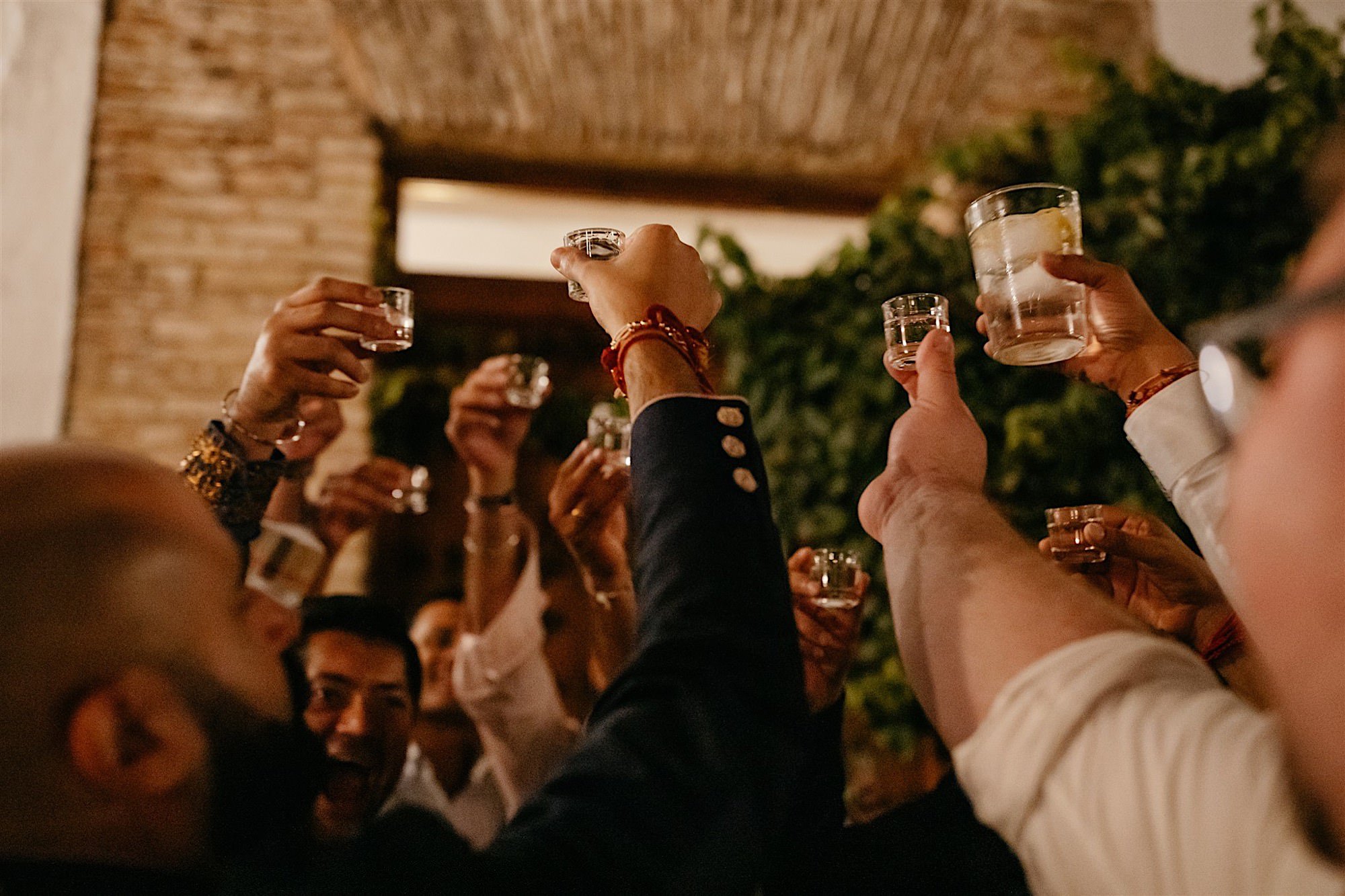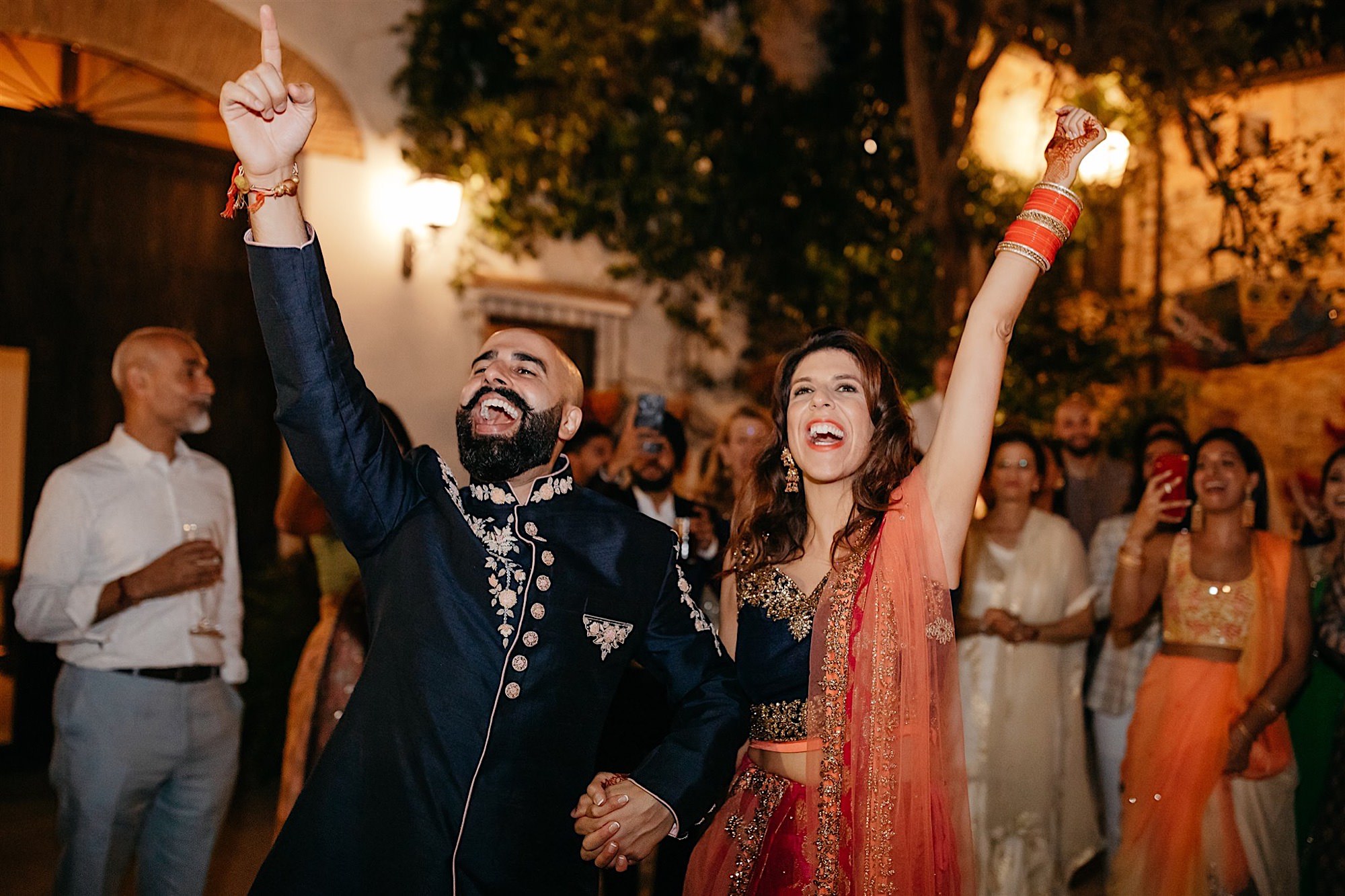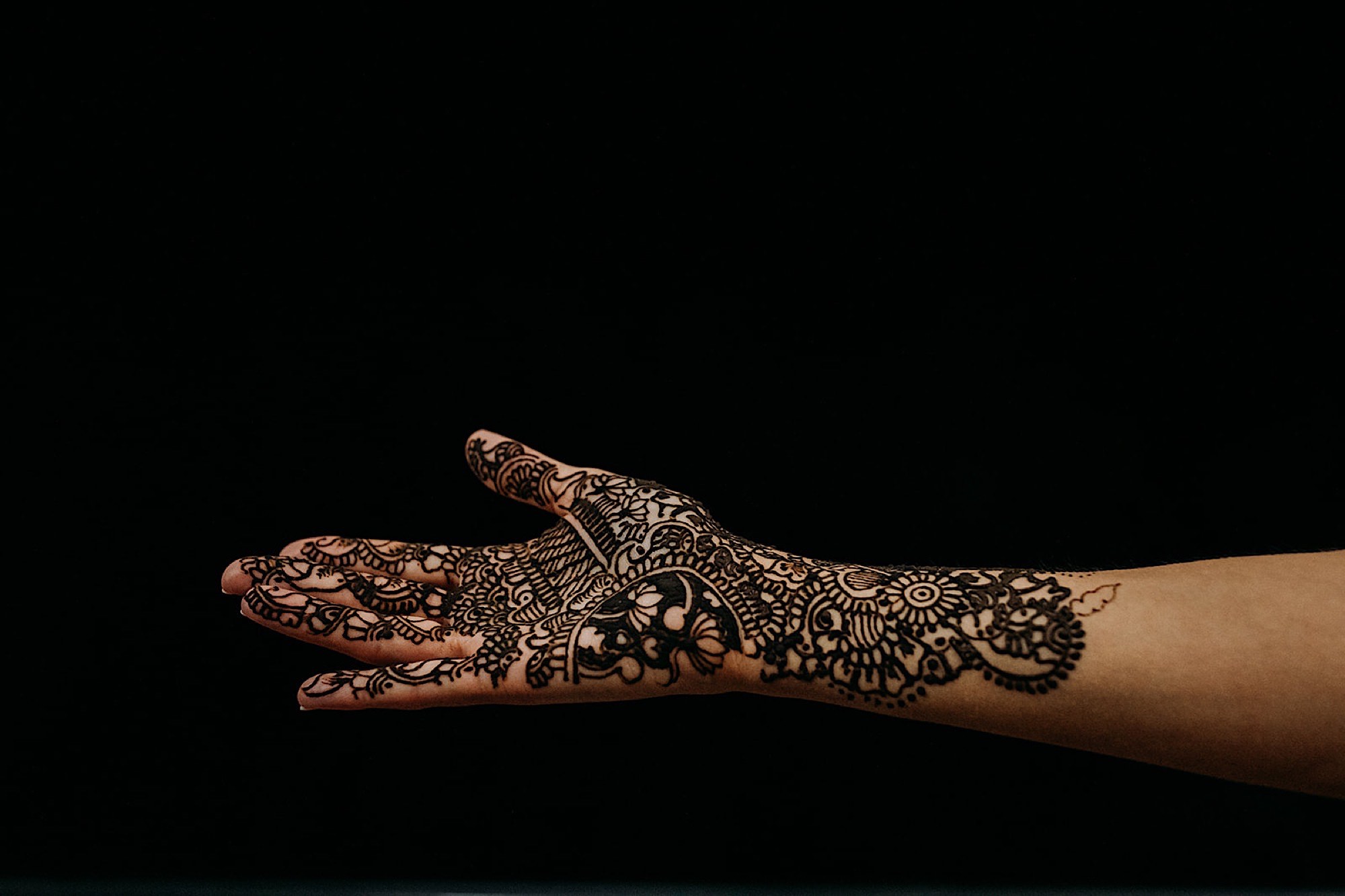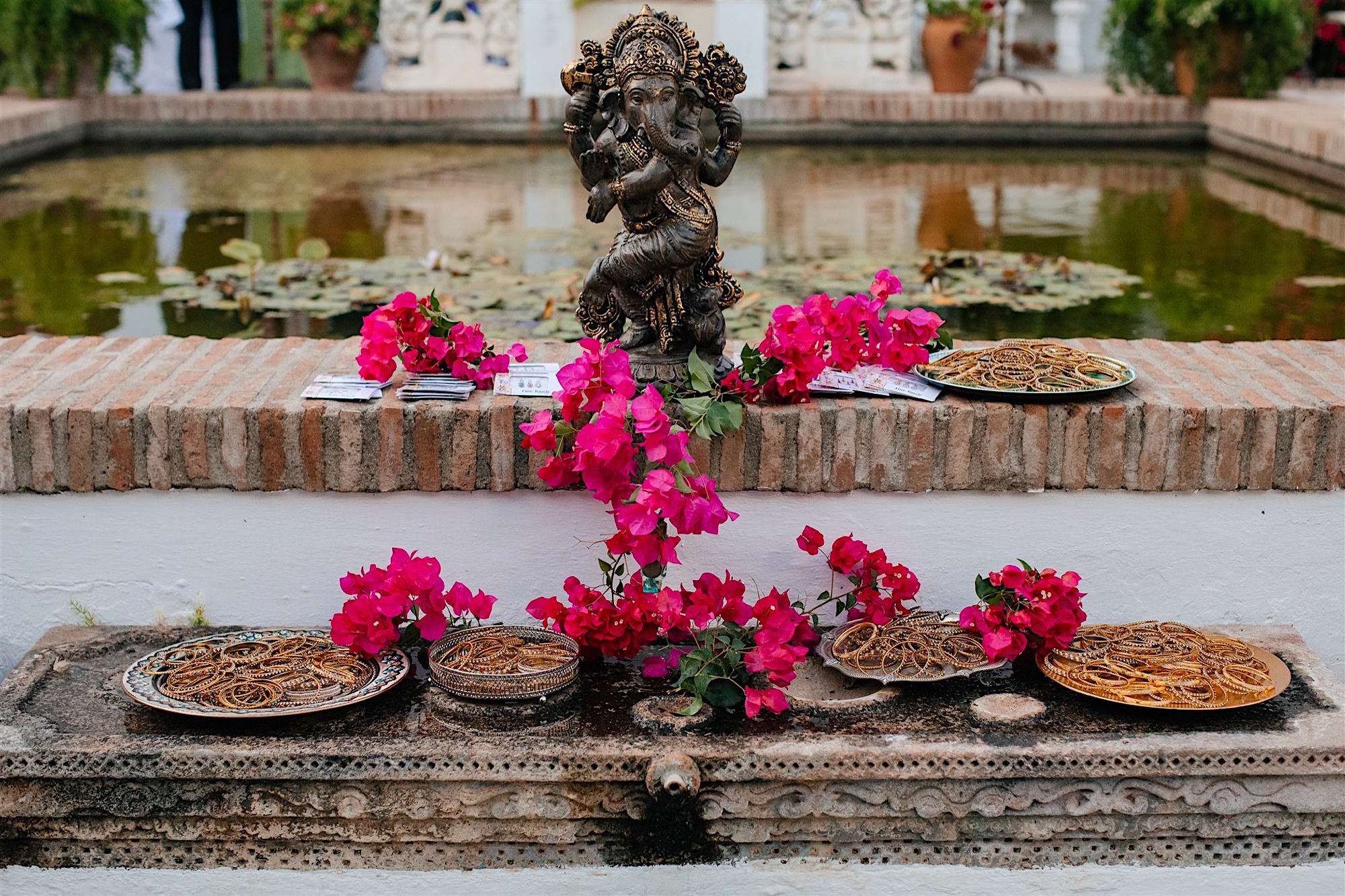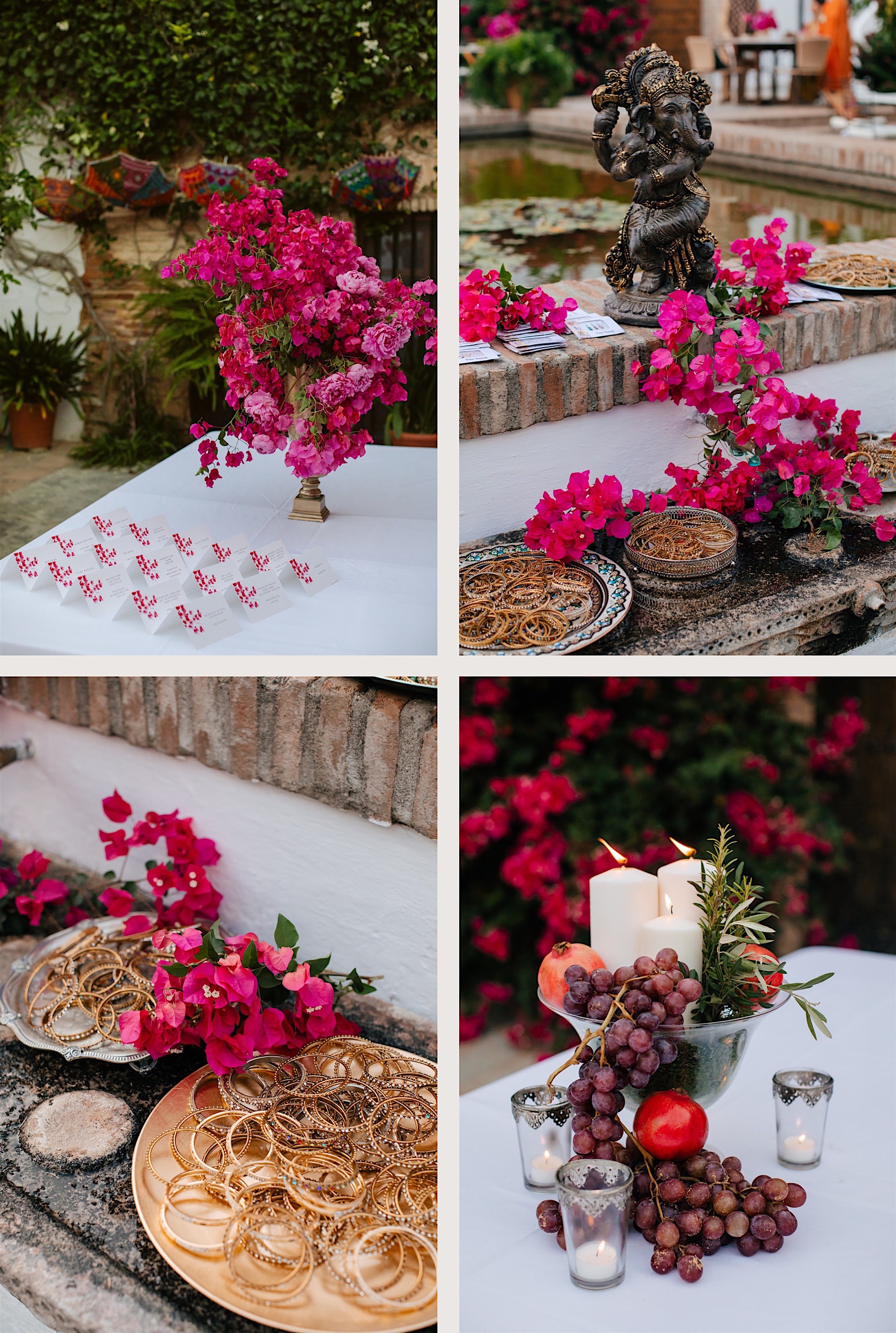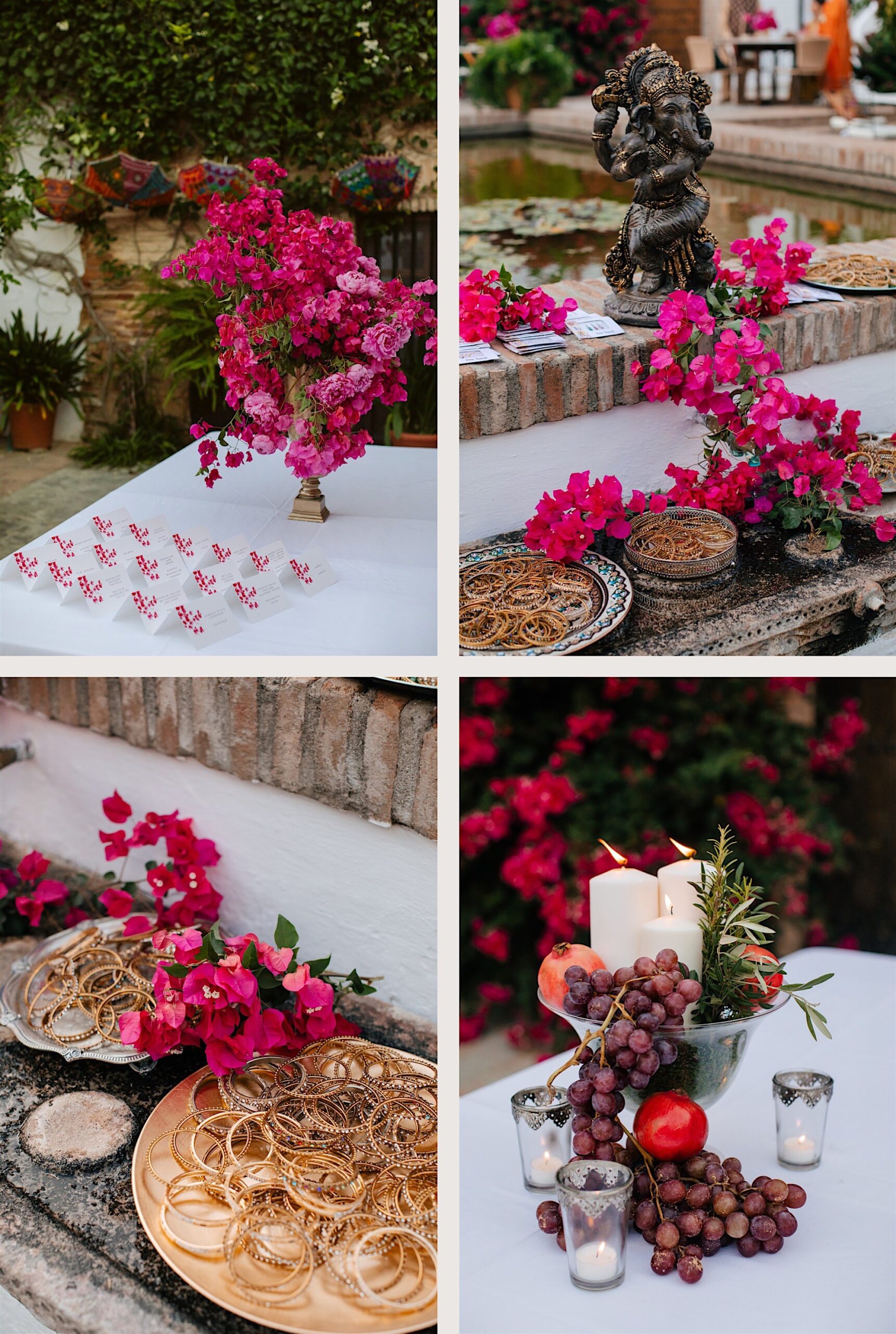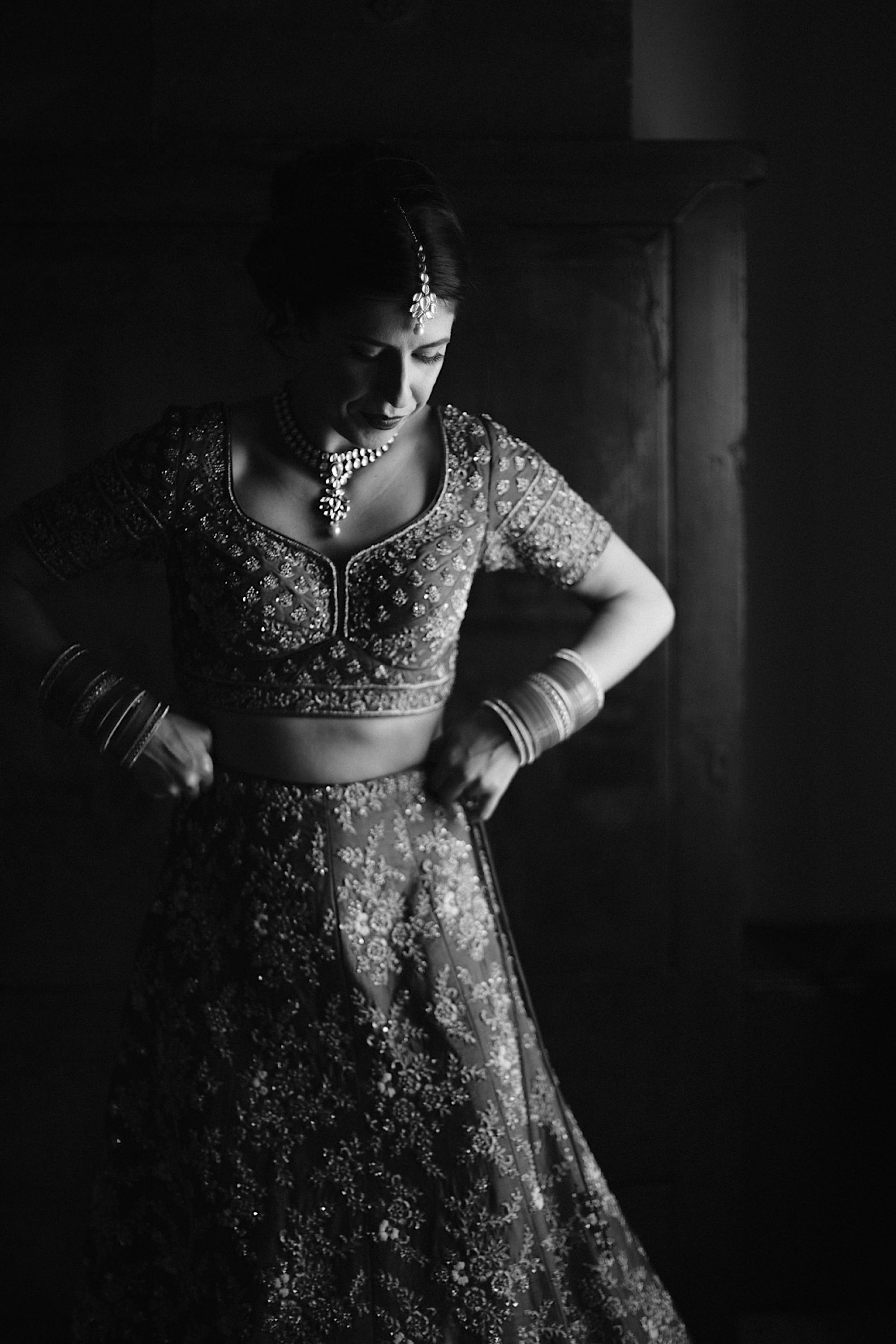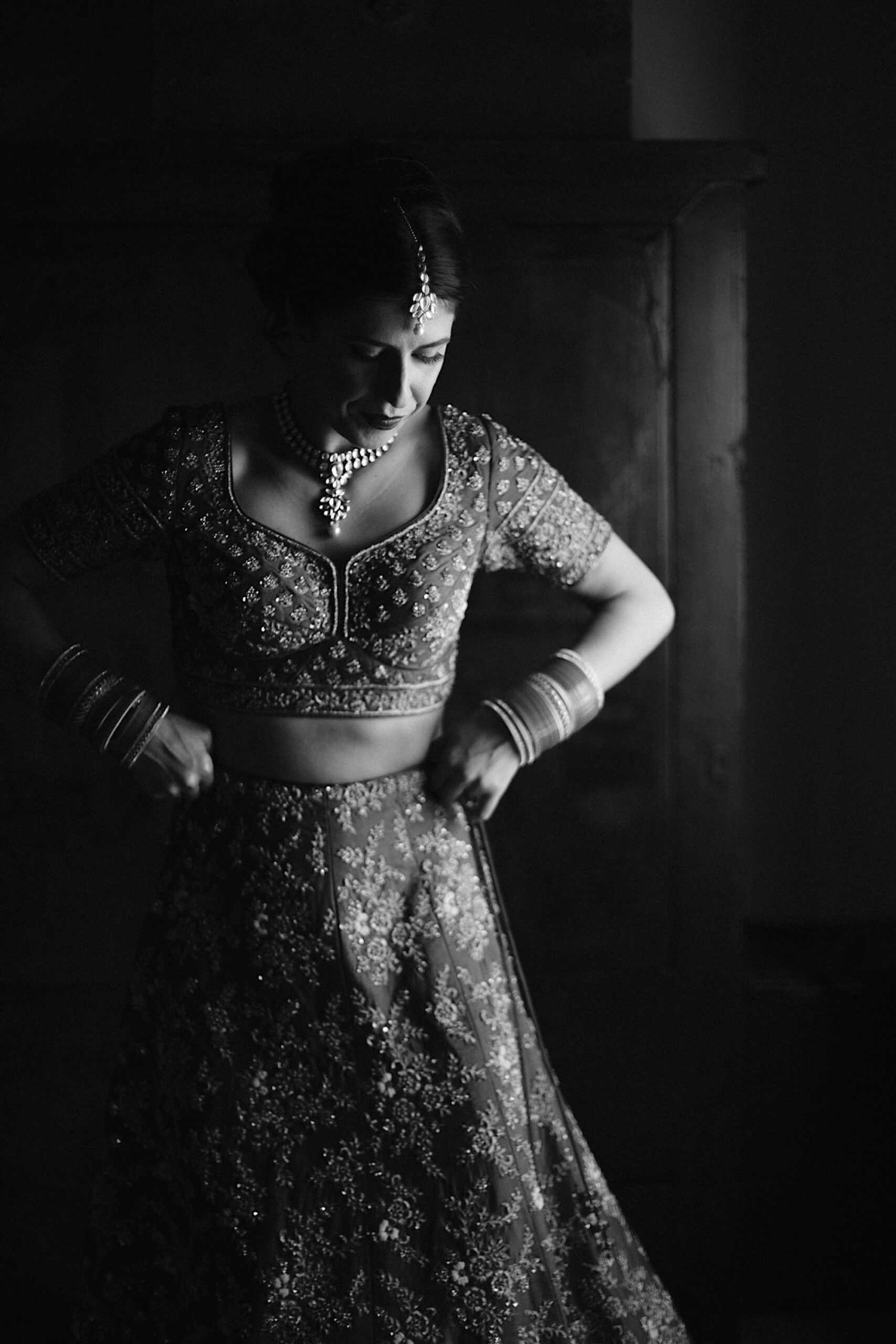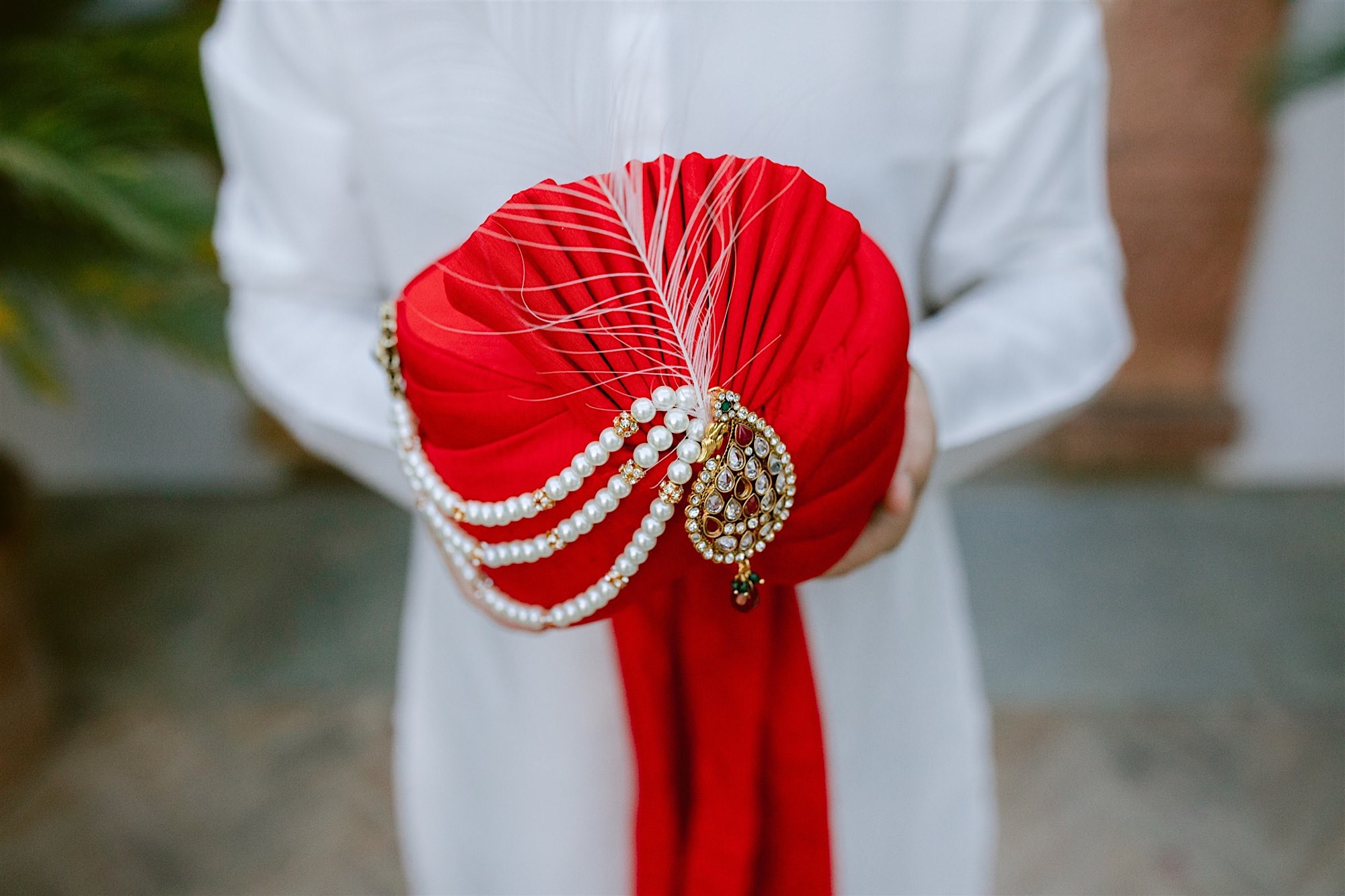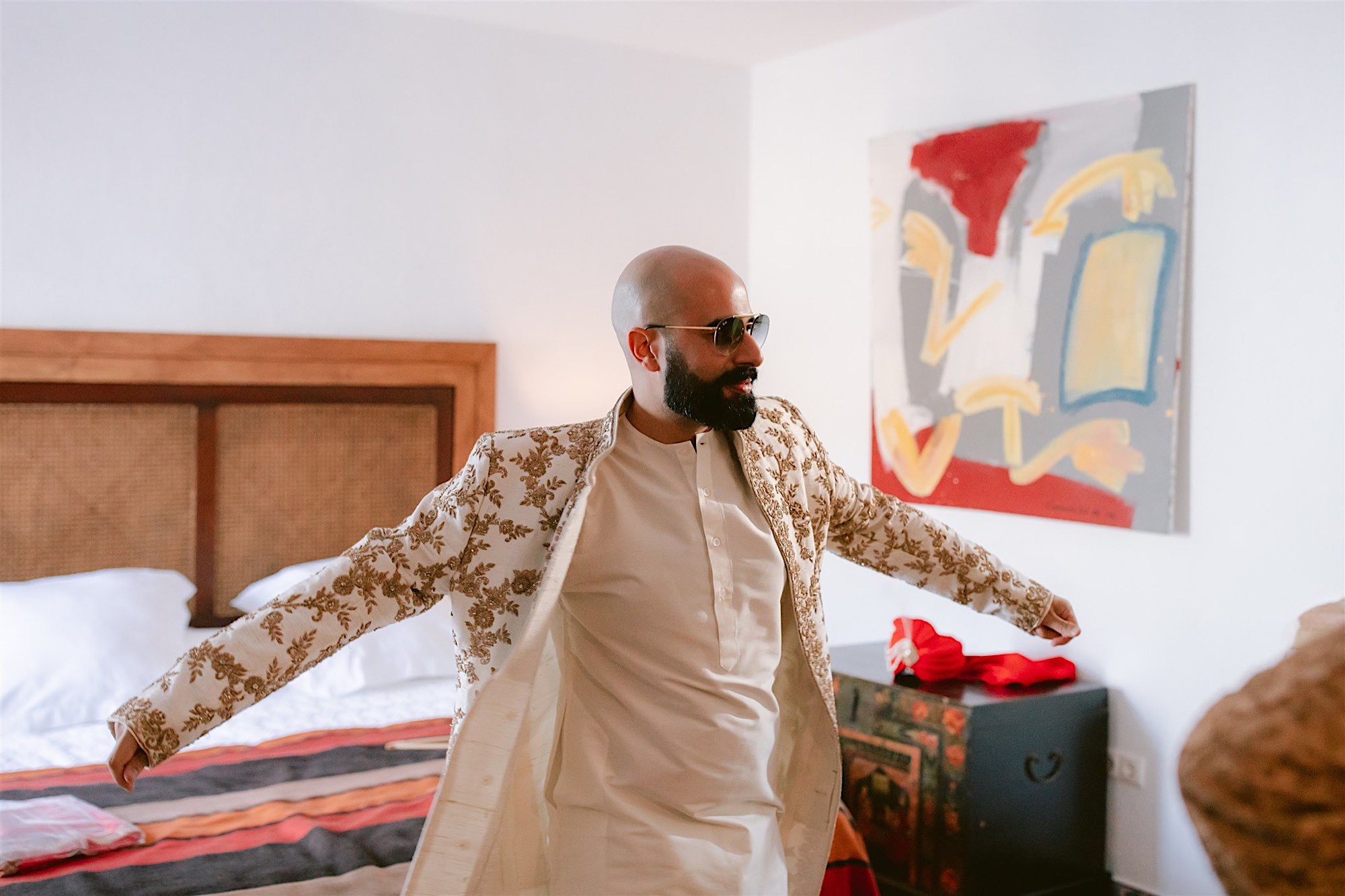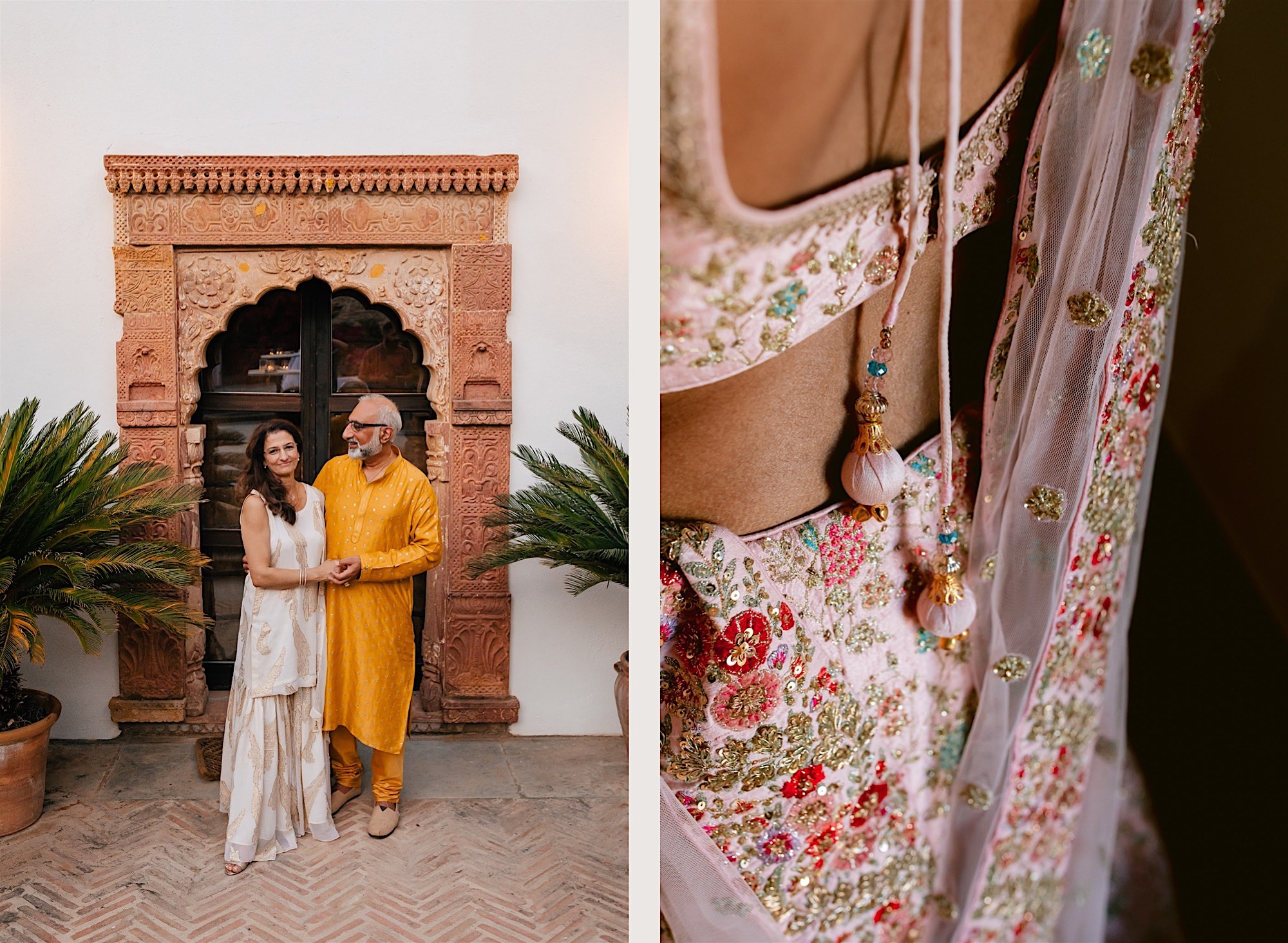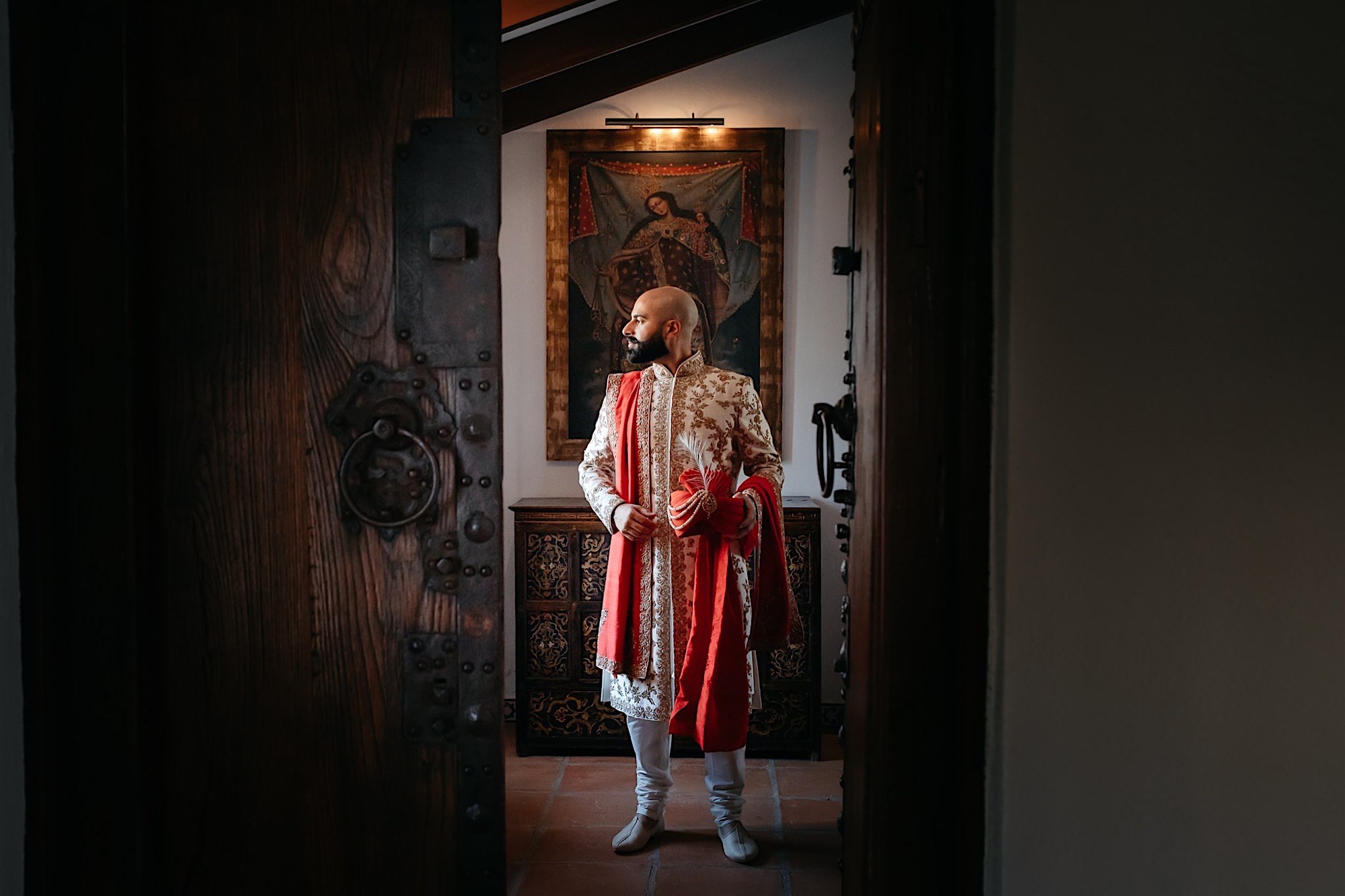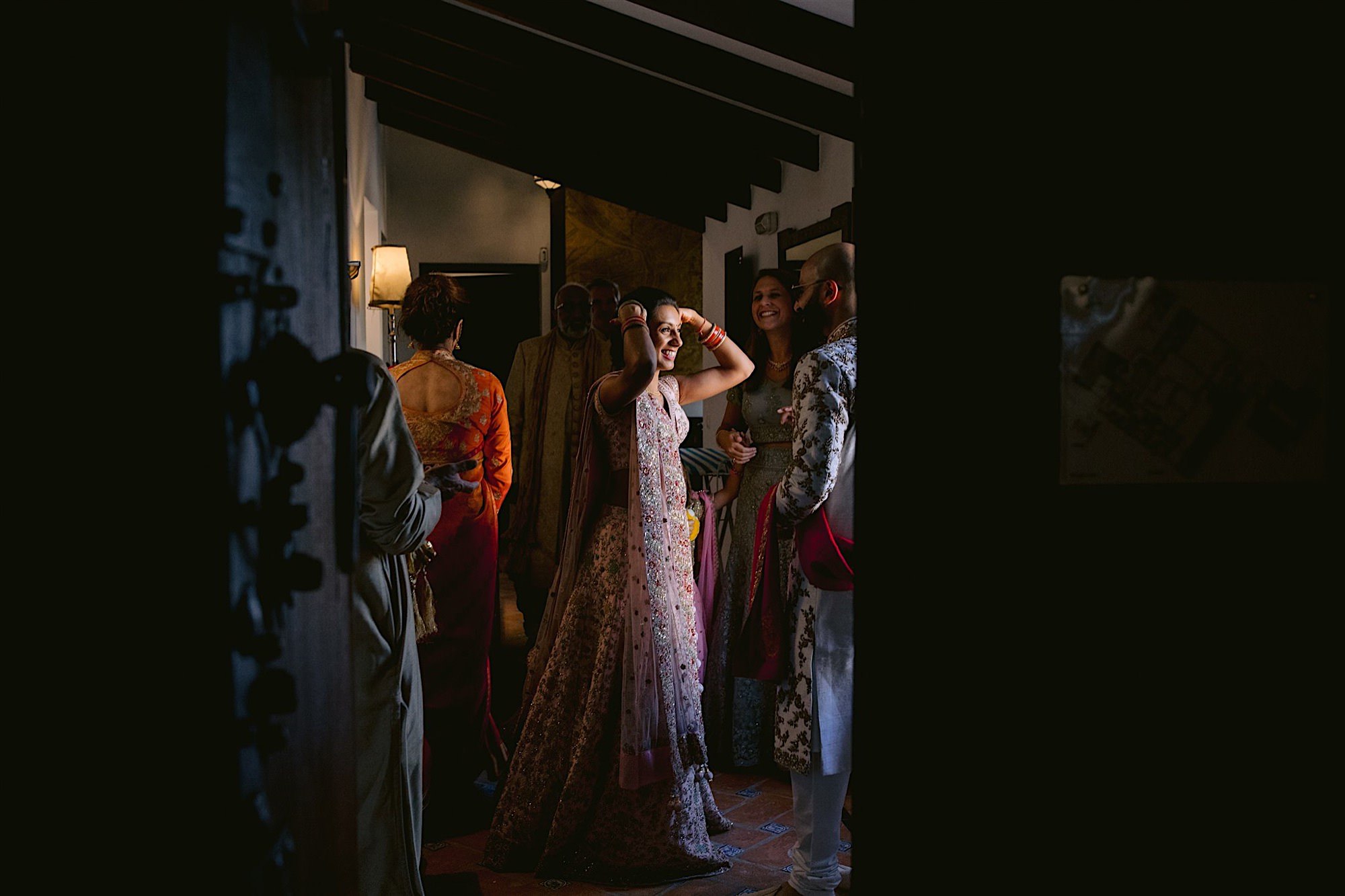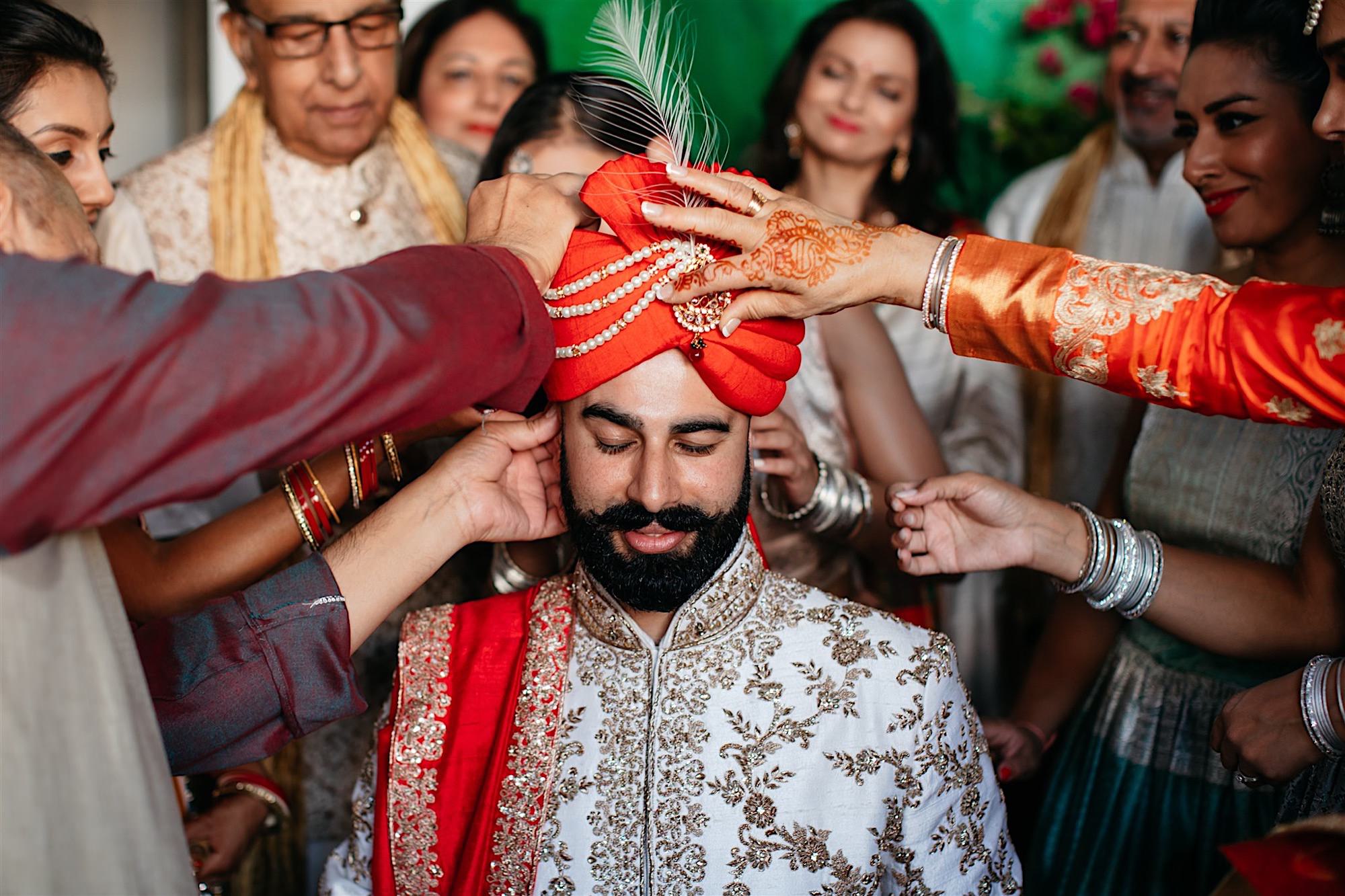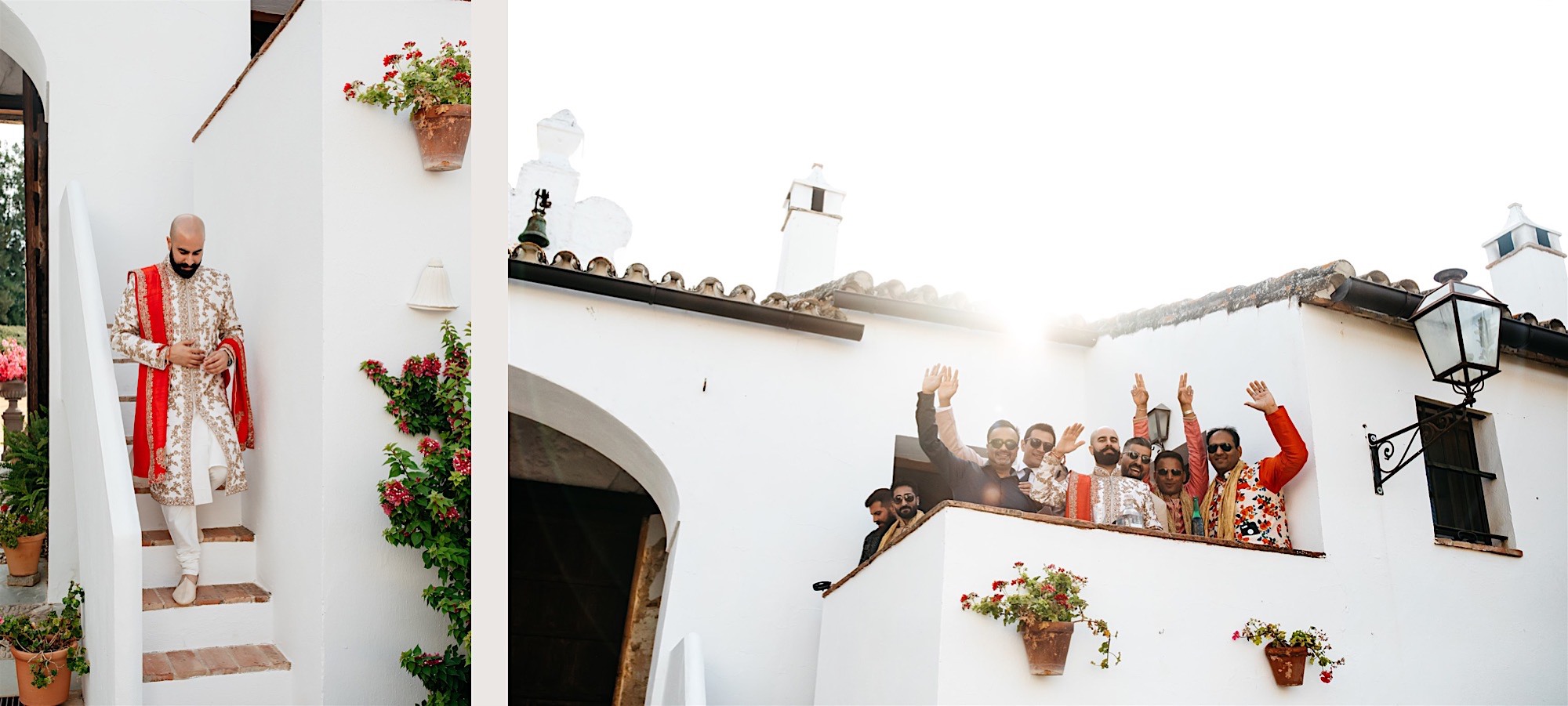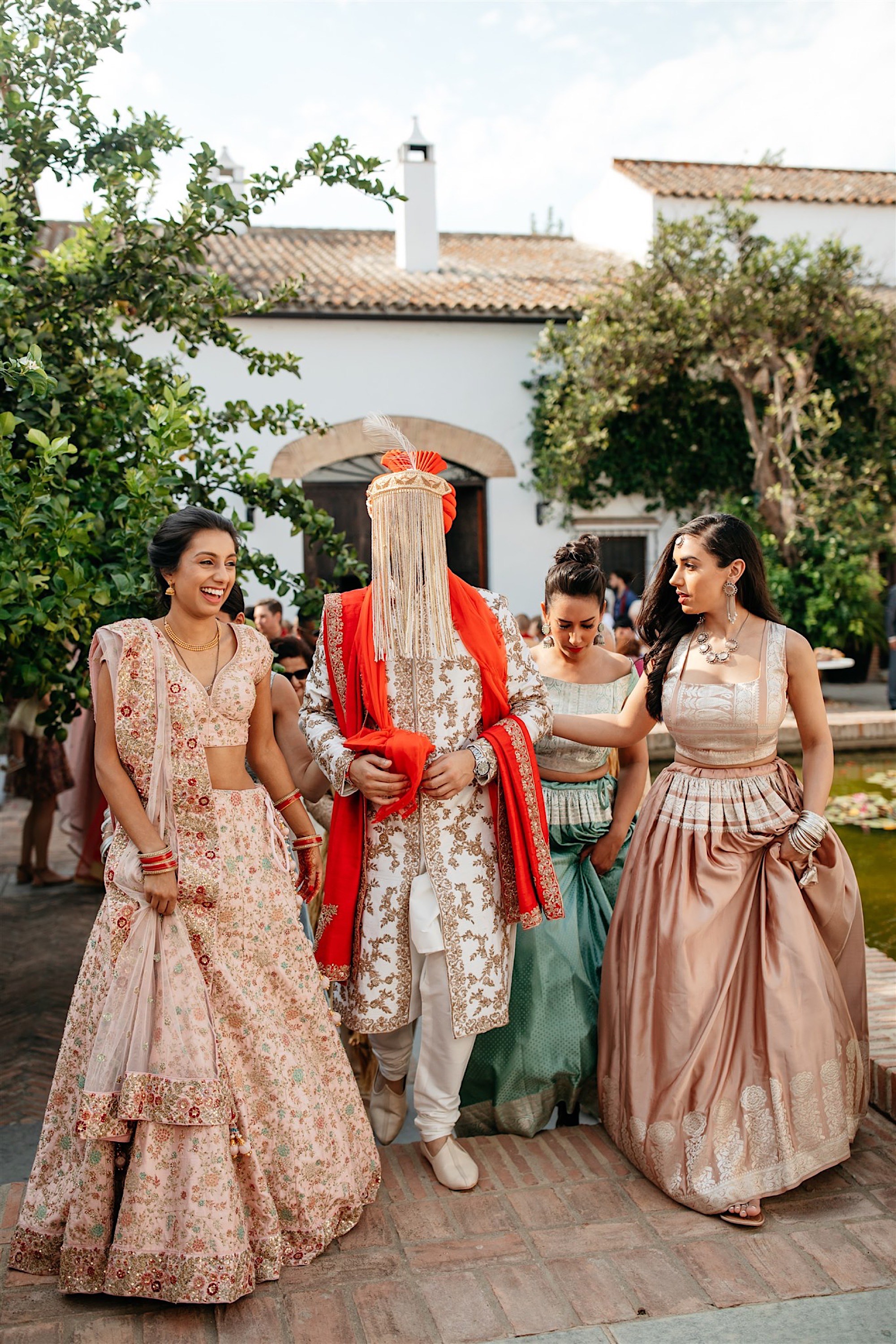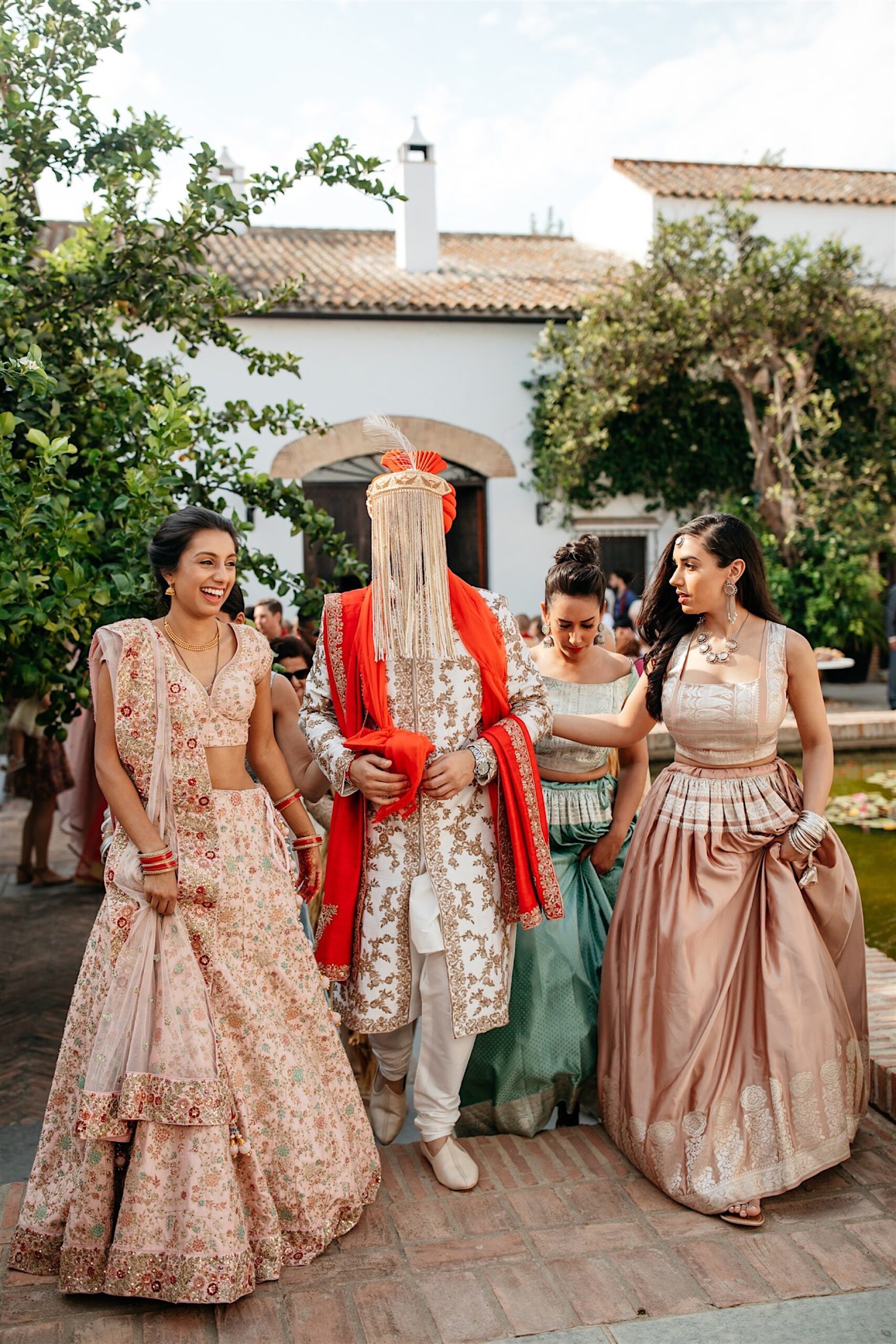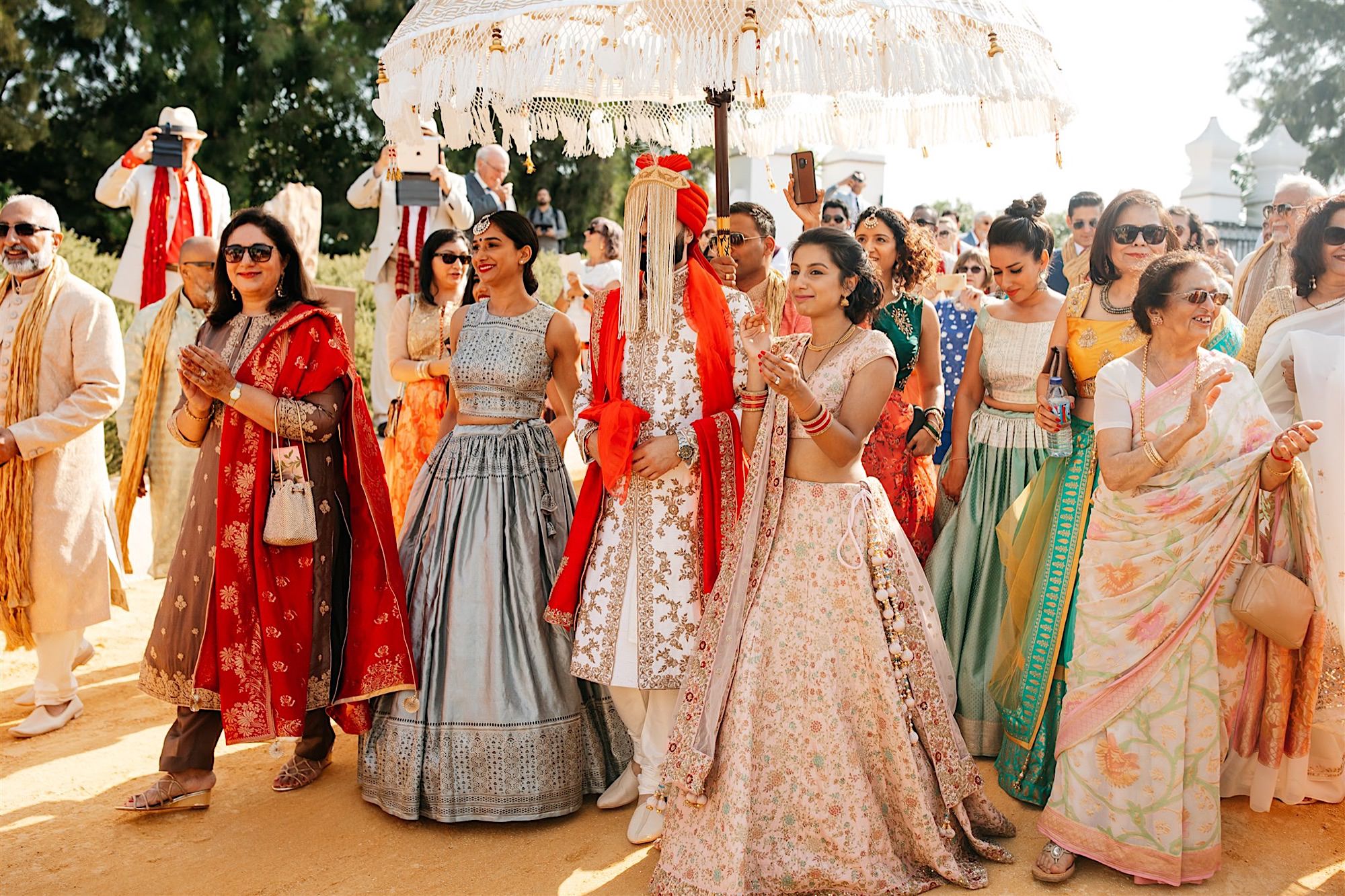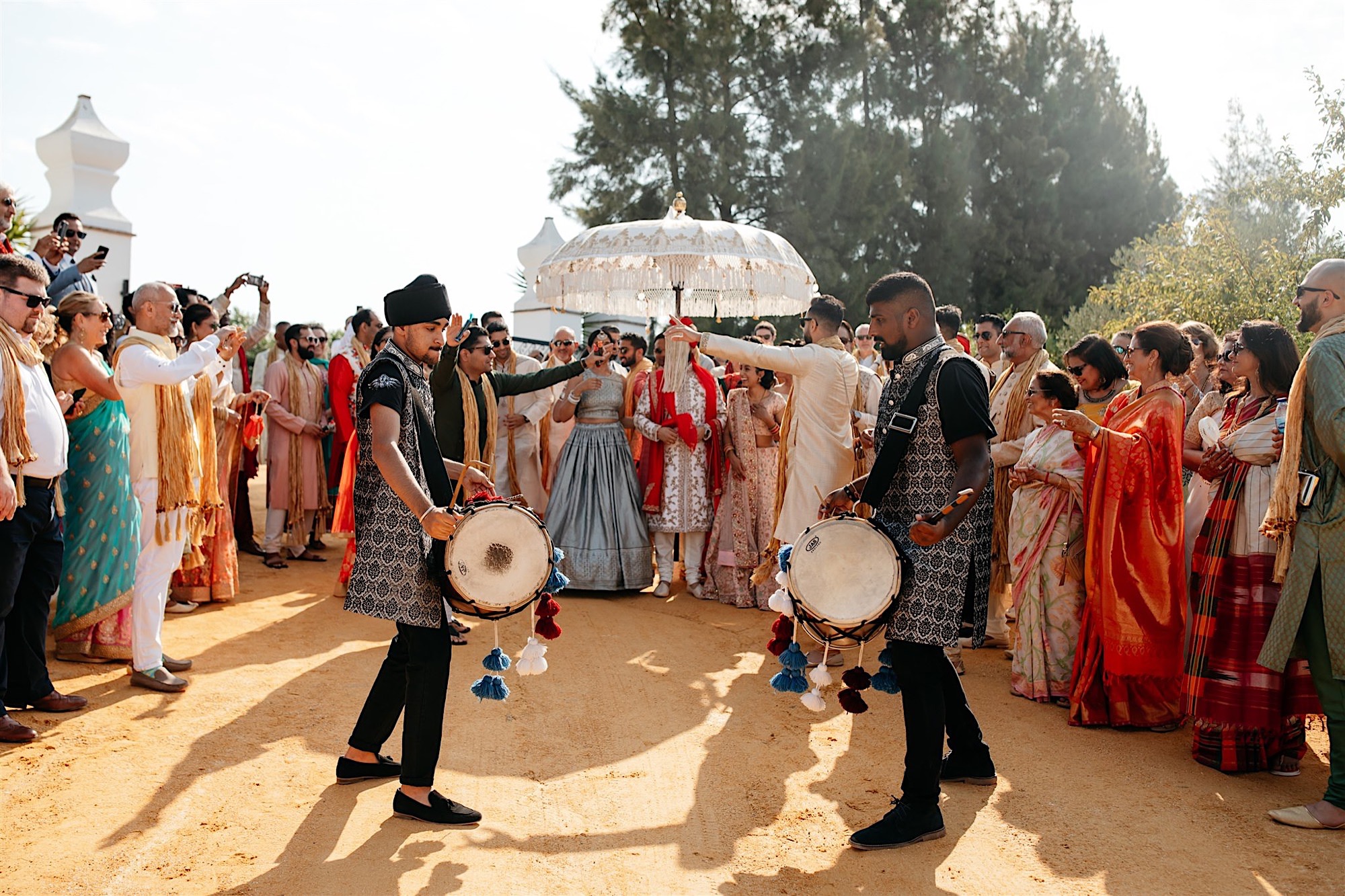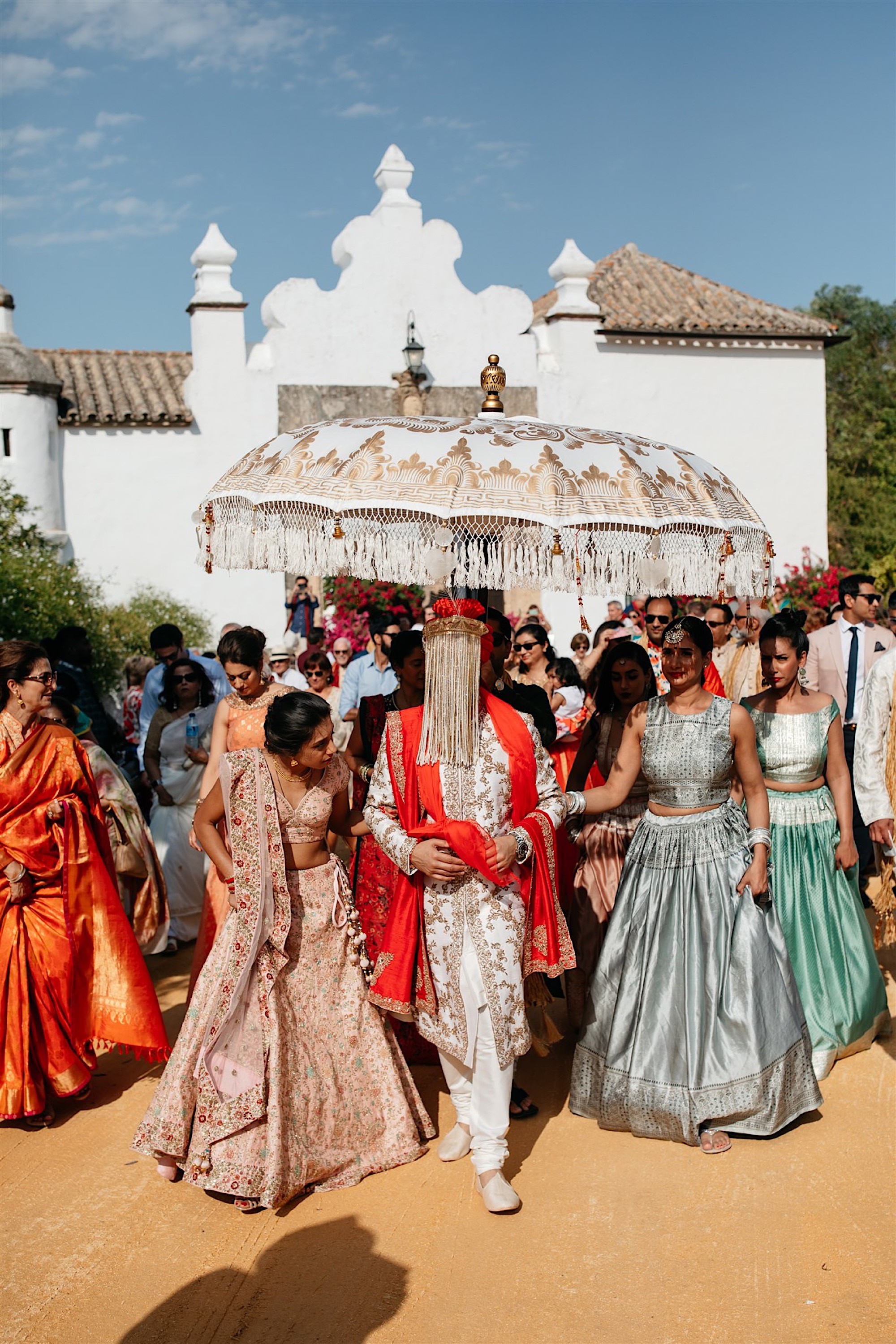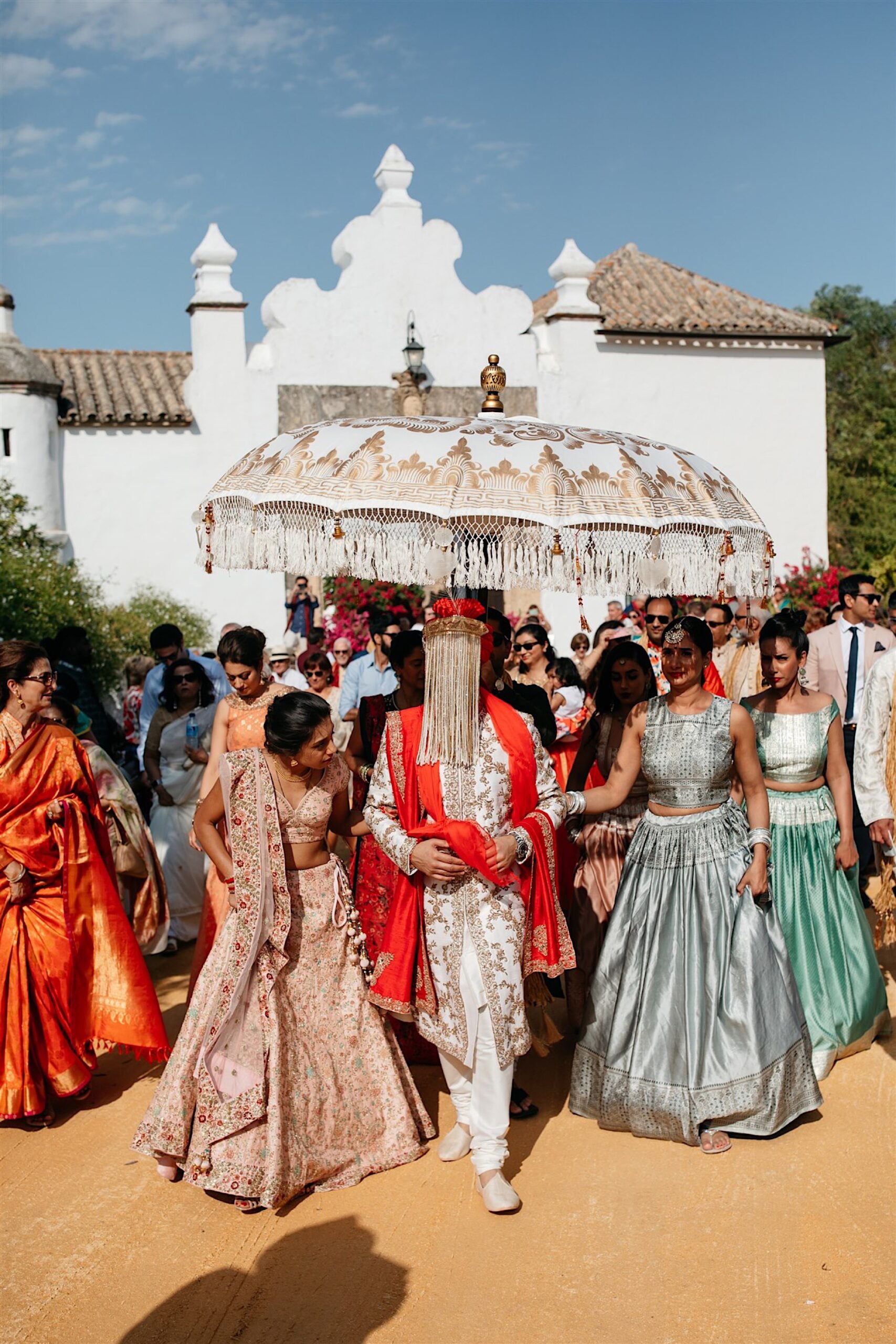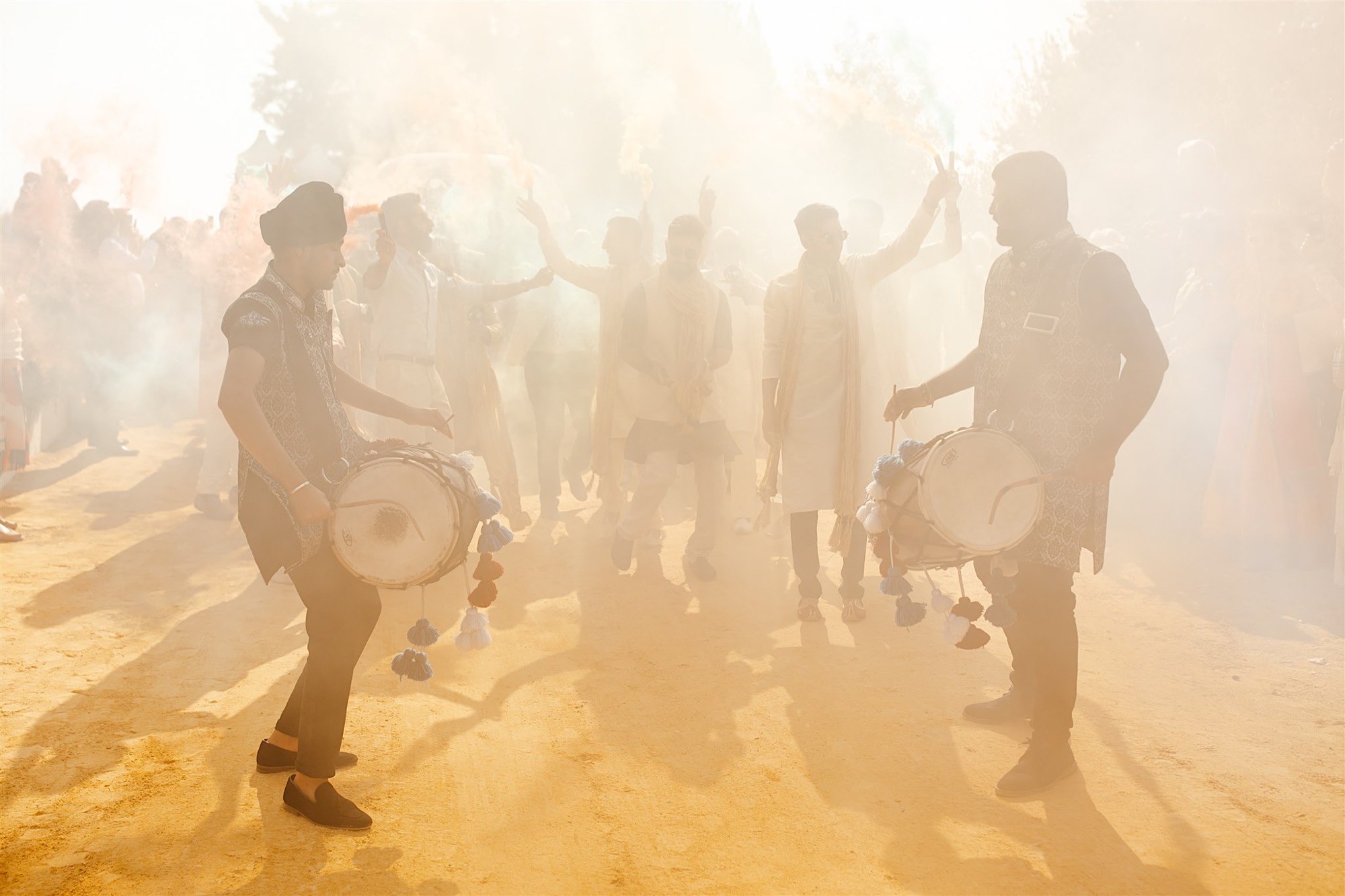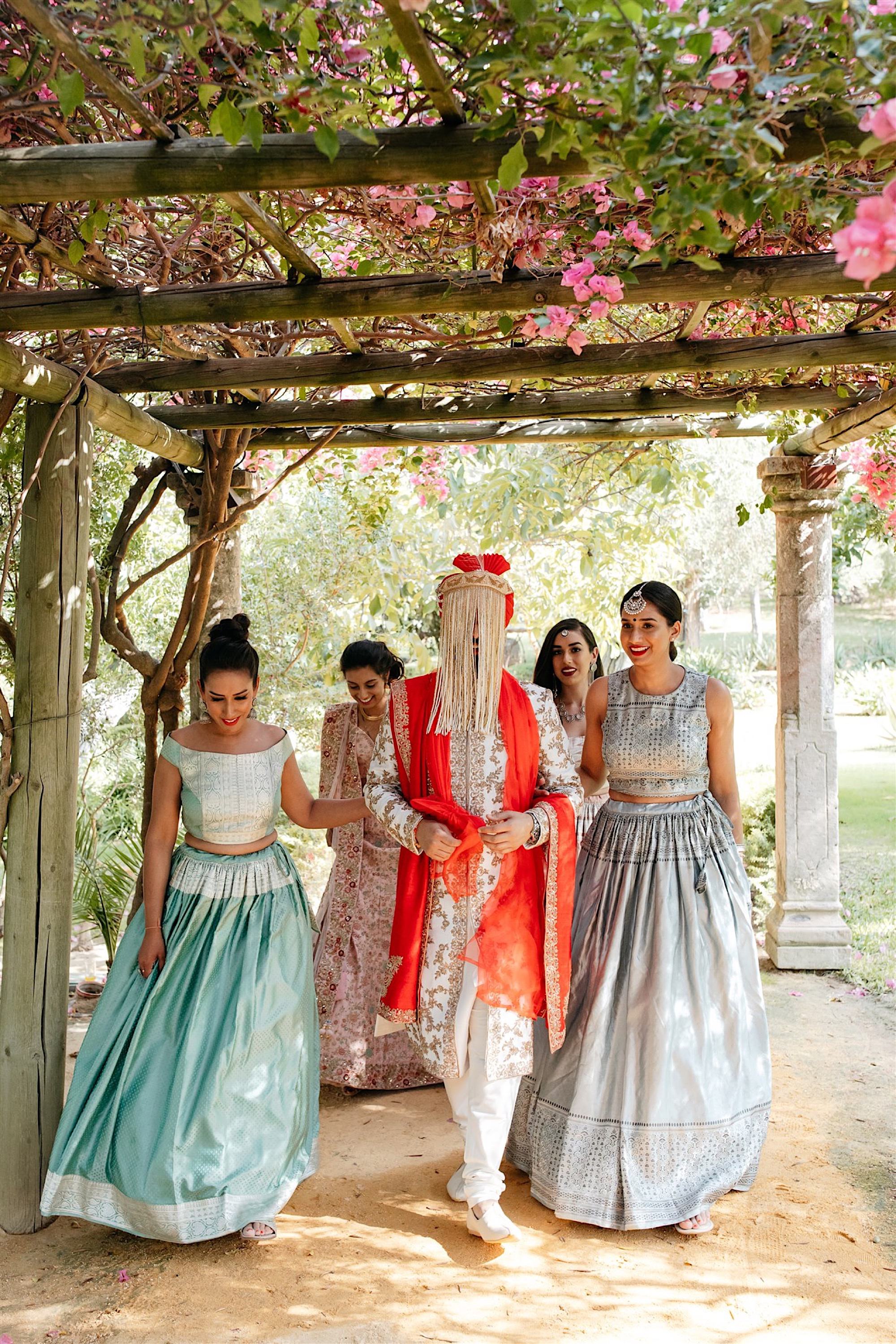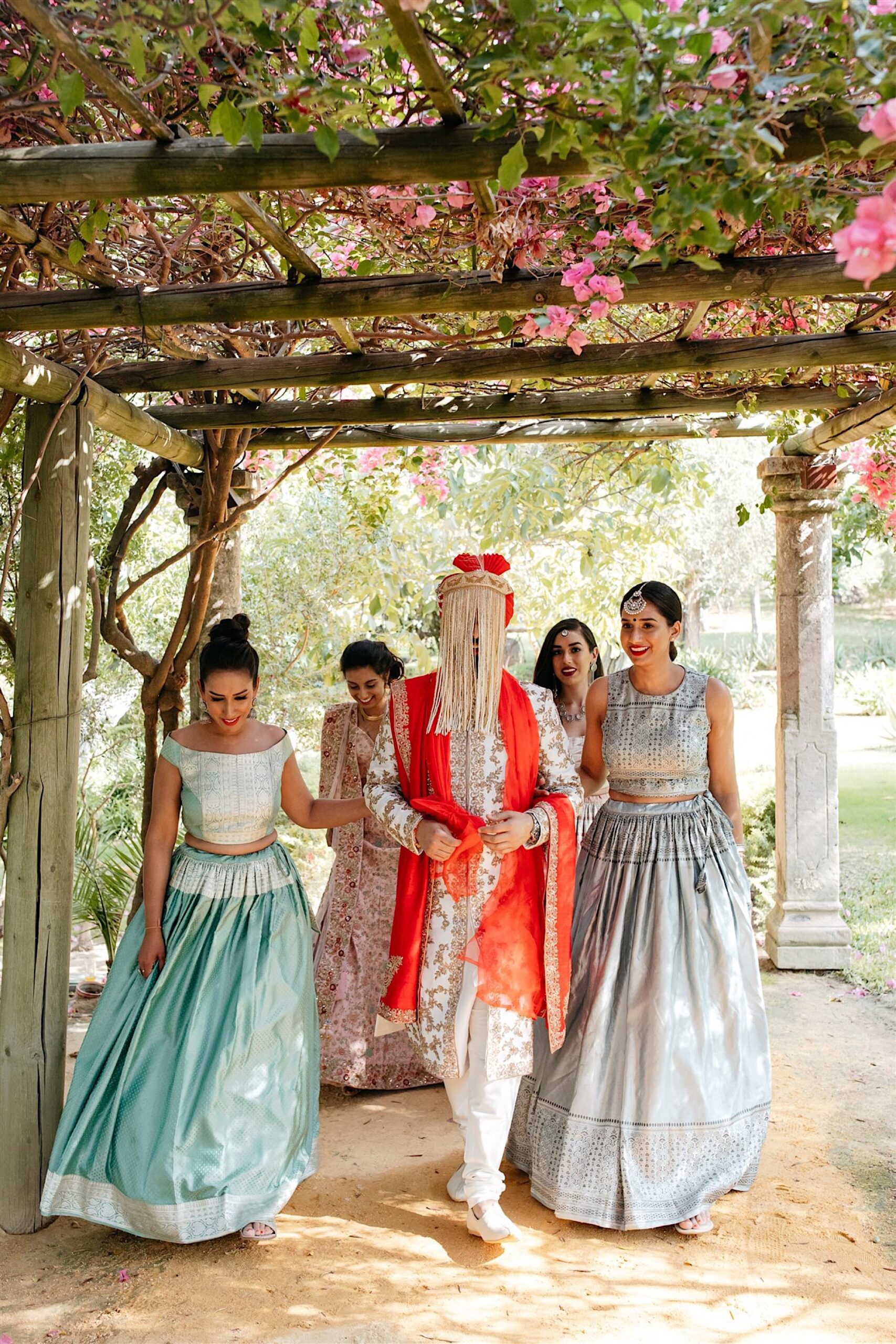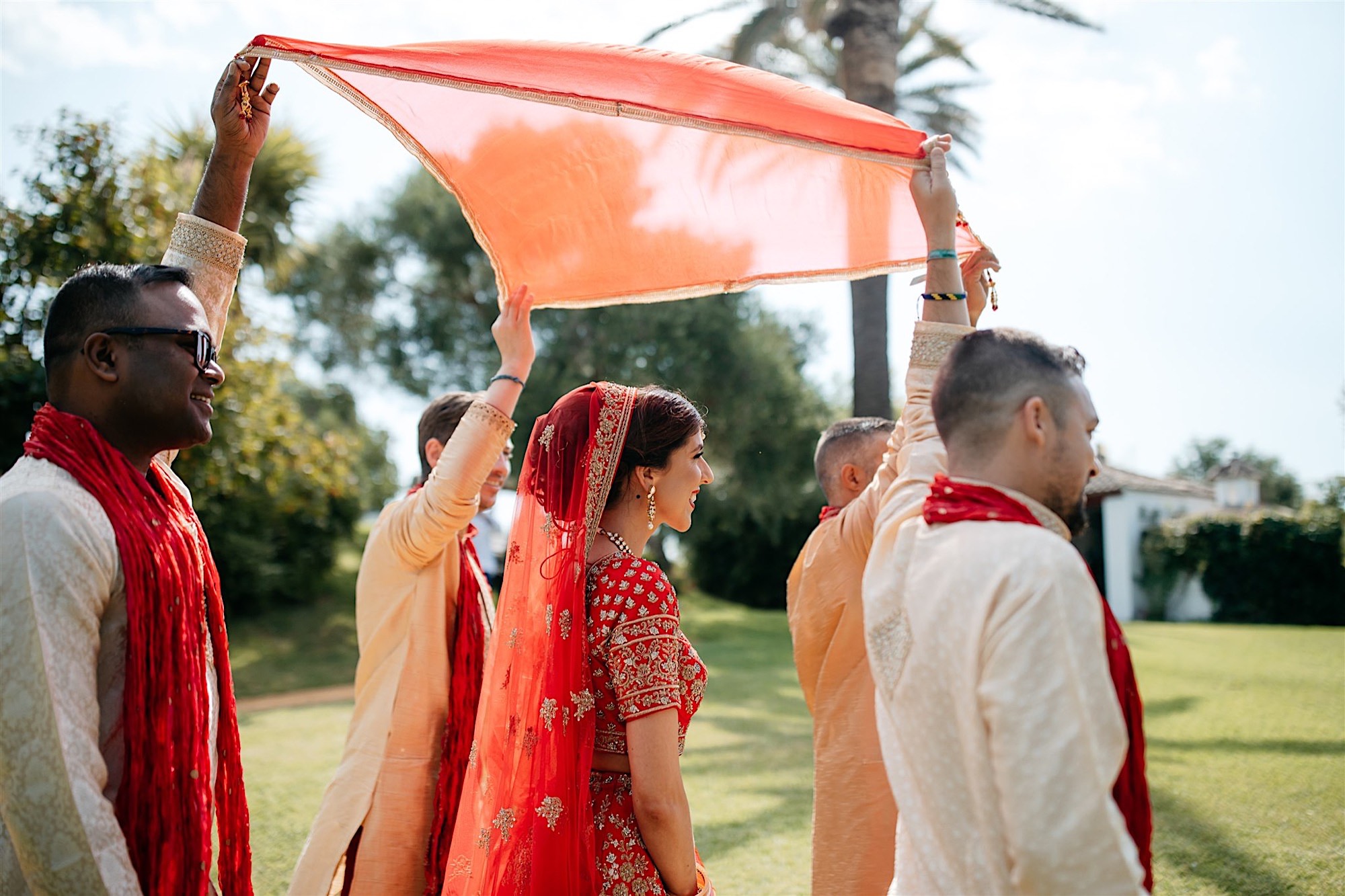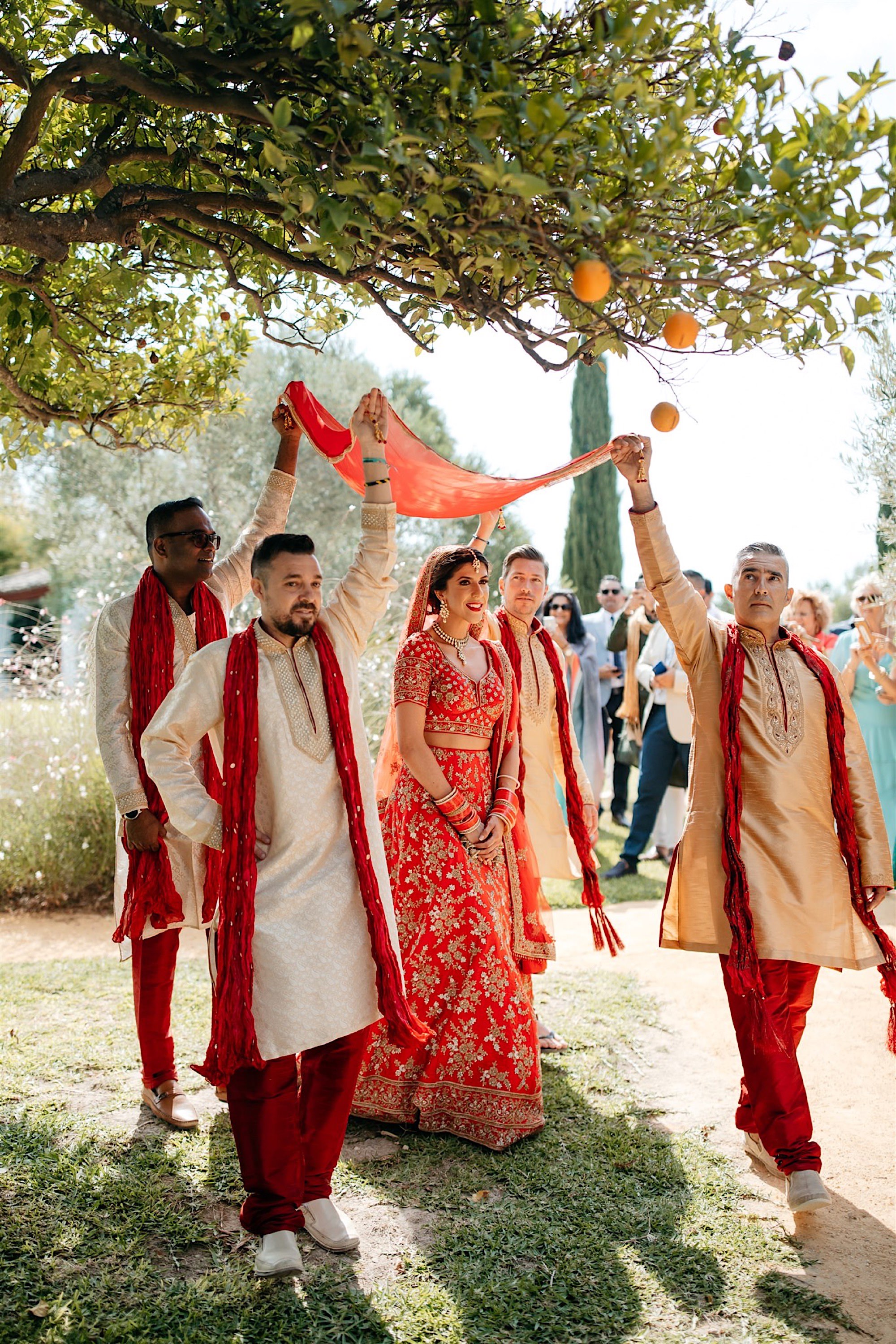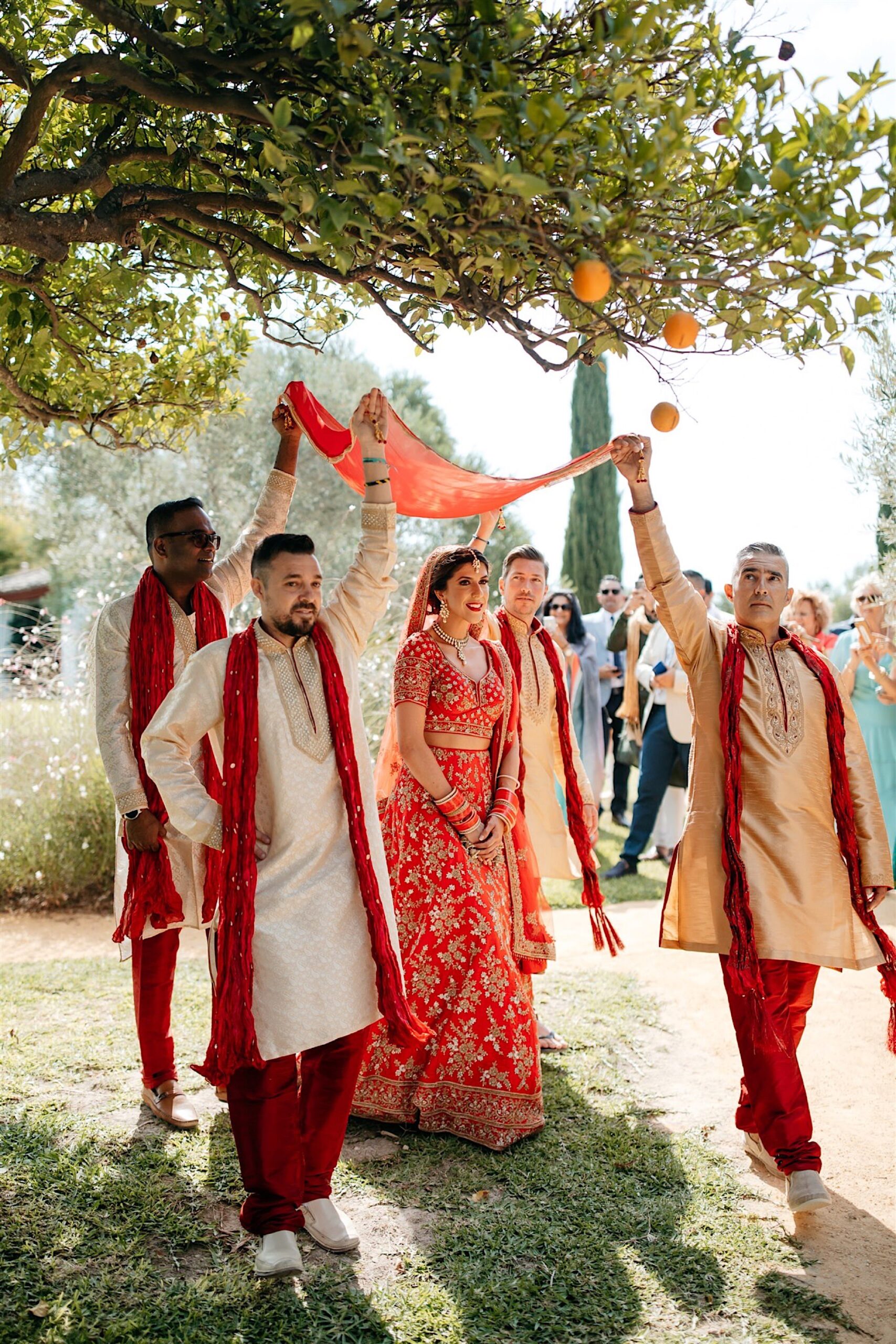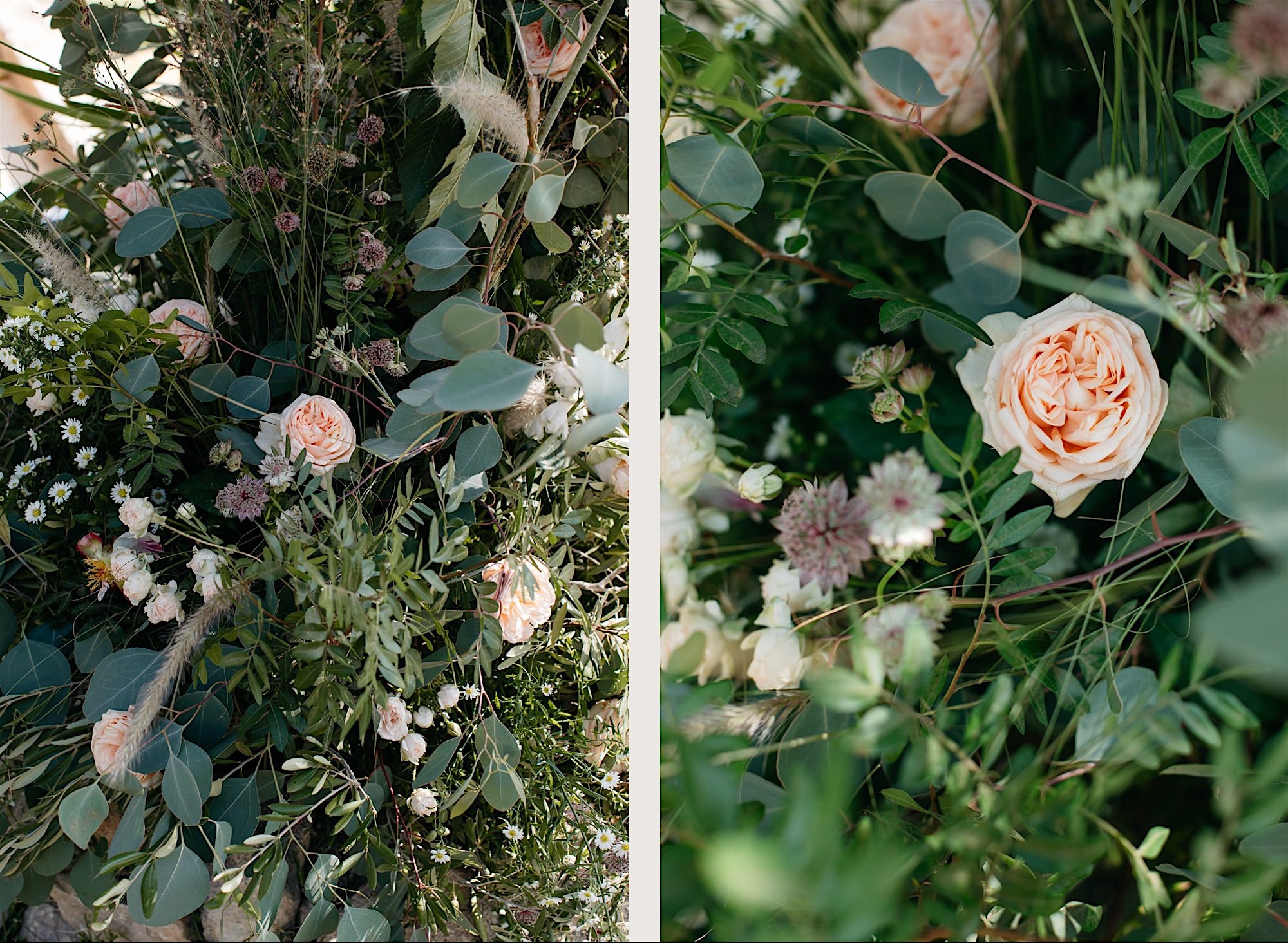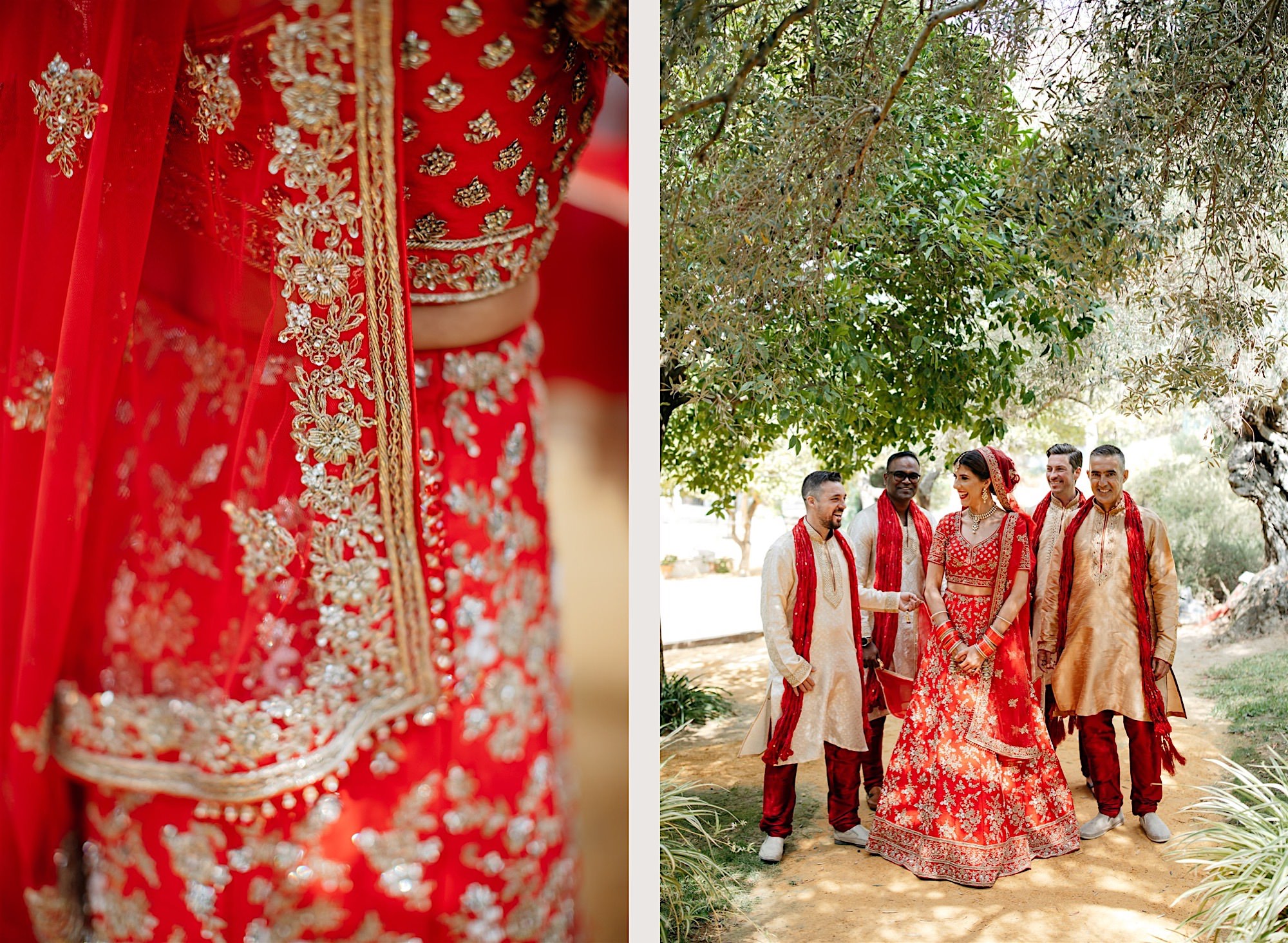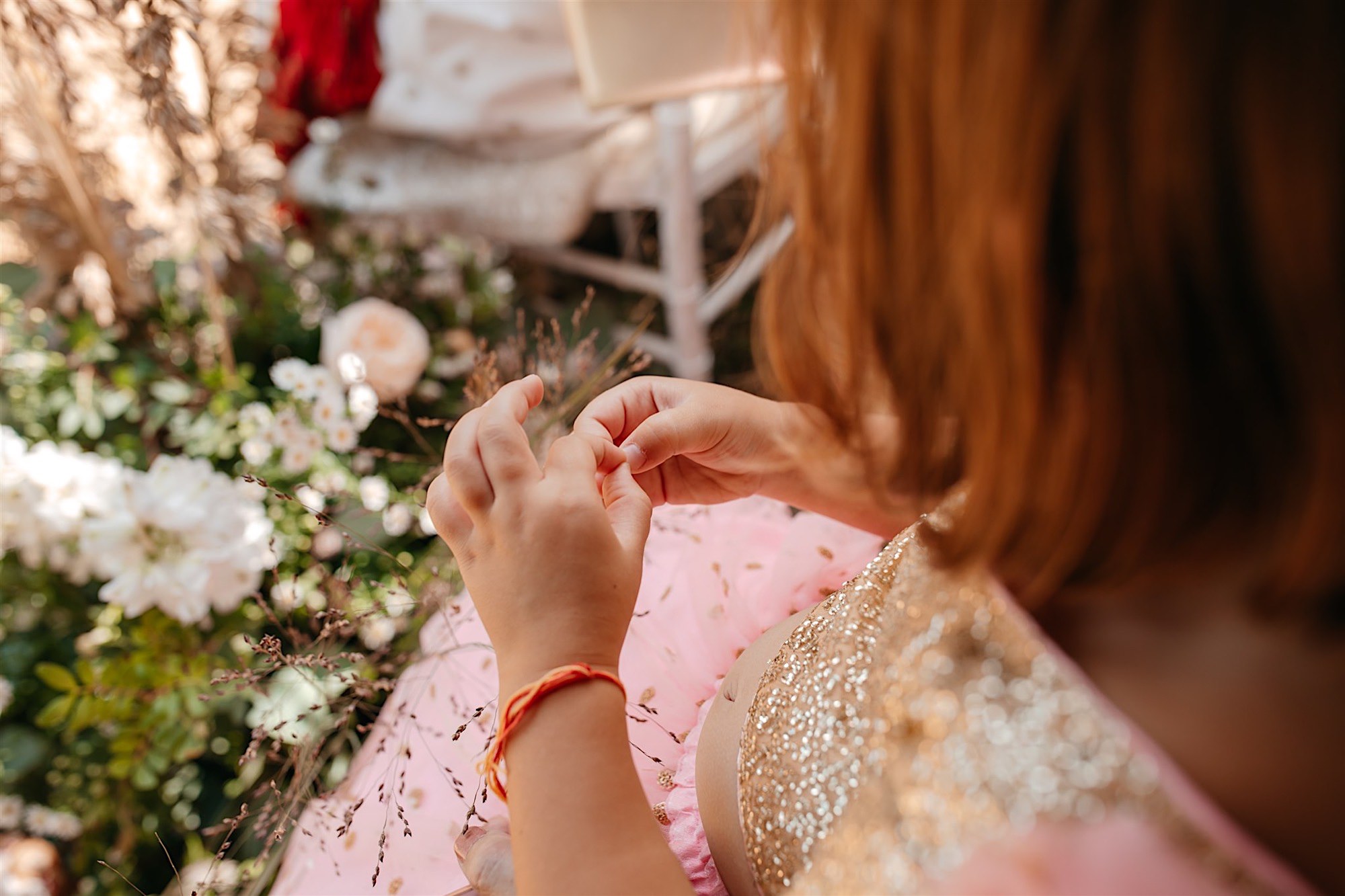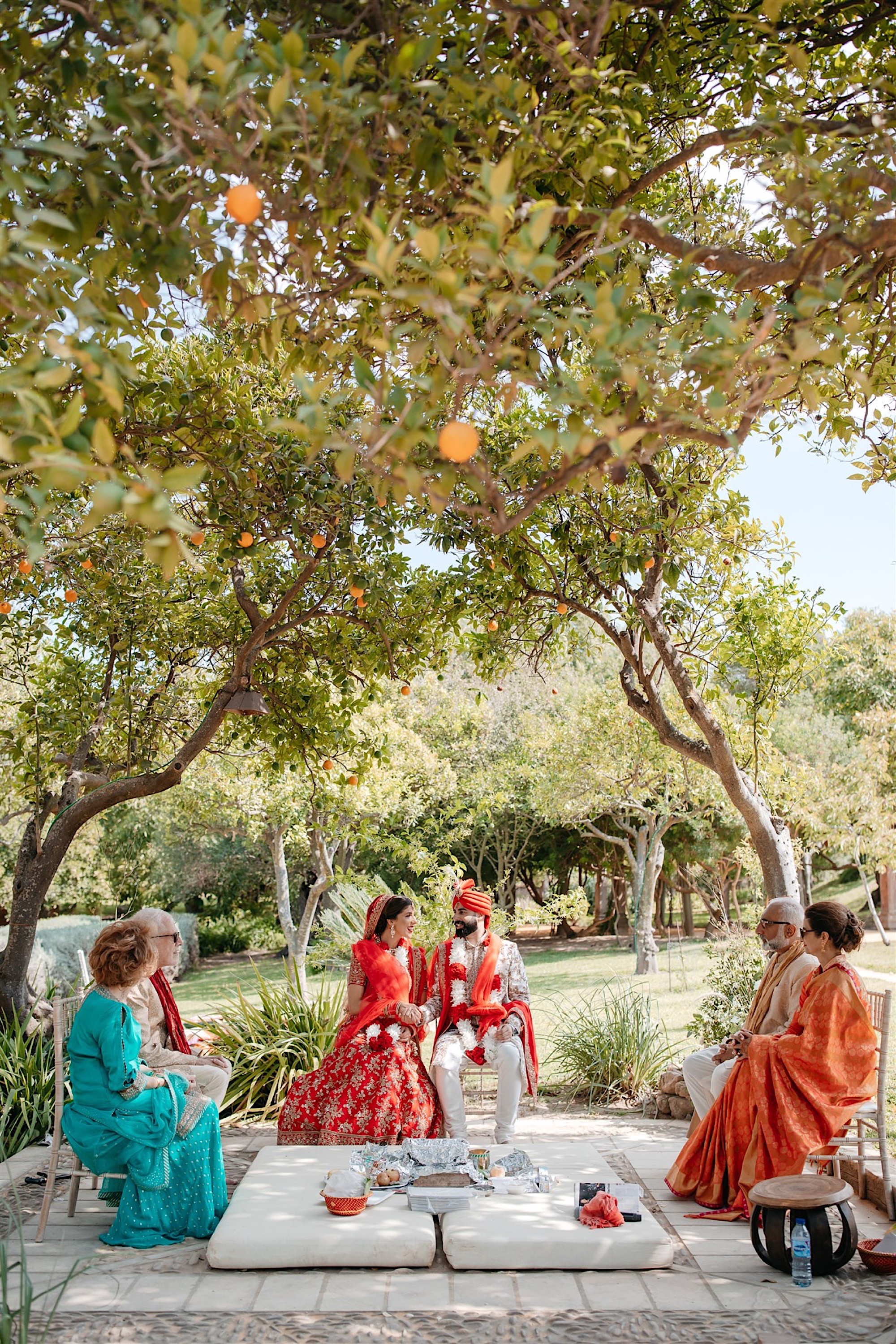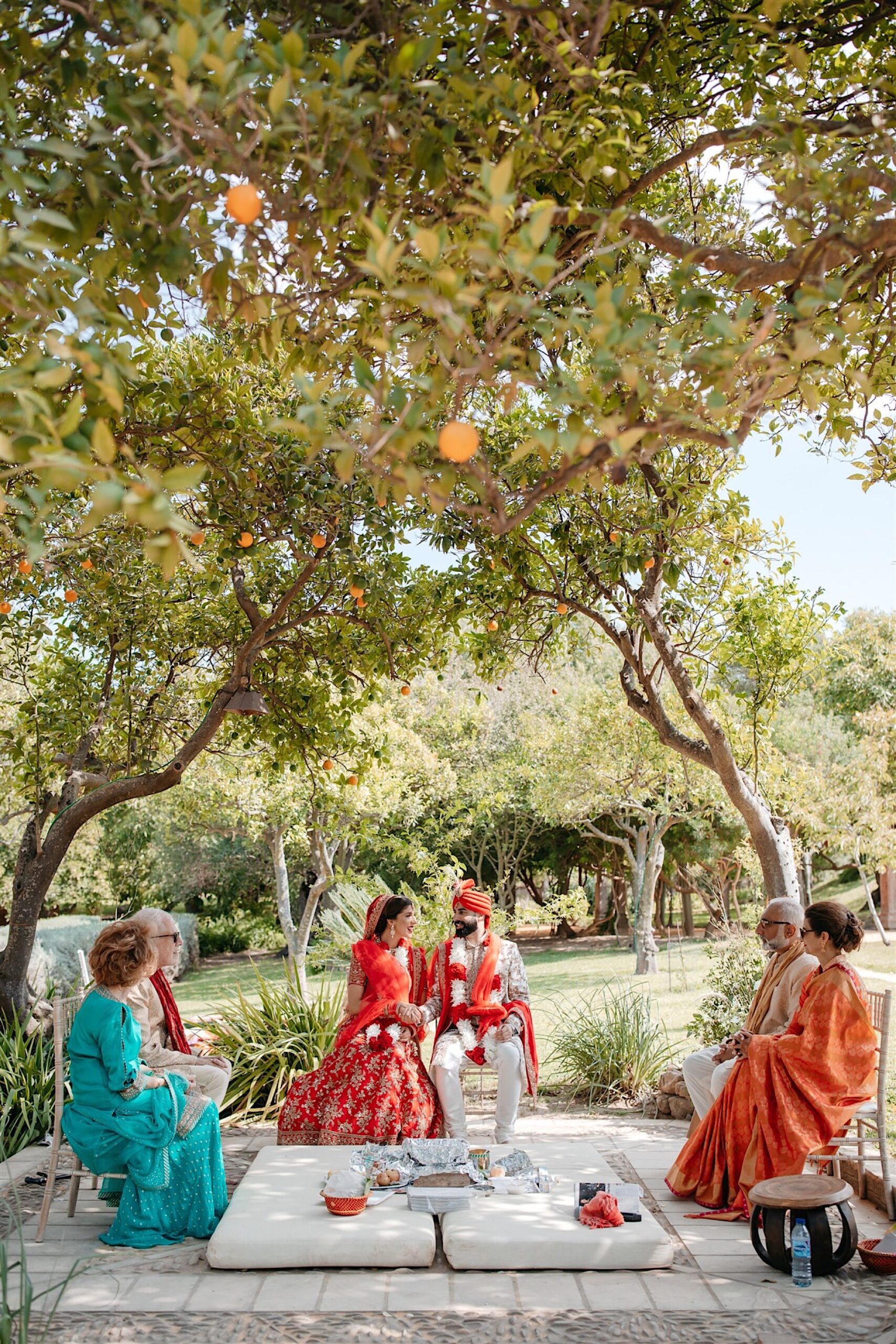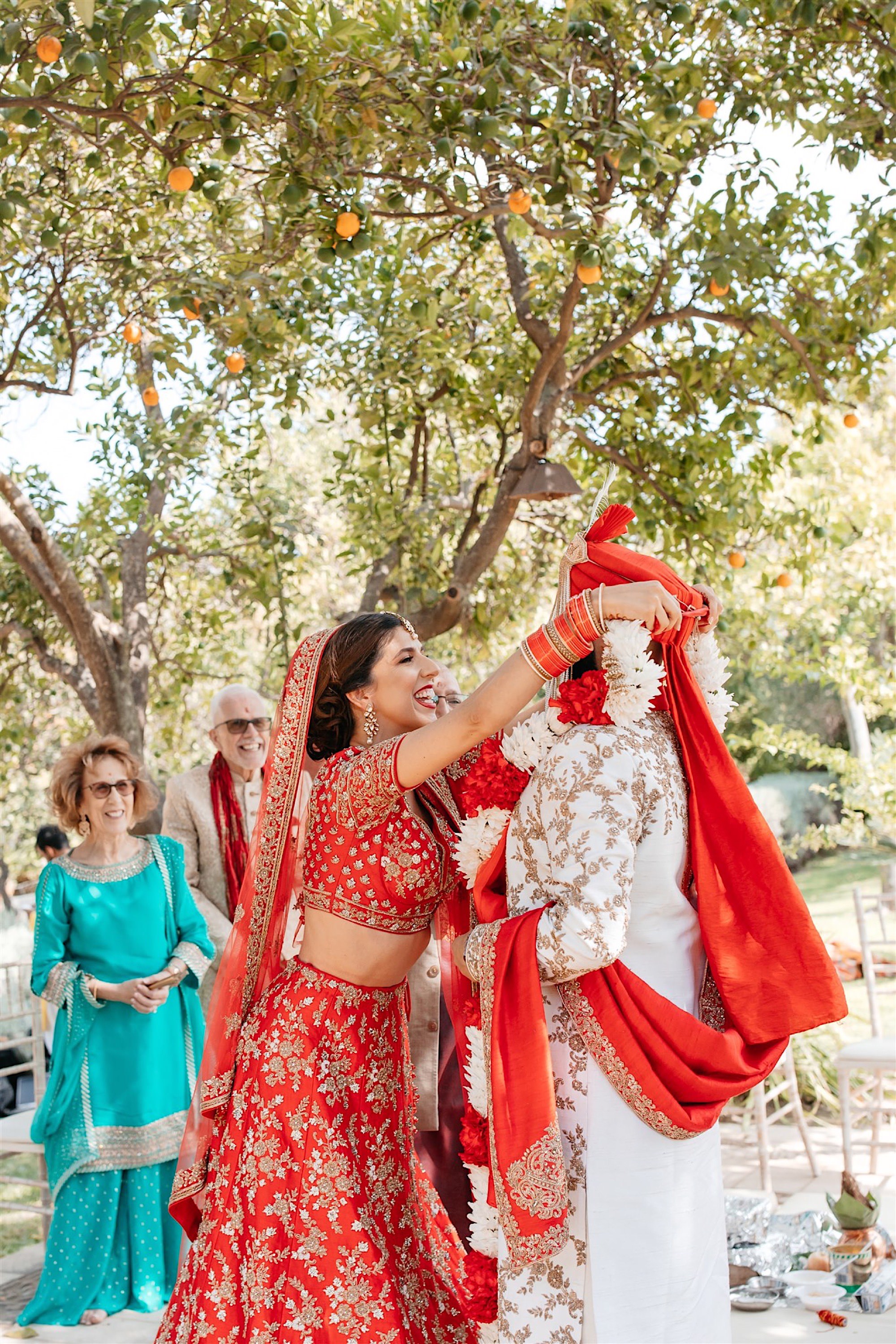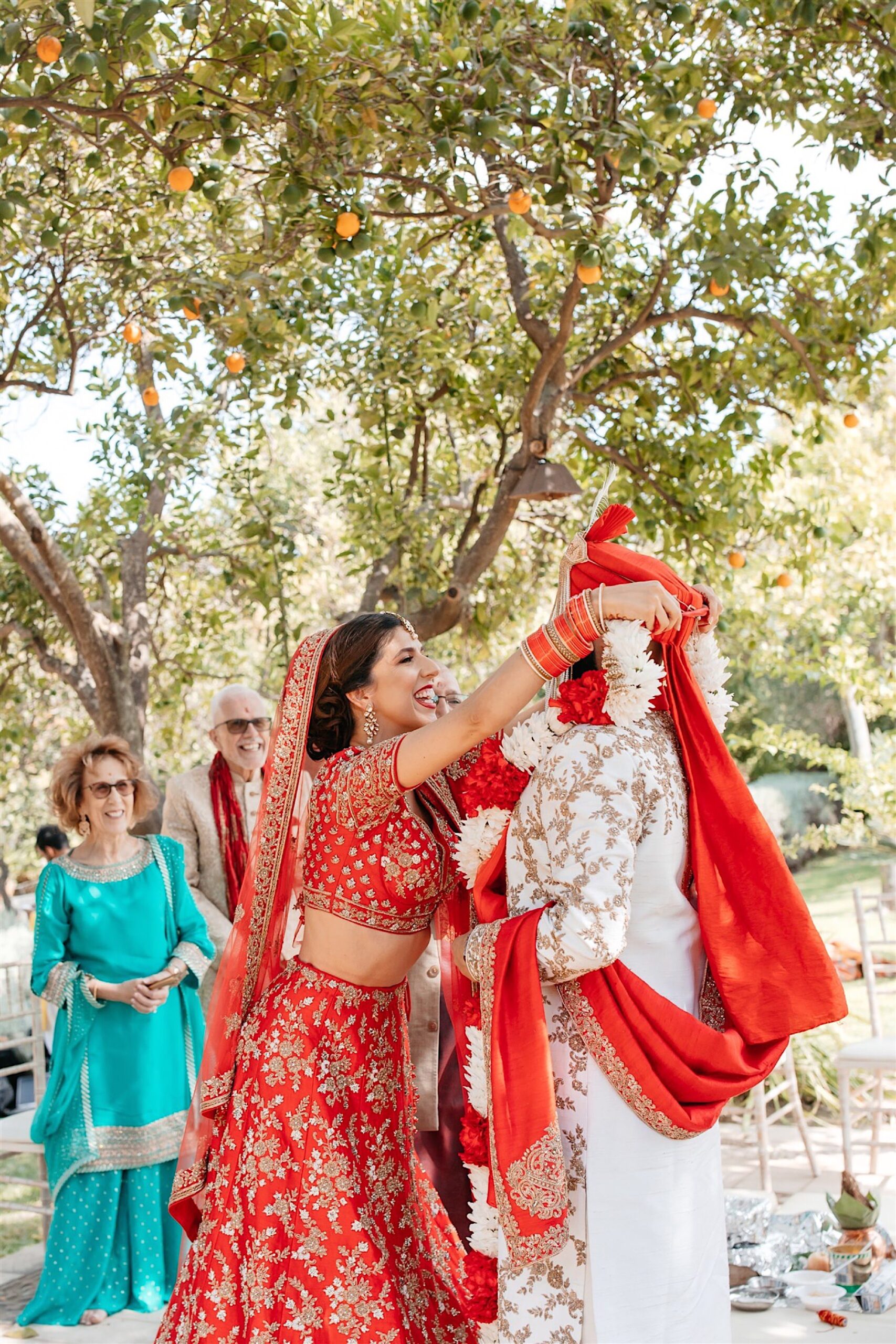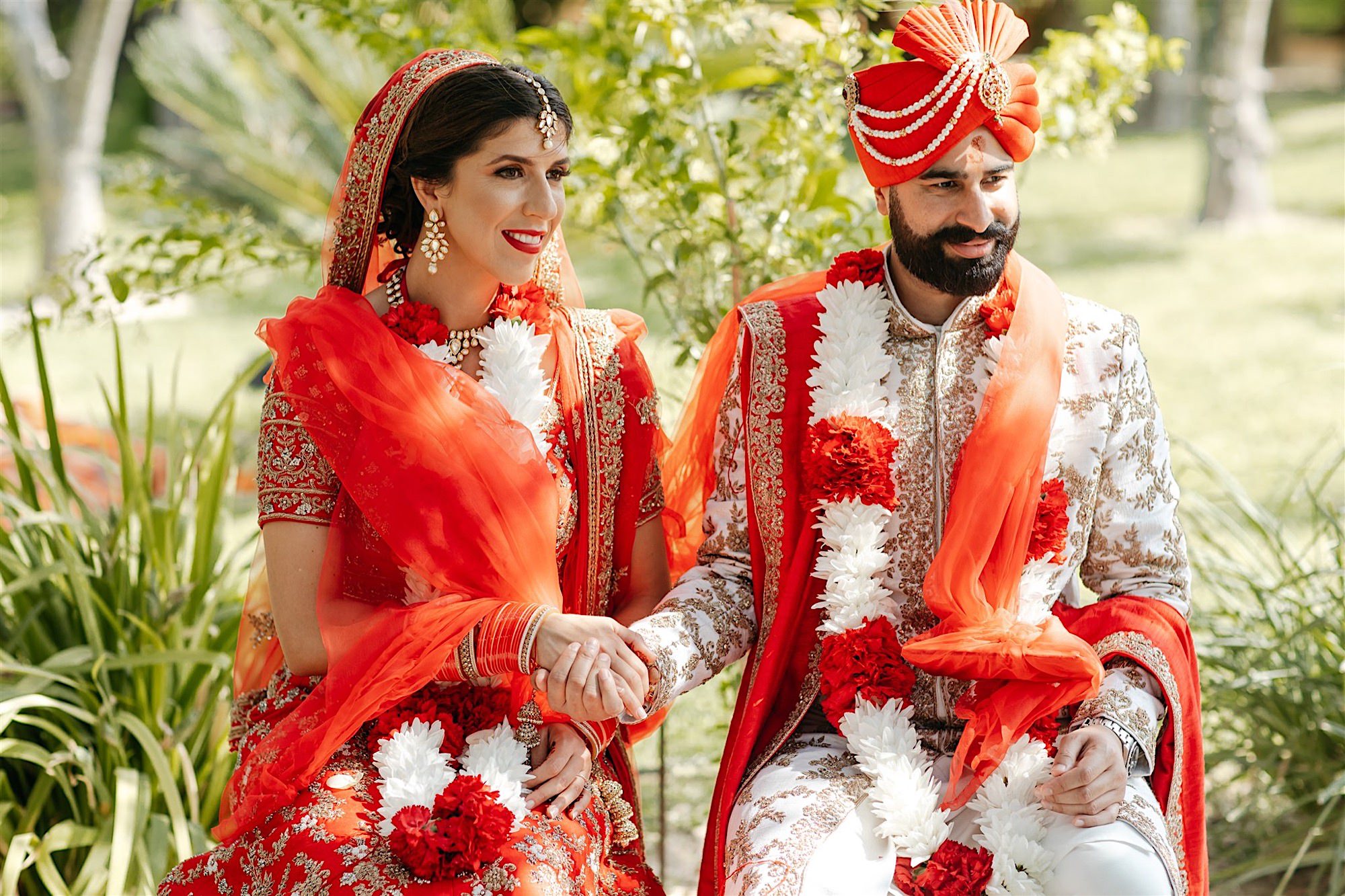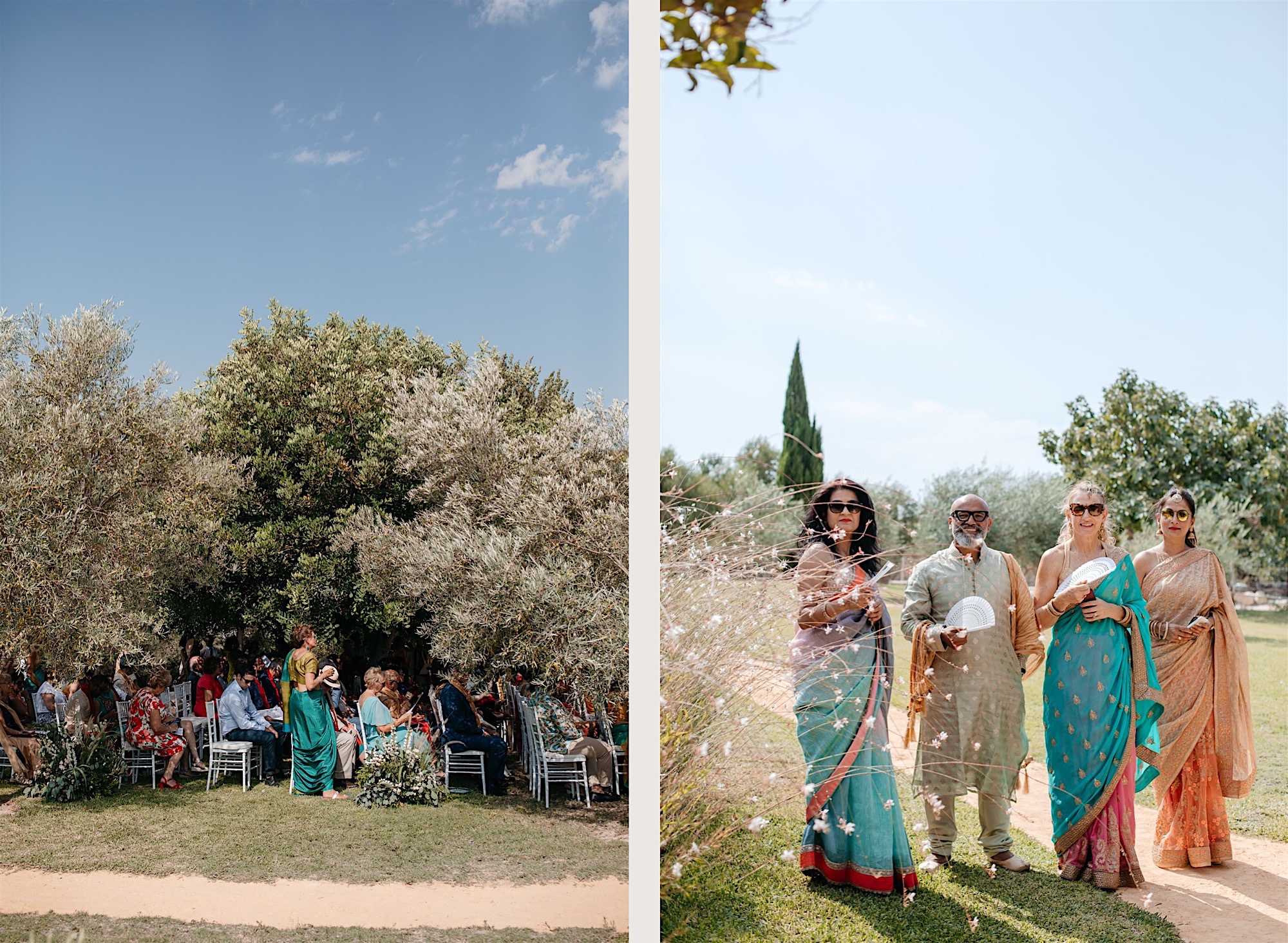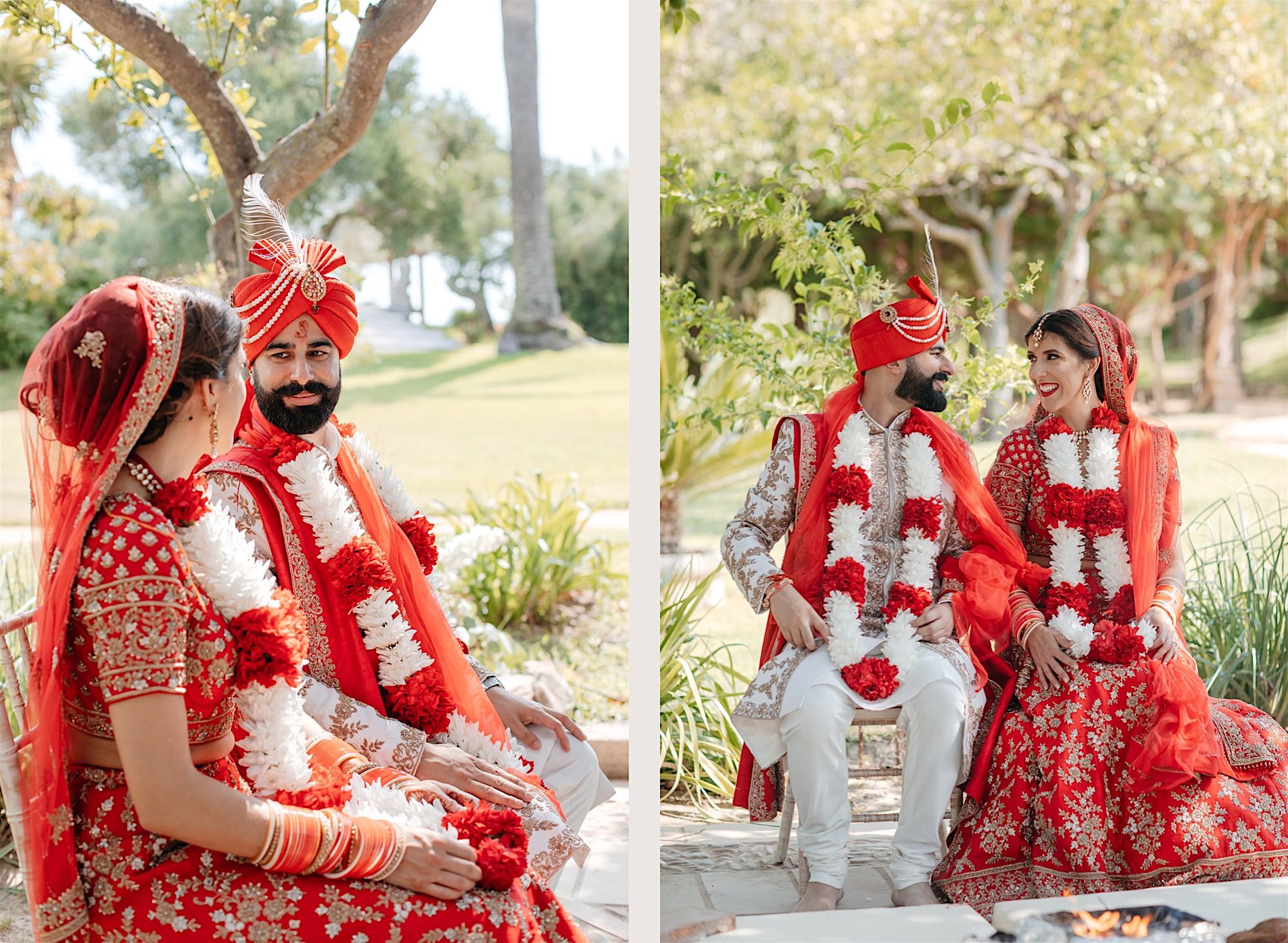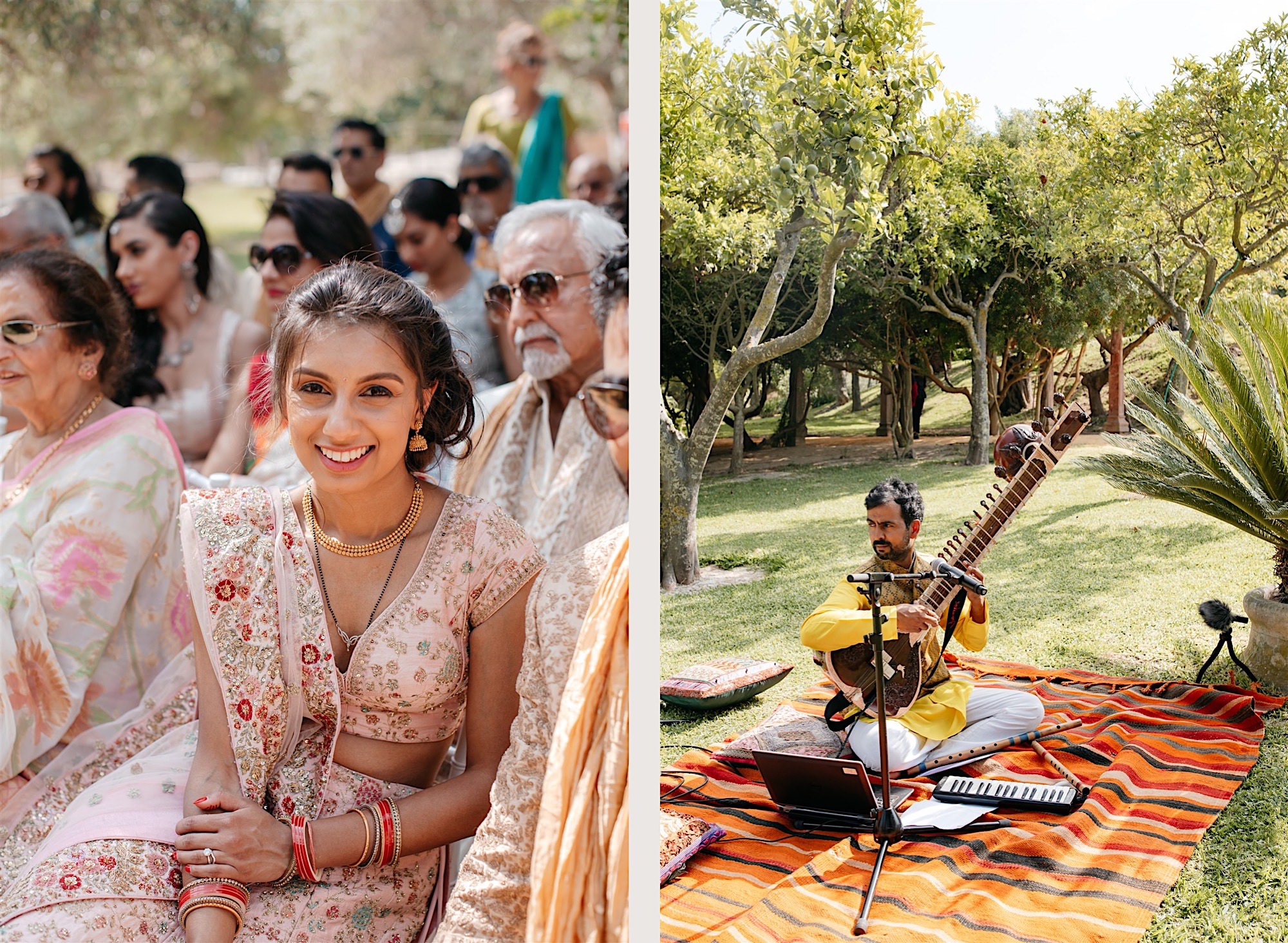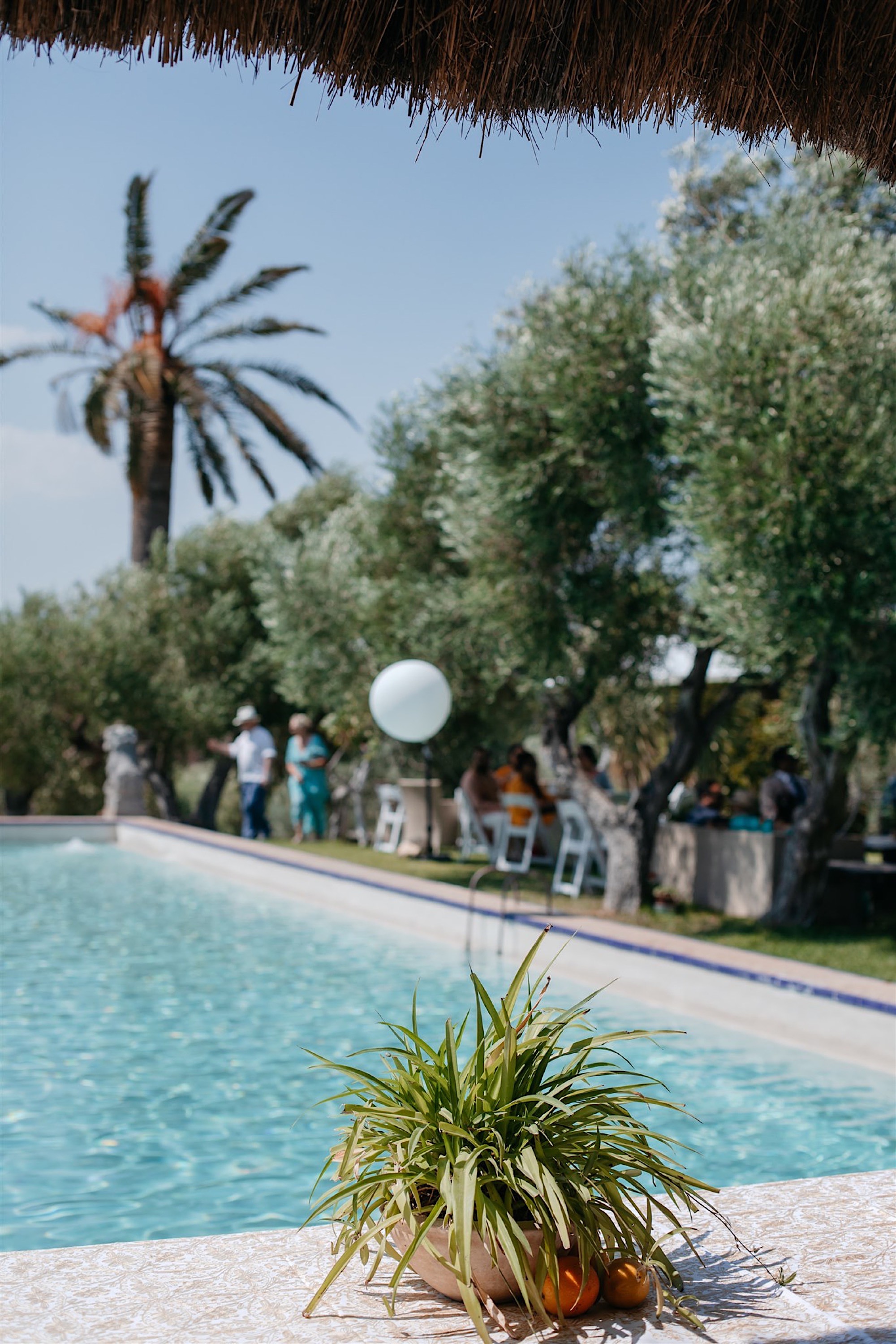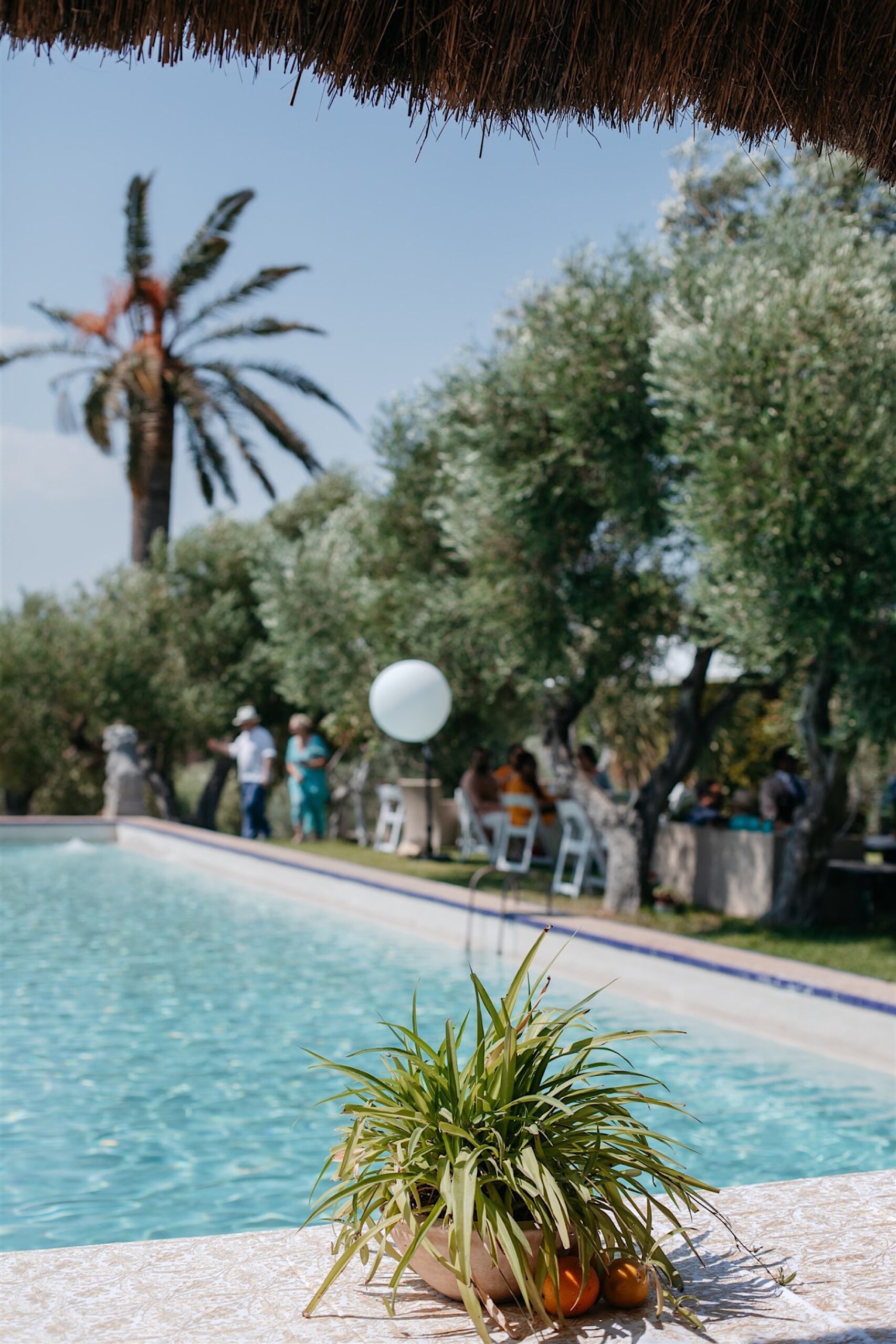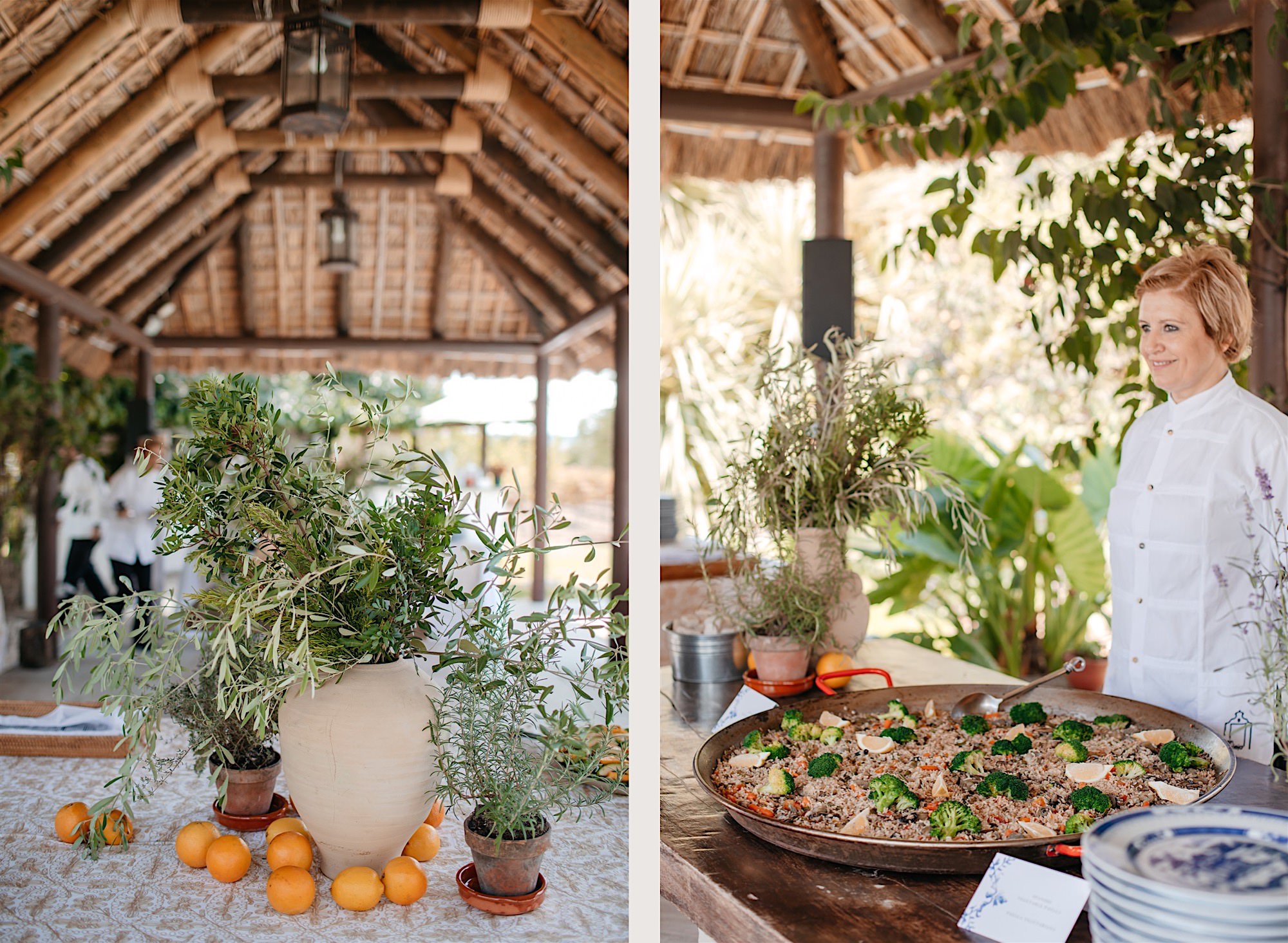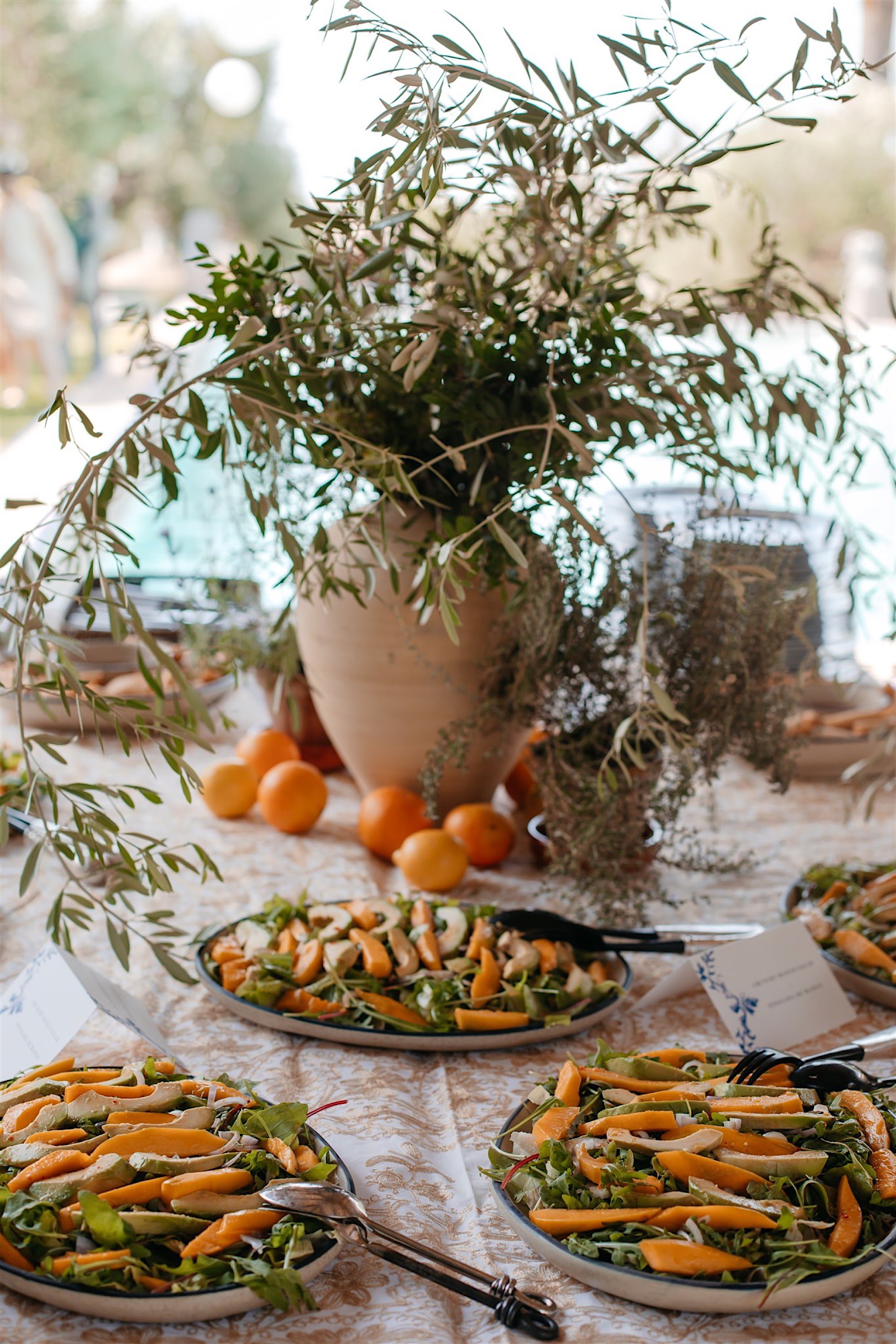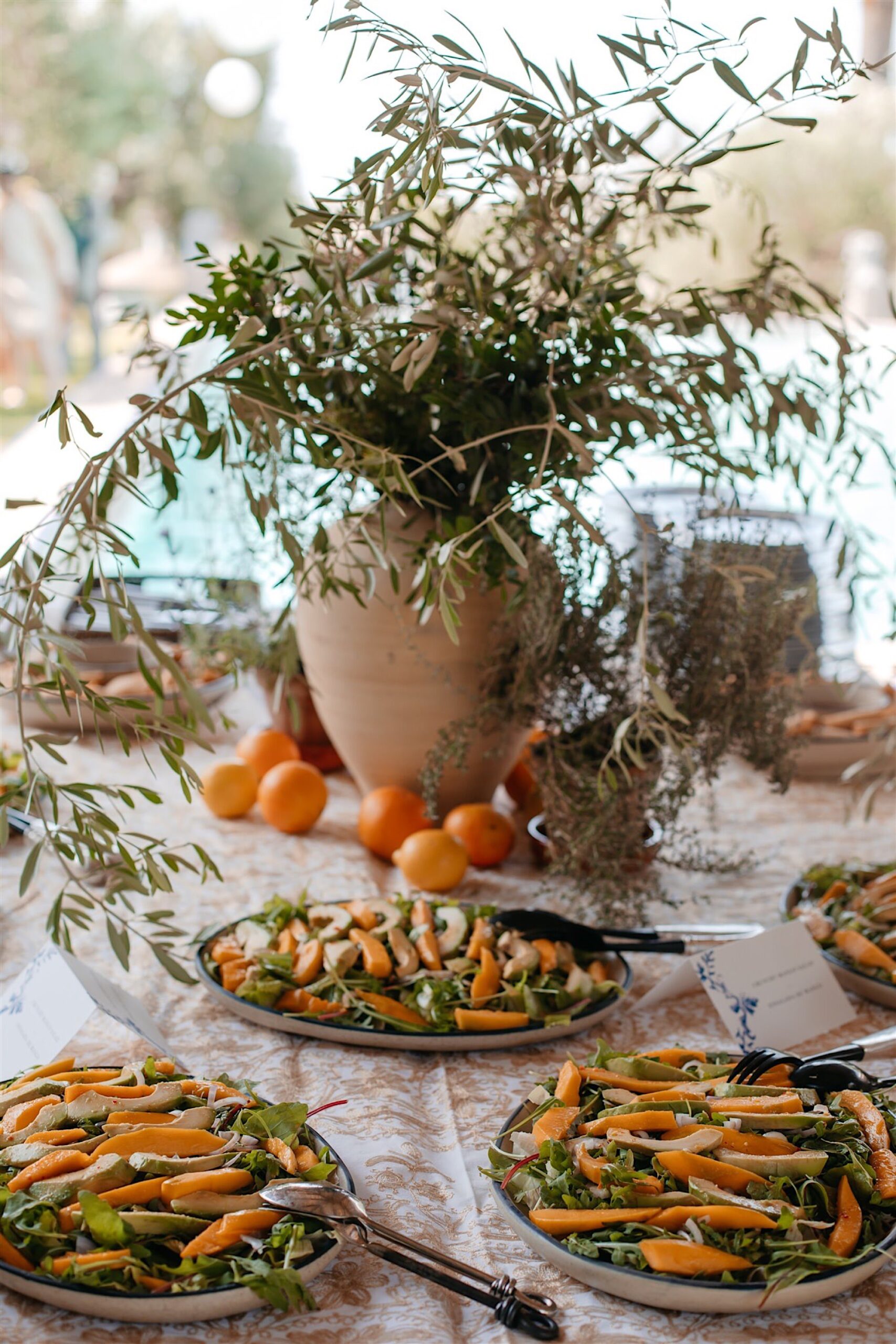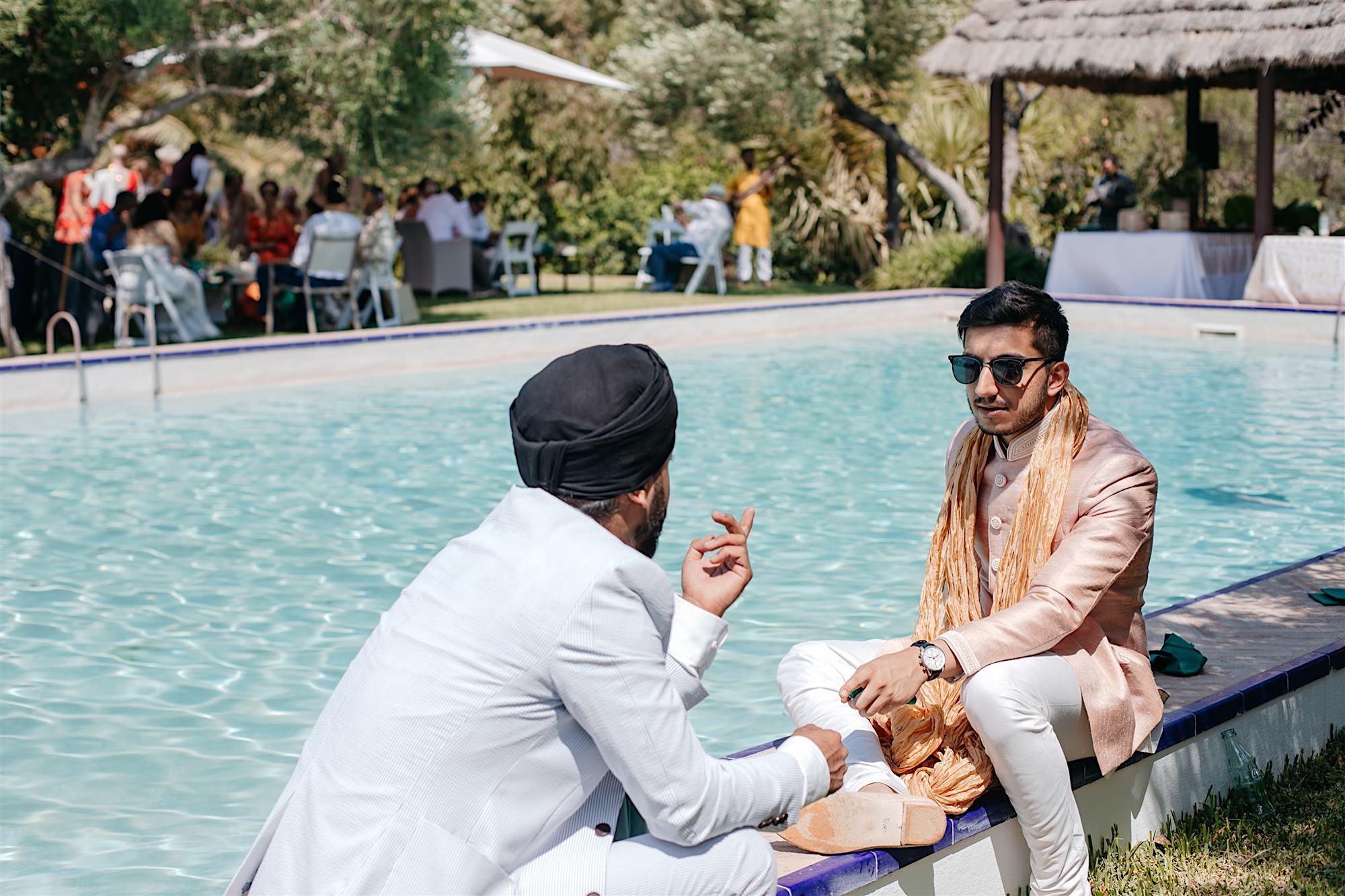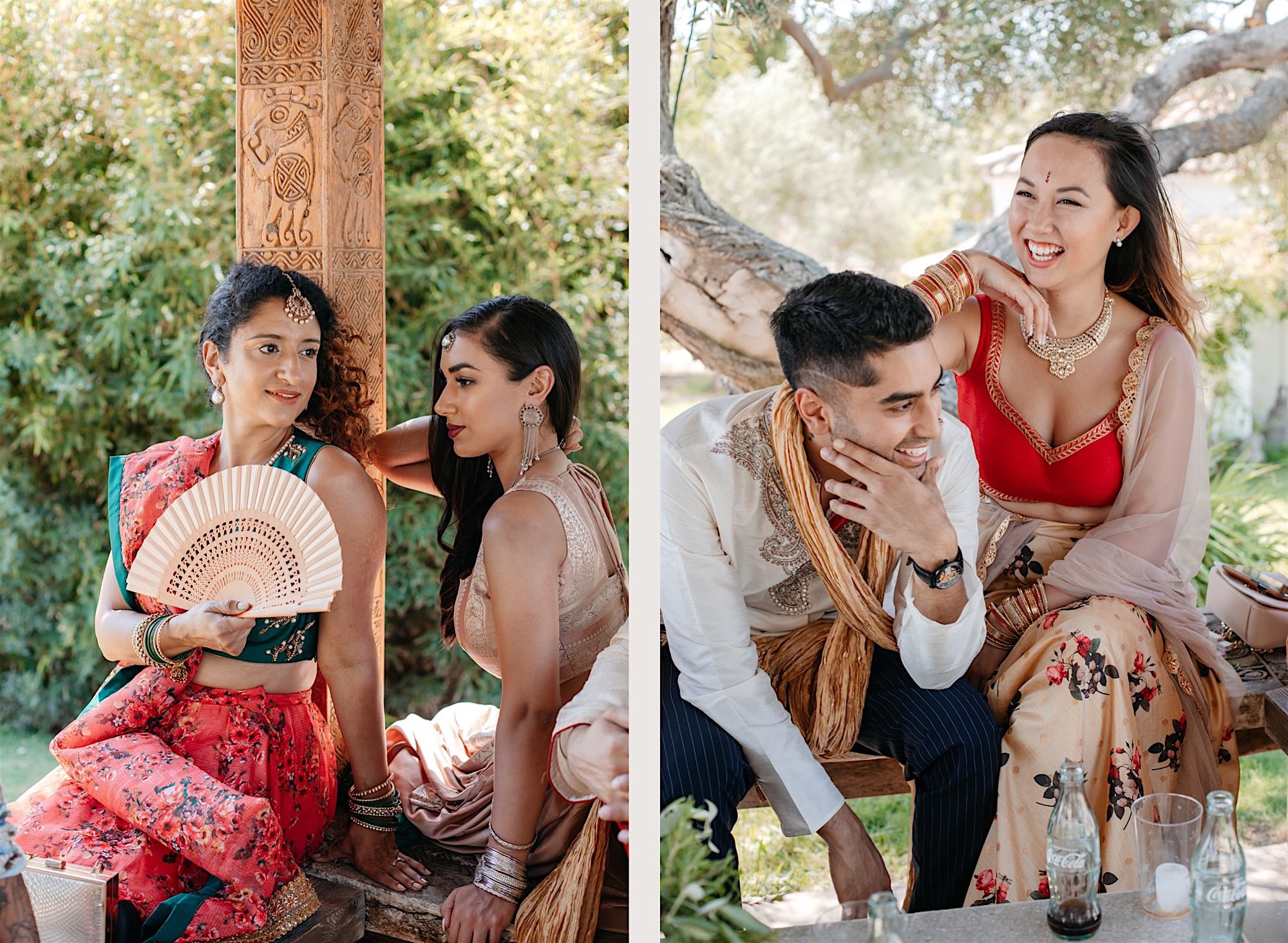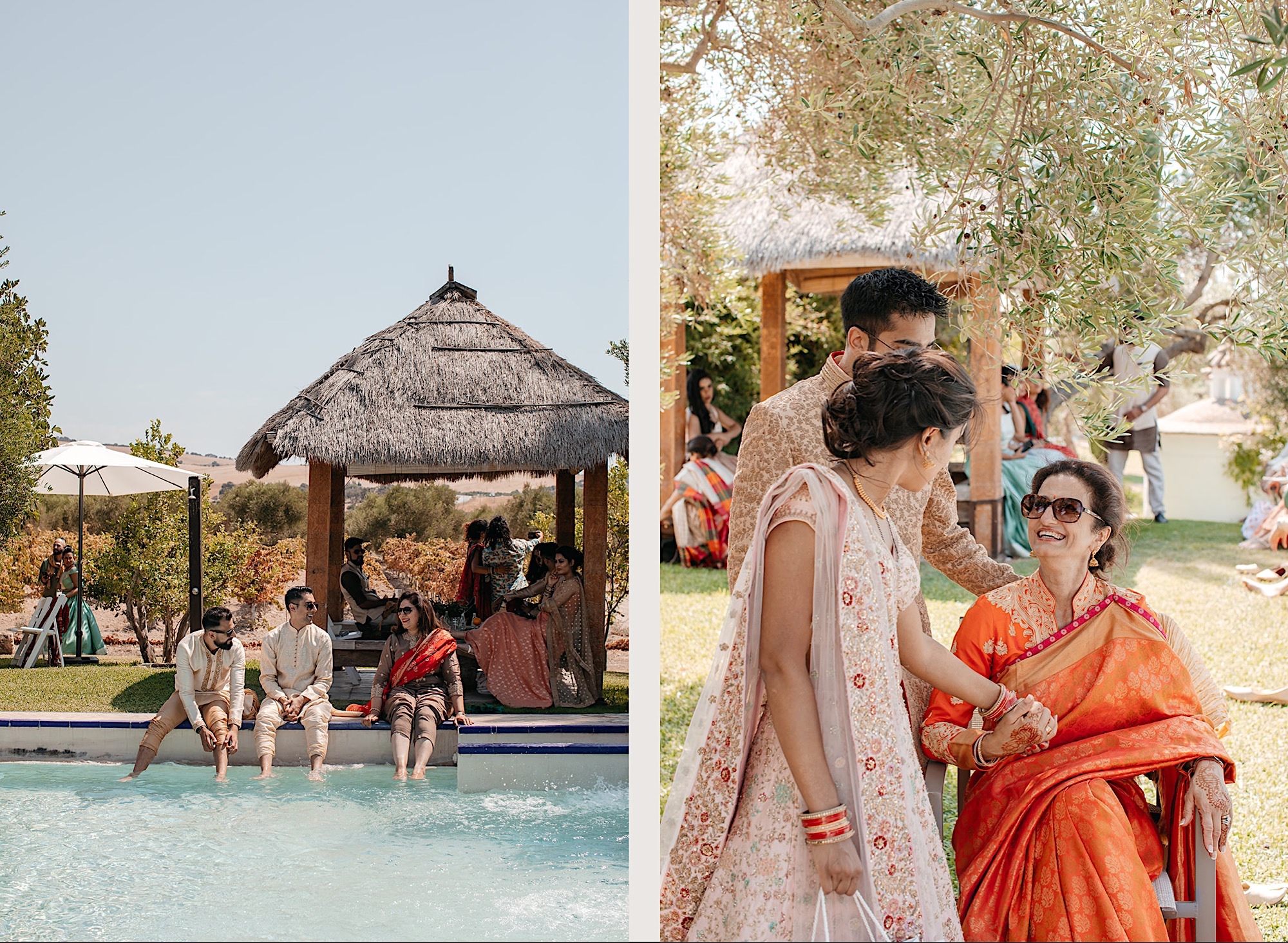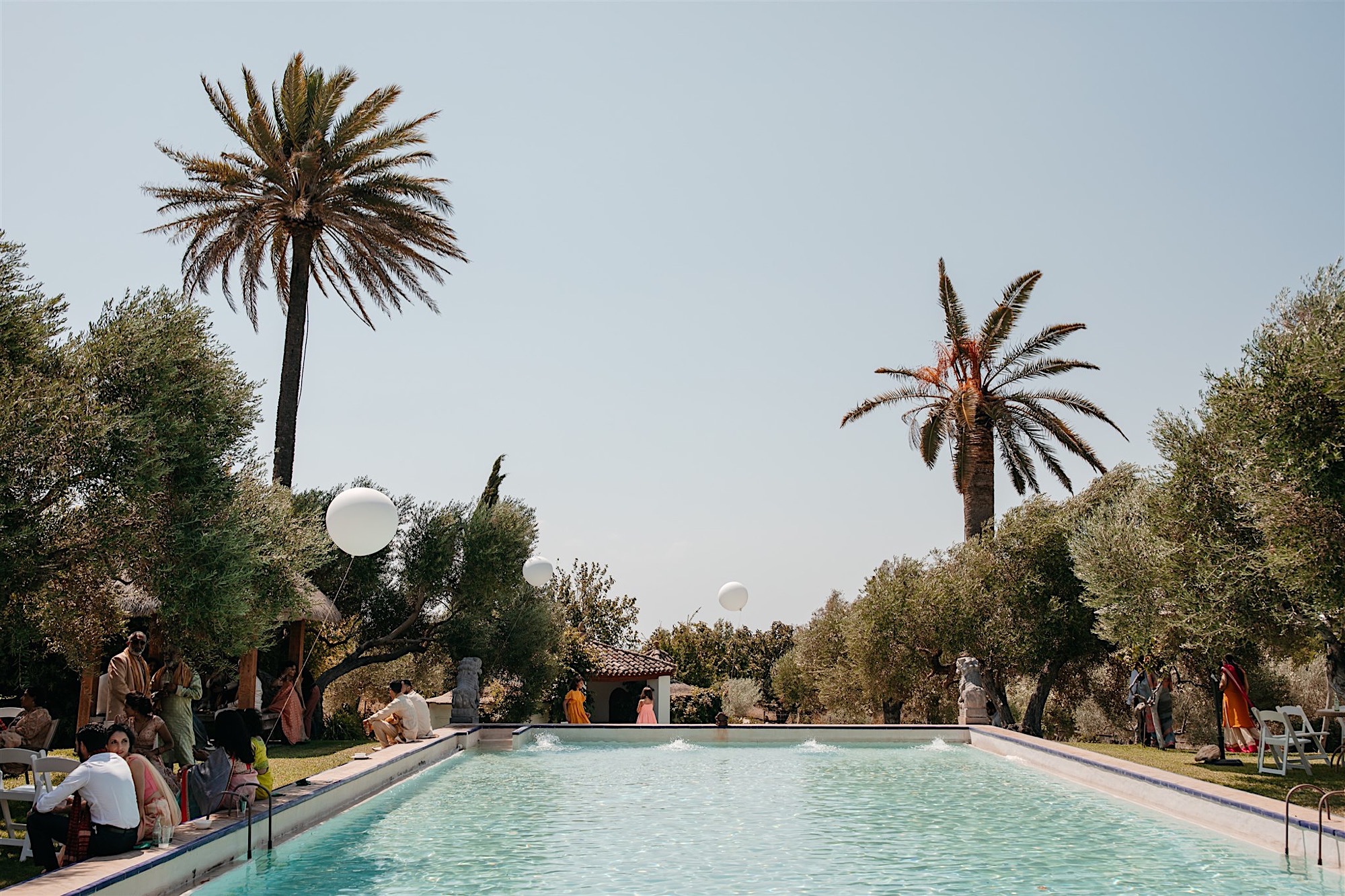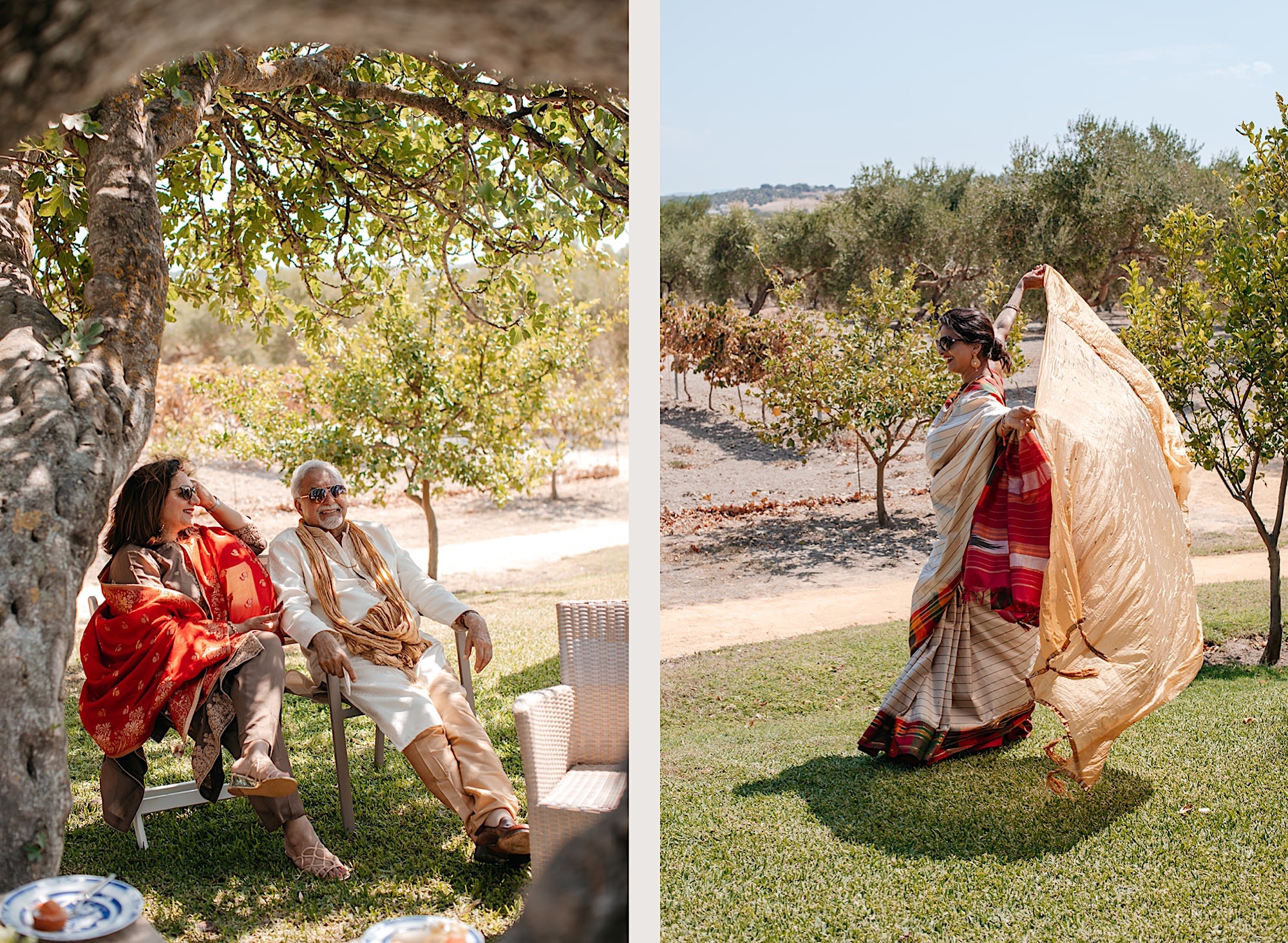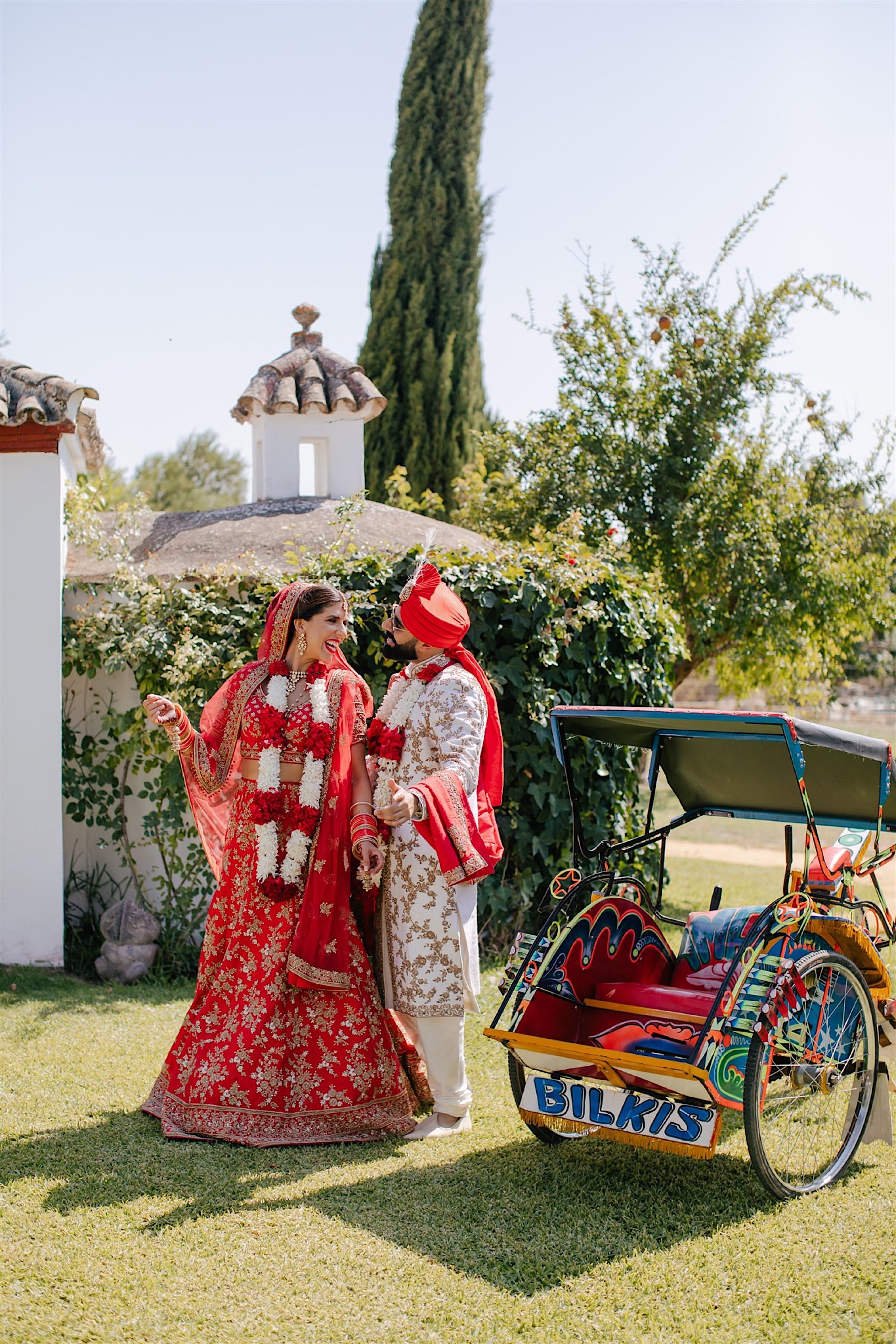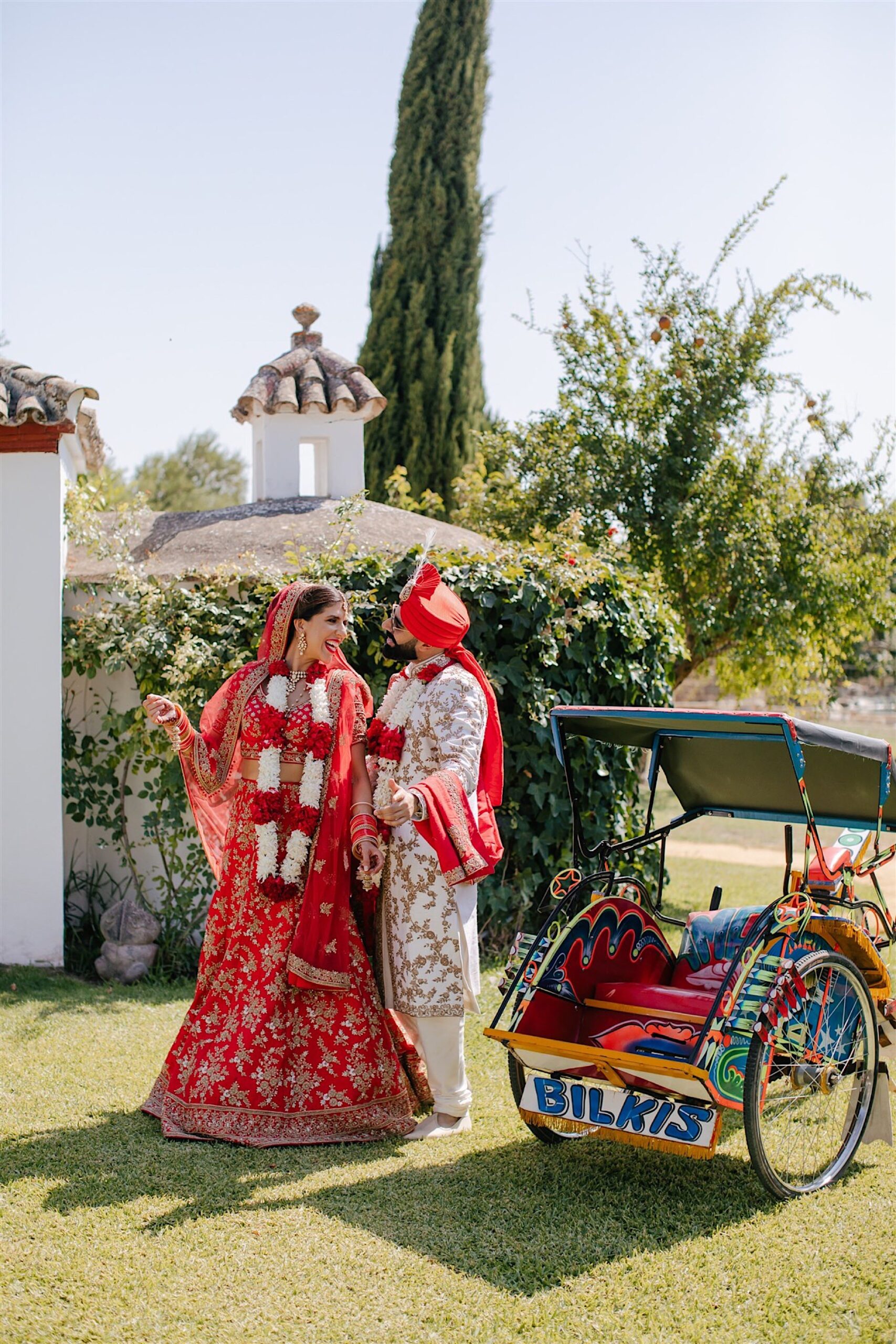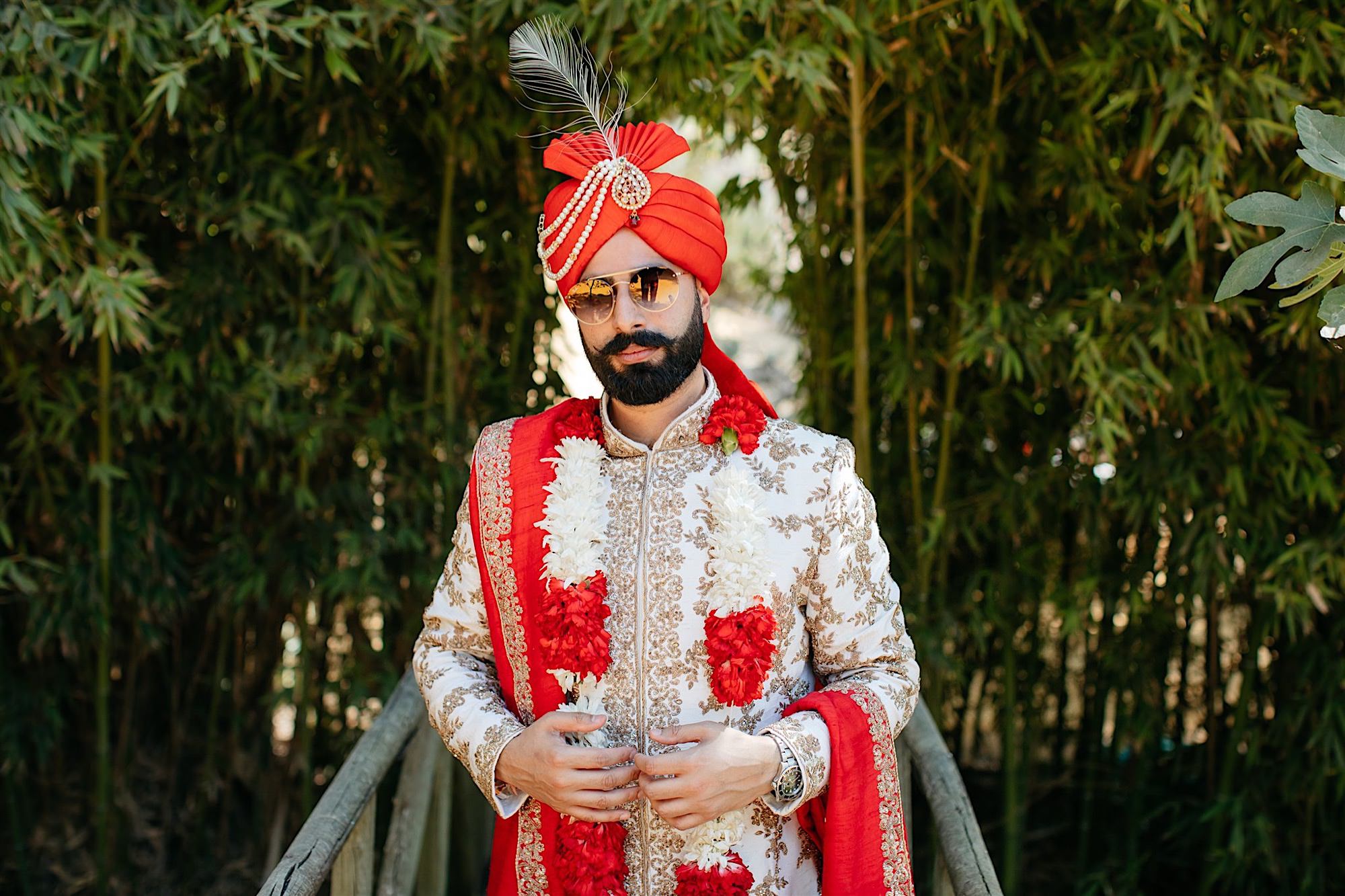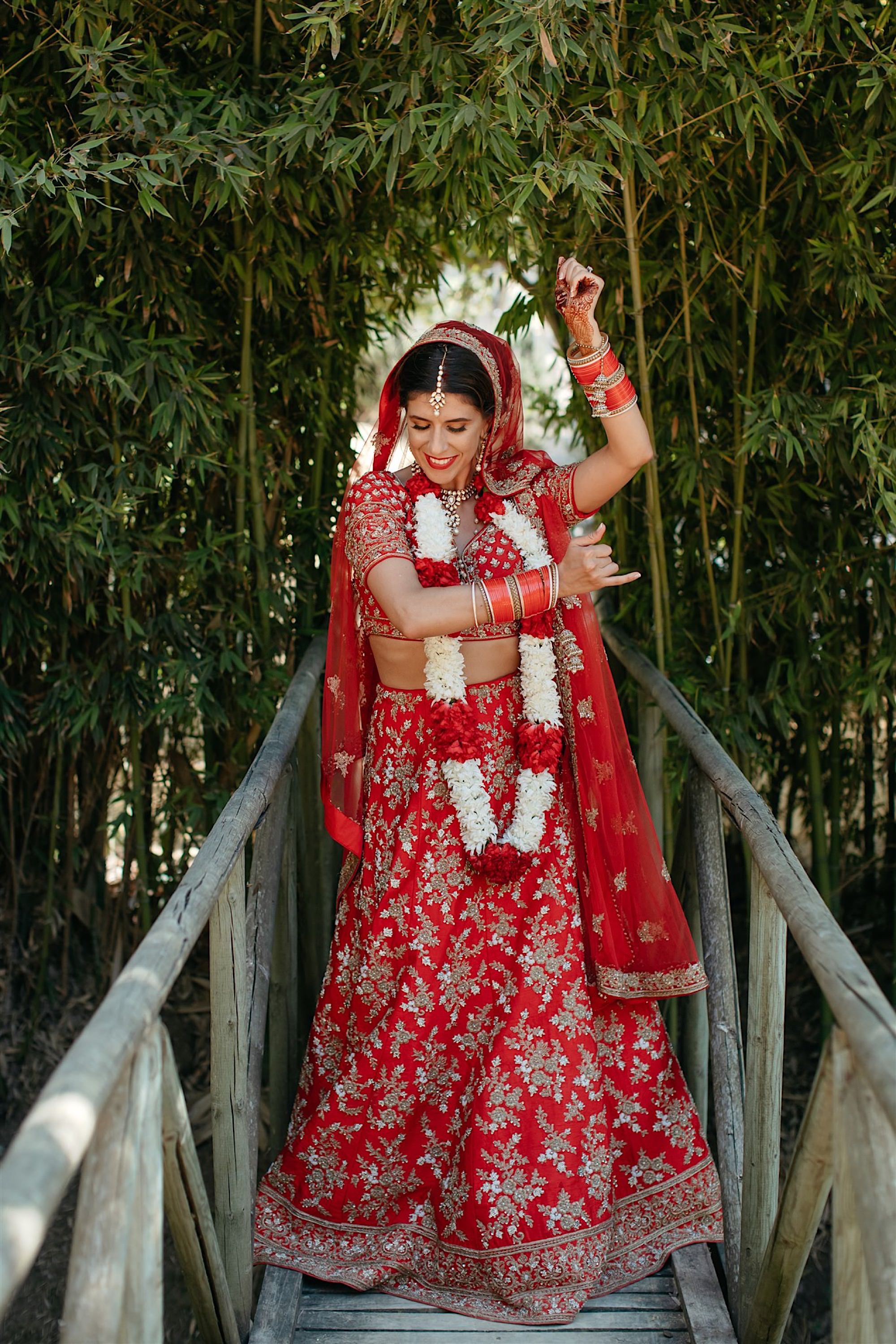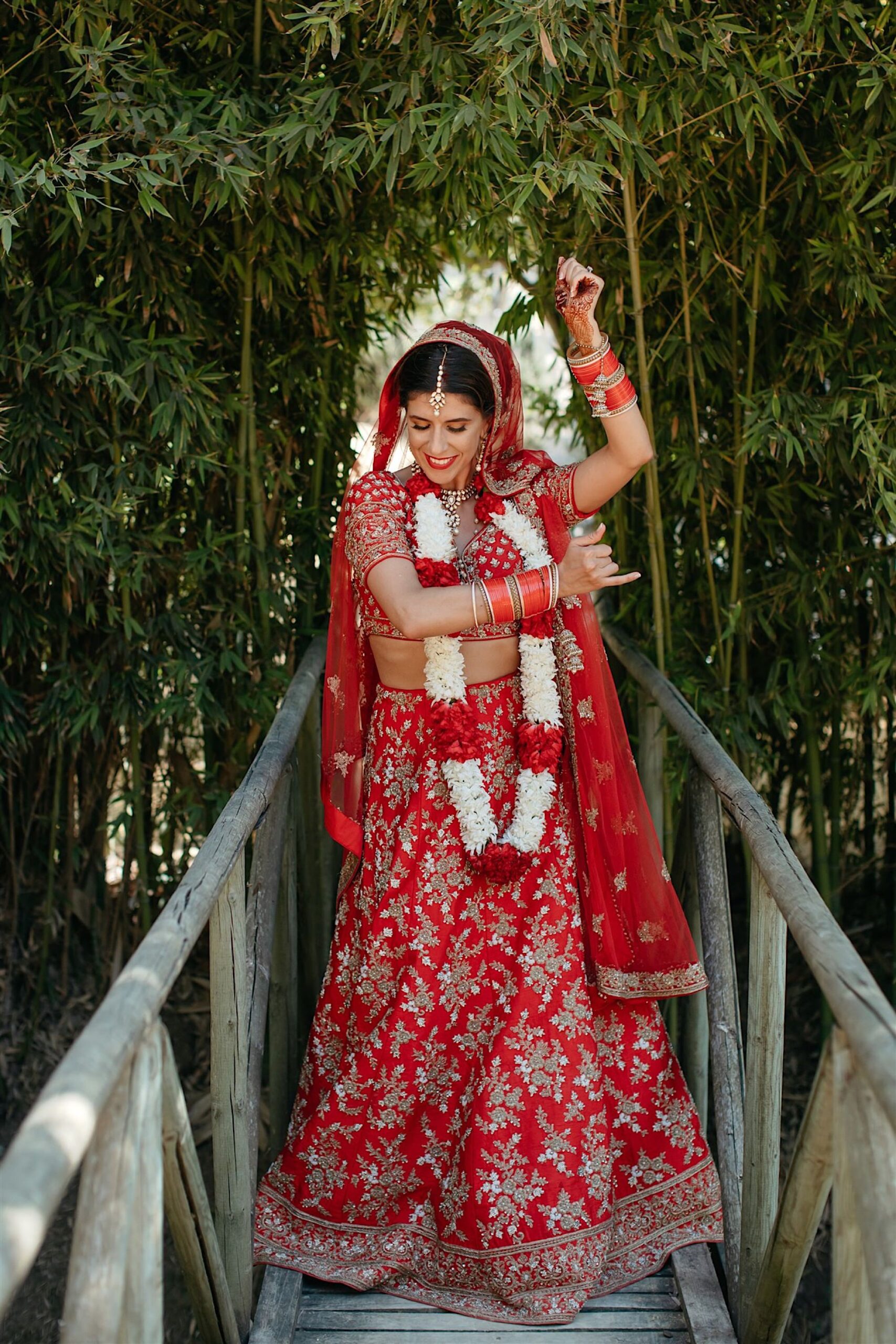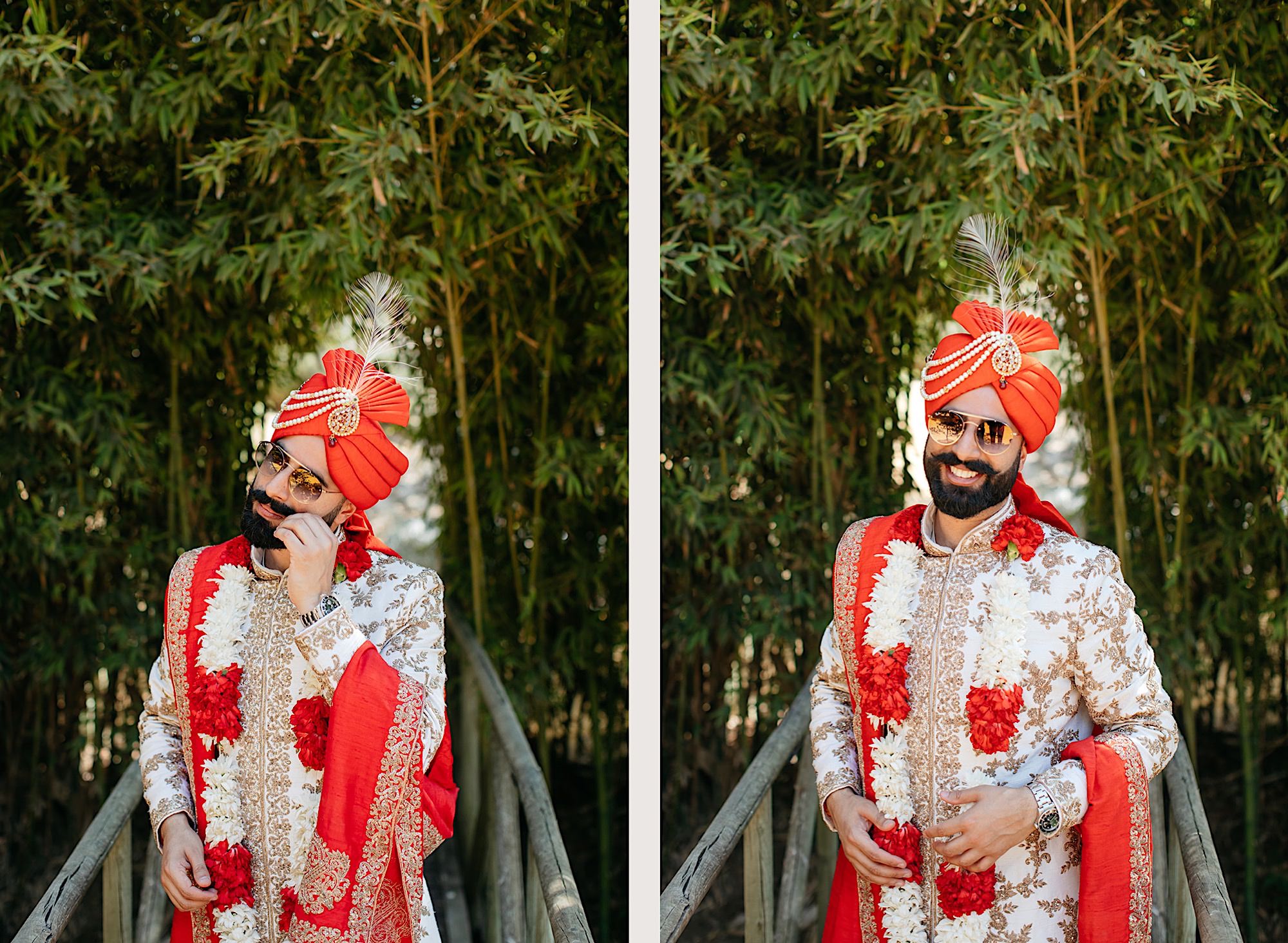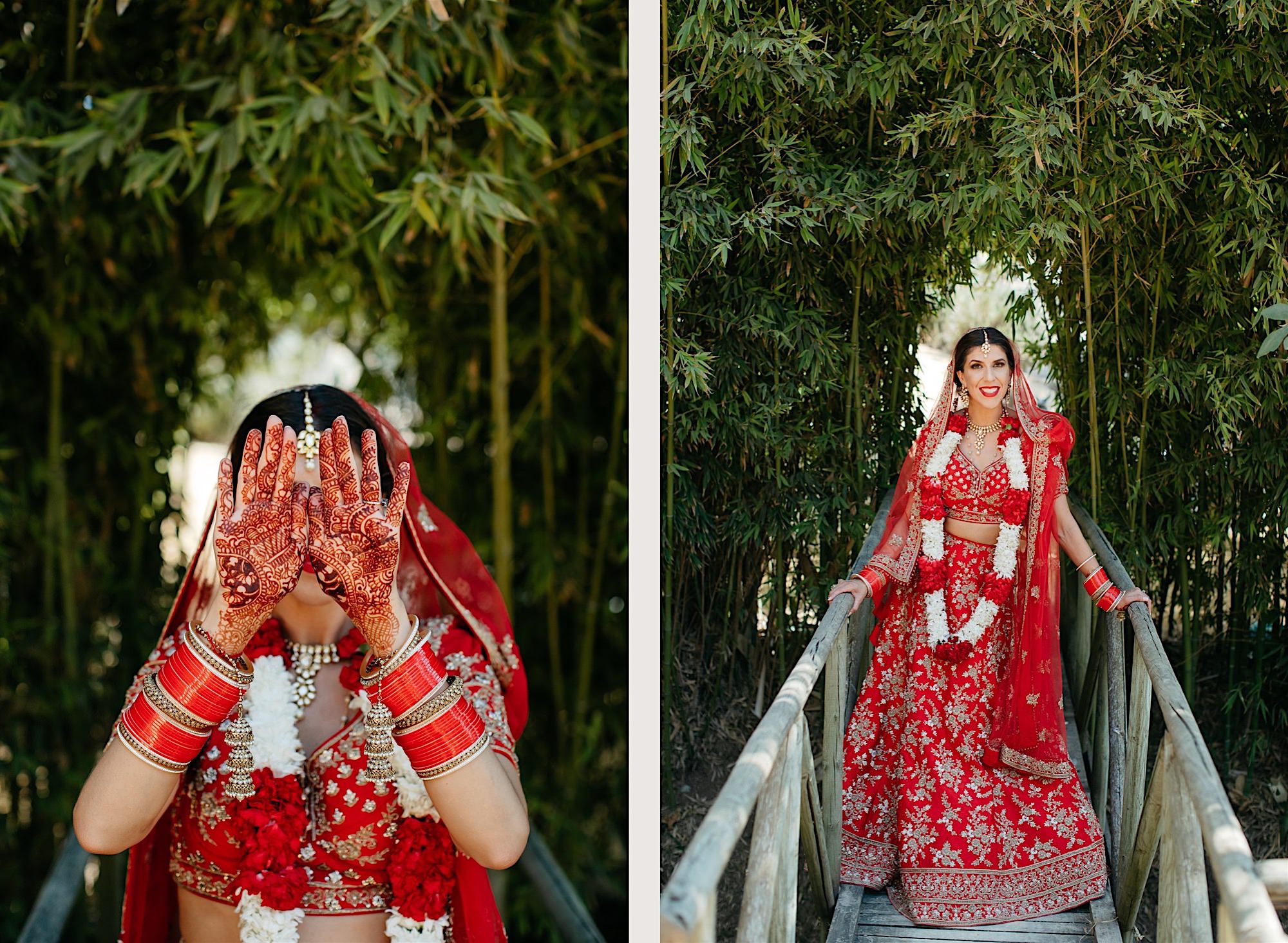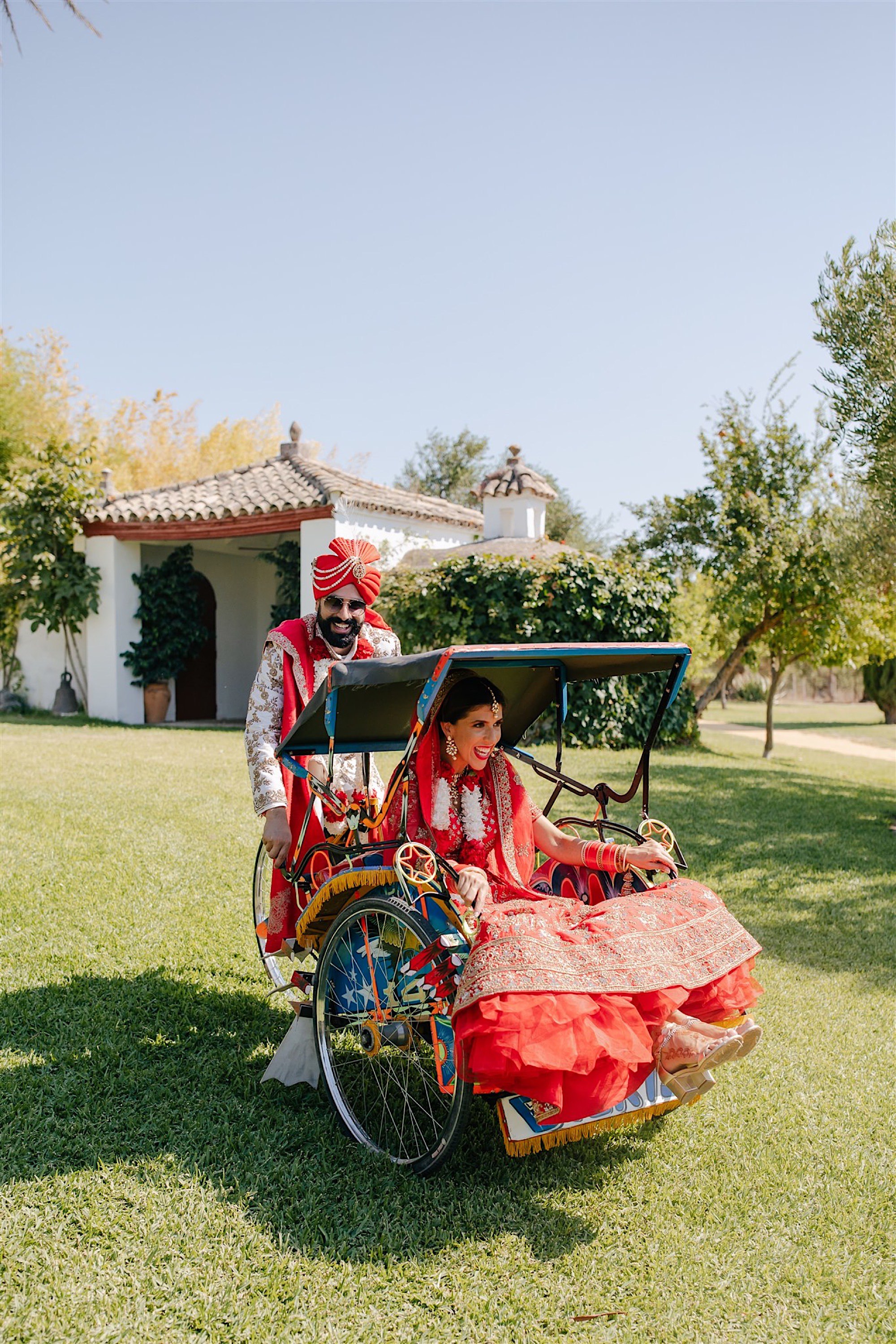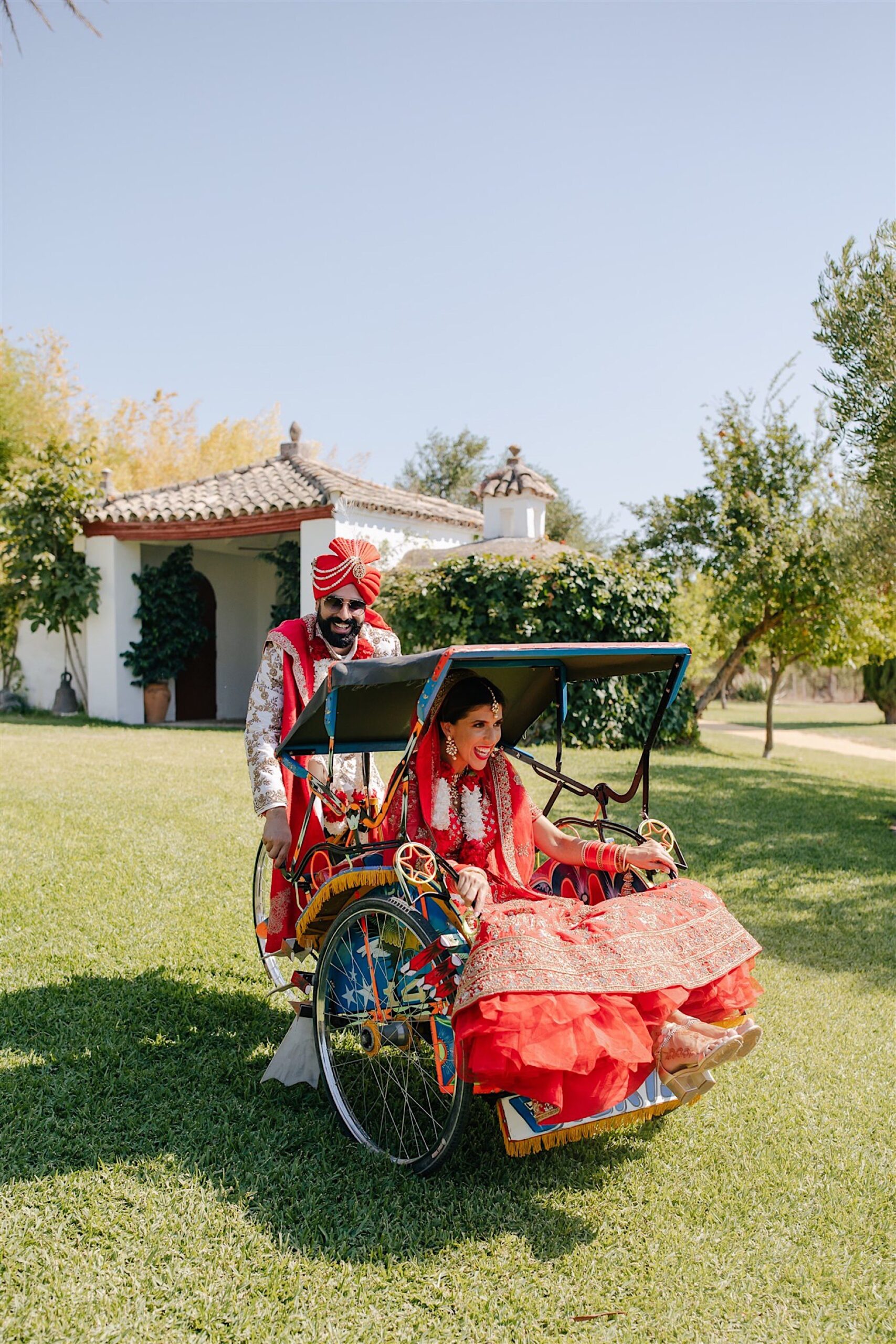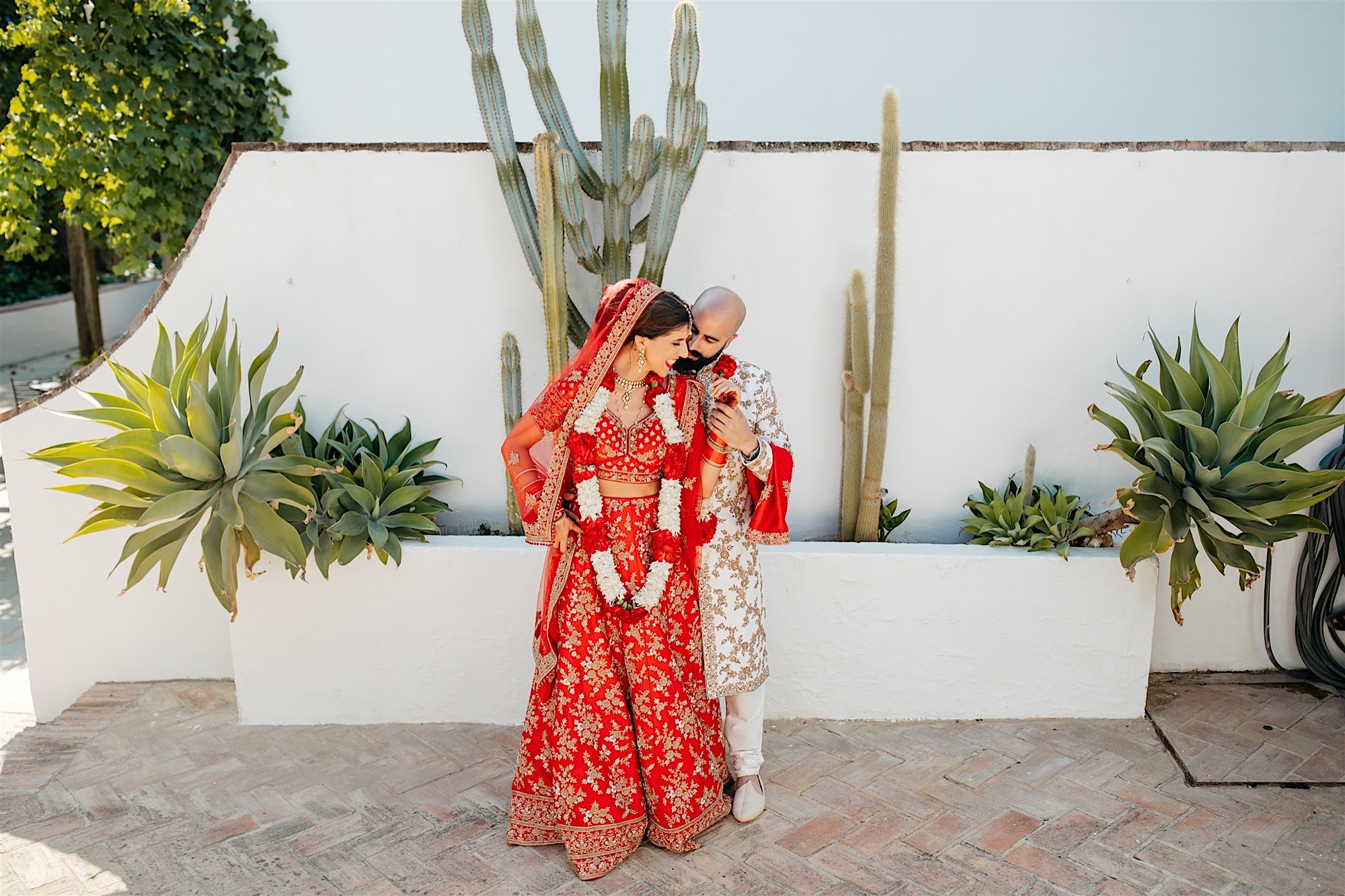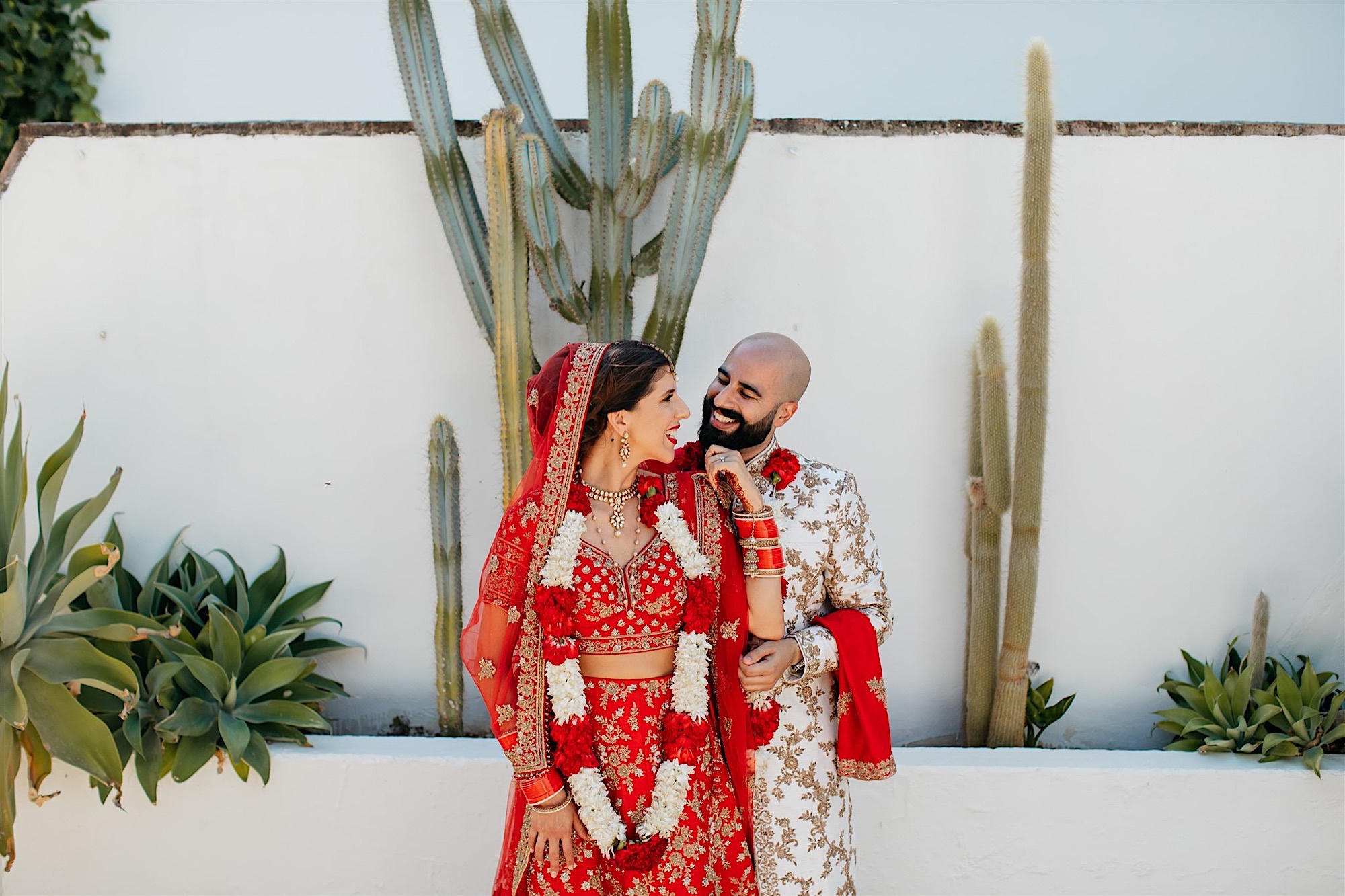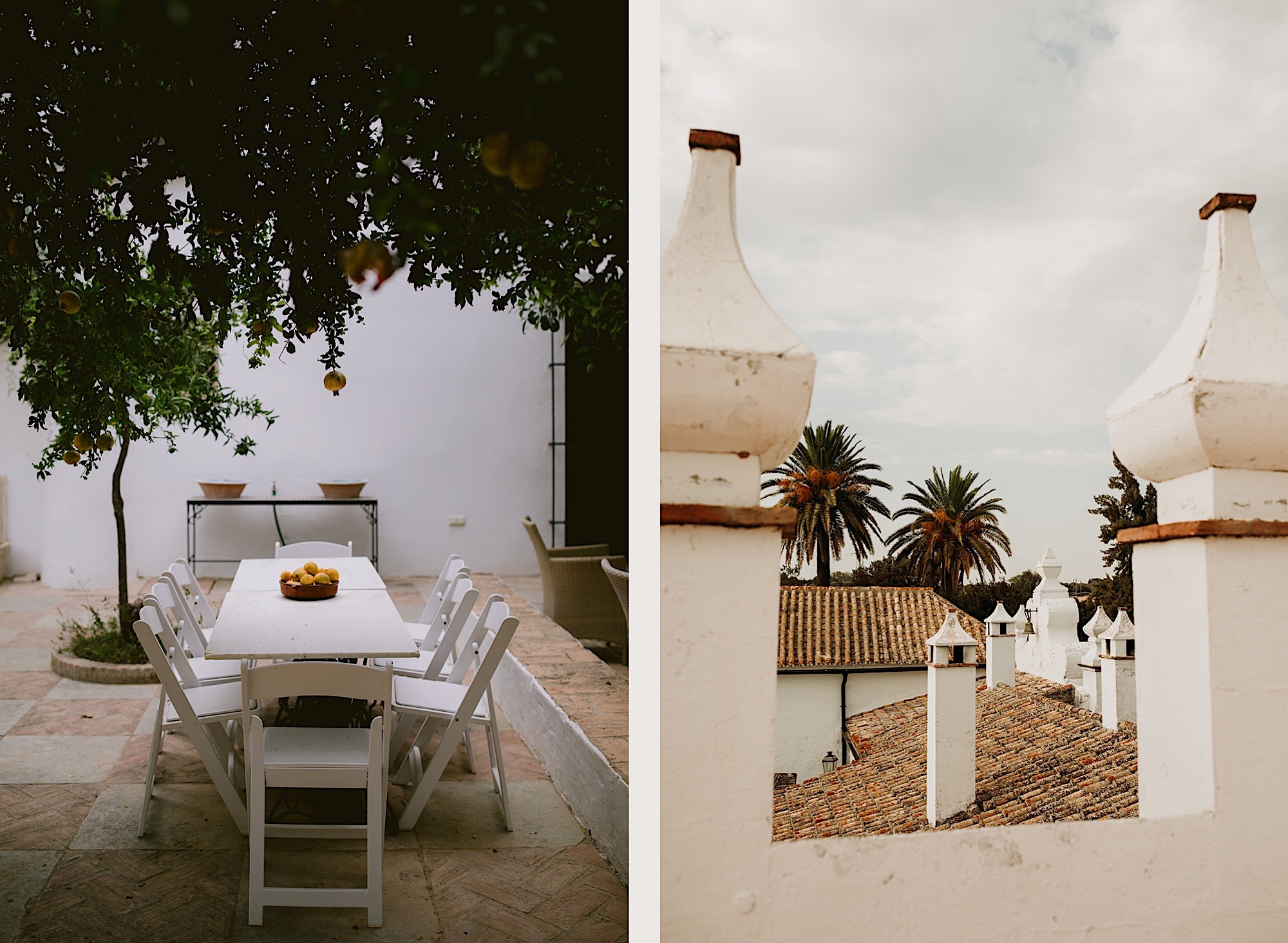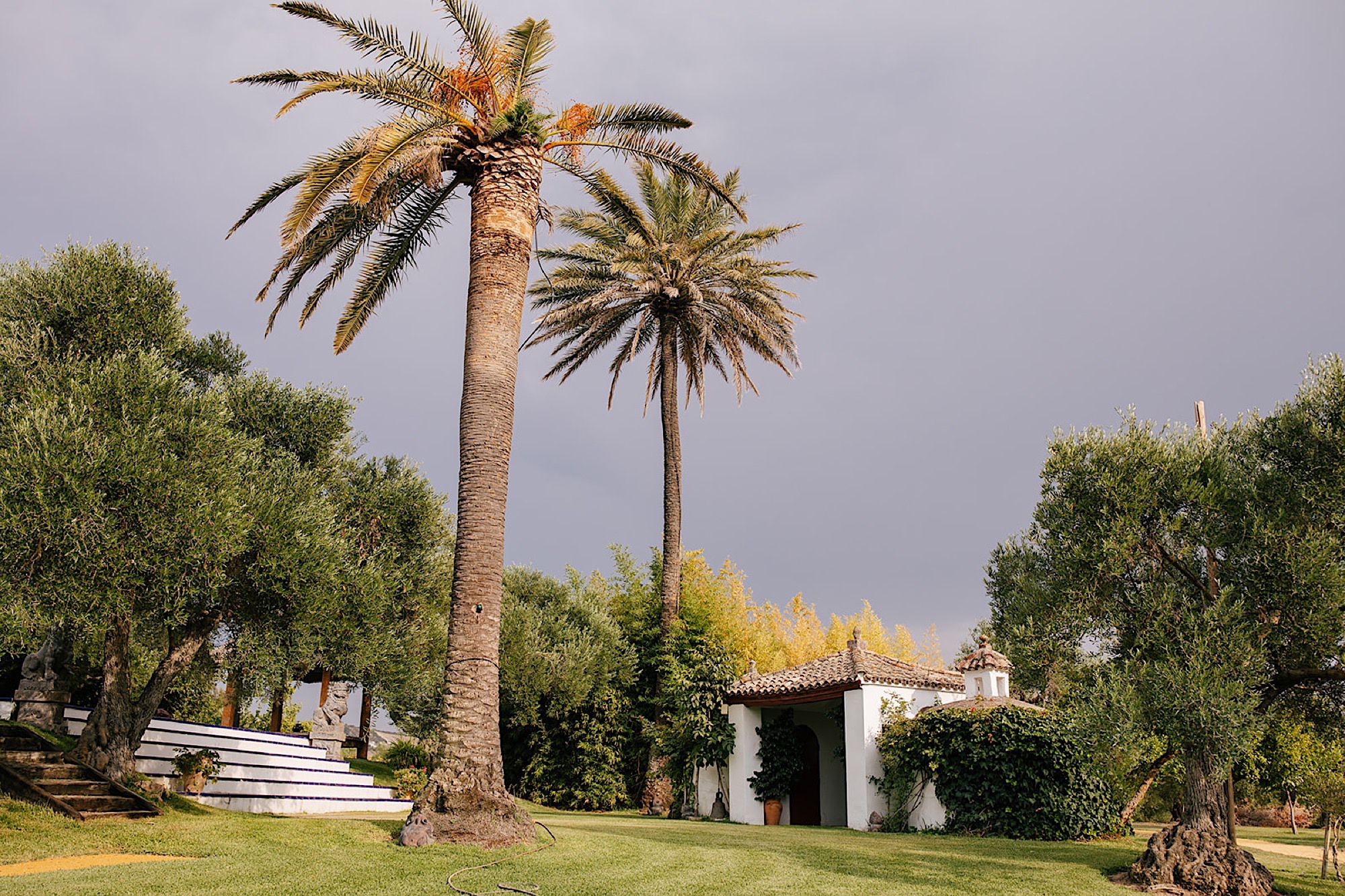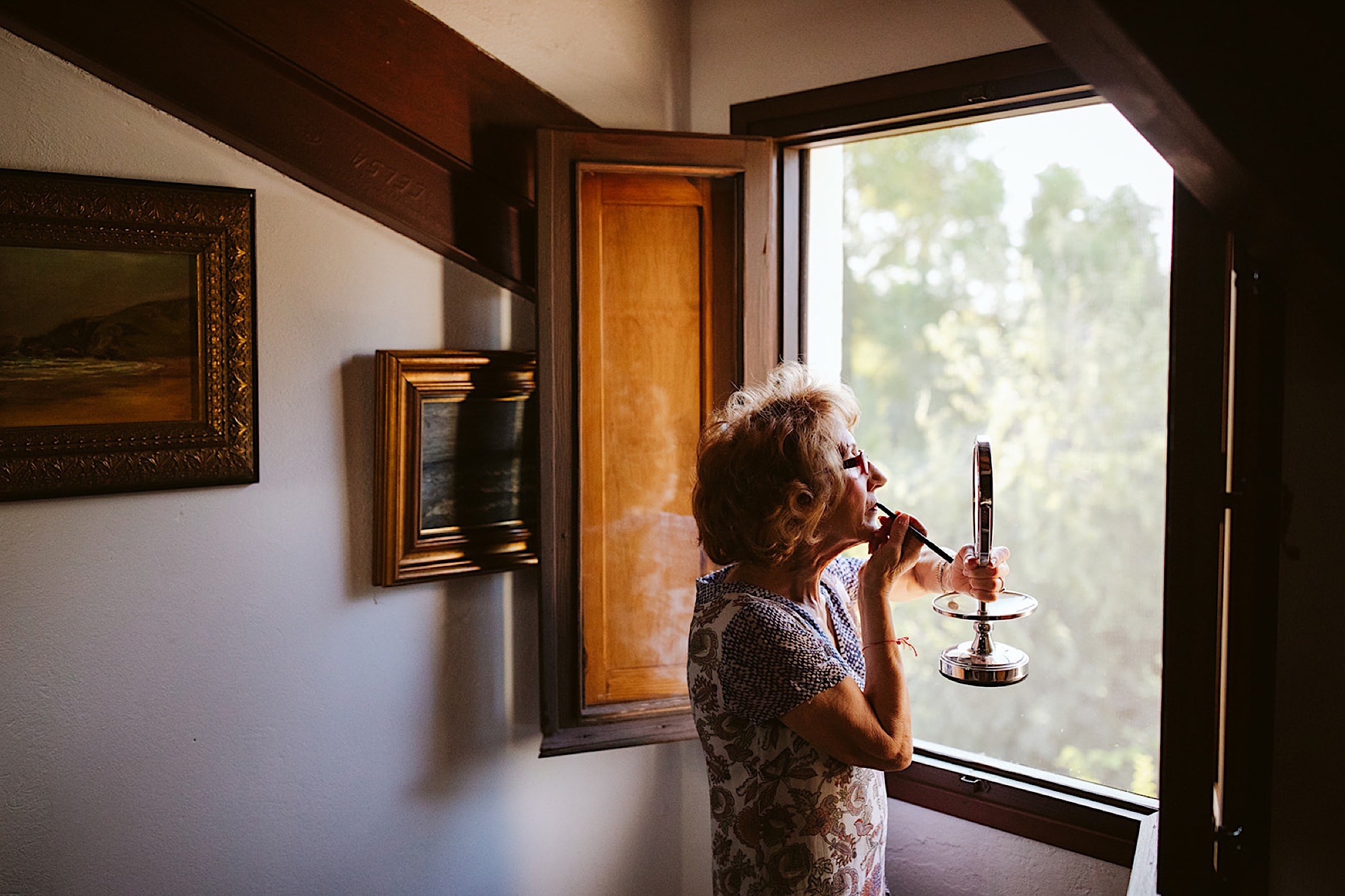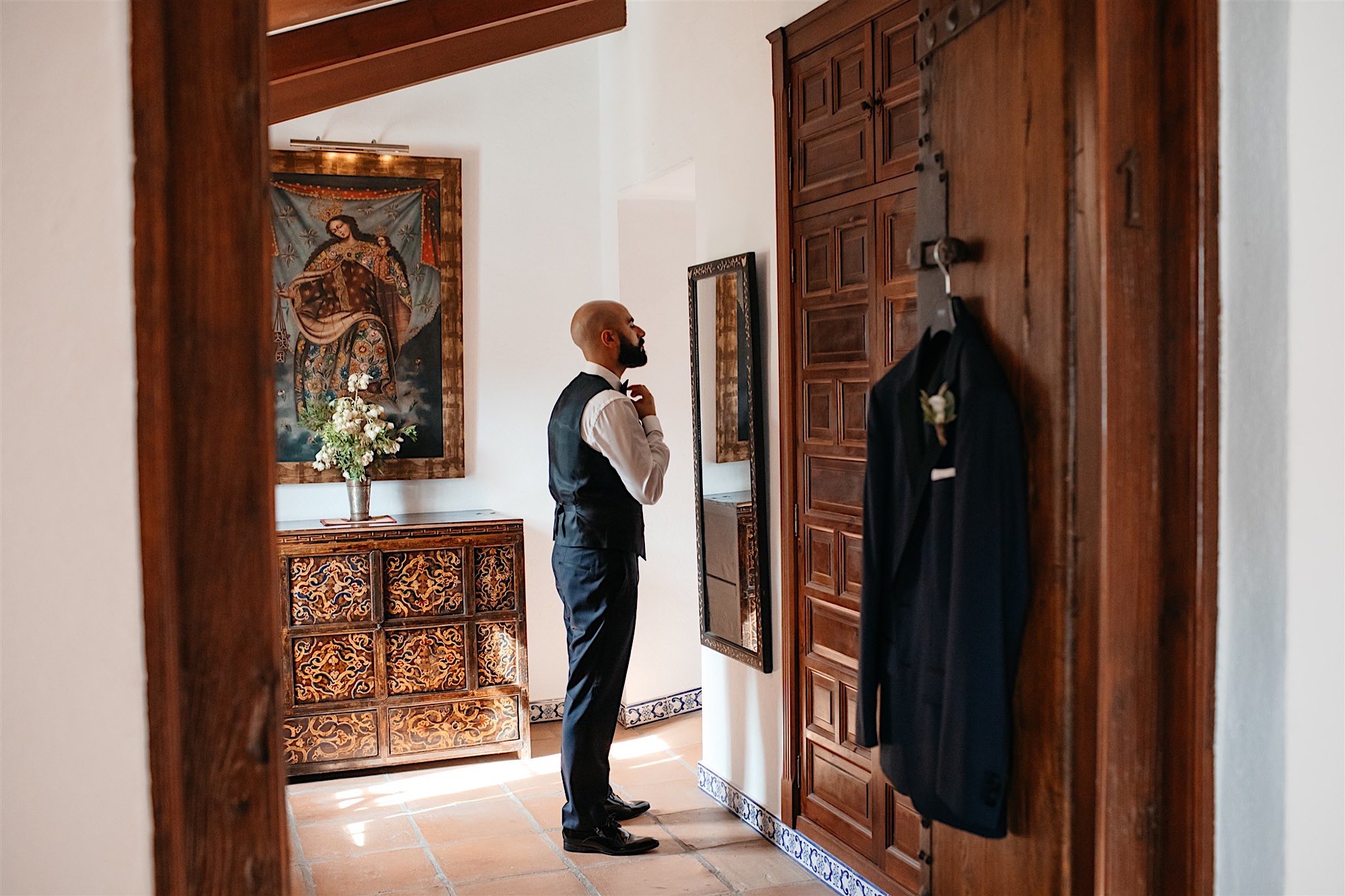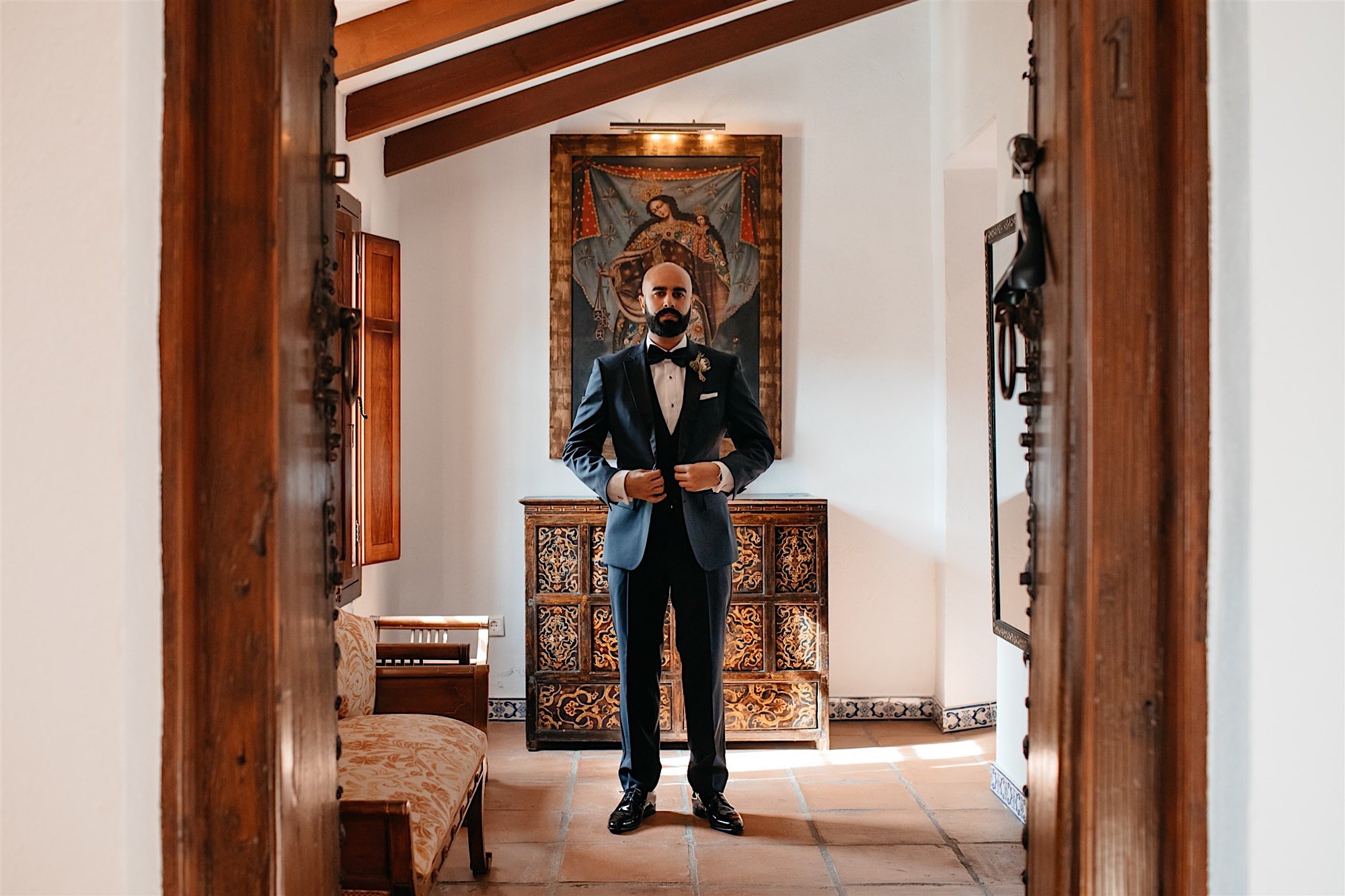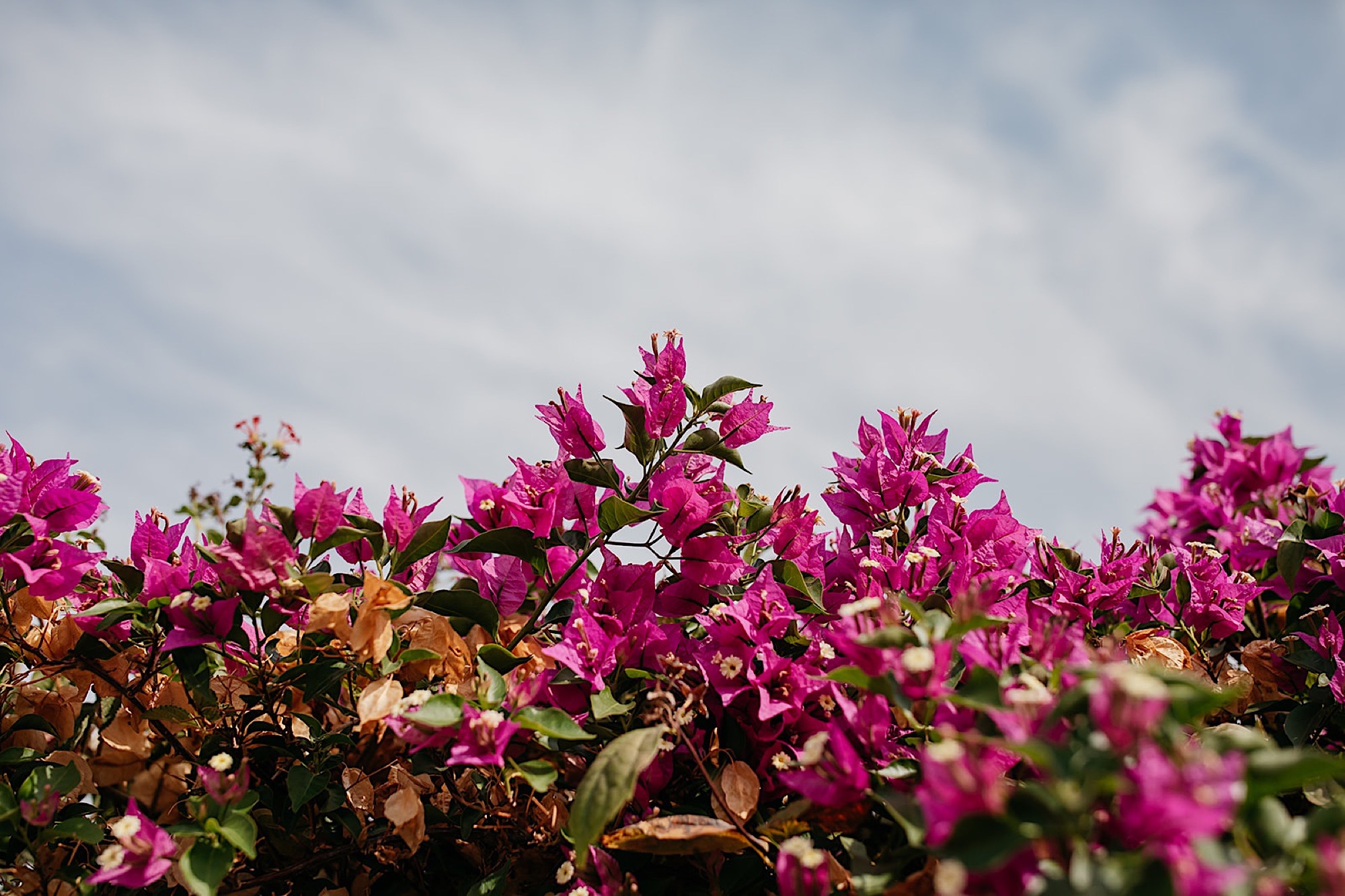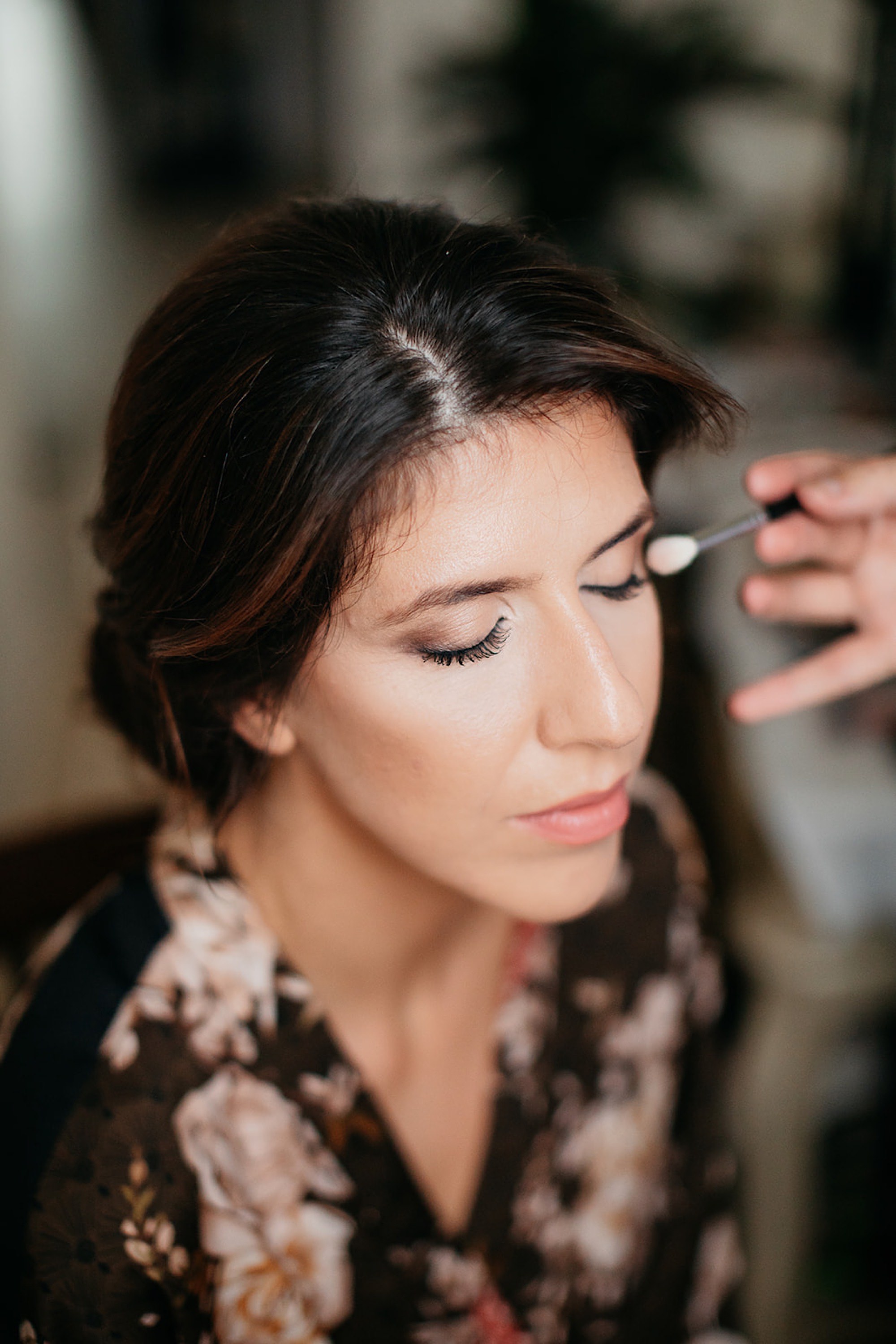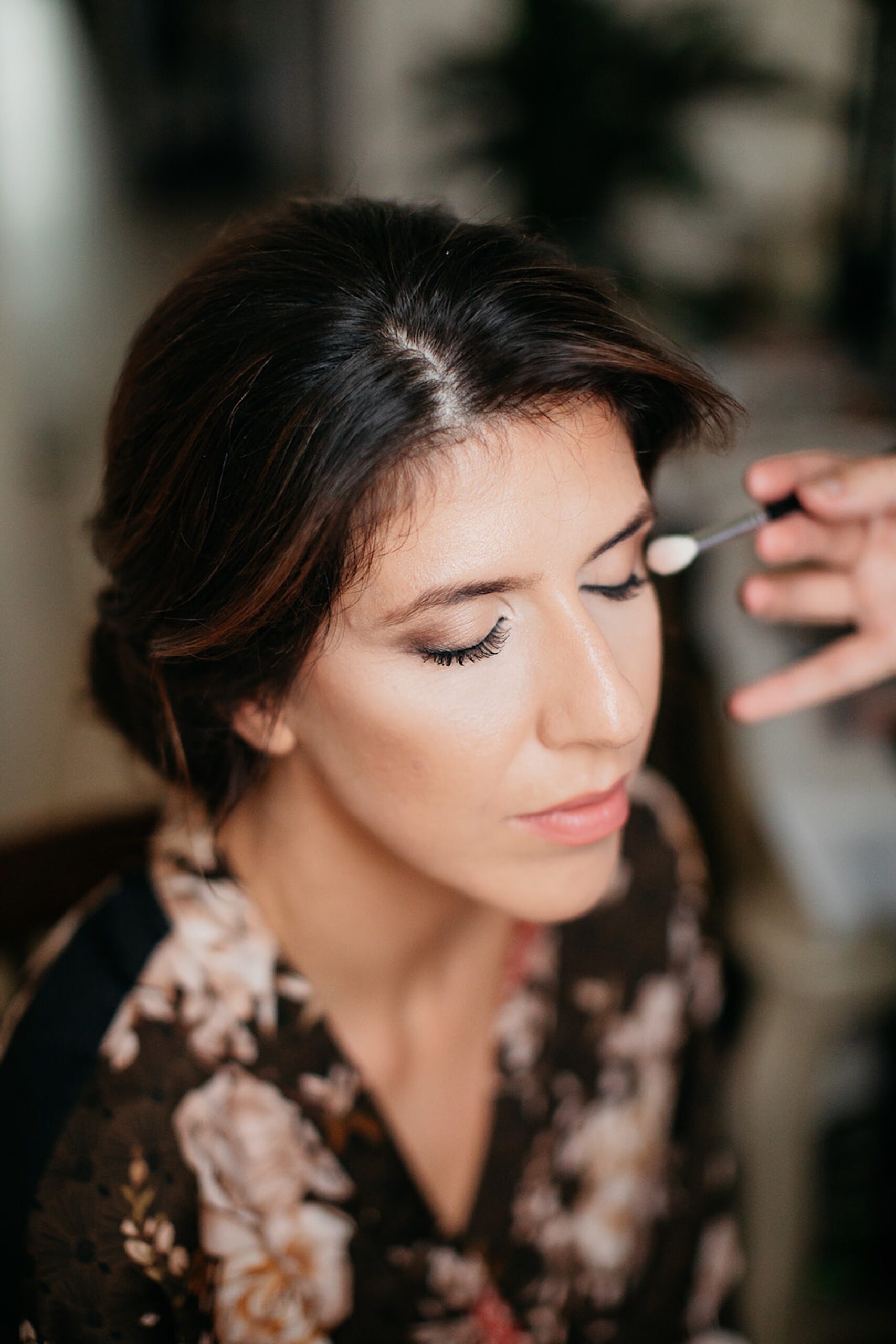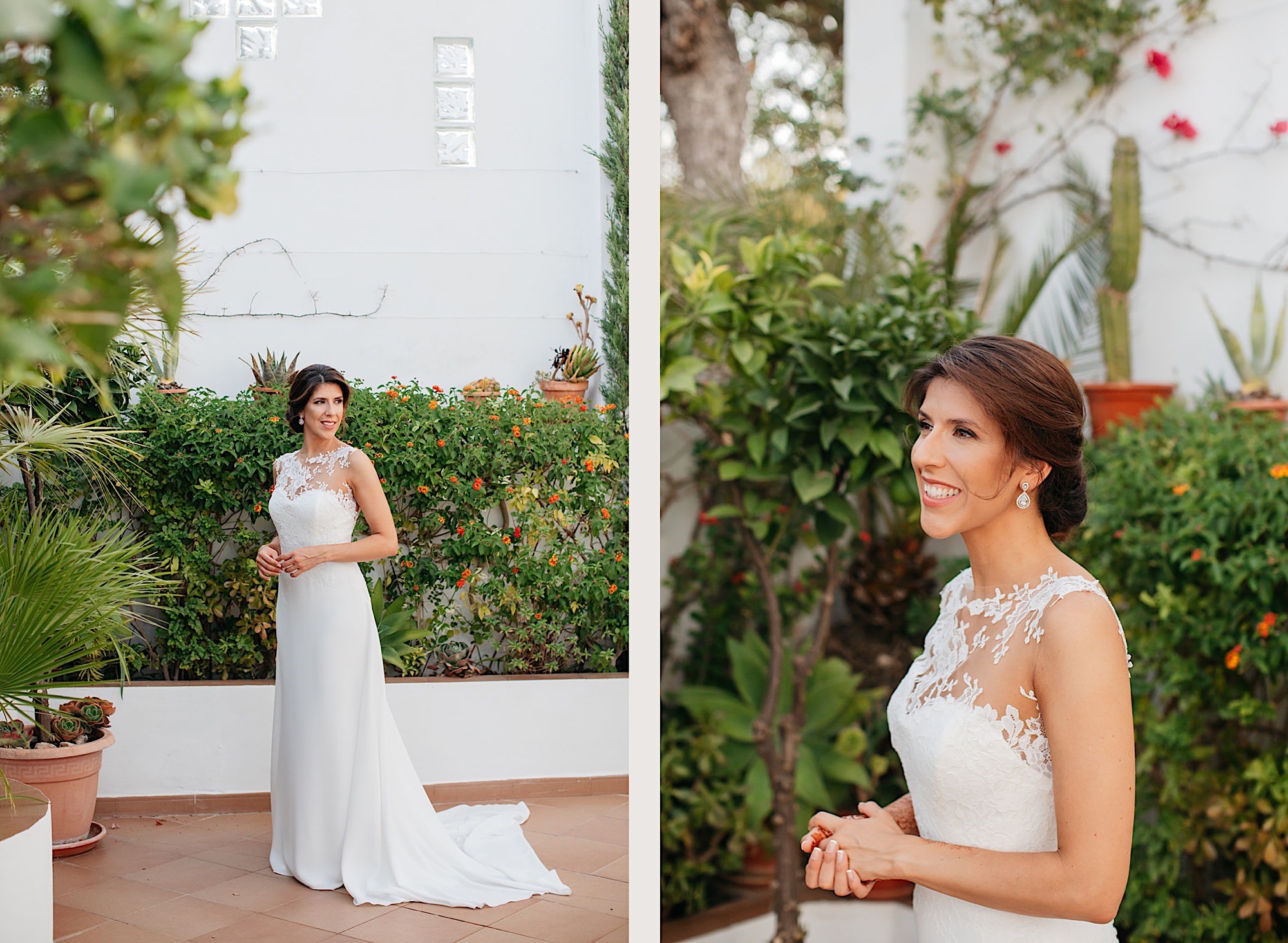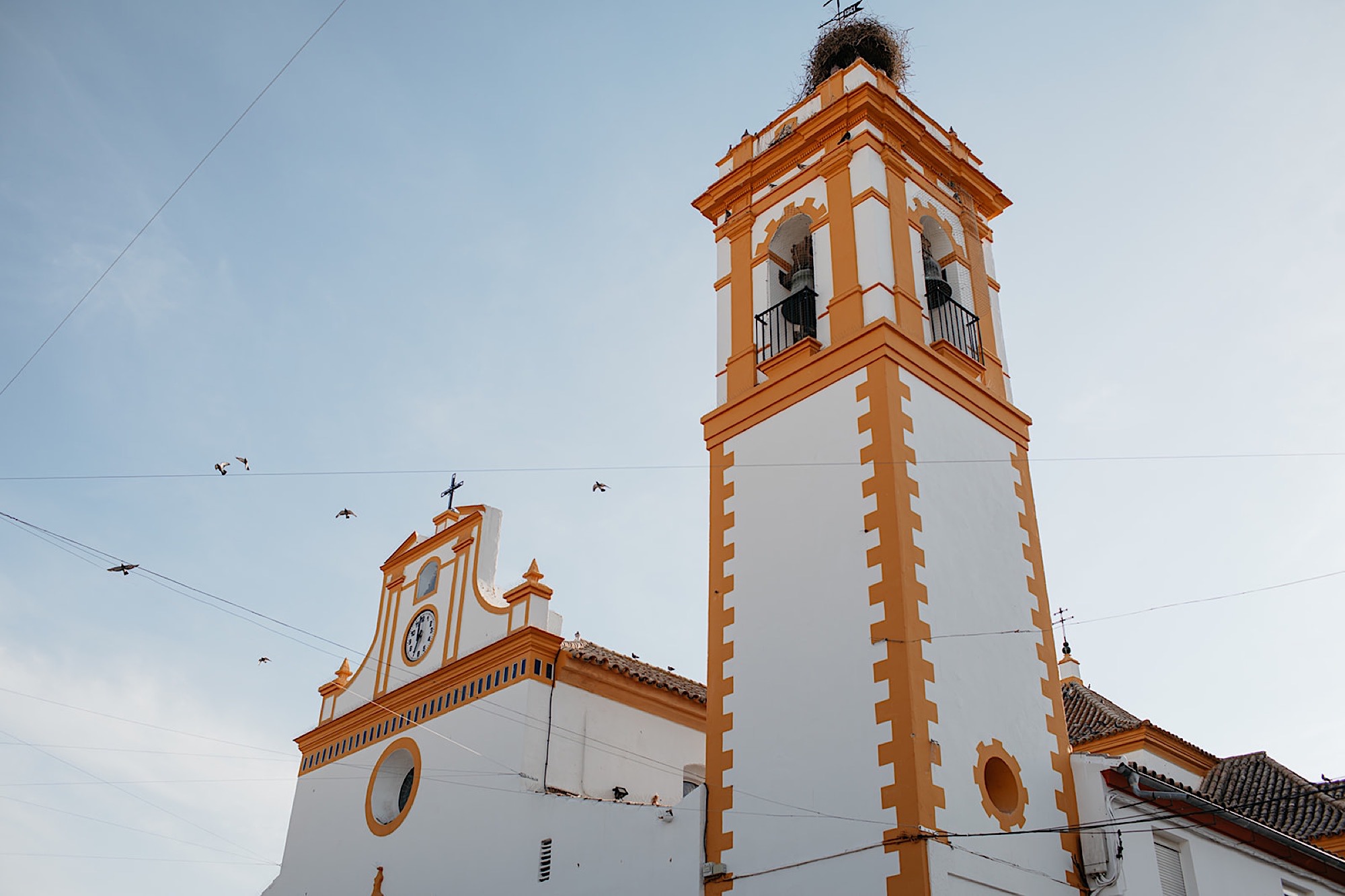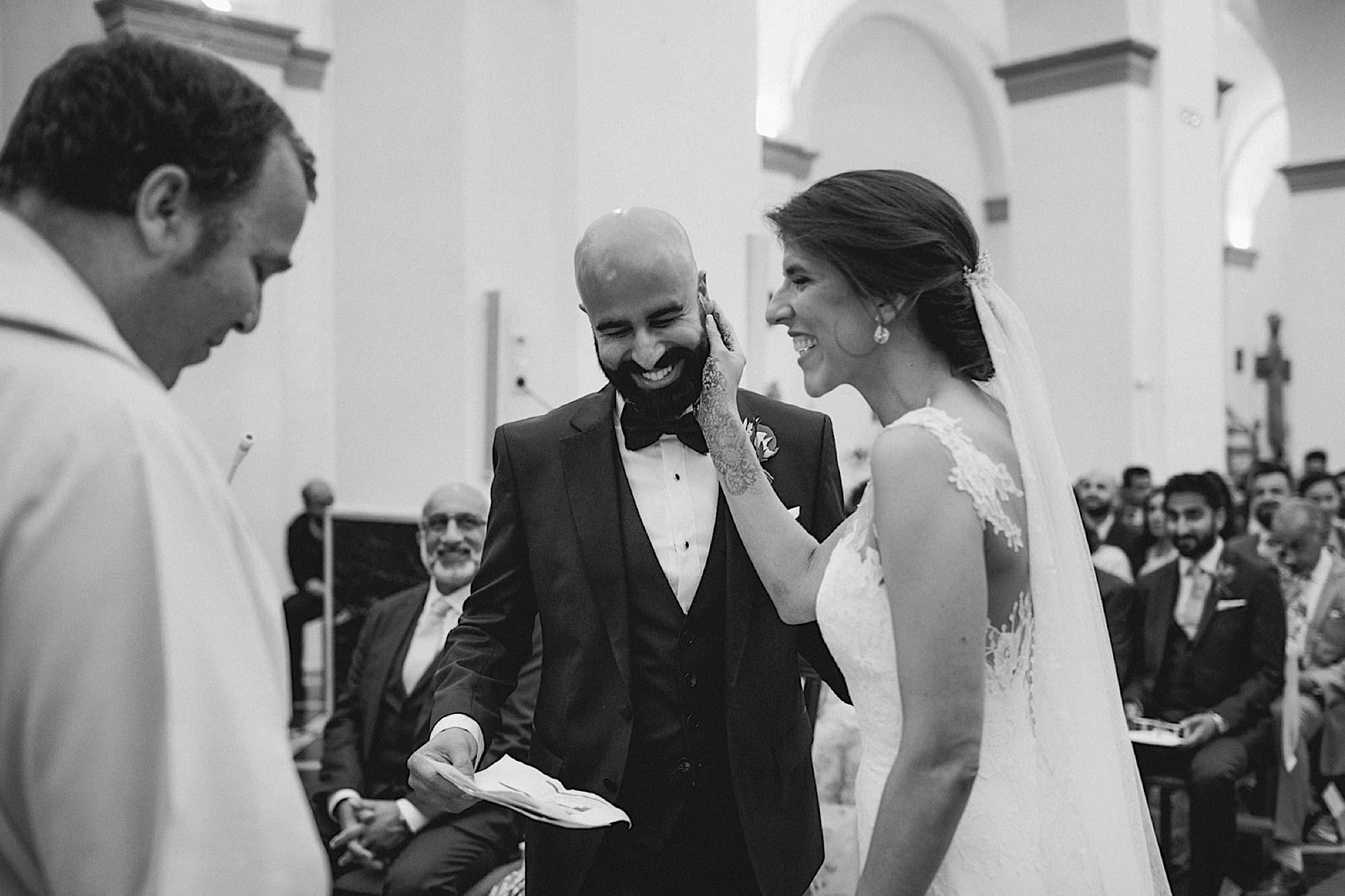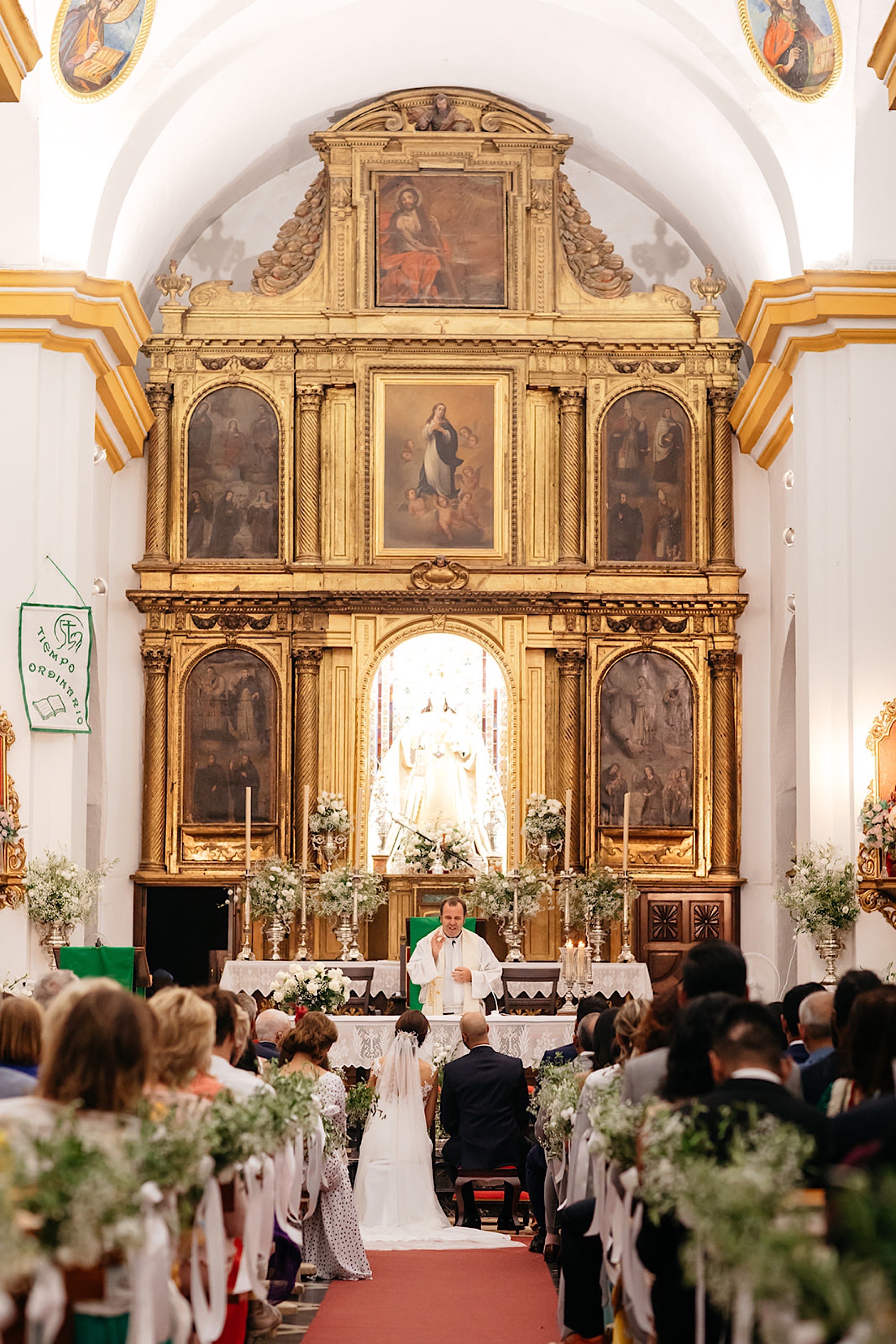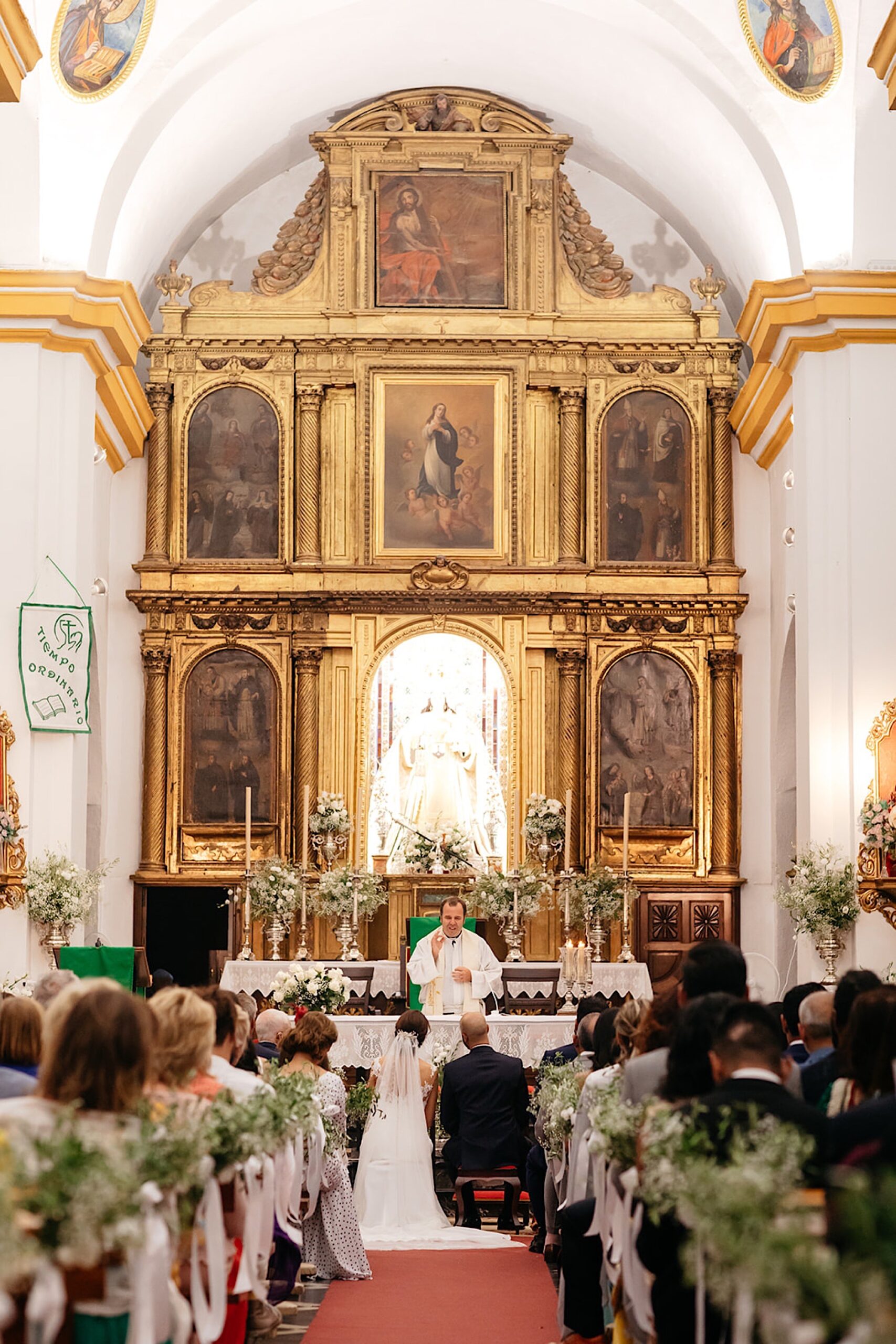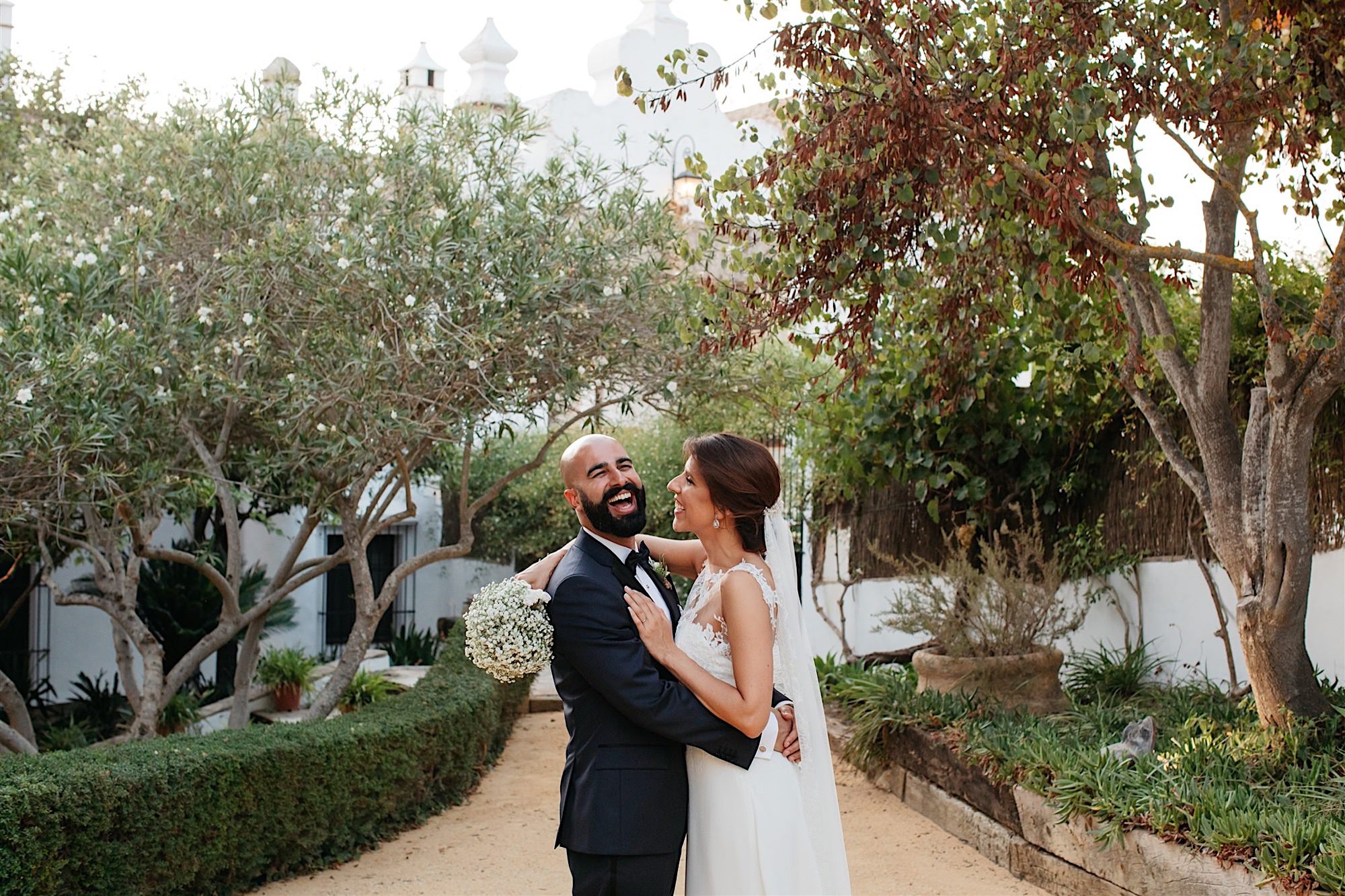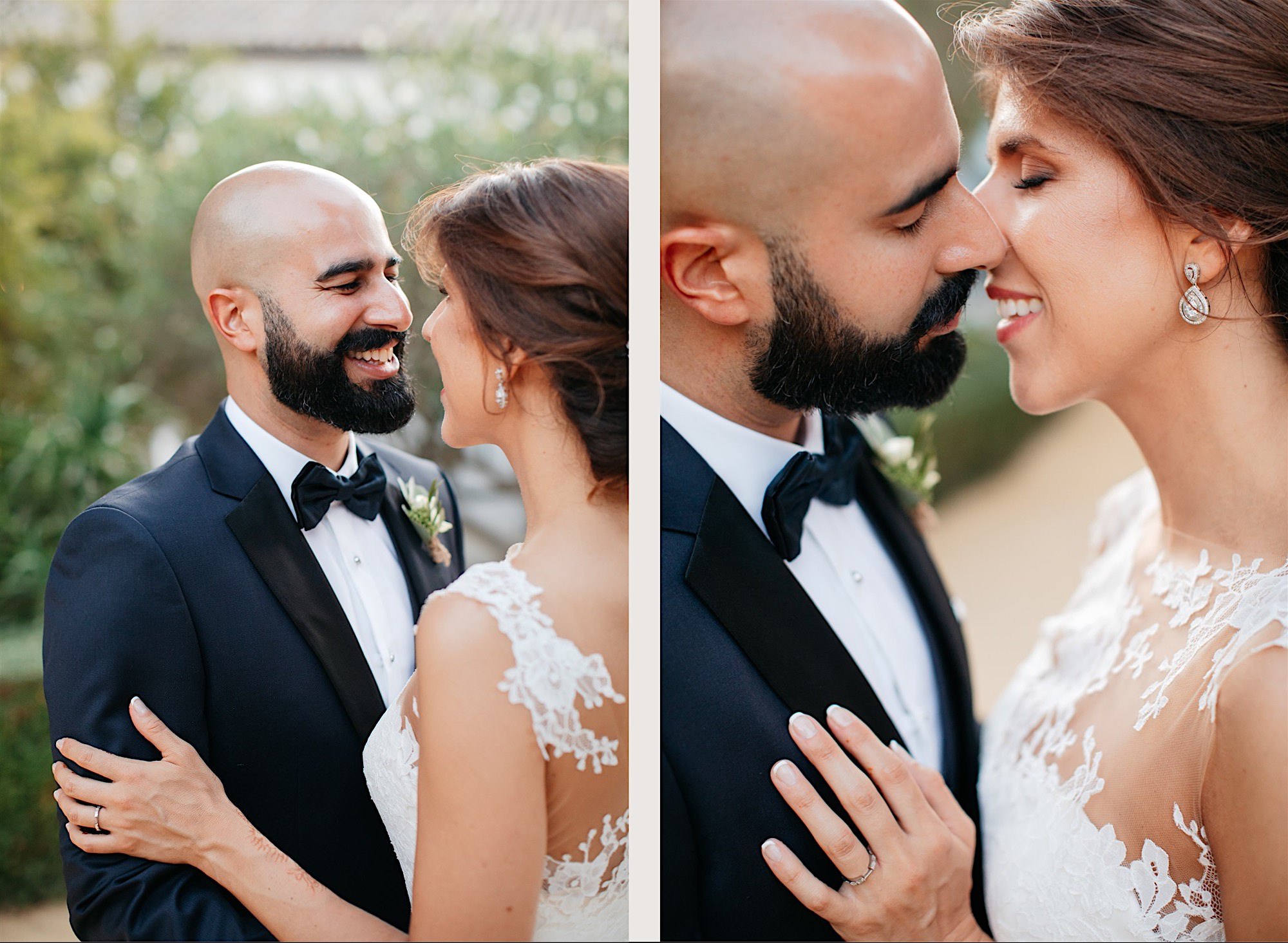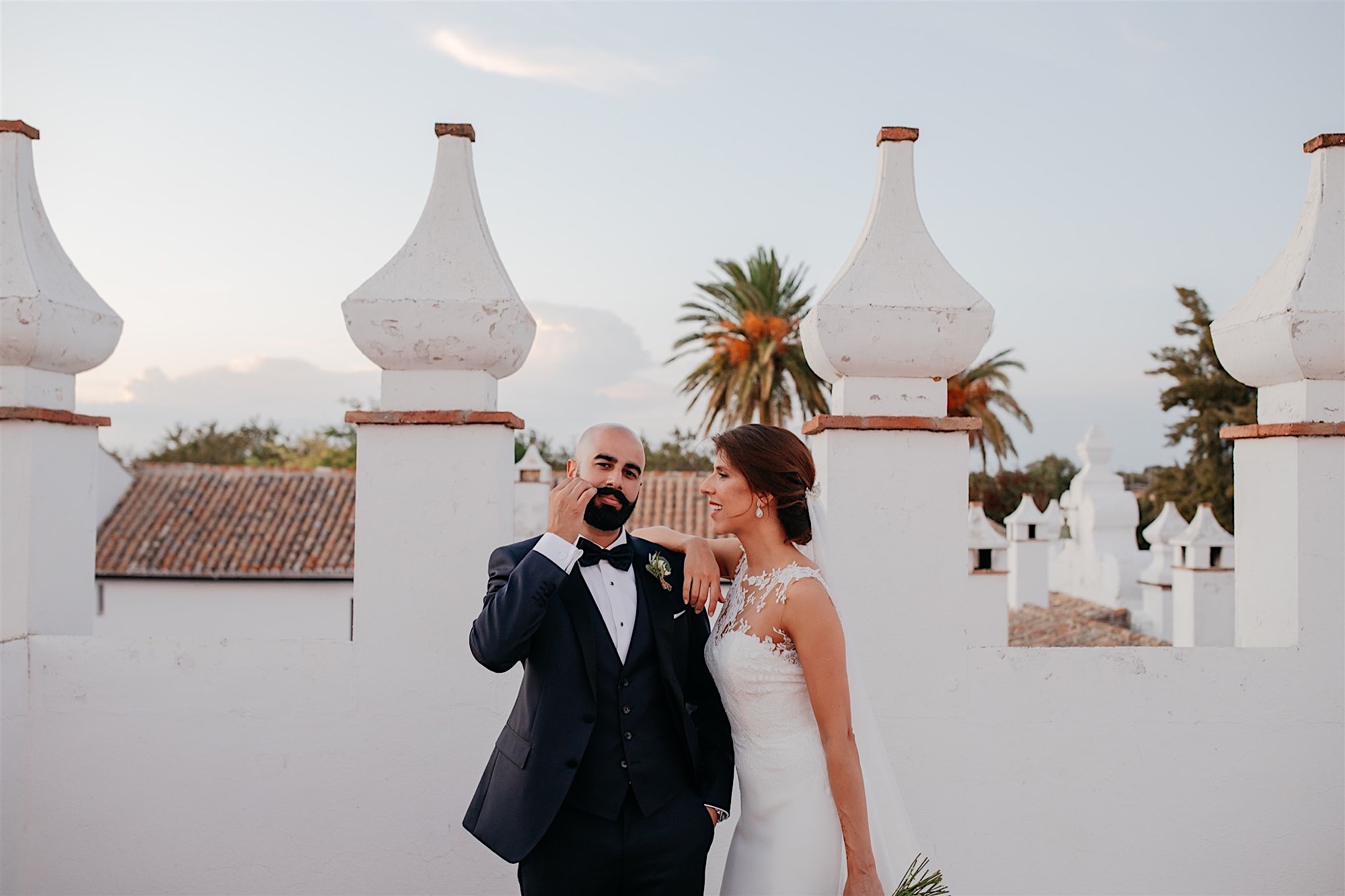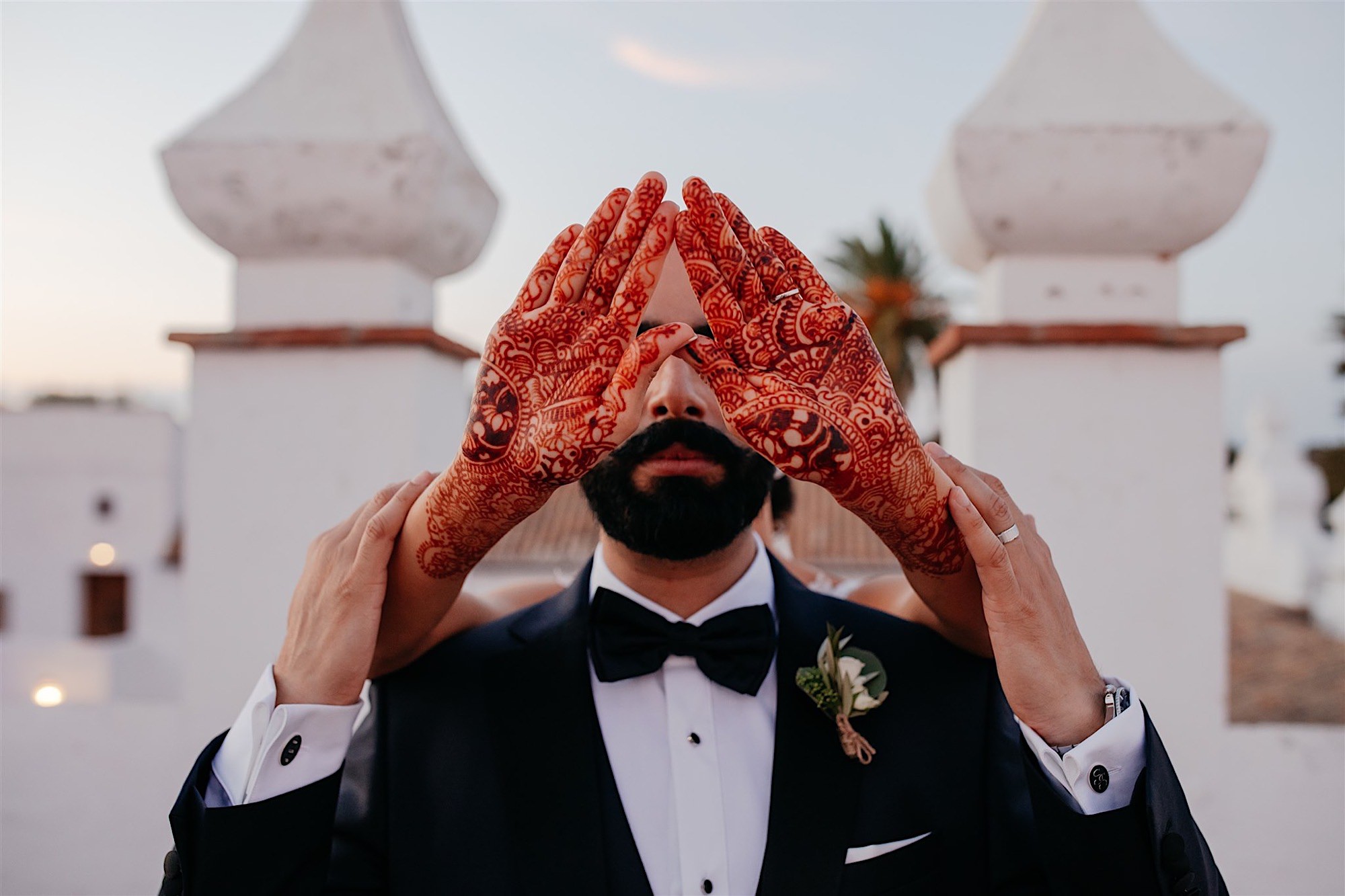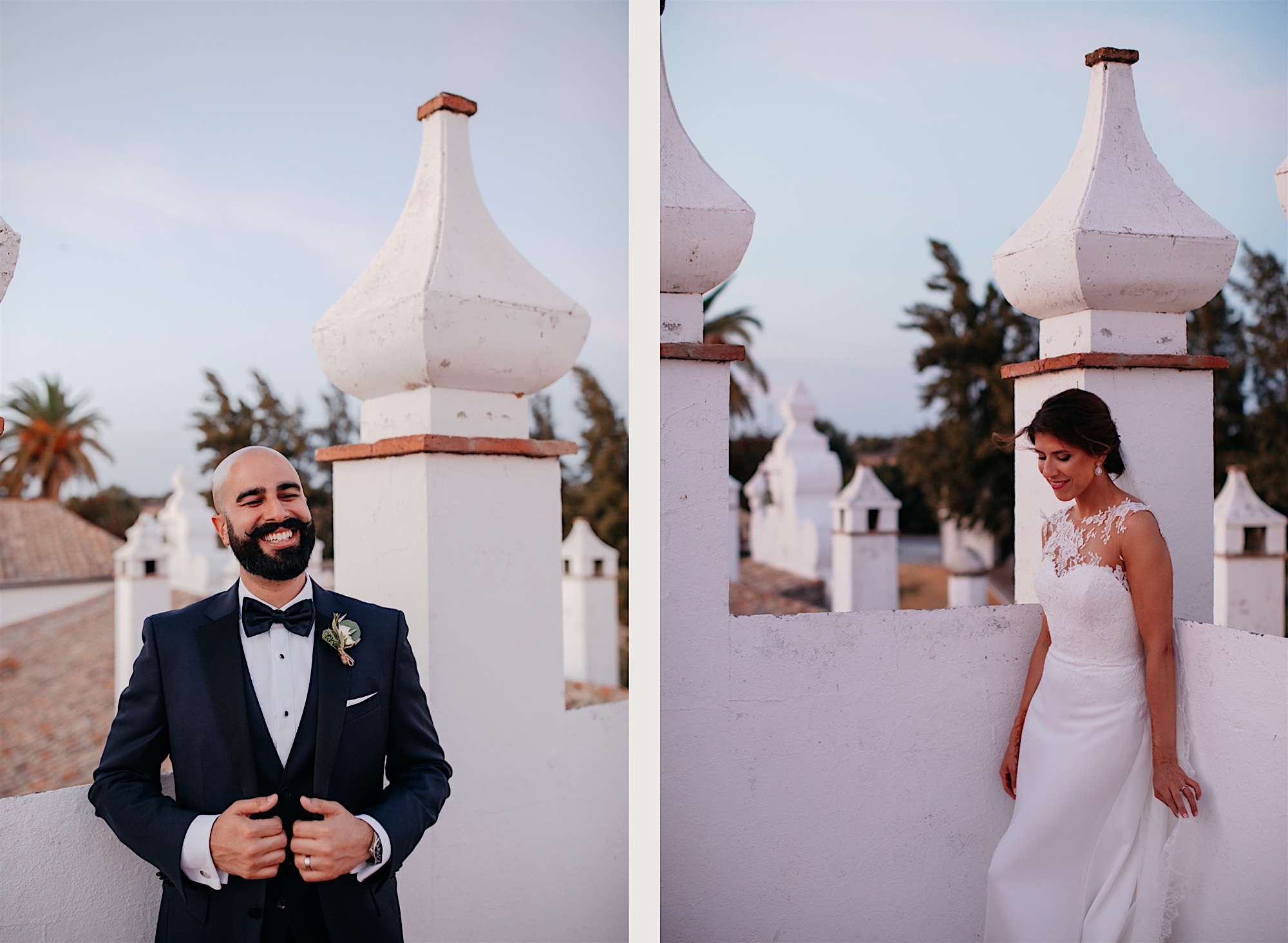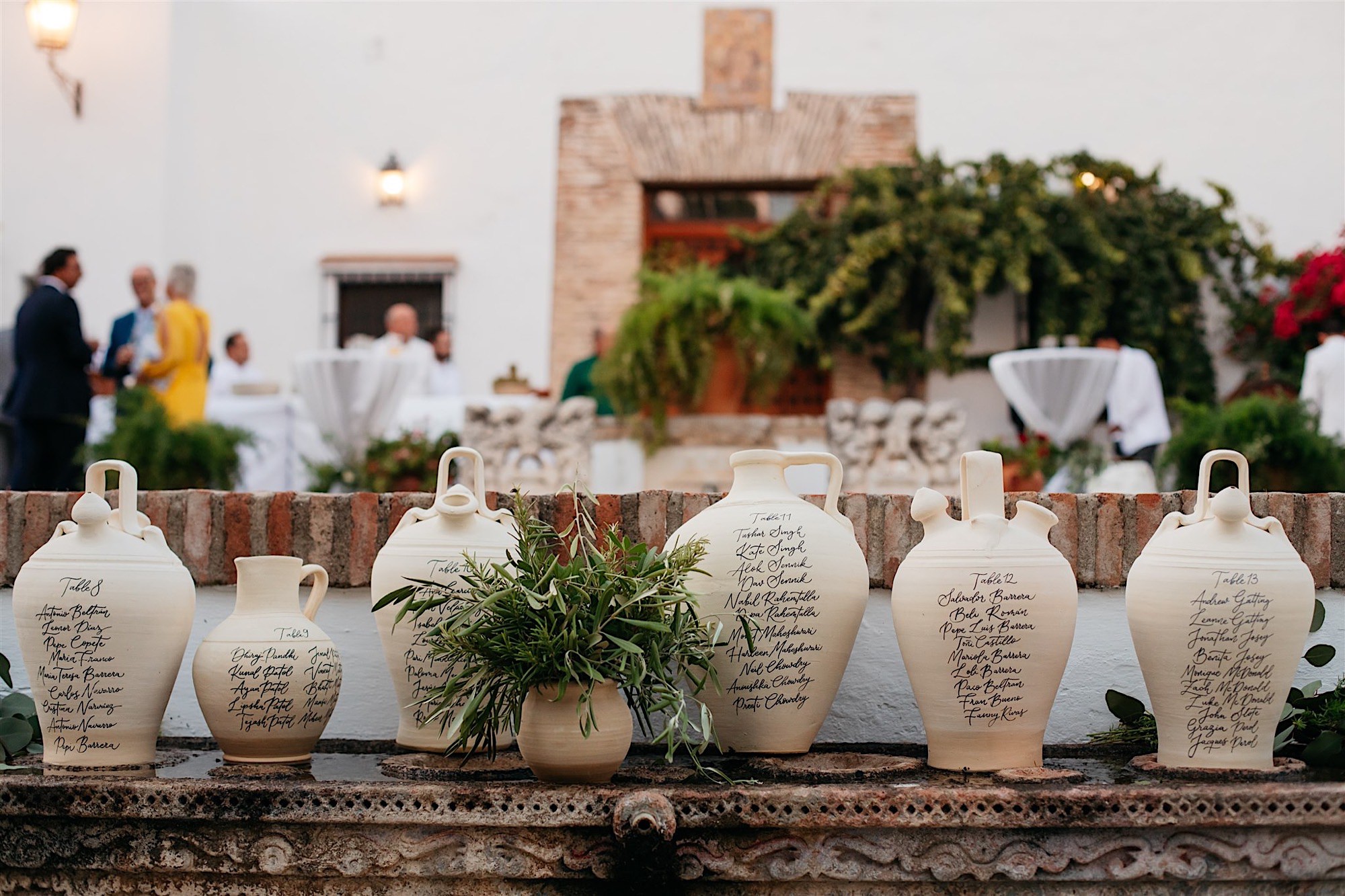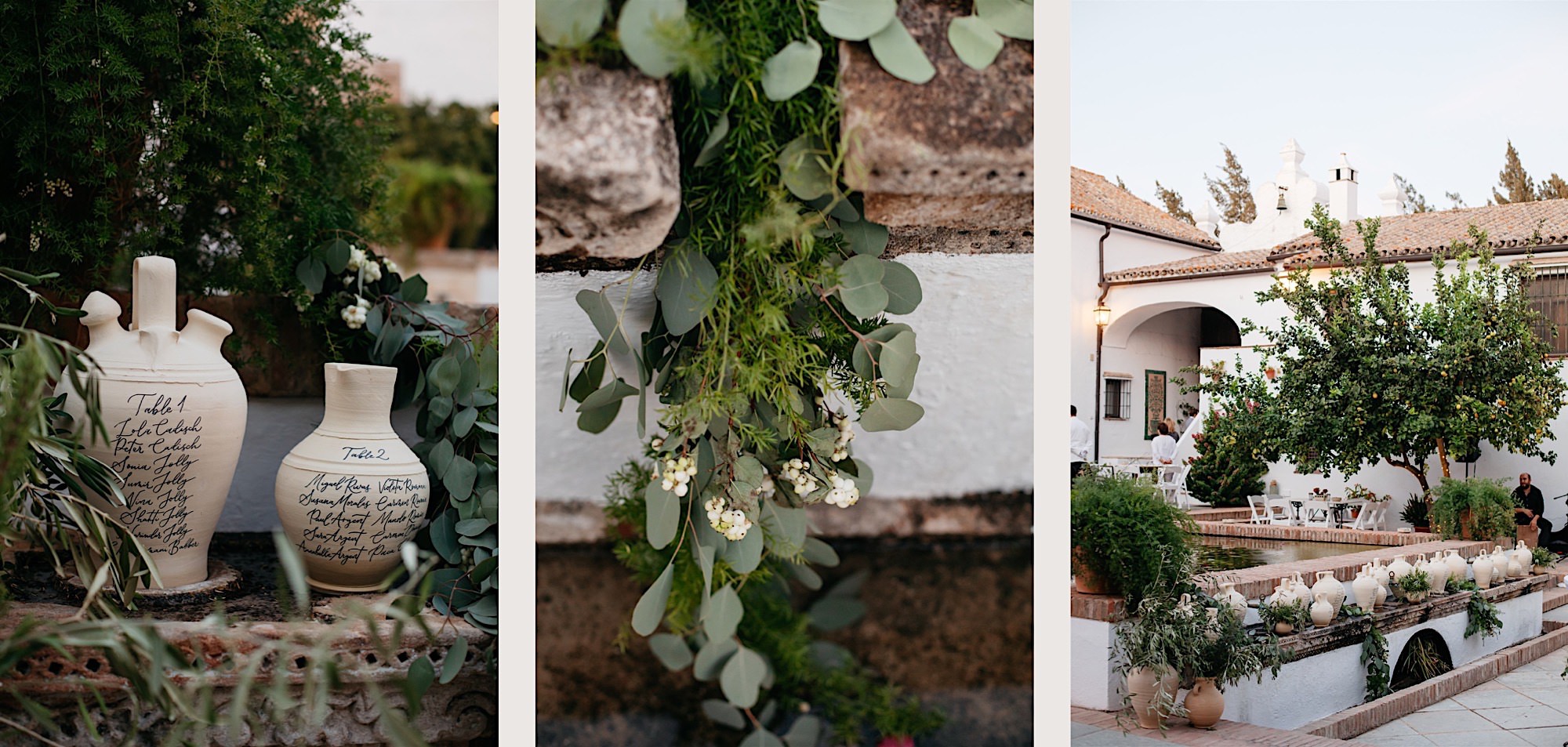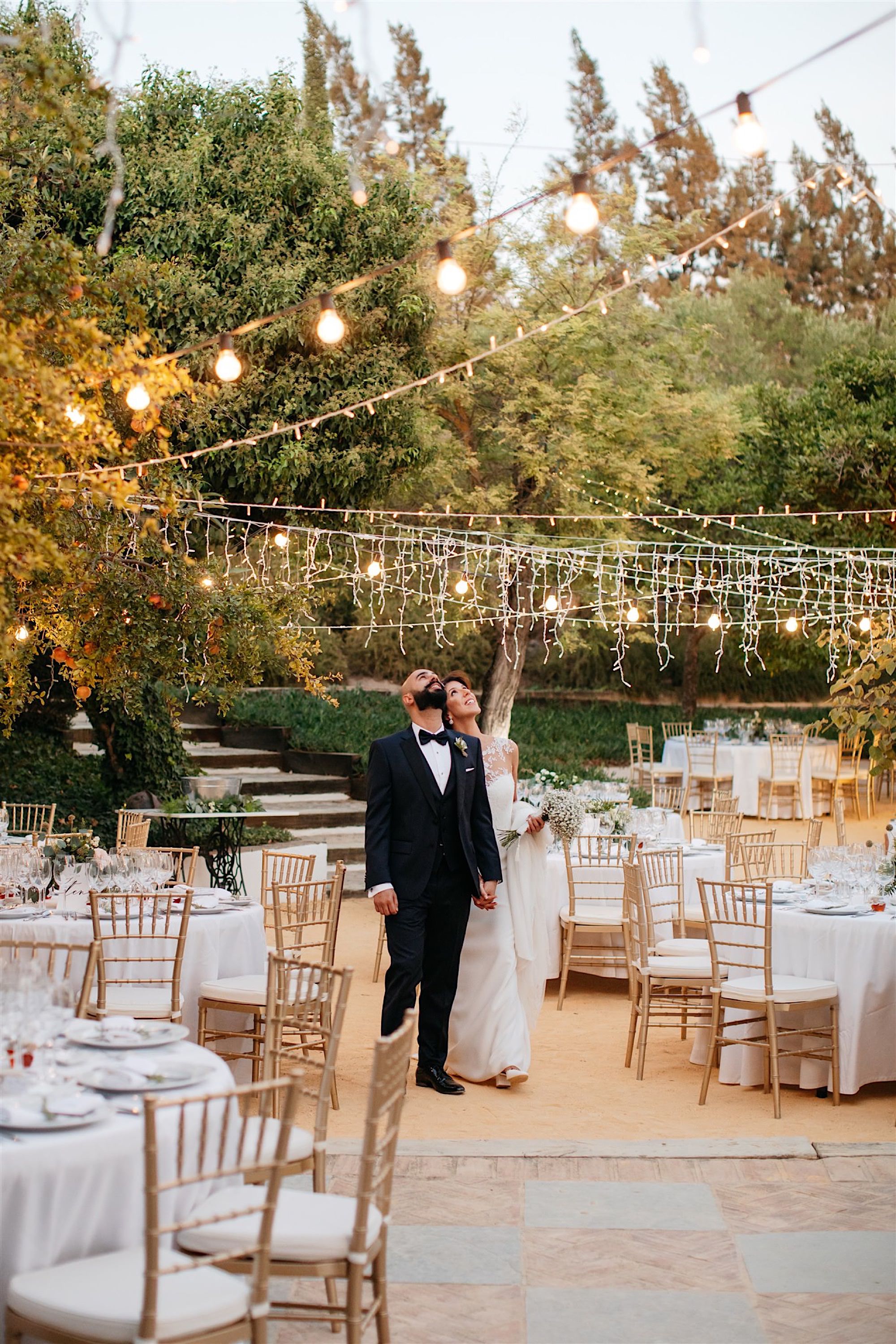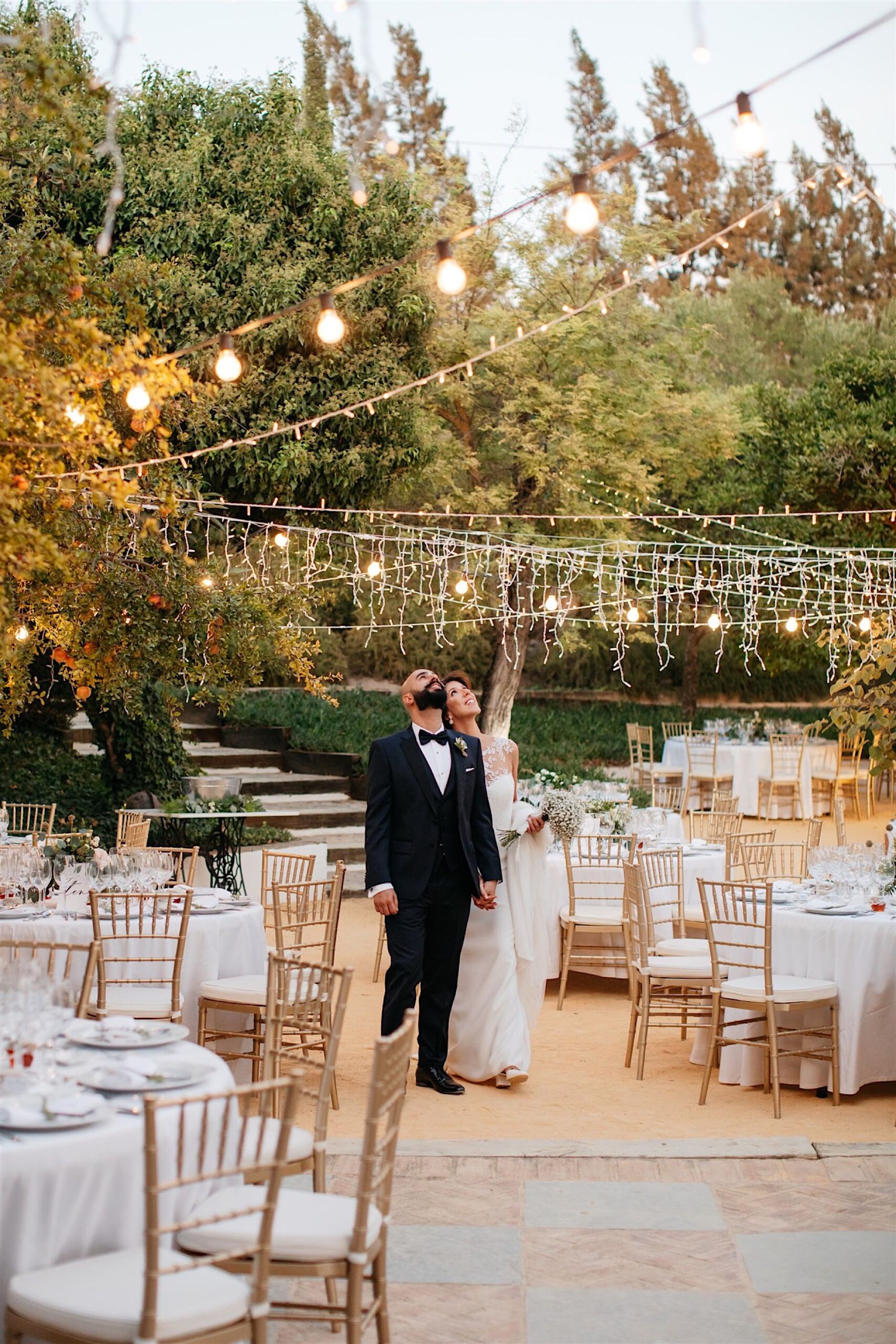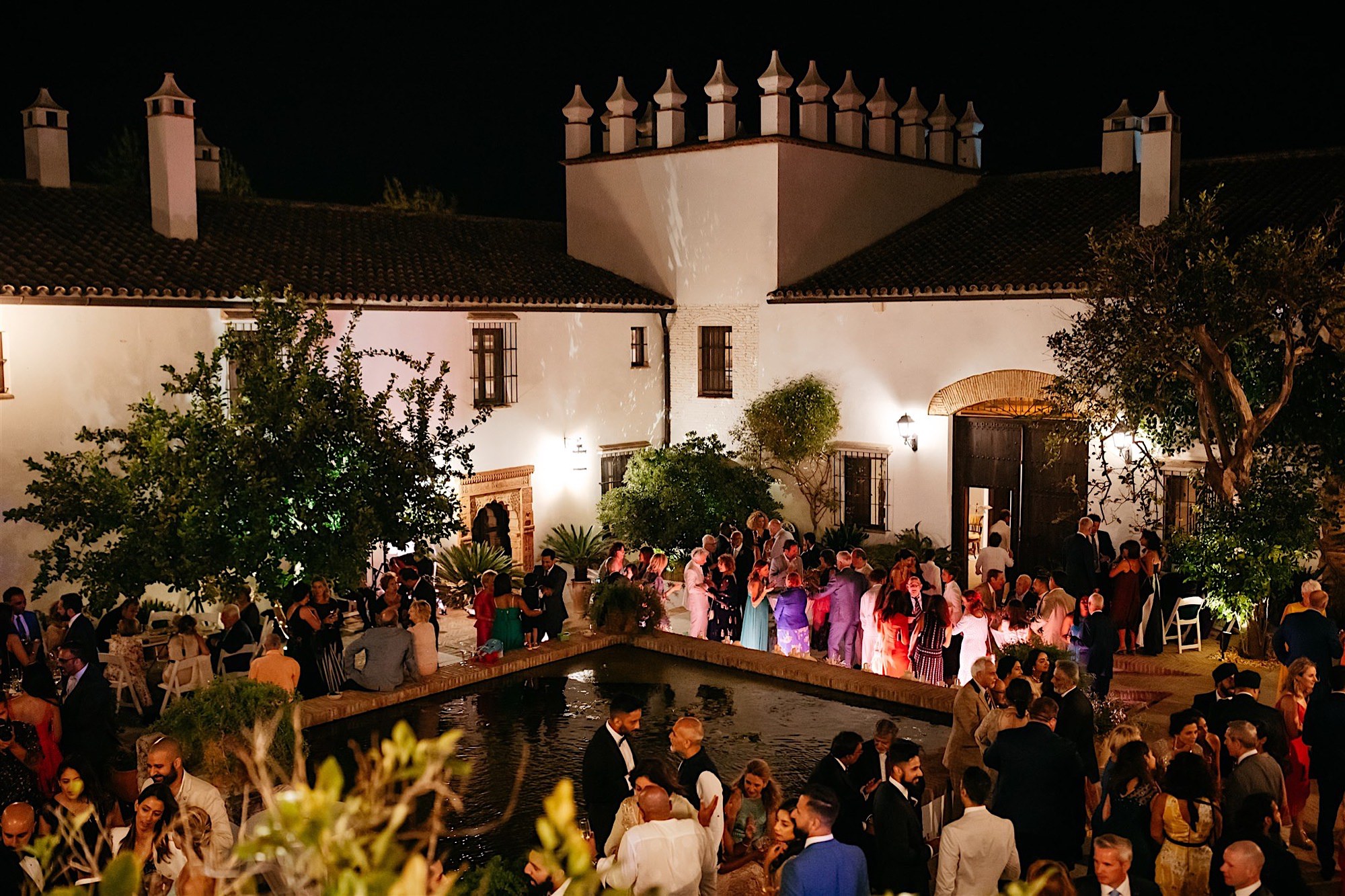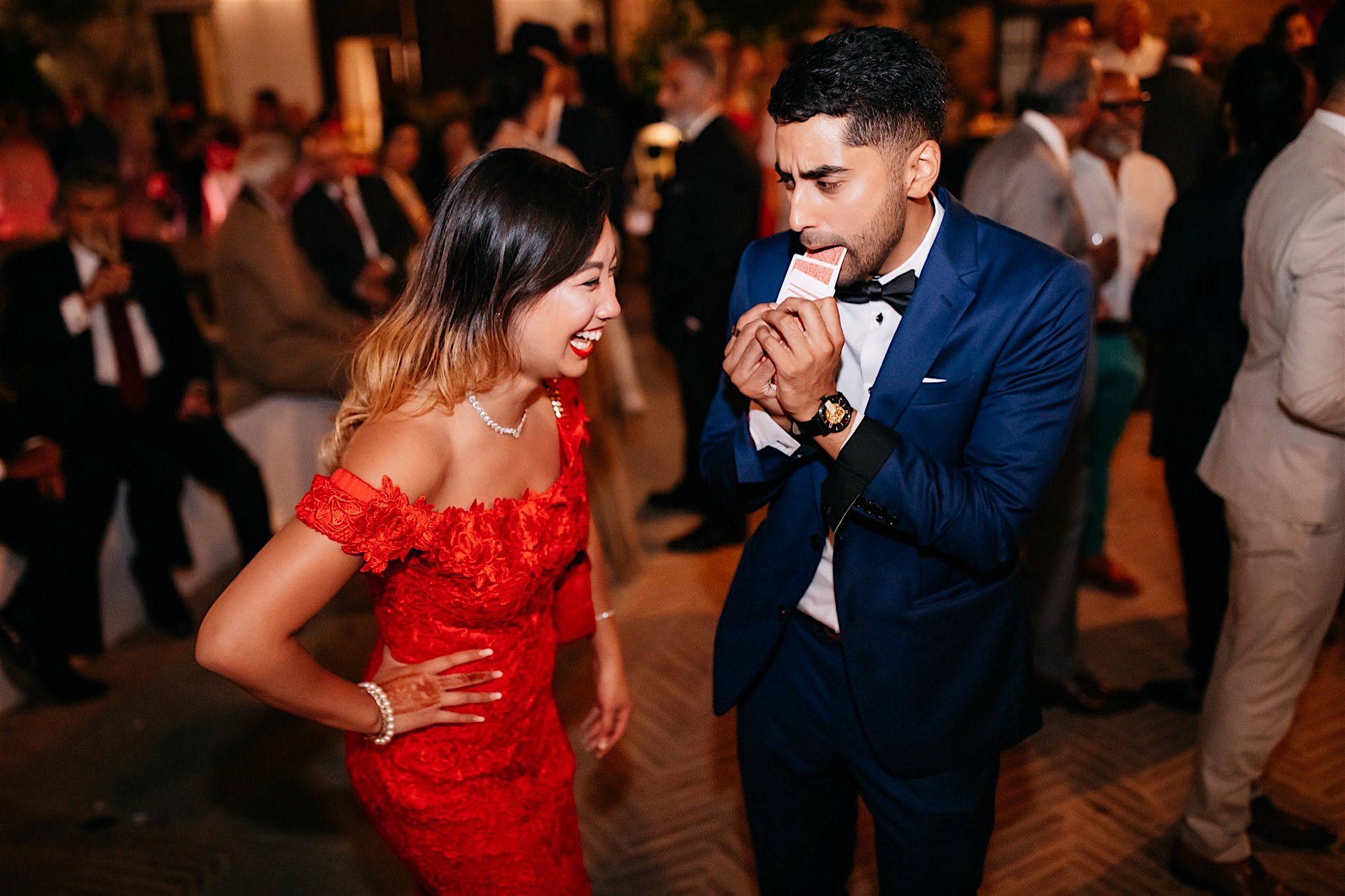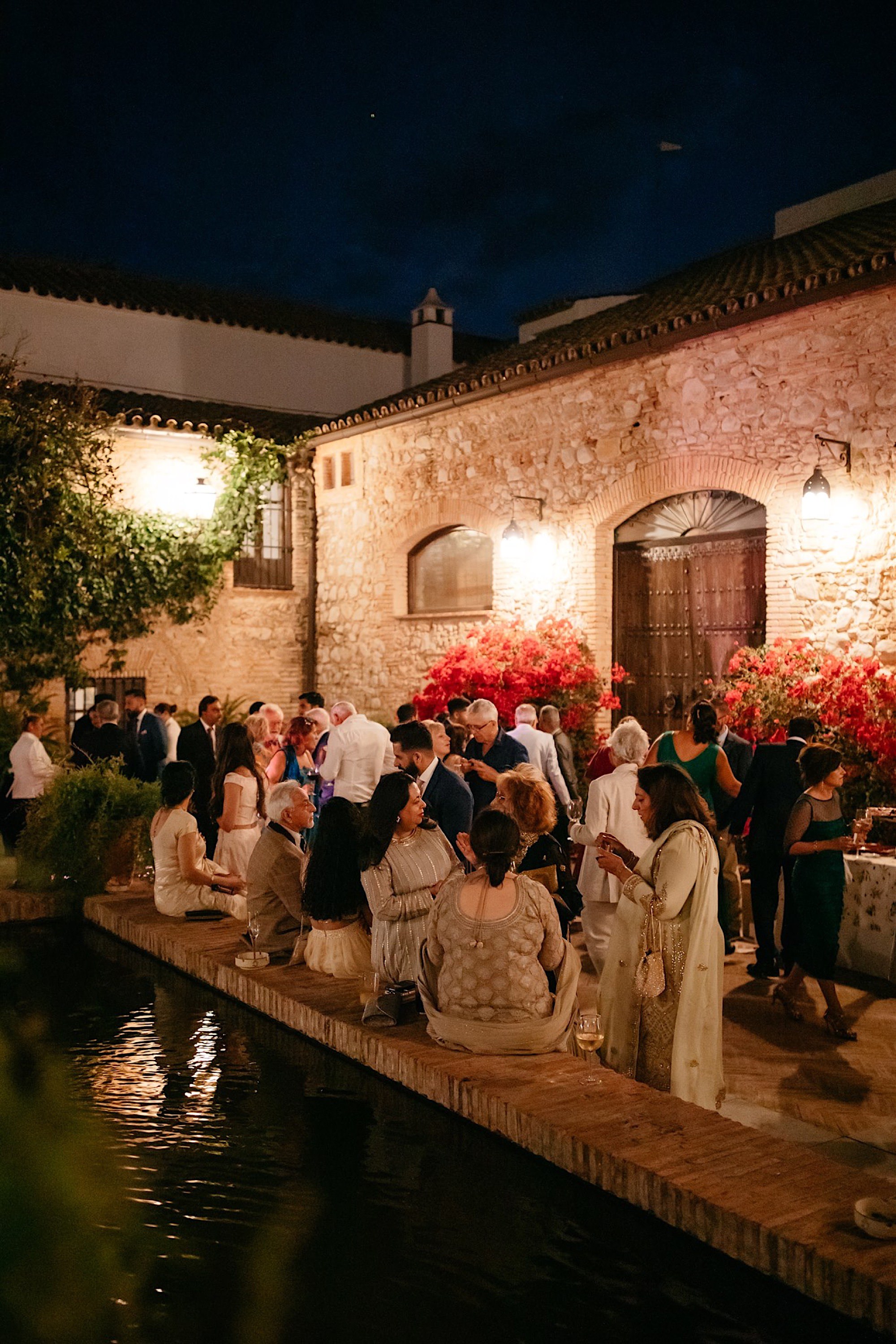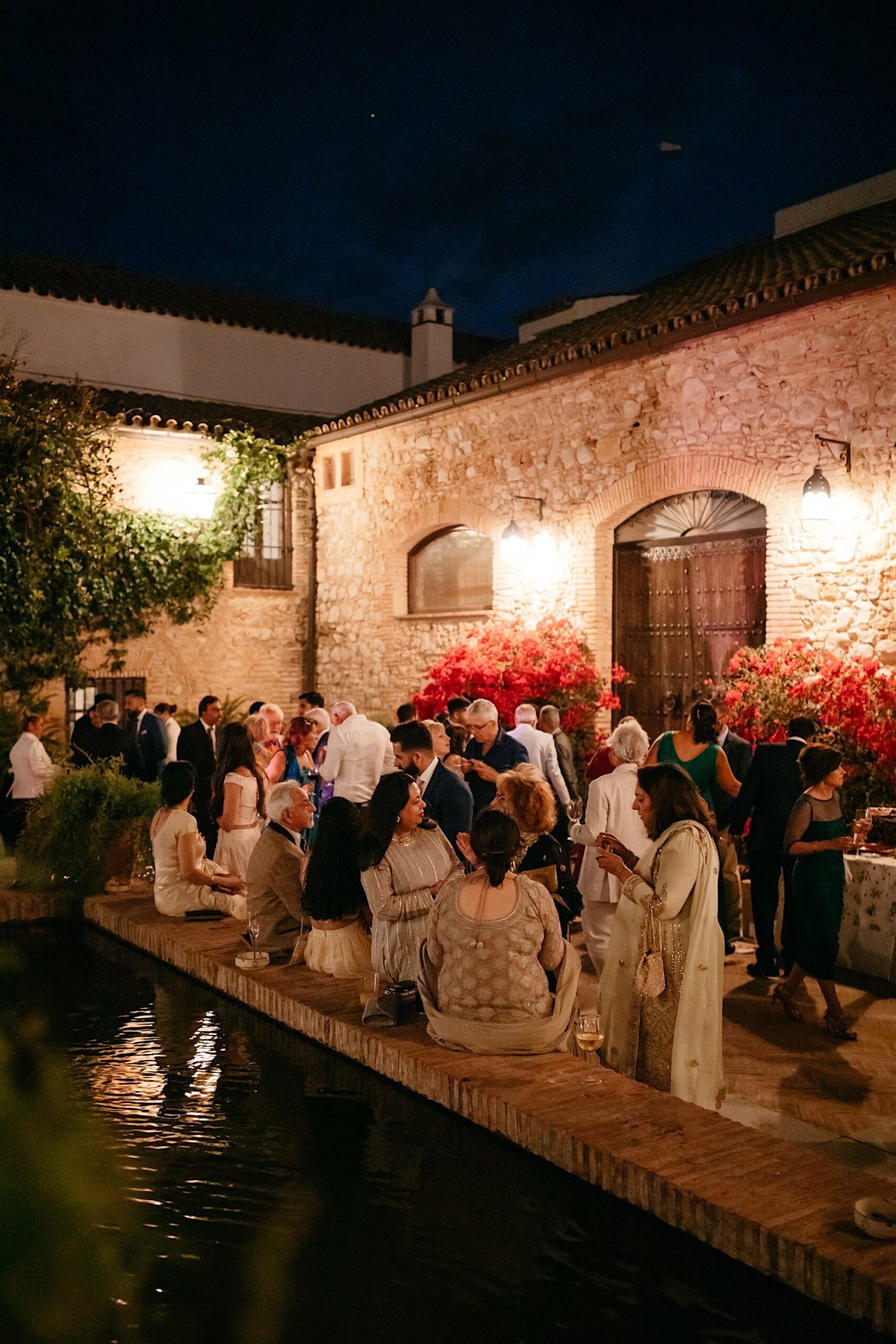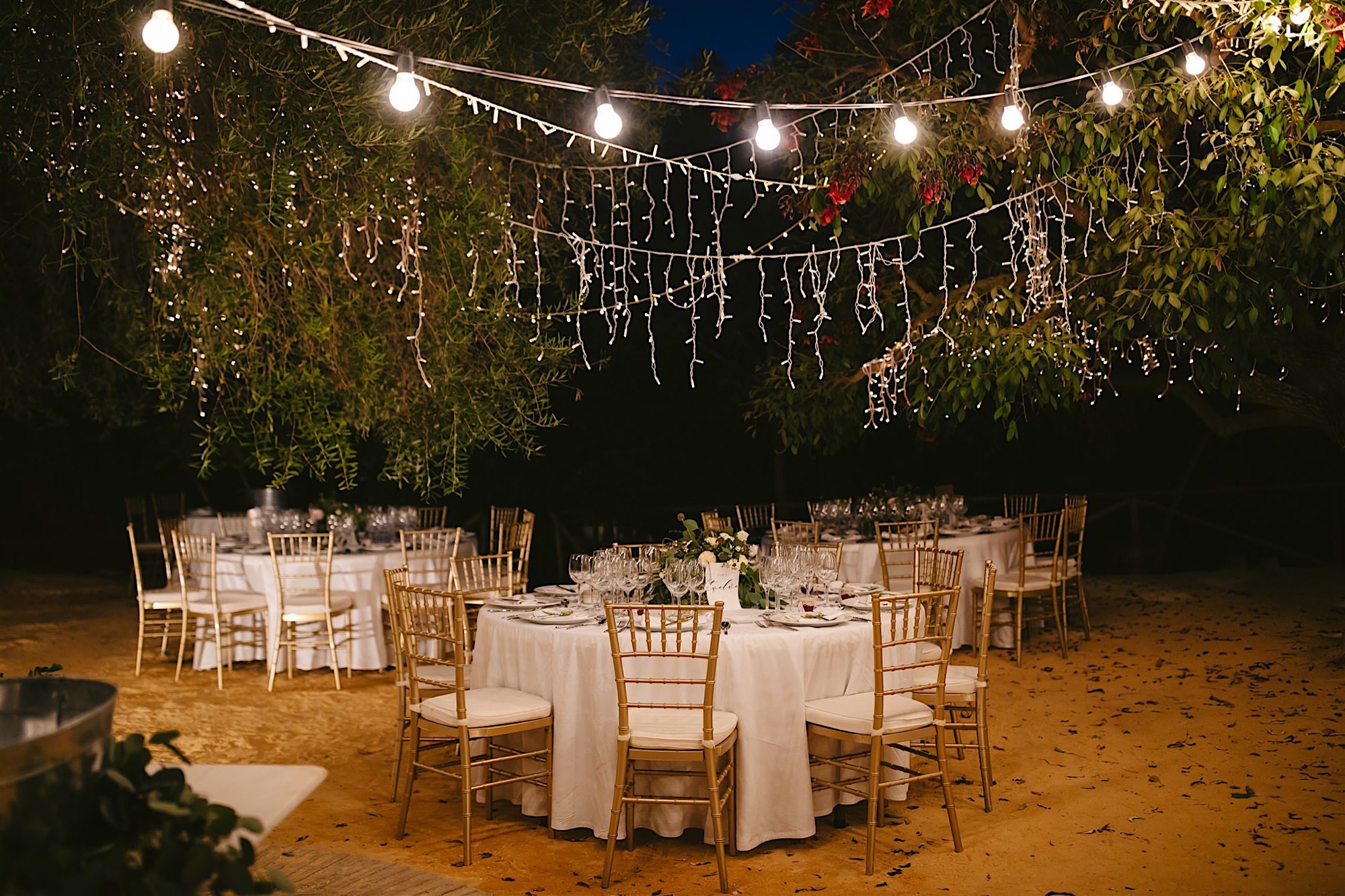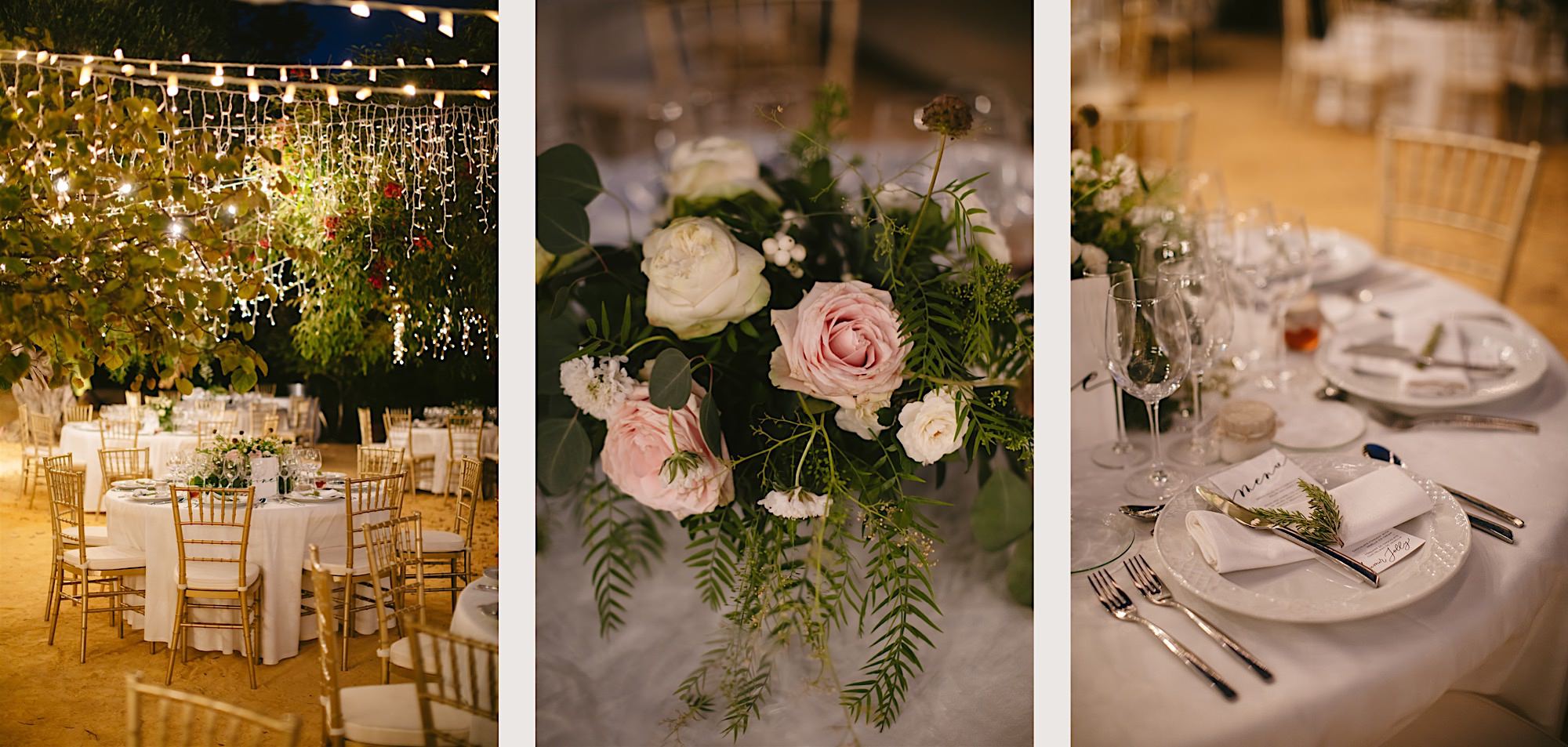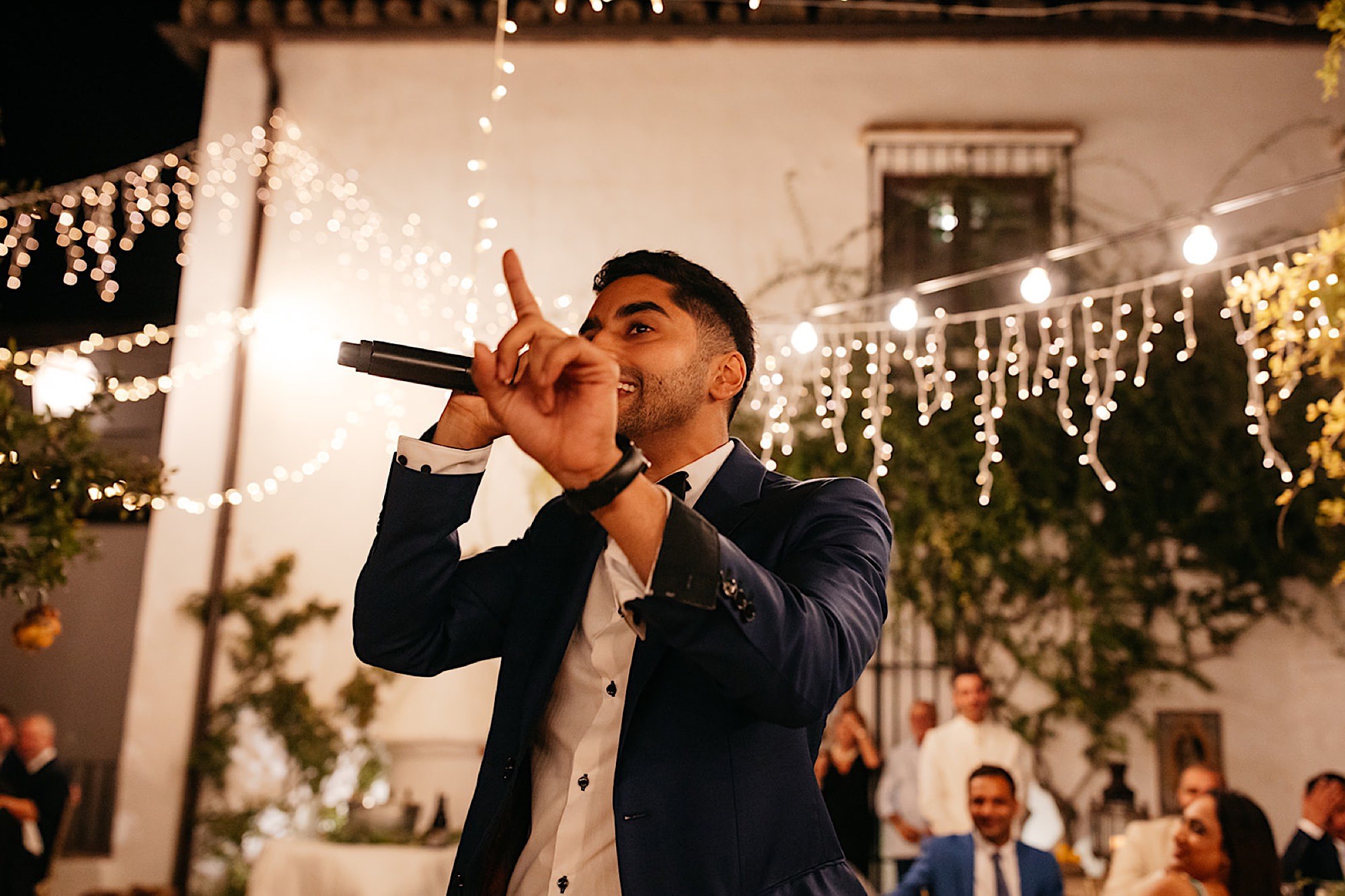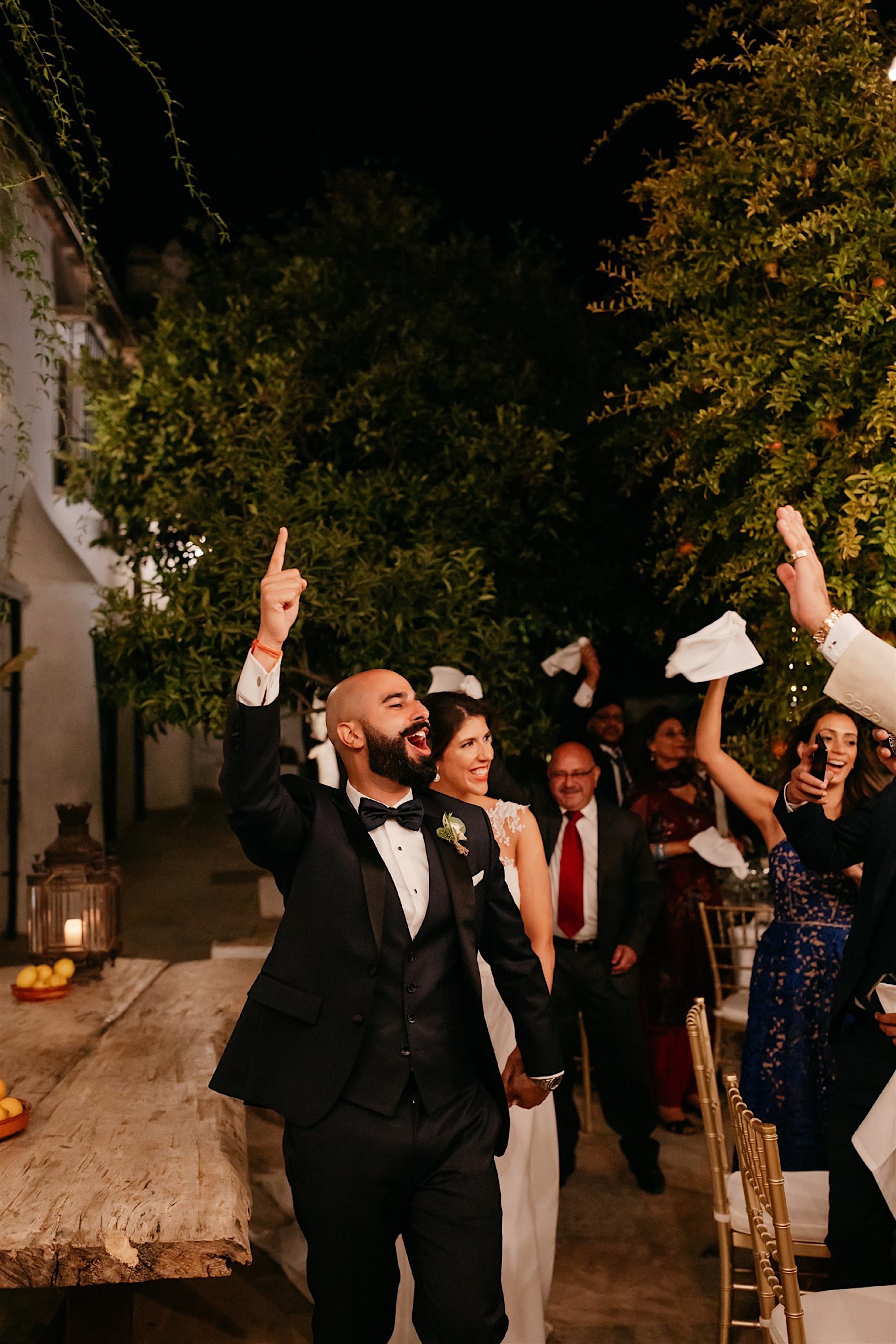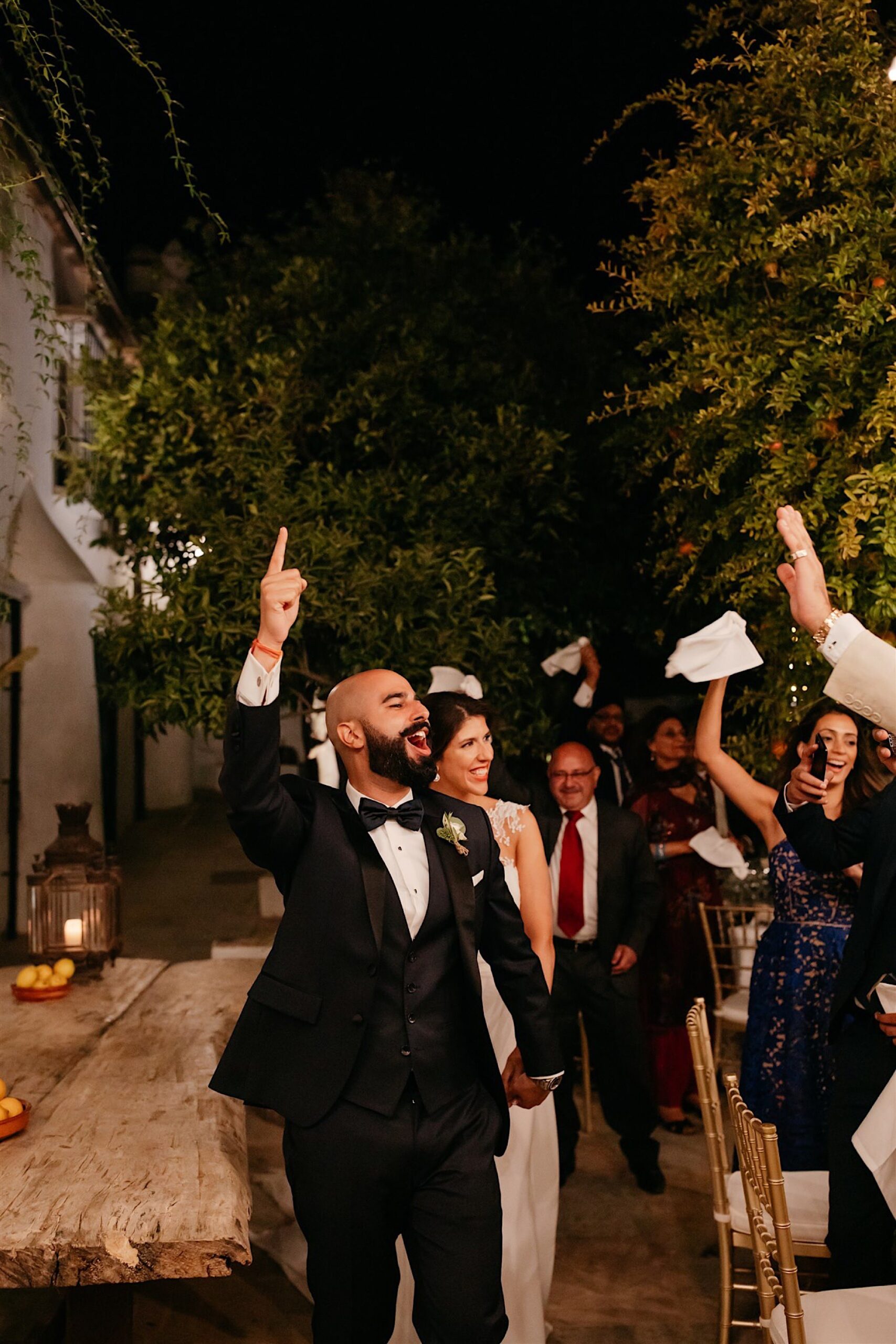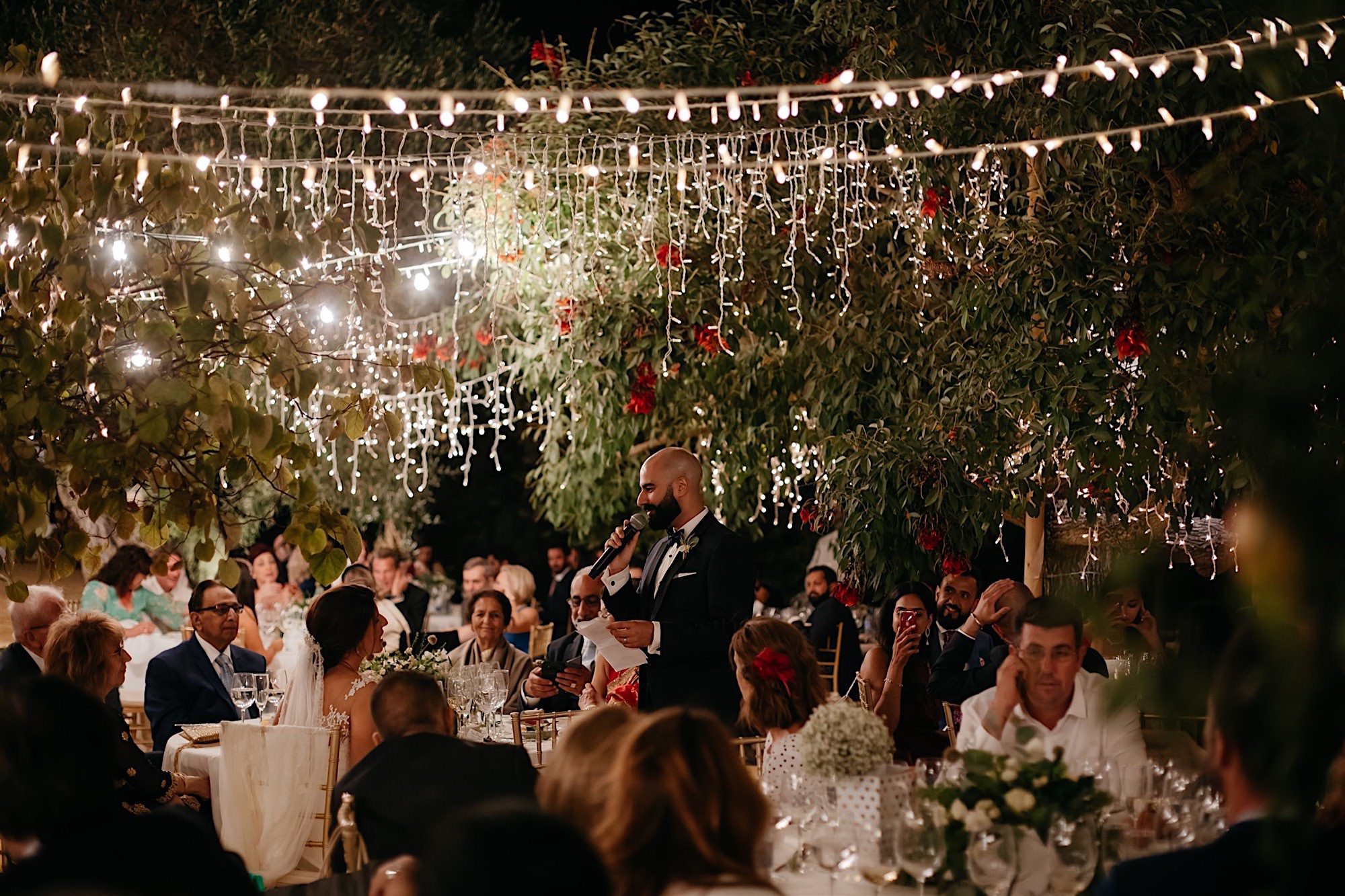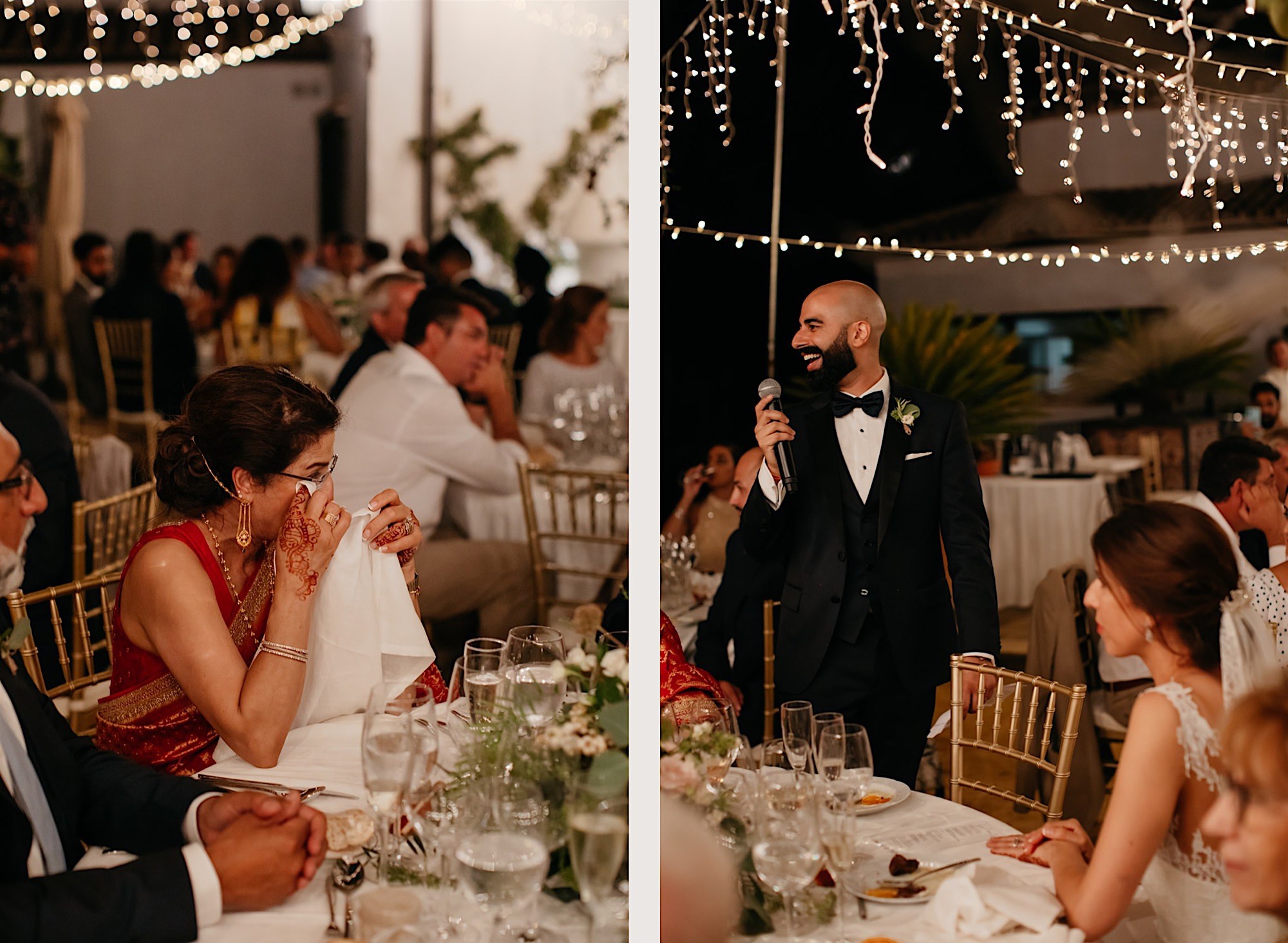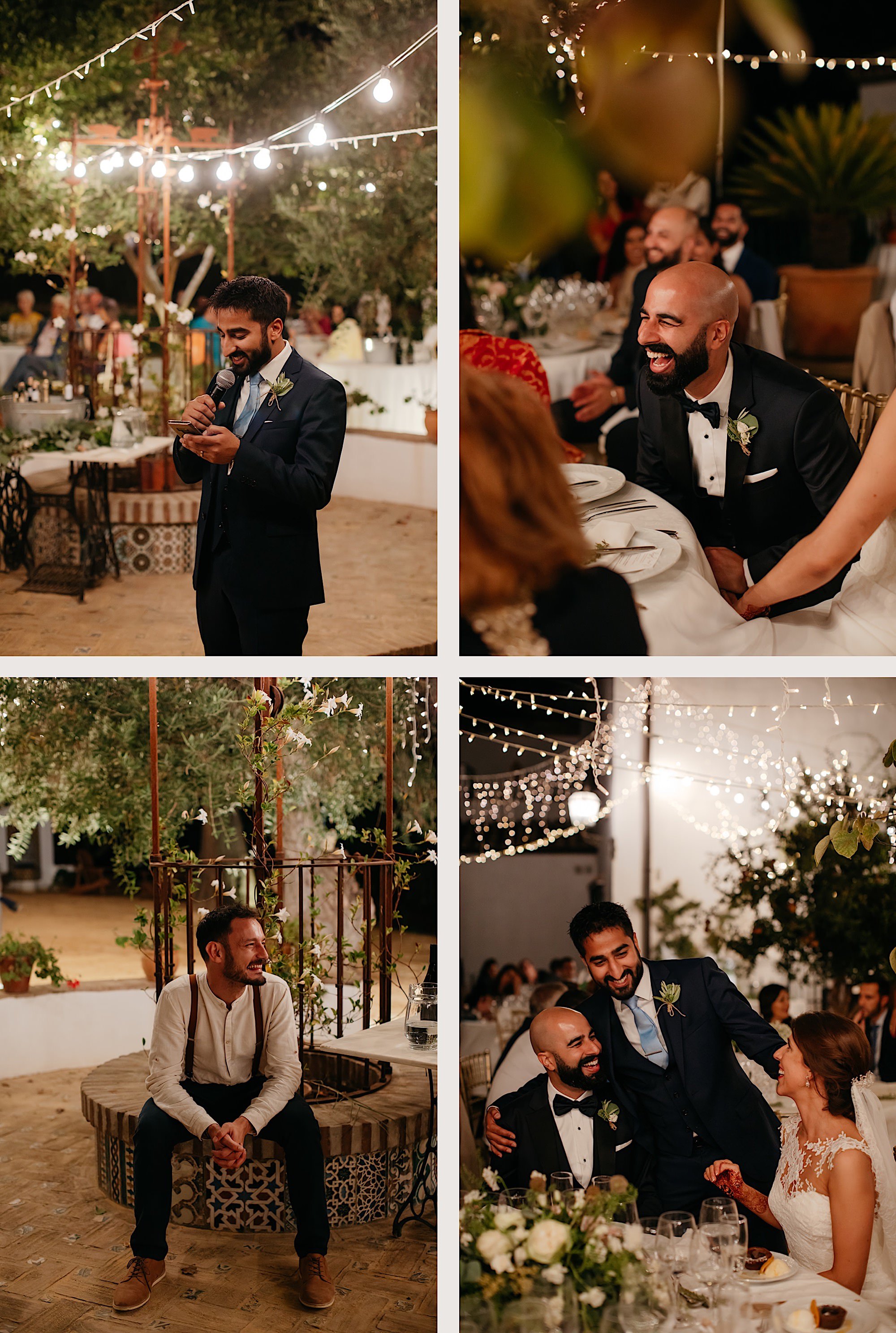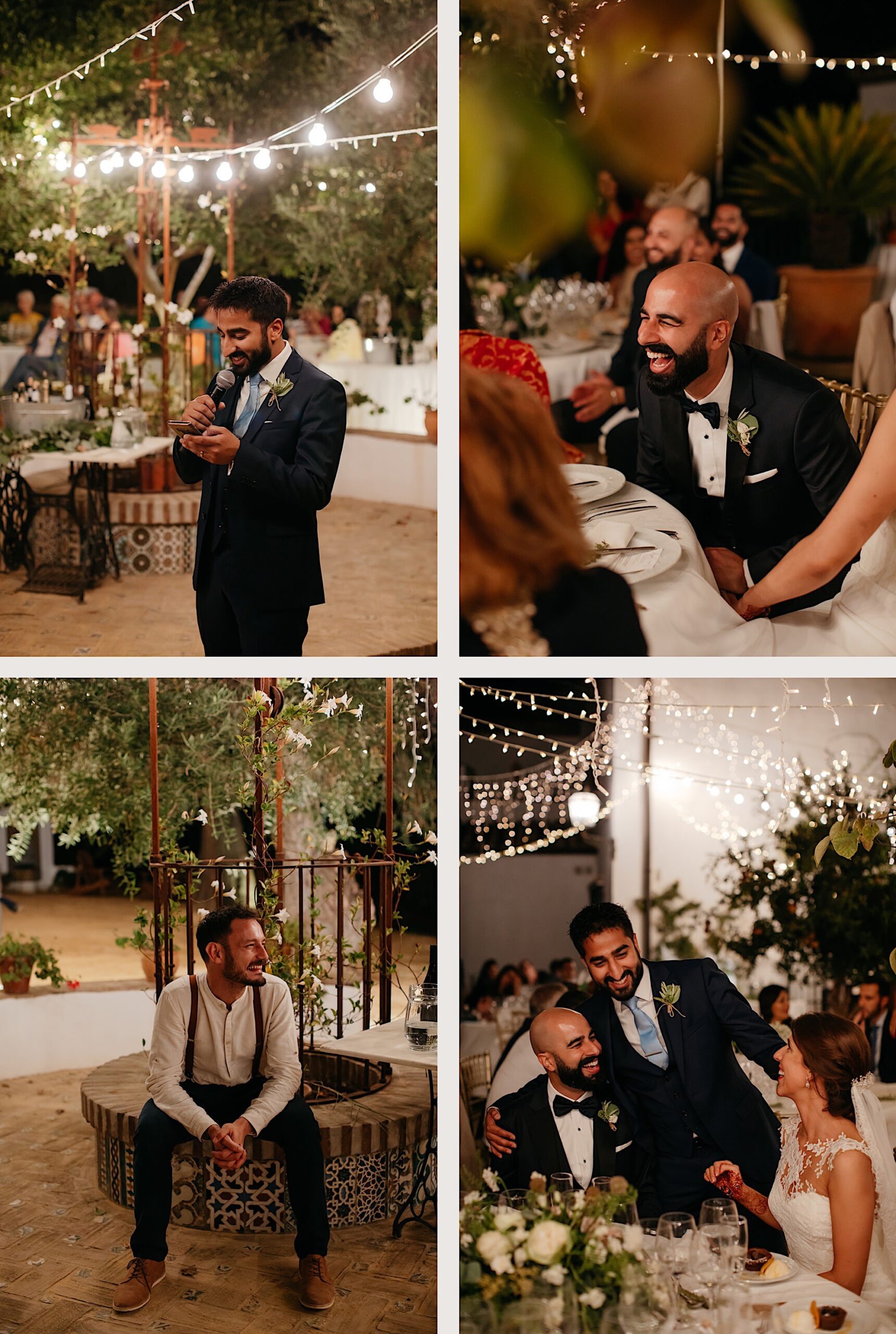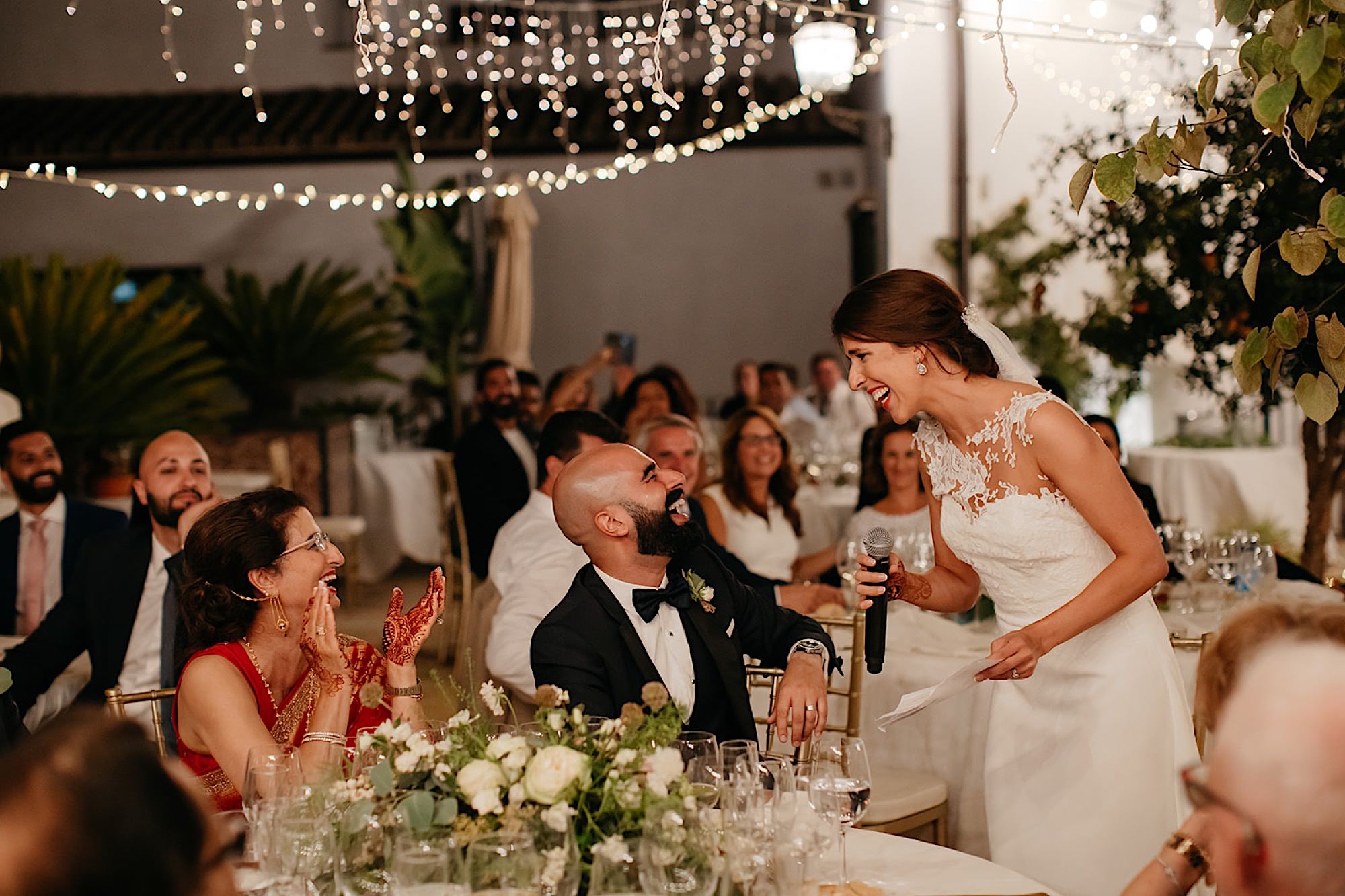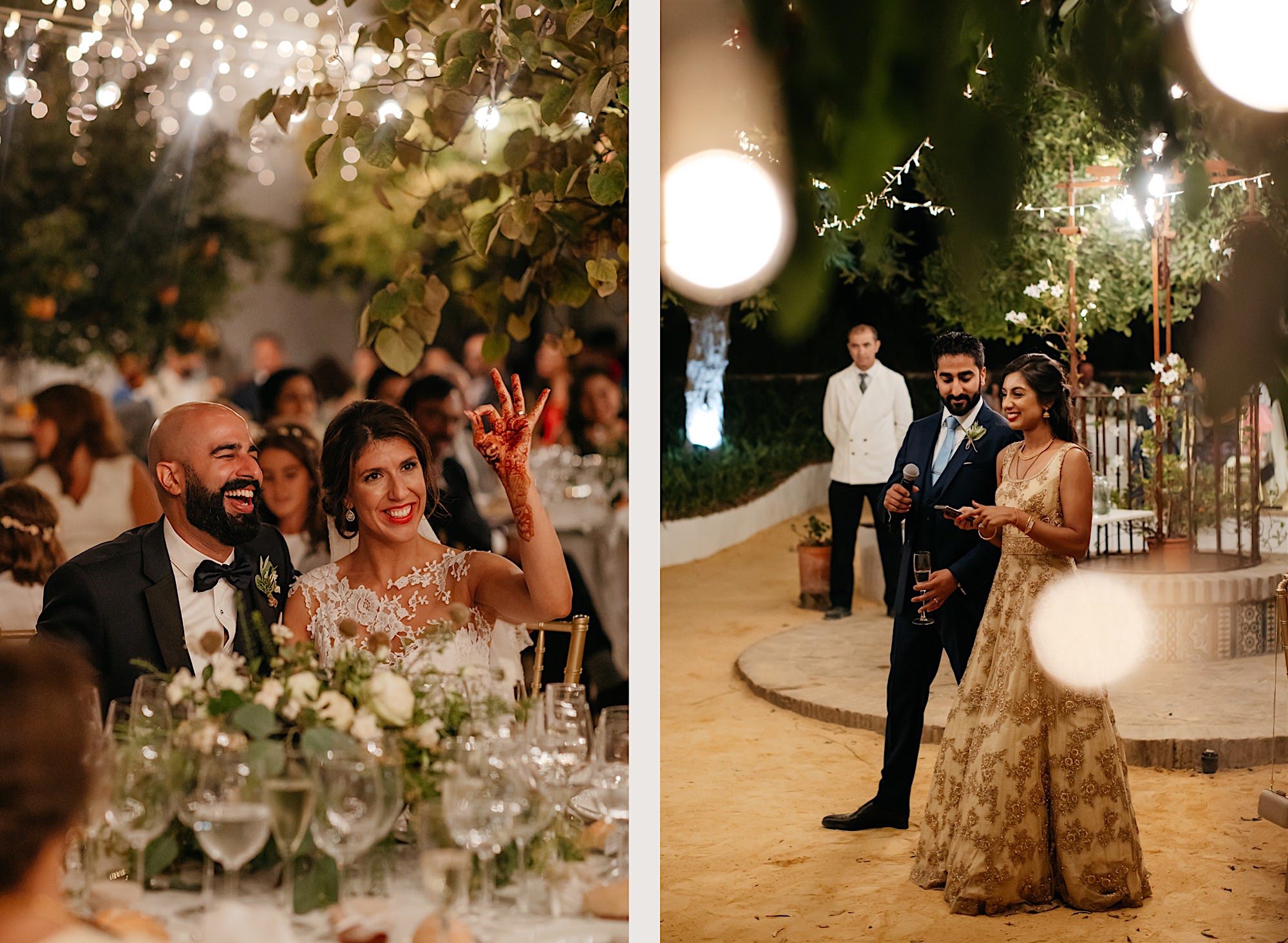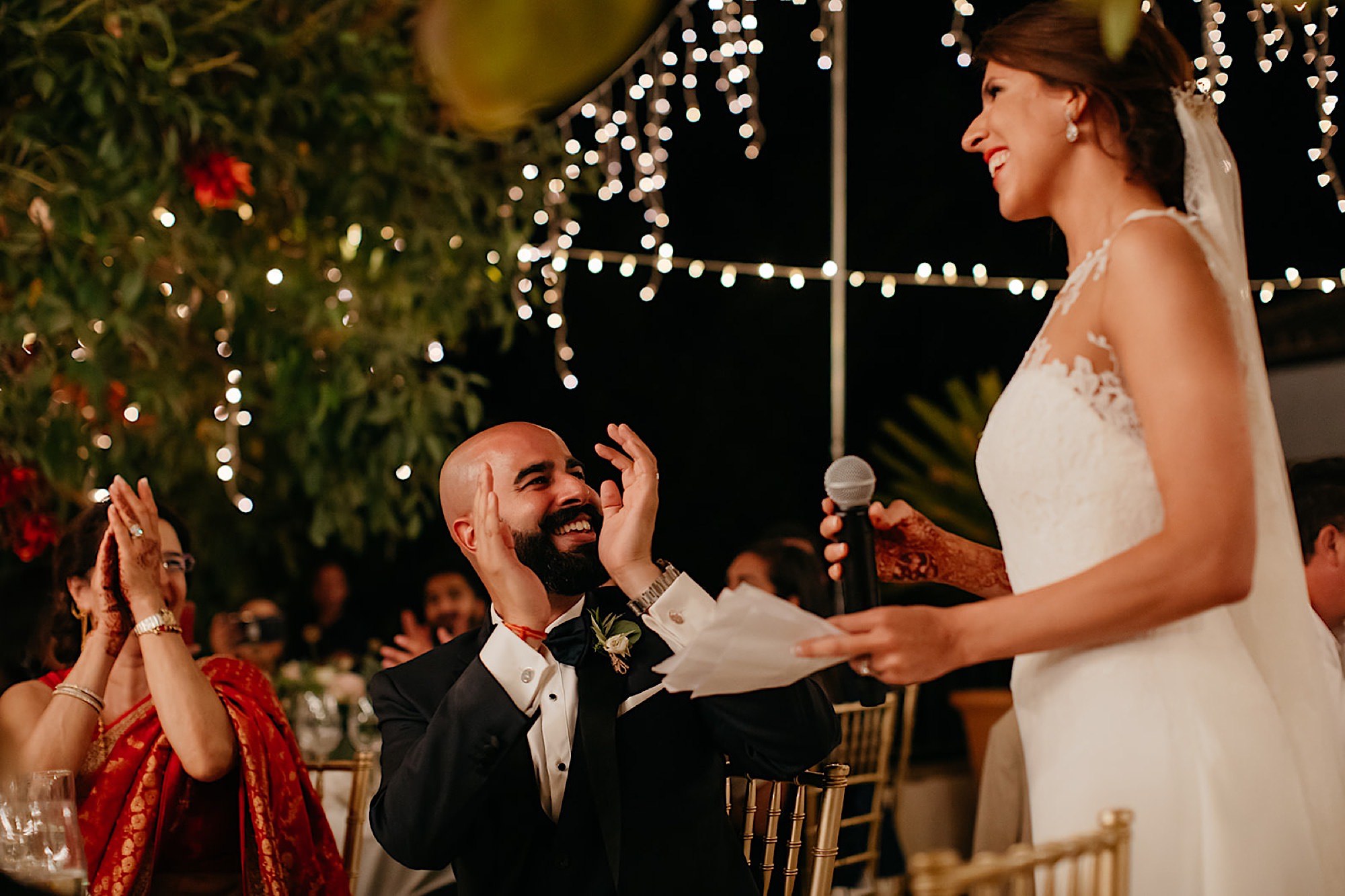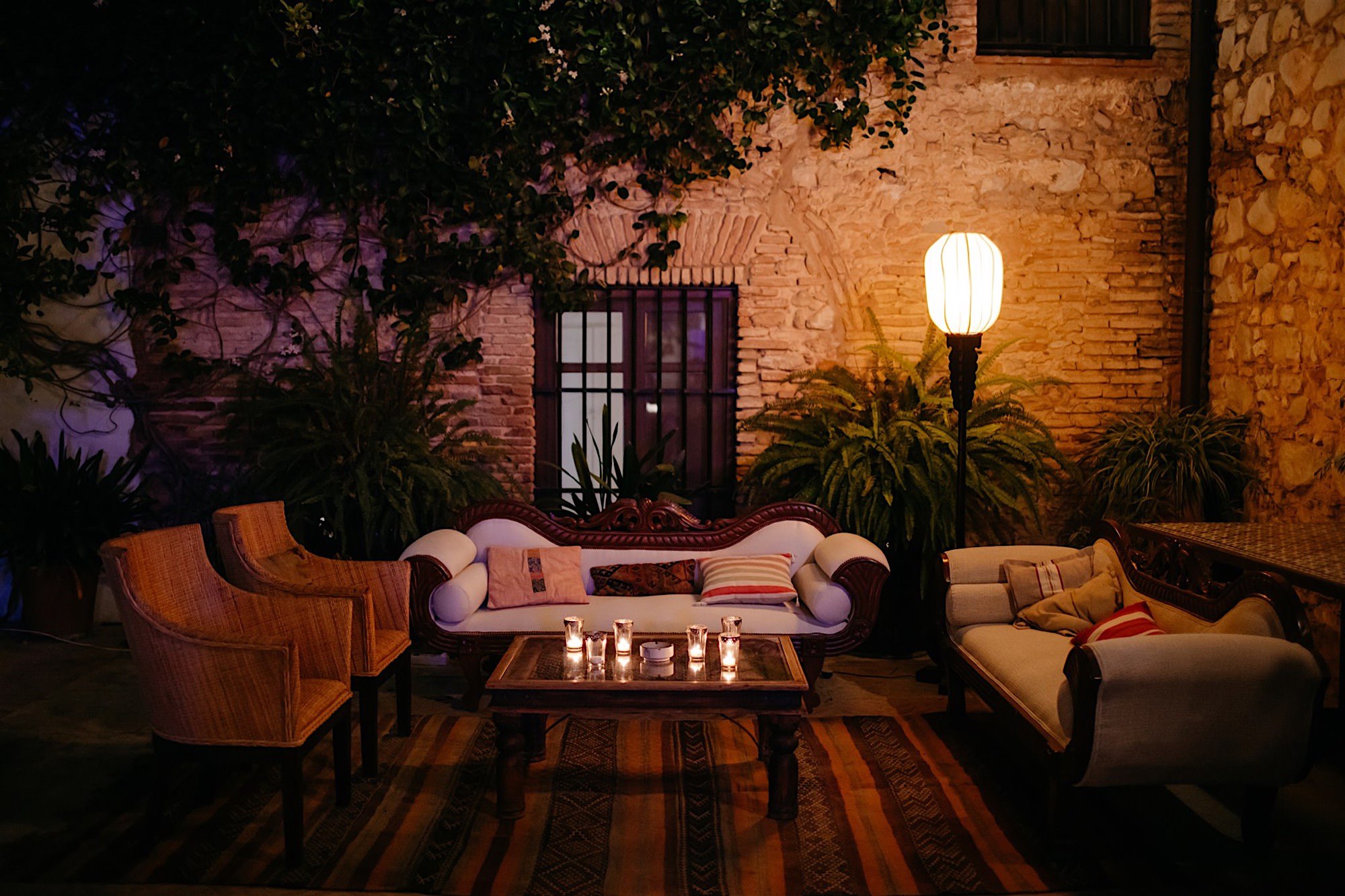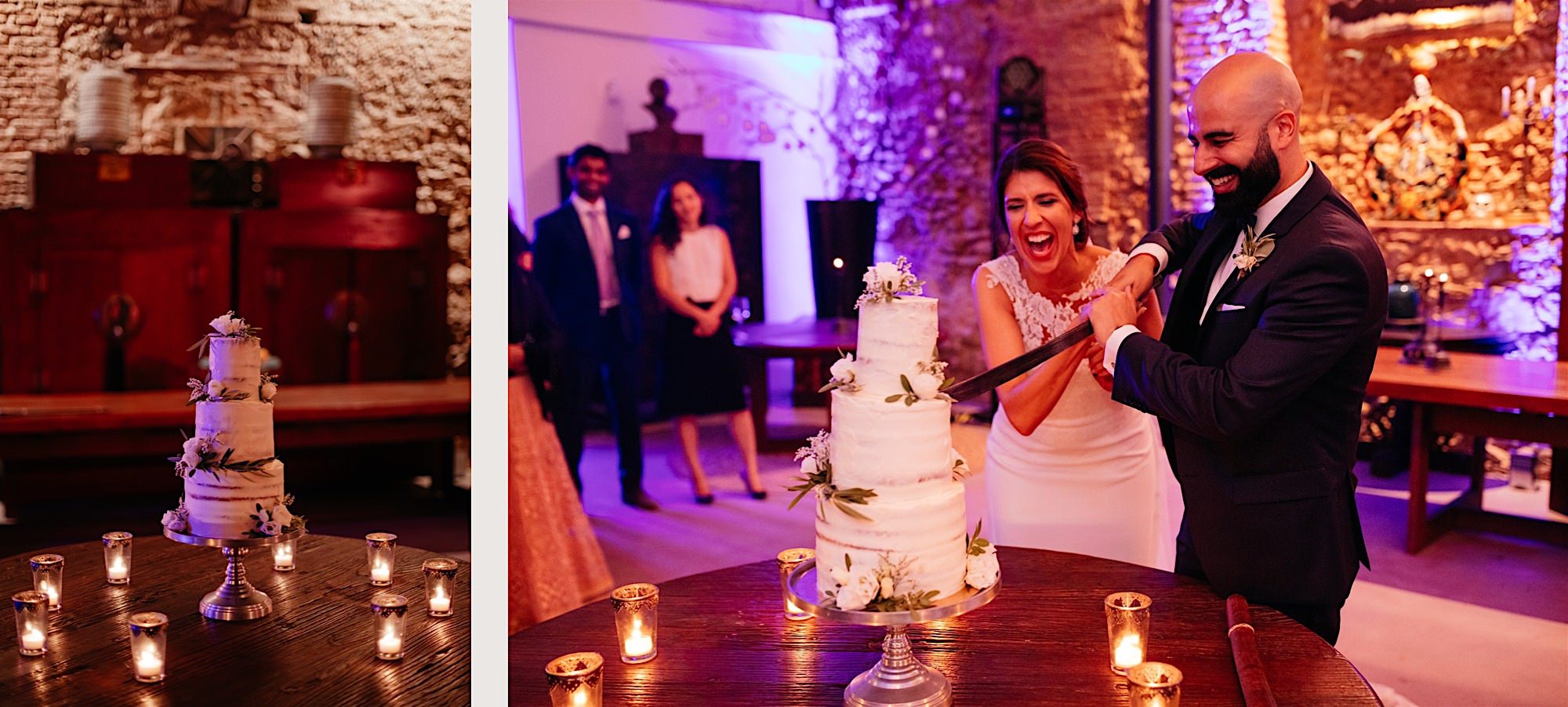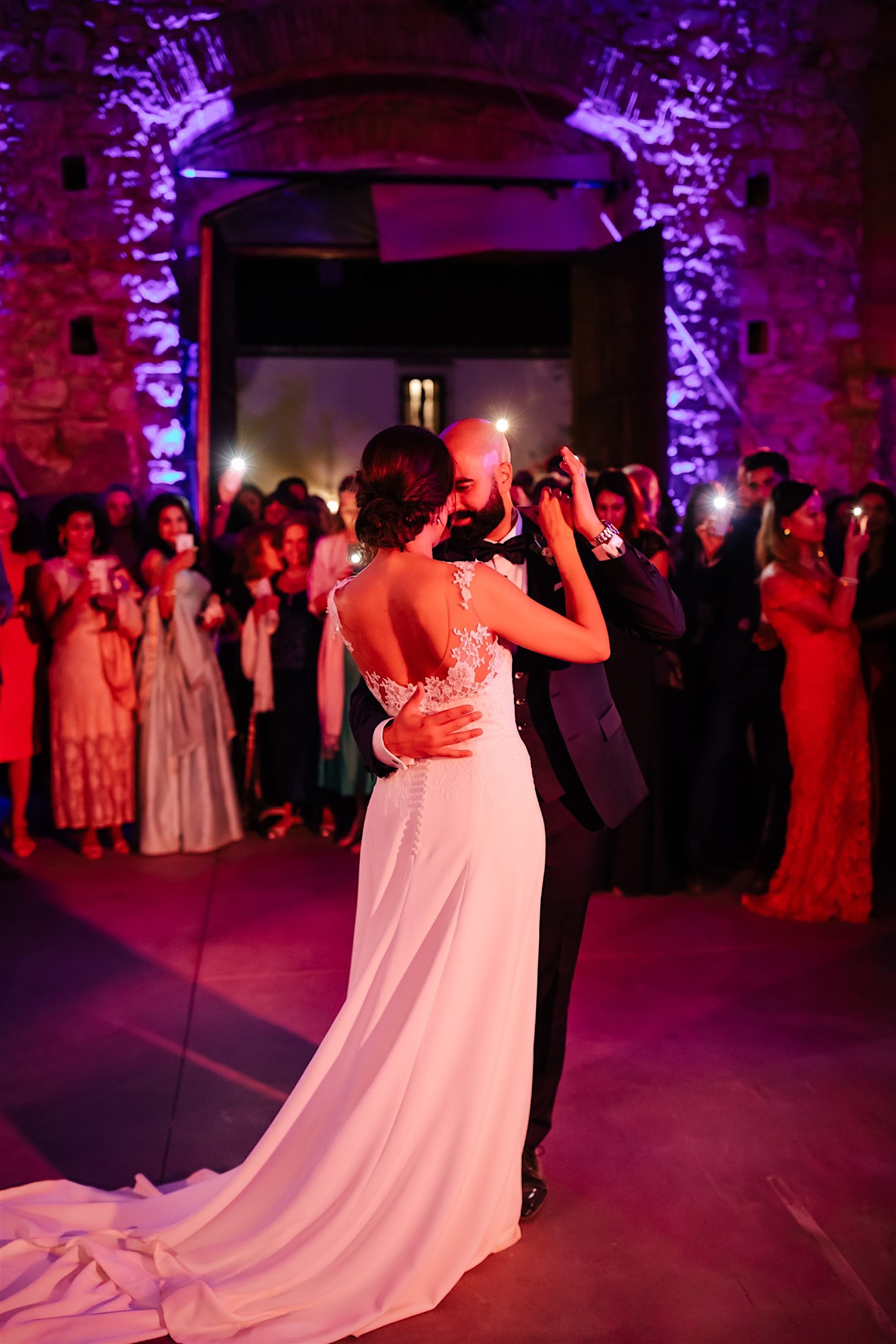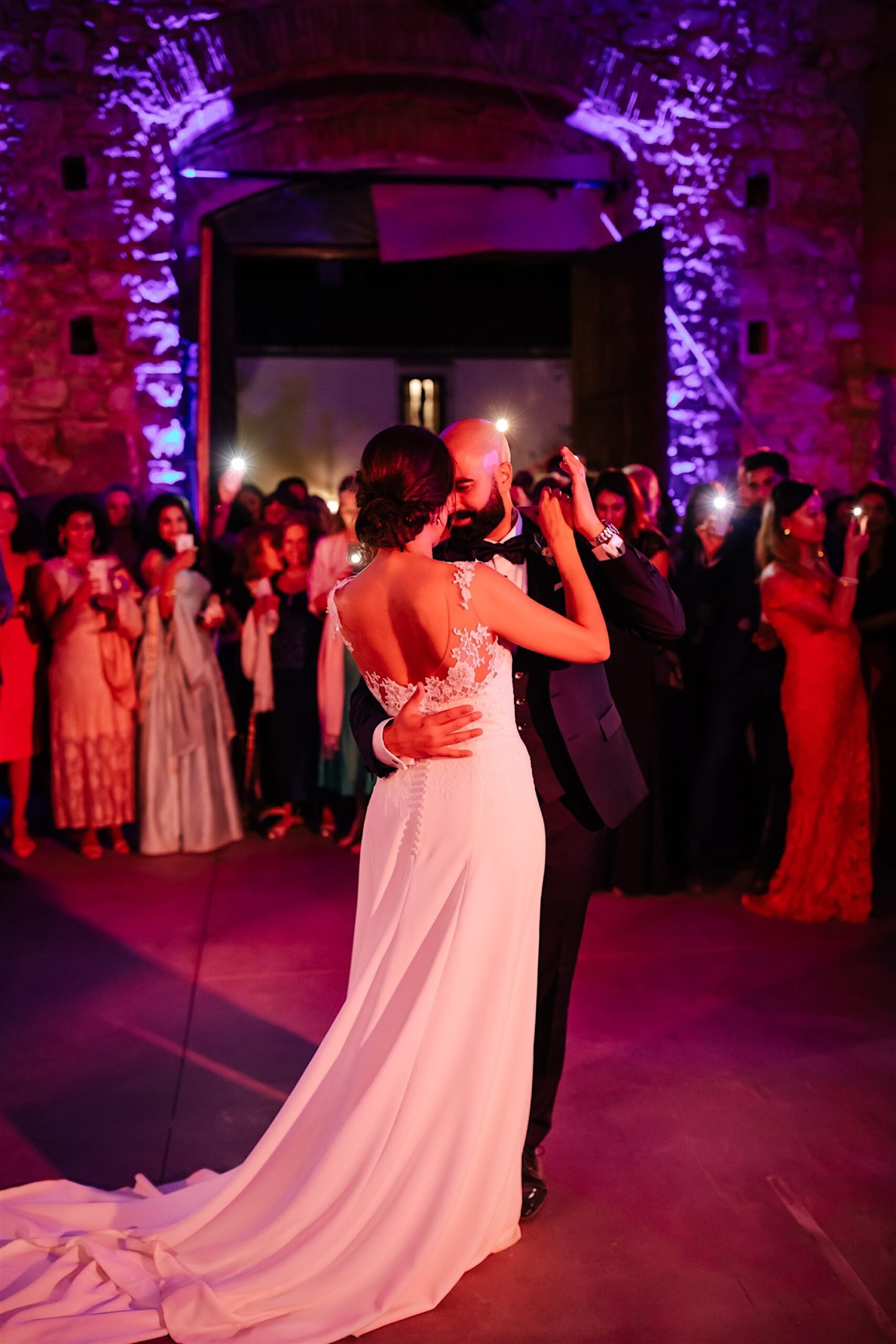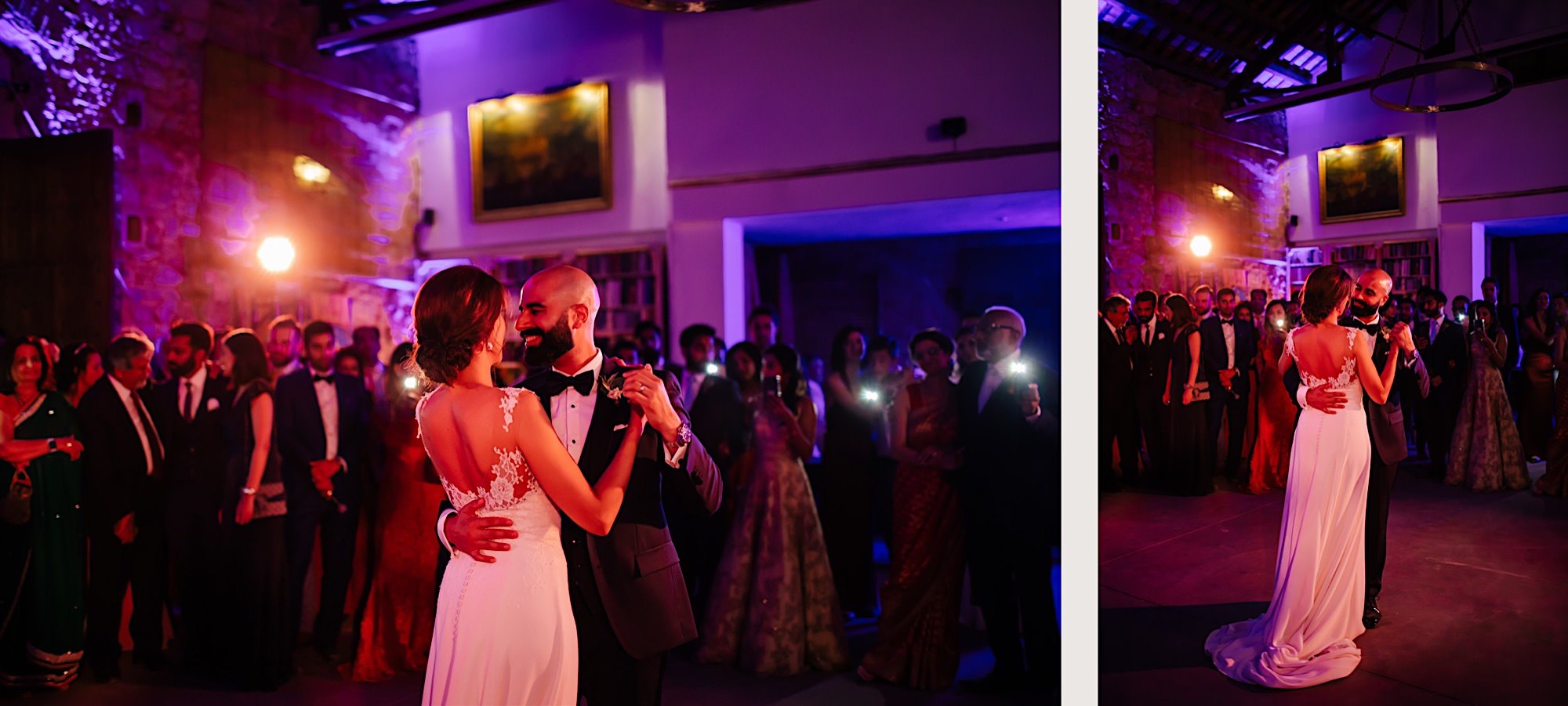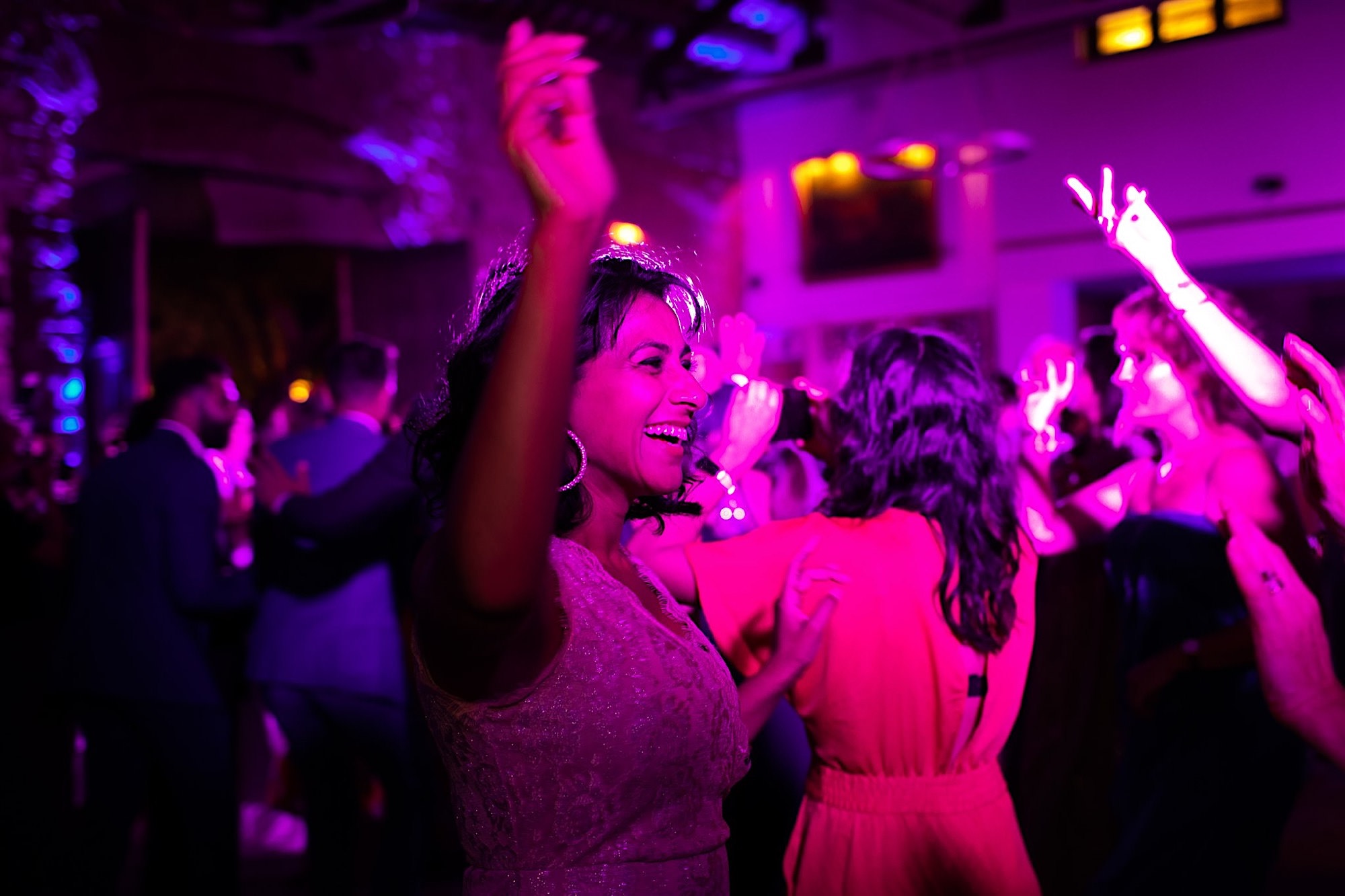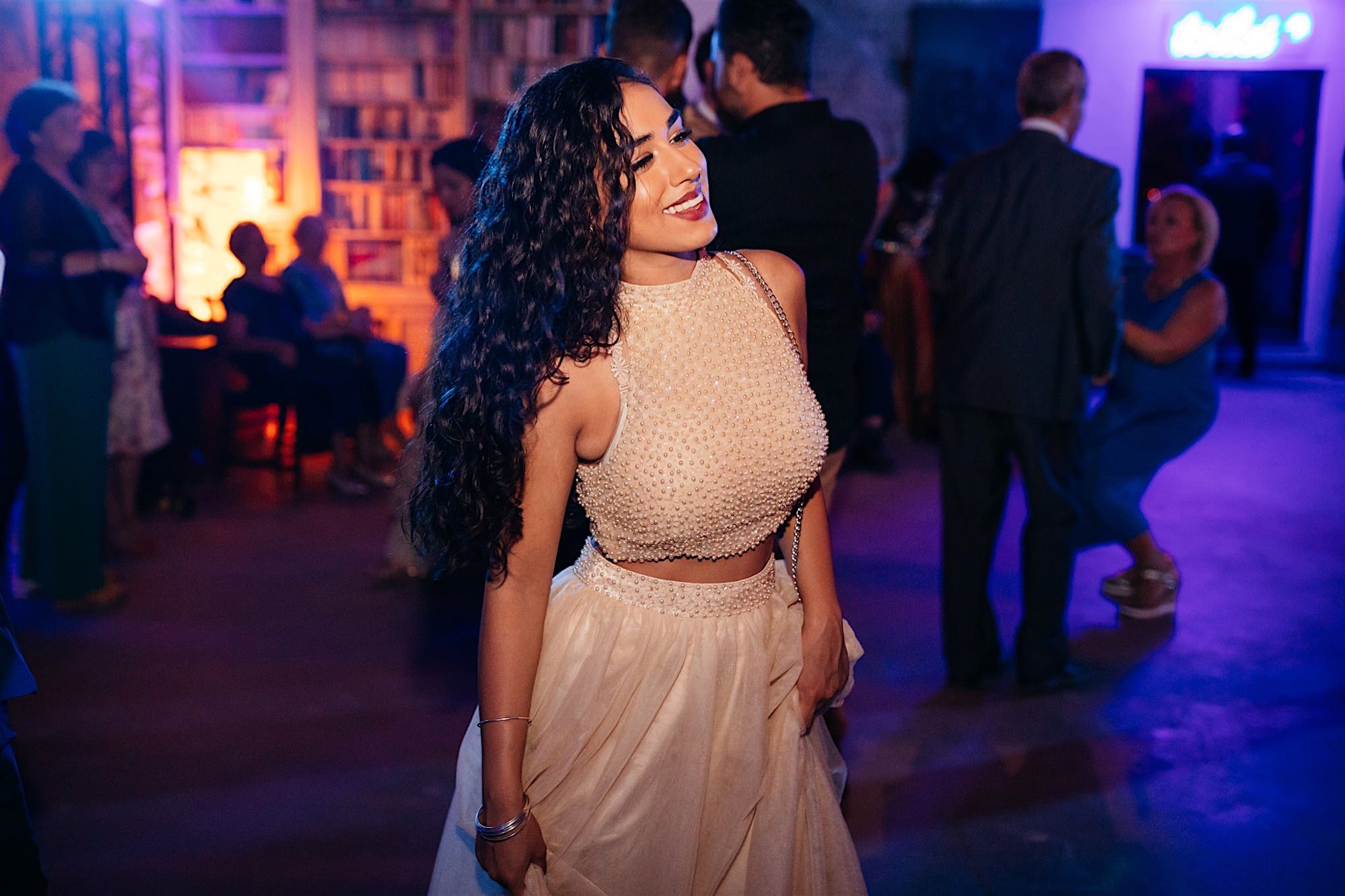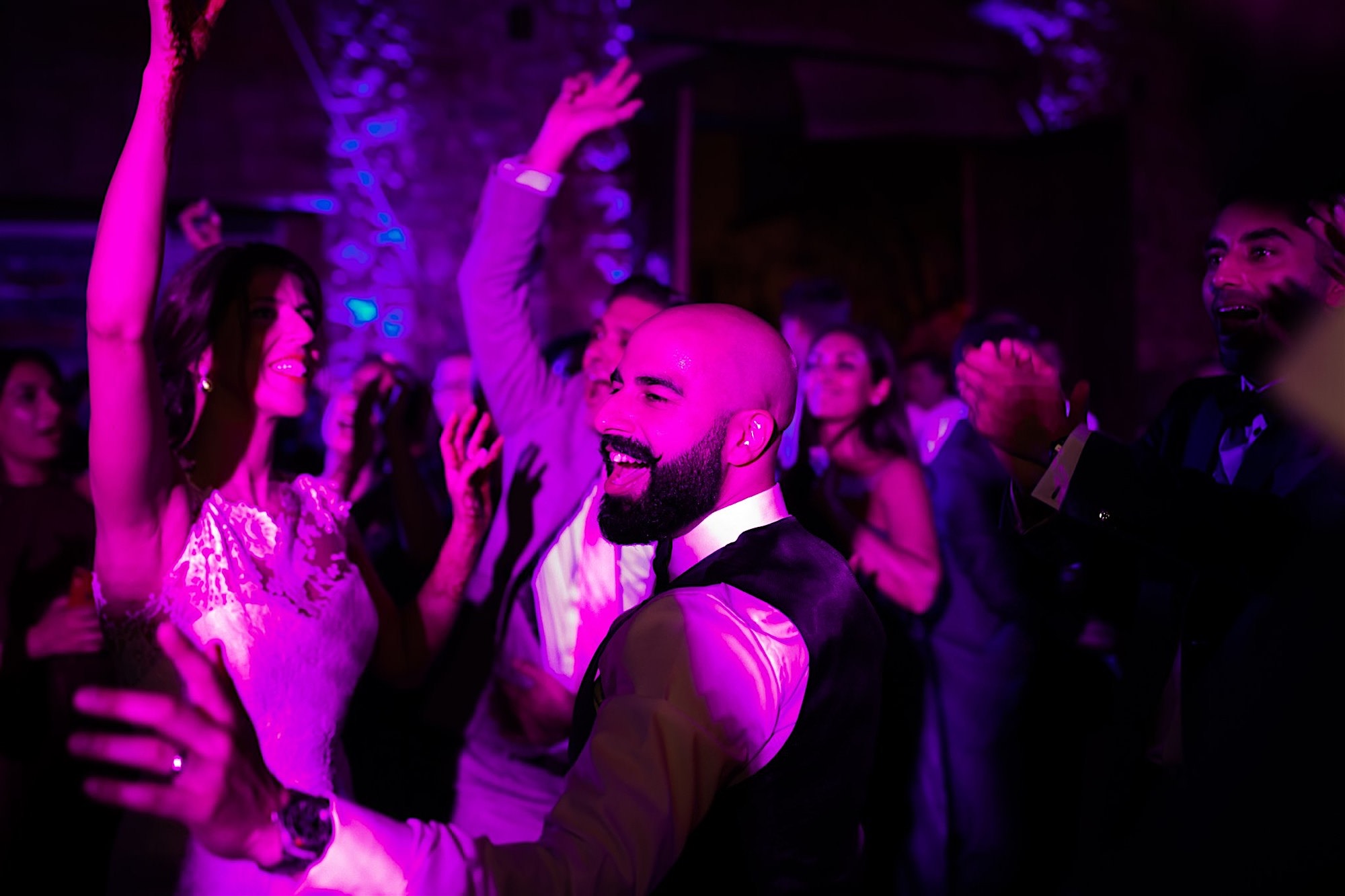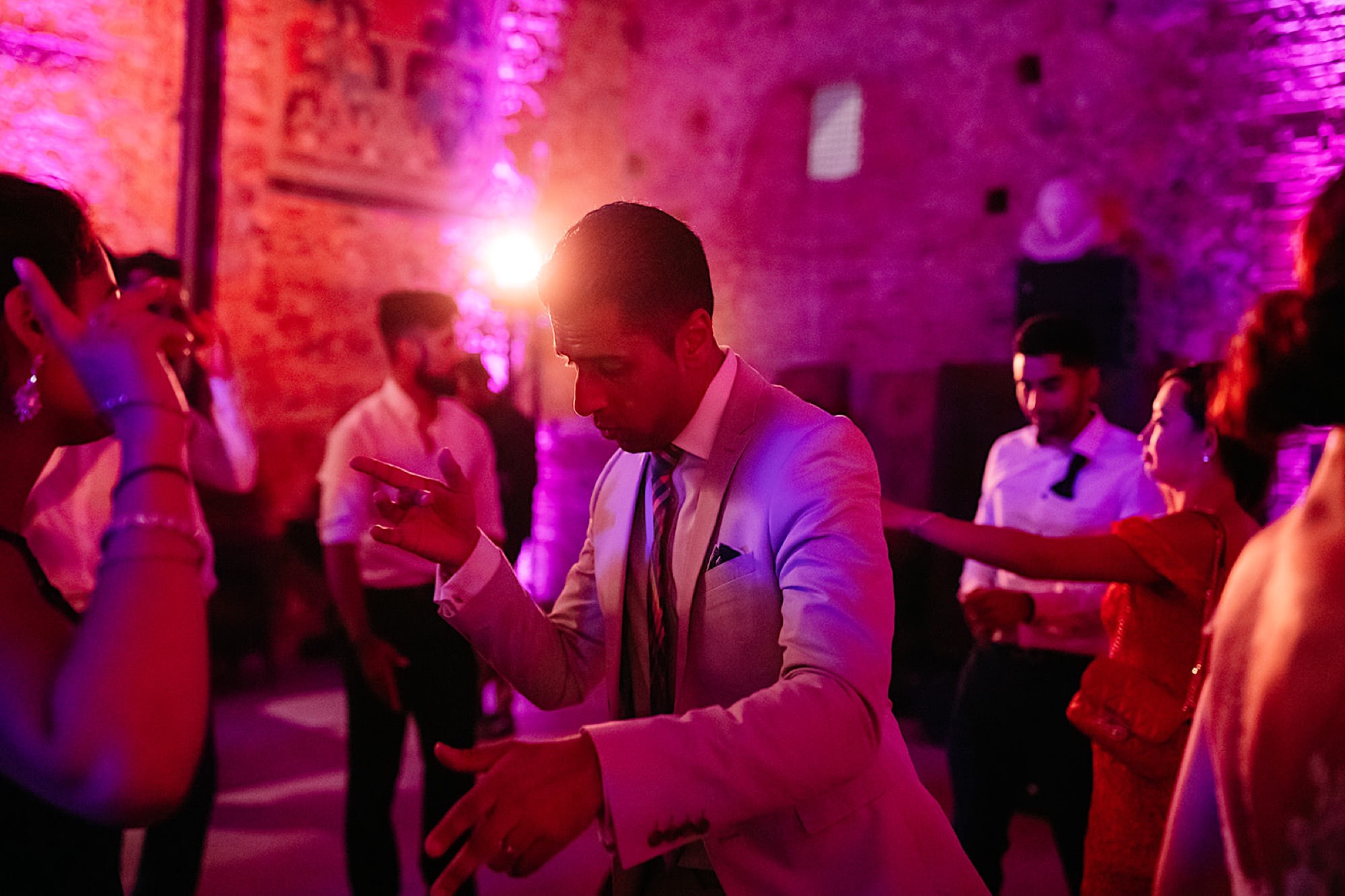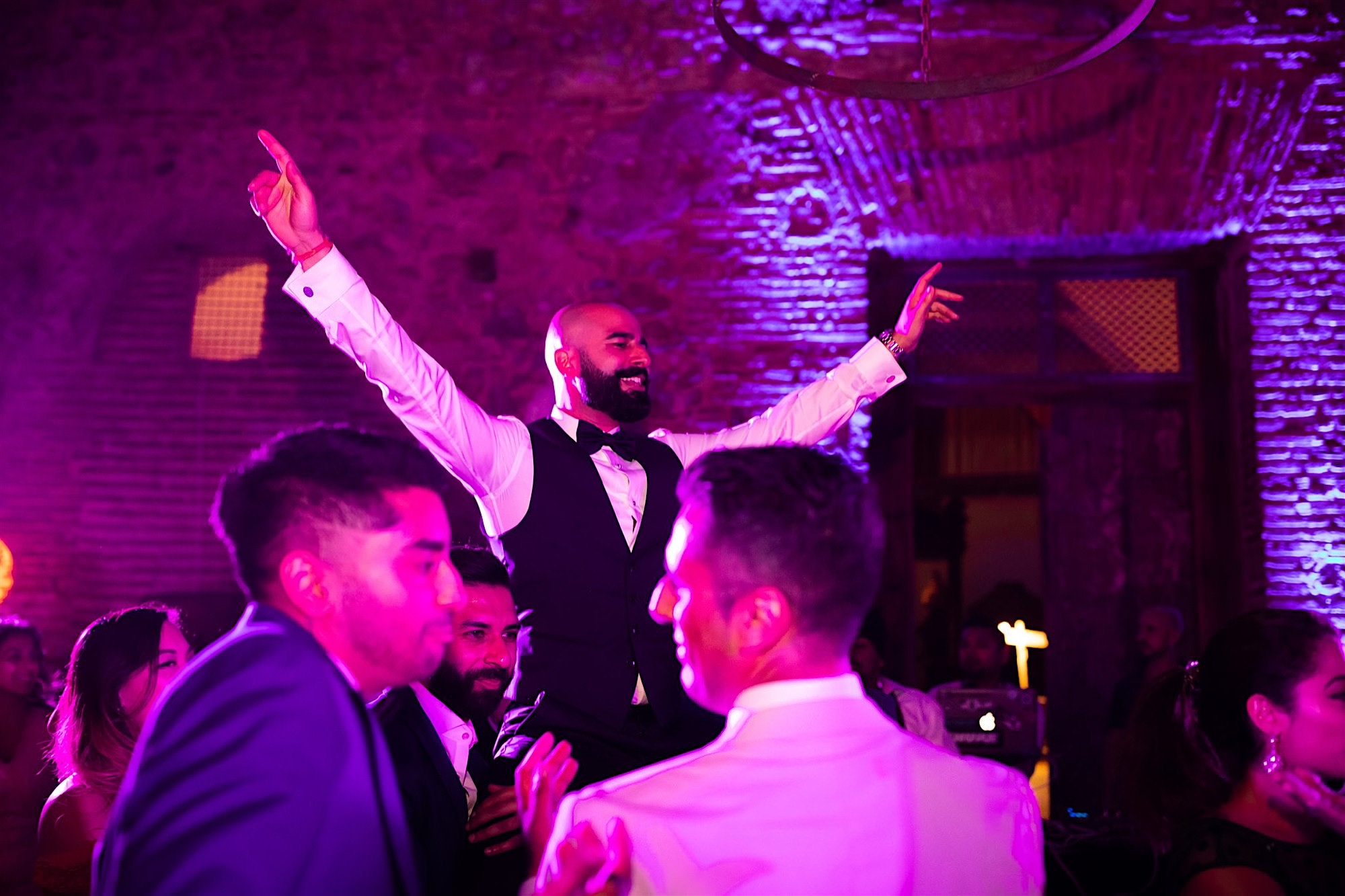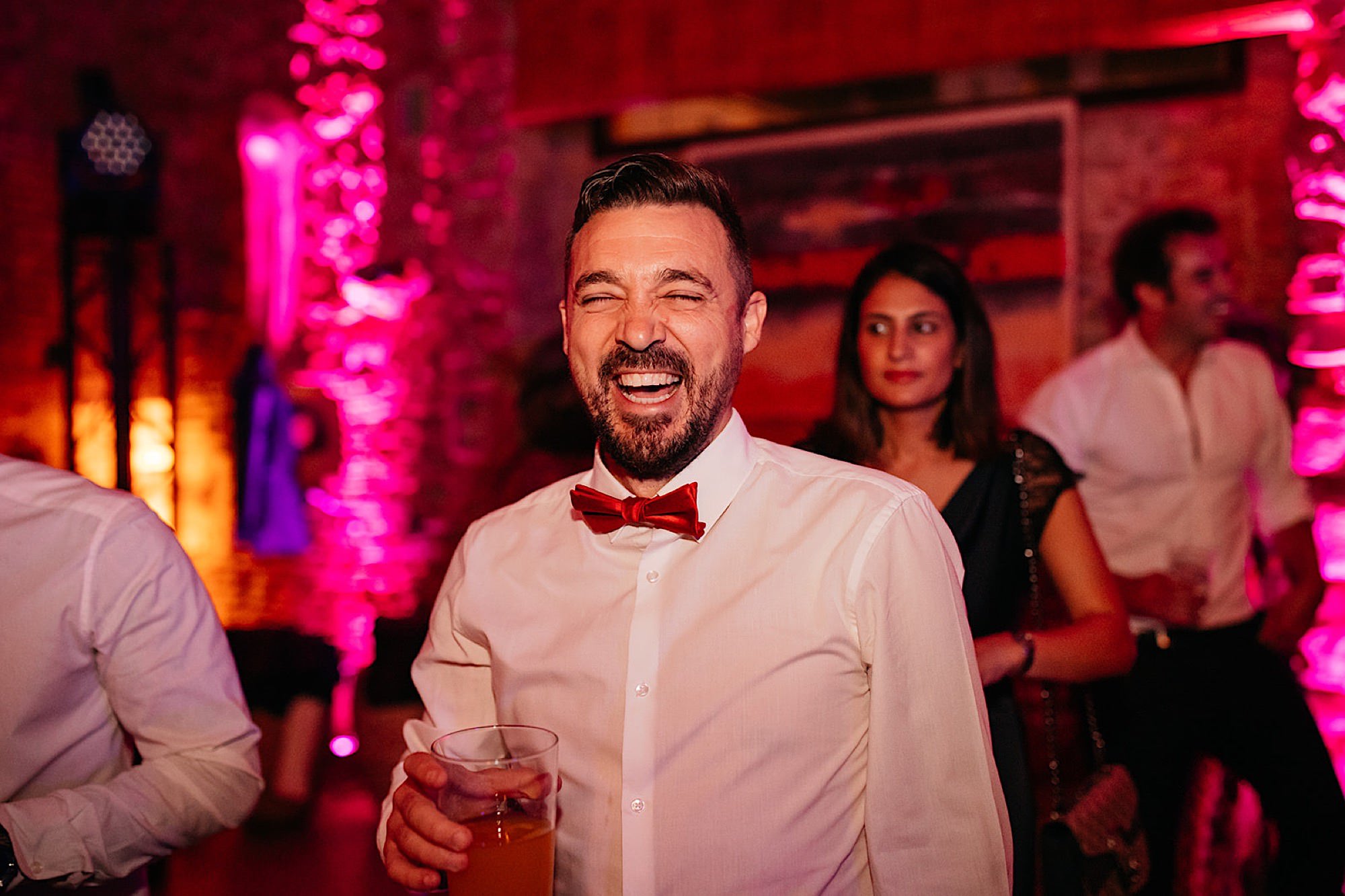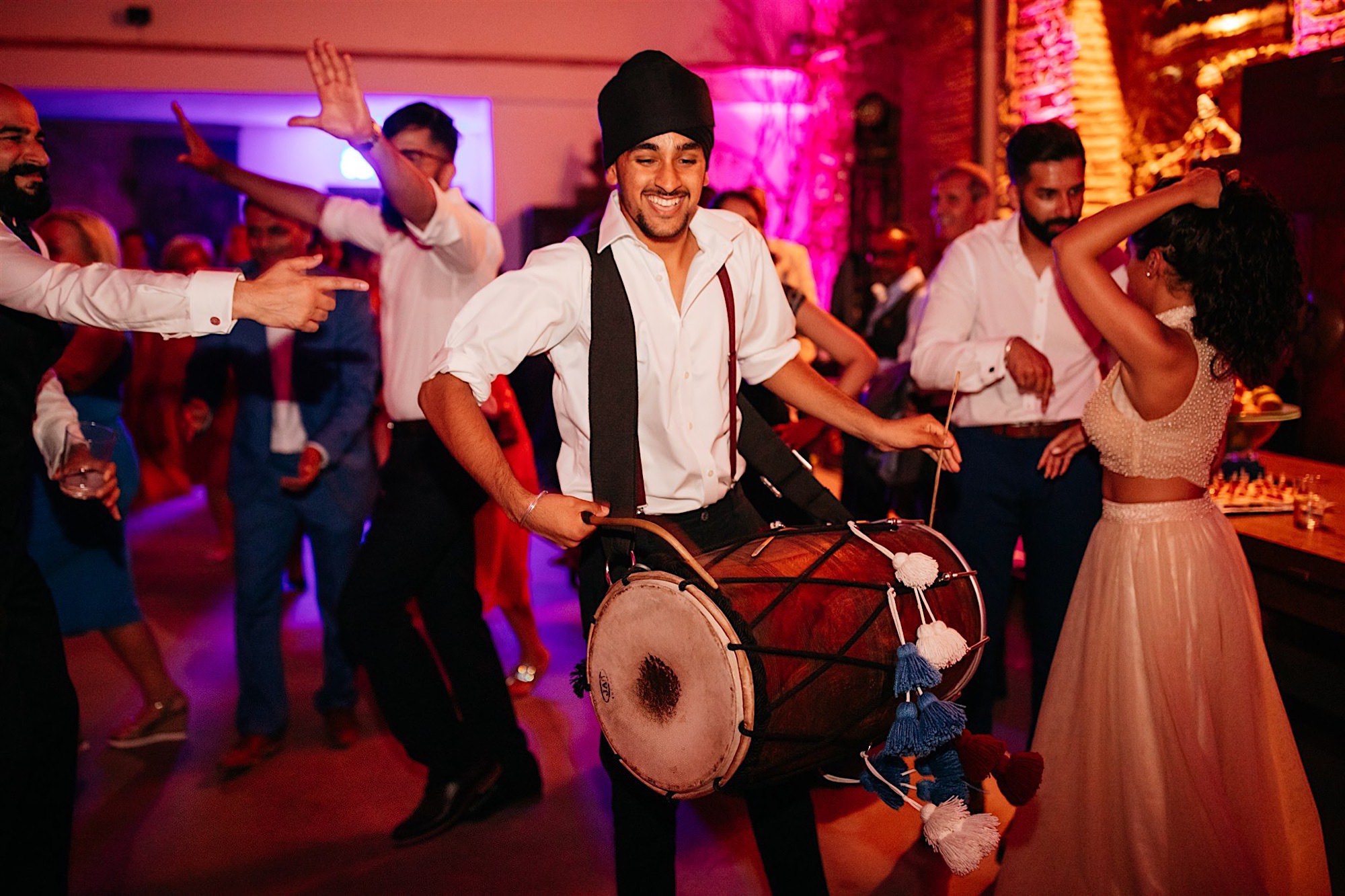 SONIA + SUMIR

La Habana, Cuba
"Shiny happy couple in La Habana"
Elena is pure light and, according to her, rather than see the glass half full, she prefers to fill it. Javi and his bright blue eyes, since childhood he is known as "Happy".
With such a presentation, it is not surprising that they chose Cuba as the perfect place to get married because Elena and Javi could perfectly be a "Shiny happy people" … in Havana.
All this light and joy, pushed them to take love one step further, making their wedding a Cuban experience for everyone: The experience of knowing the Cuban roots of Elena, from the moment they decided to marry in the same church in which years ago, their grandparents got married. The experience of living in our own skin (and feet) the Cuban flow in 3 days of celebration! But above all, the wonderful experience of seeing how love crosses frontiers.
Is amazing to see how there are guests coming from different parts of the world to share that moment of happiness … but in this case, all of them were from different places! I could say that 99% of the guests were from anywhere, except Cuba. And there we all were, some of us working, others as guests, but aaall of us … enjoying their particular Cuban party, celebrating and spreading love all around!
It is amazing what the energy and positivity of Elena and Javi can do, and the number of smiles that always surround them. But, when a couple radiates love in this way … it receives it in huge quantities!
I always say that the more love you give, the better you are, and at weddings like this I could saw it with my own eyes (and camera), because every time I see these photos I travel back to the beautiful and colorful Havana, living again those three days of celebration of love that Elena and Javier gave us.
A BUNCH OF THANKS.
CREDITS
Church: Iglesia San Juan de Letrán. La Havana
Celebración: La Divina Pastora. La Havana
Wedding Planner: airedefiestacuba
Wedding dress: Atelier Fernando Claro
Suit: Old Jeffrey
Makeup and hairdressing: Natalia Belda
Flowers: Mila Navarro