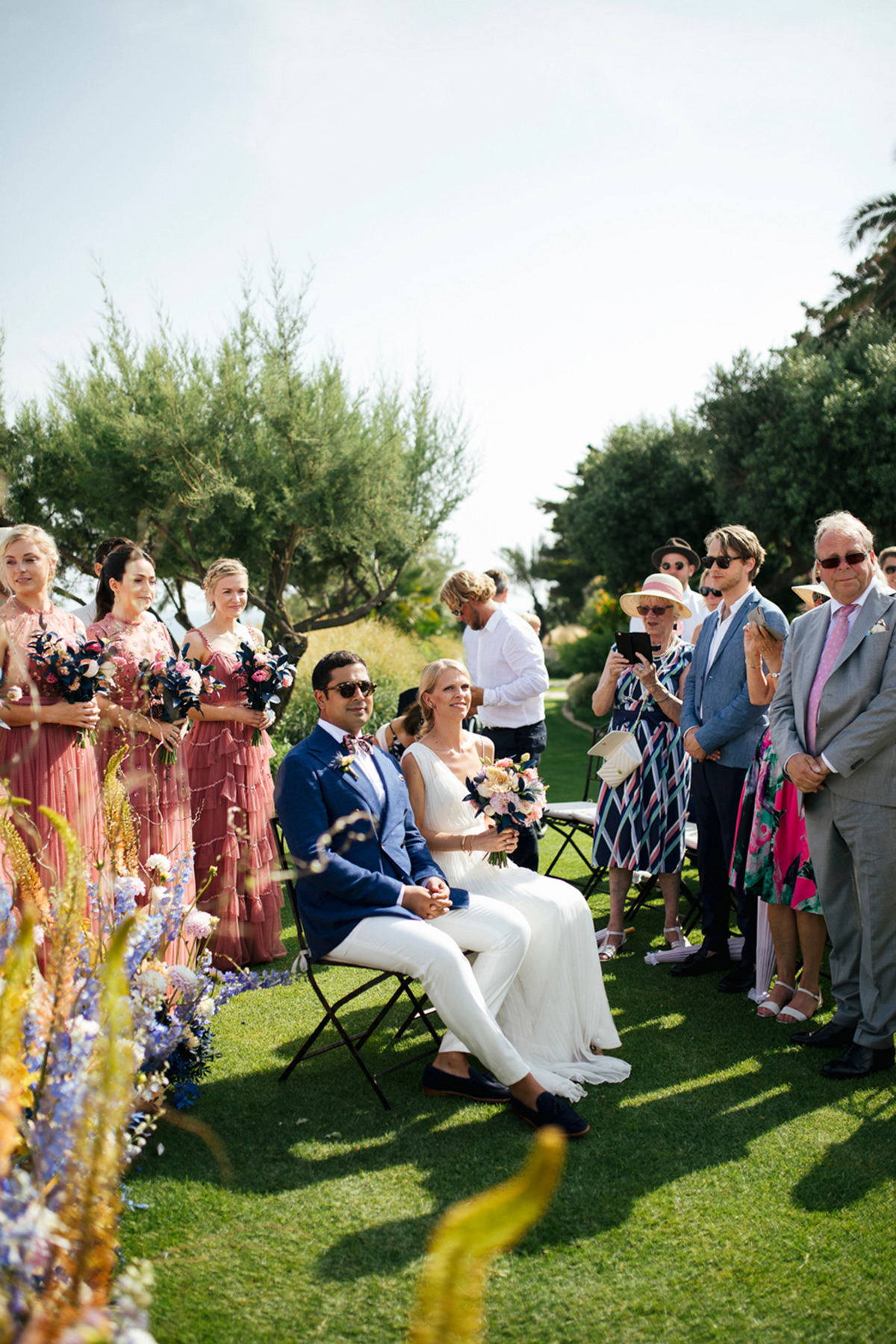 EBBA + RAMMAN
We first met Jimena and Elena over a video call and immediately clicked. They are both really lovely, relaxed and fun. This made it very easy to work with them as we had already fallen in love with their photographic style, artistry and lighting.
Elena spent the wedding weekend with us and she was amazing. Not only is she an extremely talented and professional photographer, she's a beautiful person, and ensured I was always at ease! When I had my bridal stress moments she was supportive and calmed me down. She kept us both on schedule in the morning. When we were in the swing of the day and night, we didn't even notice her presence (in a good way). She got along so well with our friends and family—whilst capturing absolutely gorgeous photos. We're blessed with the memories she captured from our wedding day!
Have a lovely week!
XALET DEL NIN I BARCELONA, CATALUÑA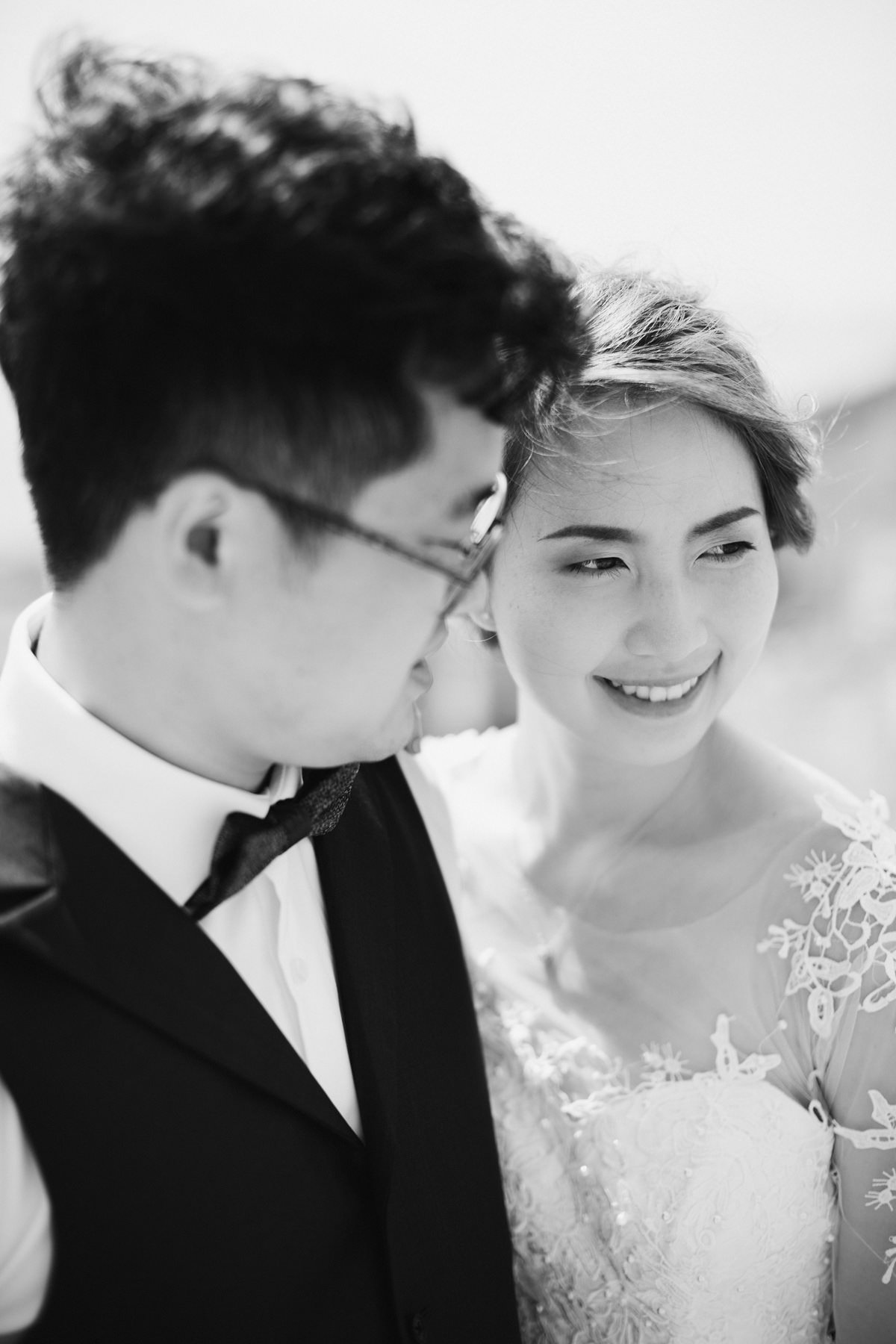 BARBARA + XINDA
Jimena and her video team did a fantastic job on capturing my wedding moments in Croatia! They are so fun to be with and made us laugh the entire time. They were super detail-oriented and listened to what we were asking for and made the photos magical. I would highly recommend them!
GRAND VILLA ARGENTINA I DUBROVNIK, CROATIA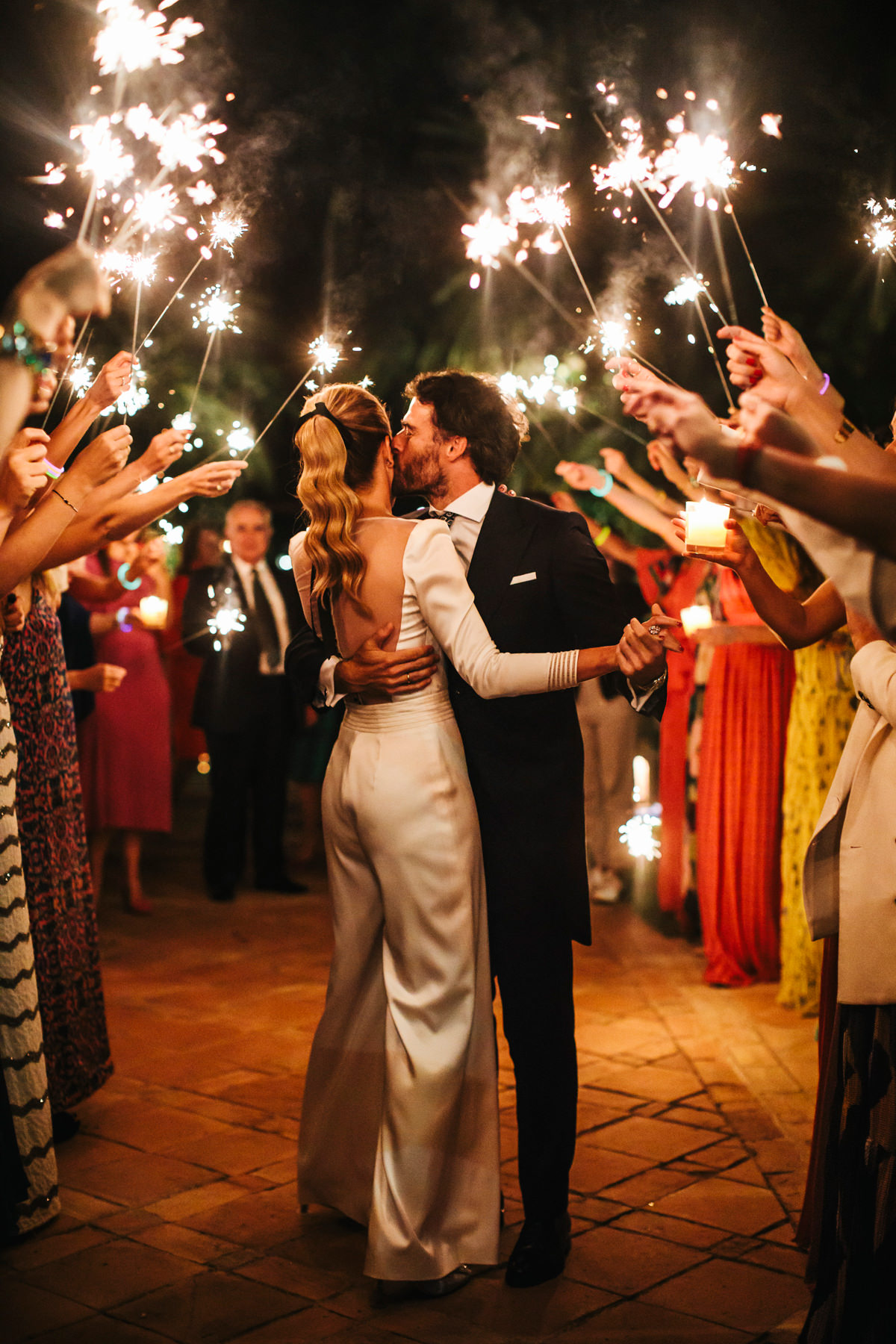 MARTA + NACHO
The Volvoreta team and Jimena are simply AMAZING! They really are more than photographers and videographers. They have a beautiful sense of aesthetics. From the beginning to the end they offered endless support, advice and guidance. On the day itself we felt in safe hands and it was like having friends with us! Their experience and professionalism shines through, allowing you to relax and have the best day of your life. We couldn't be more happier with the results—they are seriously talented and genuinely love what they do! We highly recommend Volvoreta to do your wedding photography and video. They have exceeded our expectations in every possible way! Many Thanks, Marta & Nacho.
FINCA DE LA CONCEPCIÓN I MARBELLA, ANDALUCÍA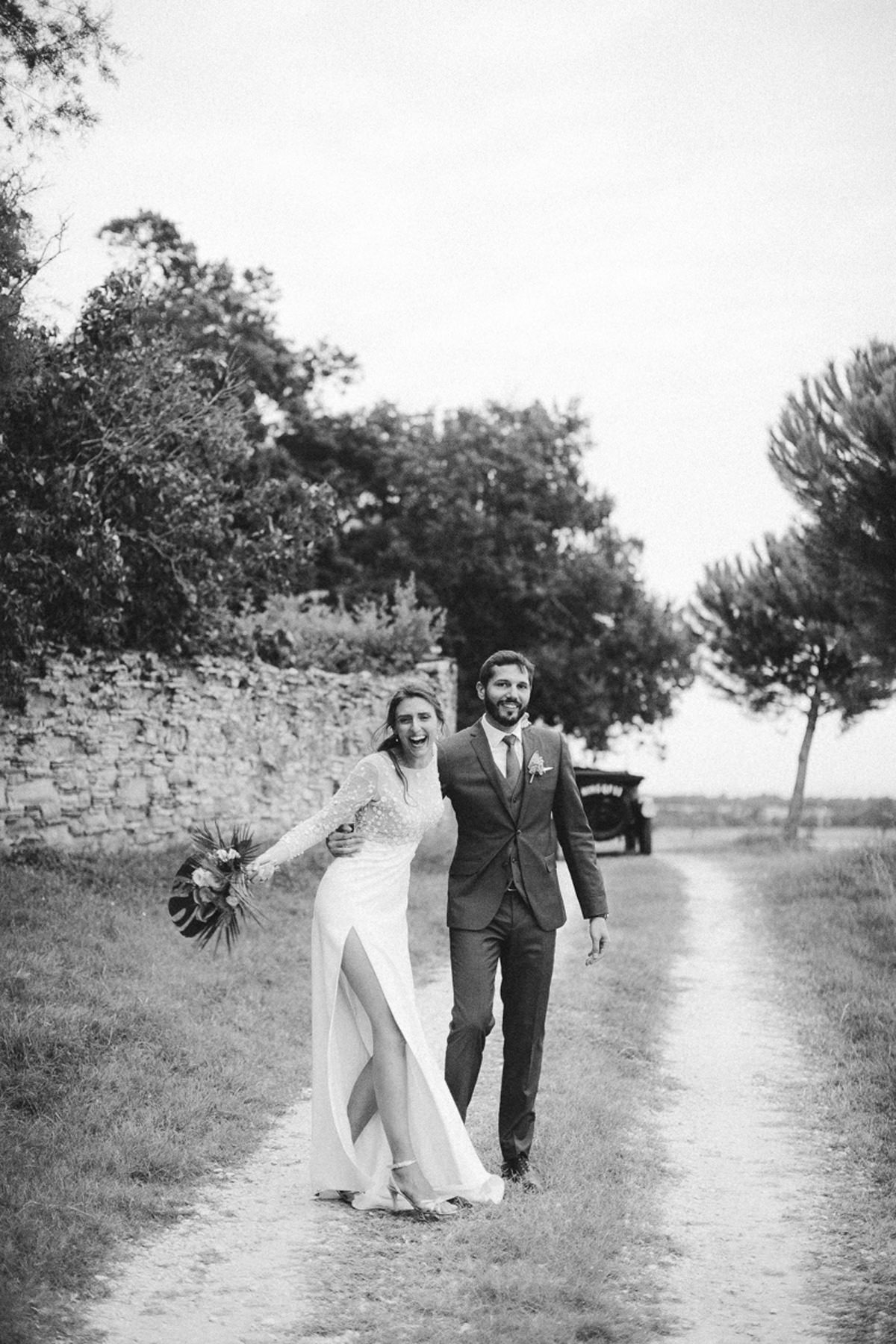 ALIZEE + GUILLAUME
Jimena was our photographer for our wedding last summer in the south of France and I can't praise her enough. I instantly fell in love with her aesthetics and knew I wanted to work with her. She is extremely professional and made sure to come the day before to look at the venue. She also has an awesome personality, is amazing with all the guests, and gave great advice to me and my husband. And off course the photos look stunning! She made every little detail stand out—the emotions are captured so perfectly. I will treasure them for the rest of my life. I can't recommend Jimena and Volvoreta enough. They are the best!
CHÂTEAU DE SAINT JEAN DES PLATS I CASTELNAUDARY, FRANCE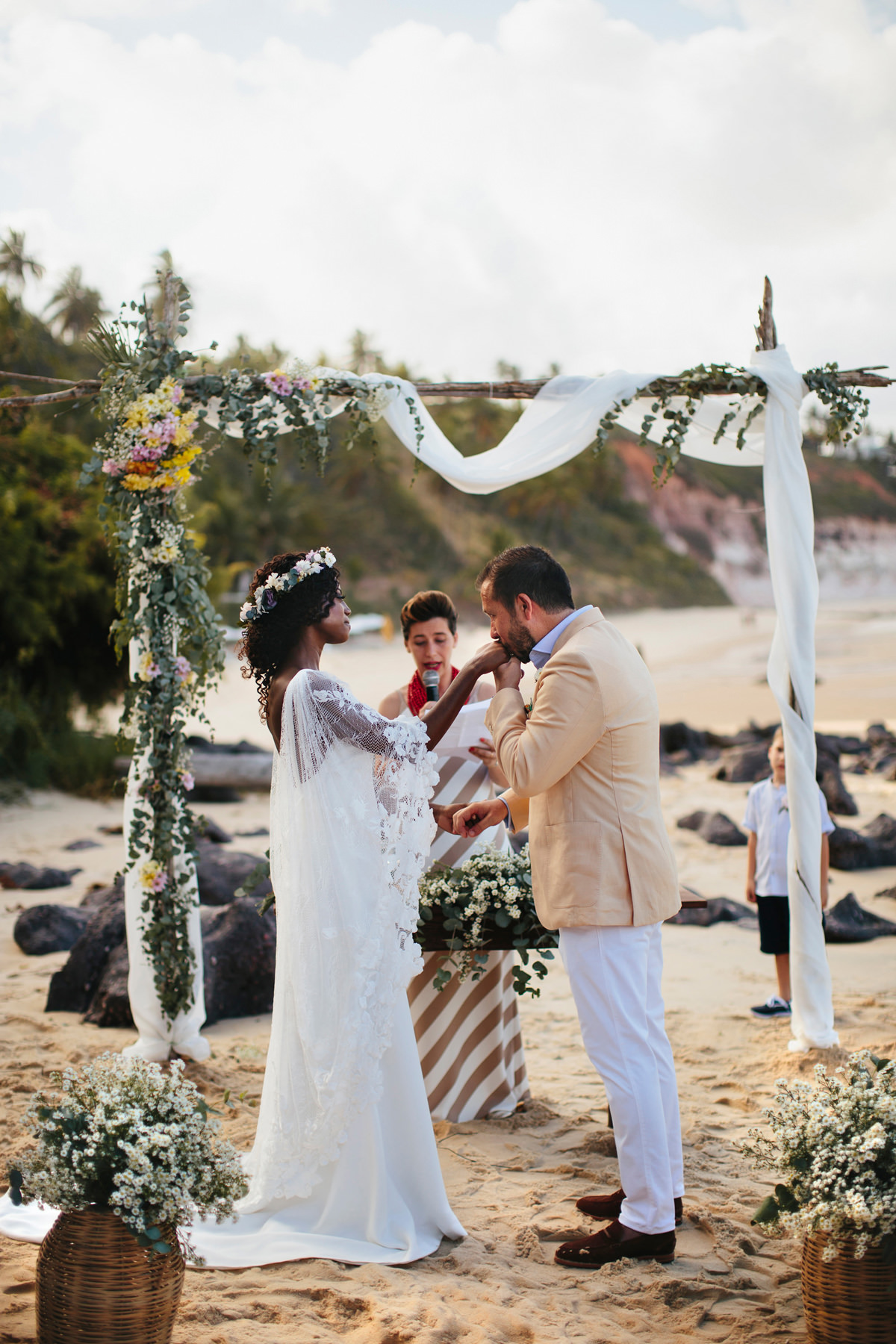 NOEME + LUIS
I don't have enough words to express our gratitude to Jimena and Volvoreta for the professional and detailed work they did the week (yes week!) of our wedding. When we planned the wedding outside of our country of residence it was very important to choose well with whom we wanted to carry it out, and in something as important as photography we had no doubt about our decision to choose her. We thank them from the heart for the love and sensitivity they were able to transfer into all the photos and videos we have of our wedding. We do not get tired of seeing them and the photos are a special part of our family life. We do not tire of recommending them whenever someone asks us. We wish you them best in all the new projects that come their way, where they will surely leave a lasting mark in their lives as they did in ours.
Noeme y Luis Brasil
PONTA DO PIRAMBU I PIPA, BRASIL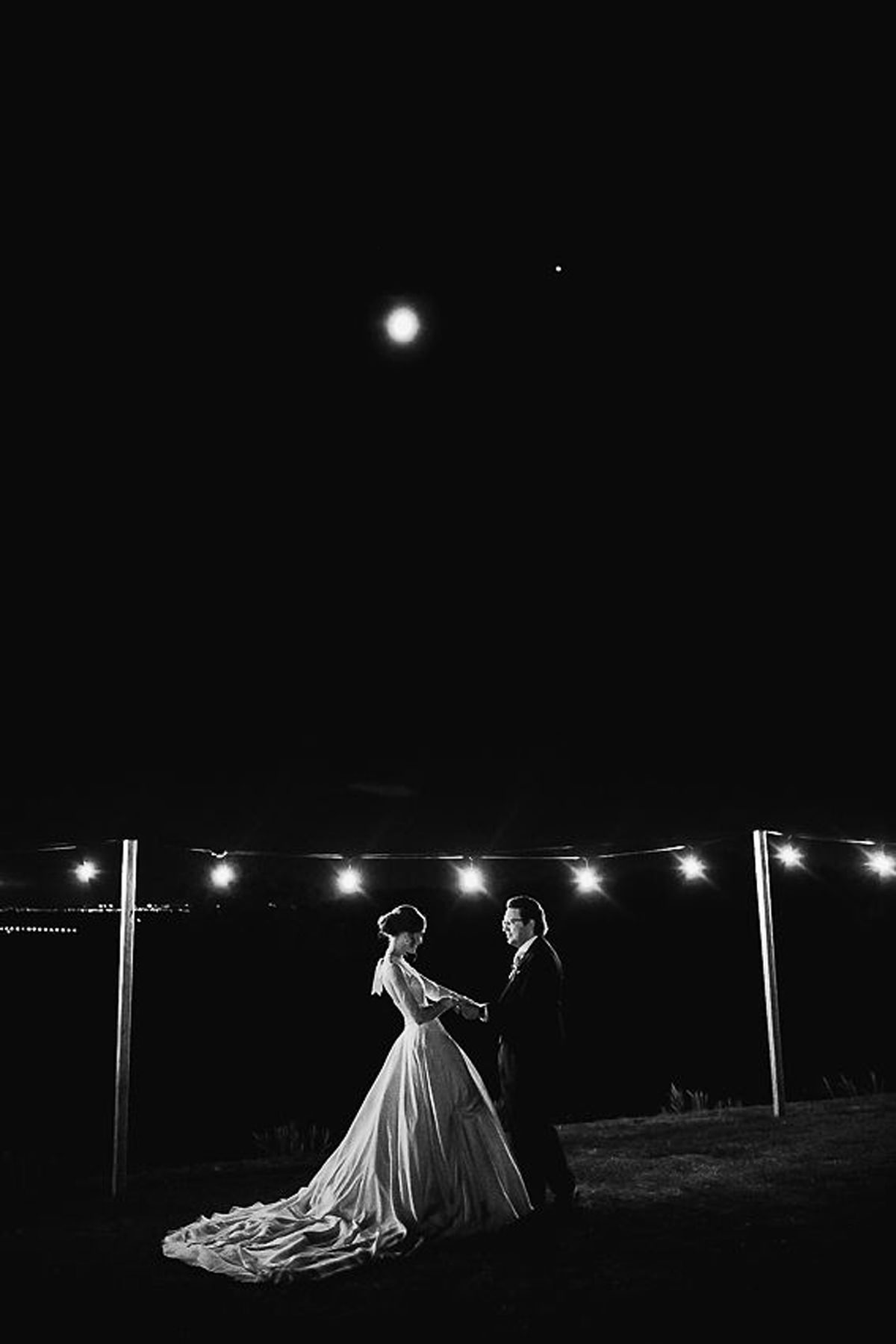 ANAIS + ALVARO
I love art, architecture, fashion and photography. When I was looking for a photographer for my wedding I was tired of seeing the same three kinds of photographers: the ones who over-use filters as if it were Instagram and makes the photos not age well; the ones who take wedding photos as if they were i.d. card photos like in our parents' day; and lastly the typical ones who with their heartrending photos make it seem like they're shooting a funeral instead of wedding. We had many meetings with photographers who camouflaged their "style" with the excuse that "we shouldn't be misled by studios that took photos as if they were magazine wedding photos because the reality is never like that." Until we found Volvoreta, who does the exact kind of work I was looking to have on our wedding day. Don't be influenced by photos of theirs on bodas.net because they are out-of-date. Look at their Instagram, their website or many other international blogs that cover their studio. They capture your day from the eyes of an artist. Instead of wedding photos, it feels like you are given canvases. They have impecable understanding of light, symmetry, composition and coloring. You'll want to wallpaper your entire house in the photos! When you spend more than two years organizing every detail of your special day, you need to make sure that they memories of the day are something you can pass on to your children and grandchildren that is perfect and as emotive as the first day. You want them to see your photos and not think these are "grandma" photos, but rather that they are images they want to hang in their 22nd century homes. Just like Velaquez's Ladies-in-waiting will always be Ladies-in-waiting, and Girl with a Pearl Earring will always be Girl with a Pearl Earring, the photos Volvoreta captures of your wedding will be art today, tomorrow and always.
Thanks Helena and Jimena!
FINCA EL GASCO I MADRID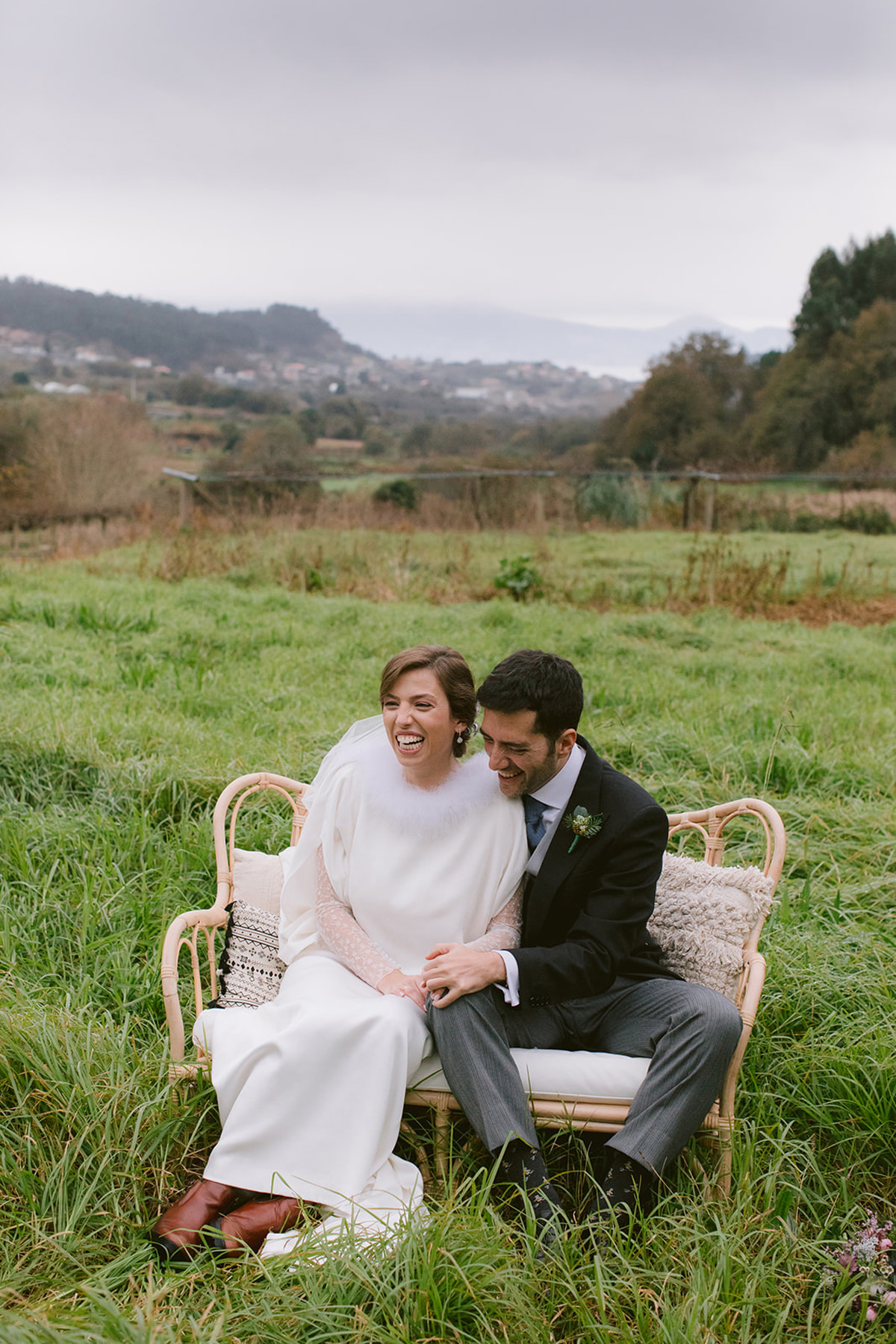 SARA + GUILLERMO
After seeing on her Instagram and website the amazing photos of Volvoreta and how she captures weddings, we decided to get in touch with her. We met Jimena in person and decided she was the photographer for us. The good vibes and professionalism she transmits assured us we could leave it all in her hands and let her guide us through the process, and it was the best decision! She does incredible work and takes care to get to know the bride and groom and all that will surround them on their wedding day so she is assured she will capture the perfect memories. The result: 100% amazing memories captured in photos that every time we view we relive that day. We felt comfortable with her from the beginning, starting with the pre-wedding meetings to get to know us and get everything organized. Let me re-iterate: definitely let her guide you because she knows what she is doing and has tons of experience, from the actual wedding day to the photo sessions. Counting on her to be part of something as important as our wedding photos was the best decision and we wouldn't doubt a moment in choosing her again!
PEPE VIERA RESTAURANT I PONTEVEDRA, GALICIA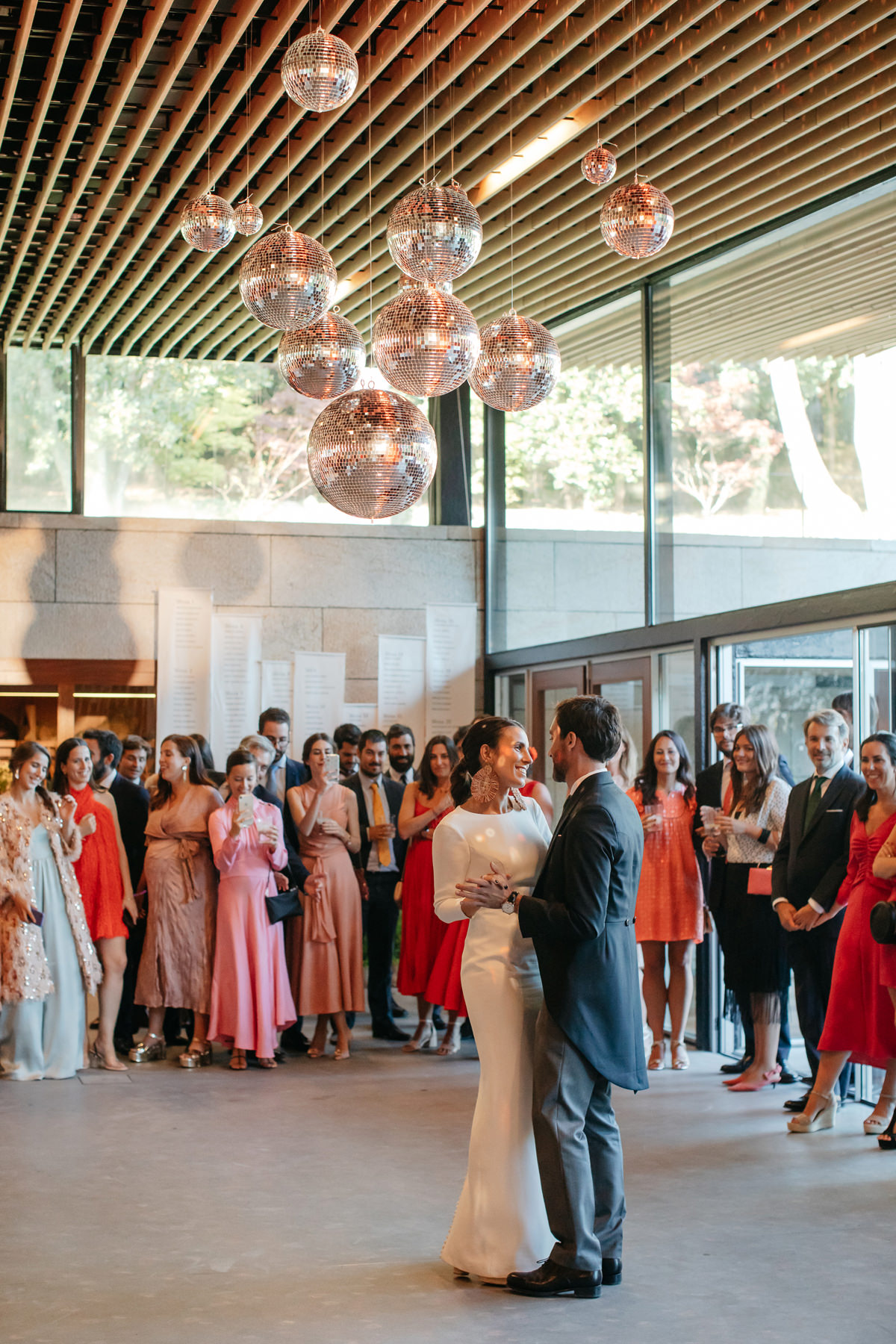 MIRIAM + ALEJANDRO 
I will never have enough words to talk about the amazing work that Jimena does. Our wedding photos are such a special momento and we couldn't have made a better decision than going with Volvoreta. From the days leading up to the grand day, then during the wedding and after, dealing with Jimena is easy, clear and professional. I'm not only happy that she was our wedding photographer for her magnificent work—simple, natural photos with incredible light—but also for how easy everything was. She truly gives off a special aura. We will always be grateful!
PAZO DE CEA I VIGO, GALICIA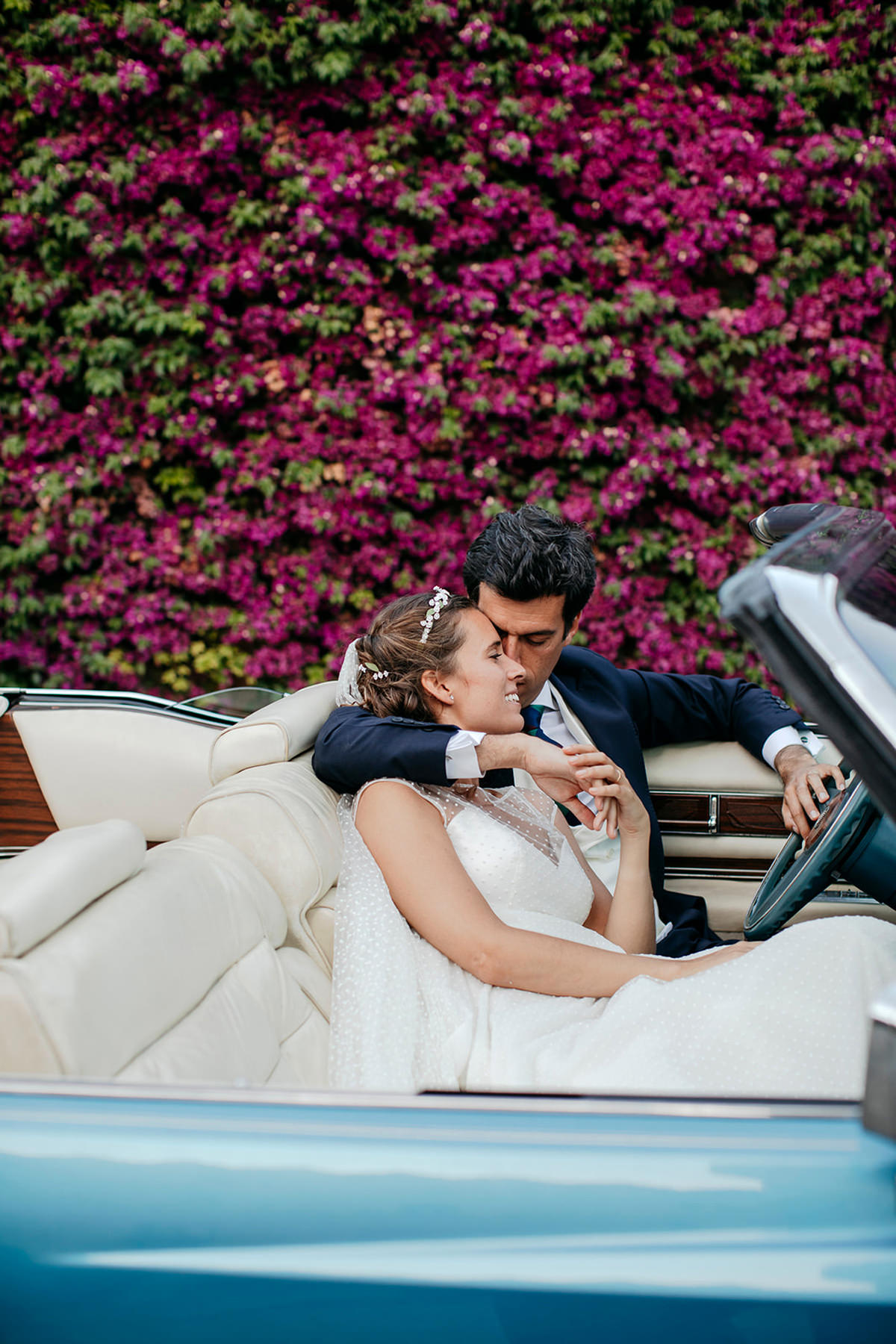 PATRICIA + GUILLERMO
Jimena and her team are super professional, charming and take incredible photos! The photos and video they made of our wedding are beautiful, luminous, spontaneous and natural. Thanks to them we have great memories captured of our wedding day!
CASTELL SANT MARÇAL I BARCELONA, CATALUÑA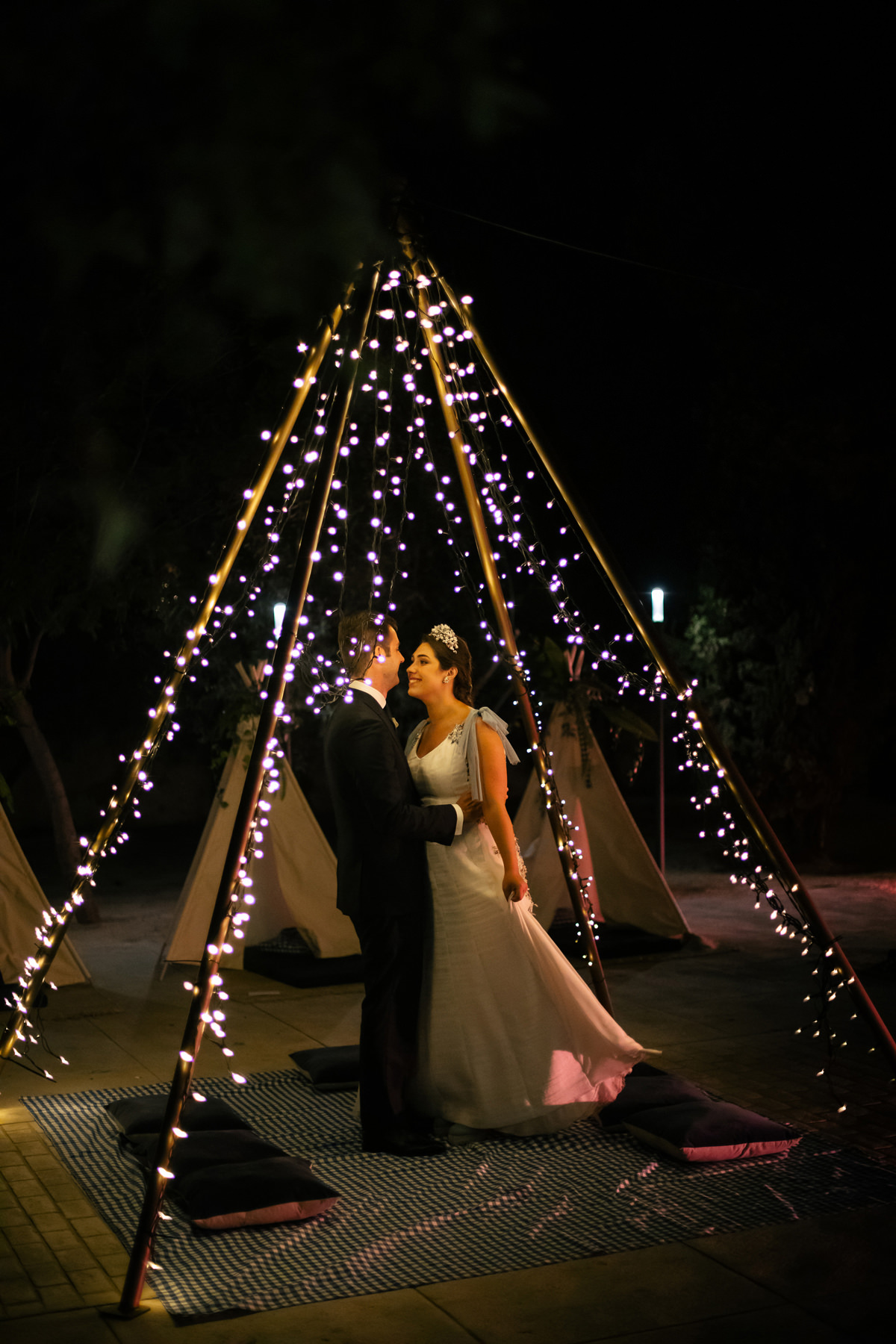 GRACIA + FERNANDO
We got in touch with Jimena of Volvoreta last year to discuss her taking our pre-wedding and wedding day photos and we couldn't have made a better decision. From the first minute it was super easy to connect with her—she understood our ideas, our personality and our families. It's so easy to talk to her by phone, video, and in person. That connection was obvious when the day finally arrived and she came from Galicia to Castellón without complicating us with details of the trip, technical needs, etc. Once she was there her job was discreet and impecable. We didn't even realize she was even there taking photos which made it much easier to relax. When she started sending over a selection of photos (to an online gallery that is easy to navigate), we couldn't have been happier with the result. Her lens didn't miss a detail of such a special day and her way of capturing the story with photography, from her point of view…well, it's very special. We wouldn't change our wedding photographer for anything!
HUERTA DE PEÑALÉN I CASTELLÓN, COMUNIDAD VALENCIANA