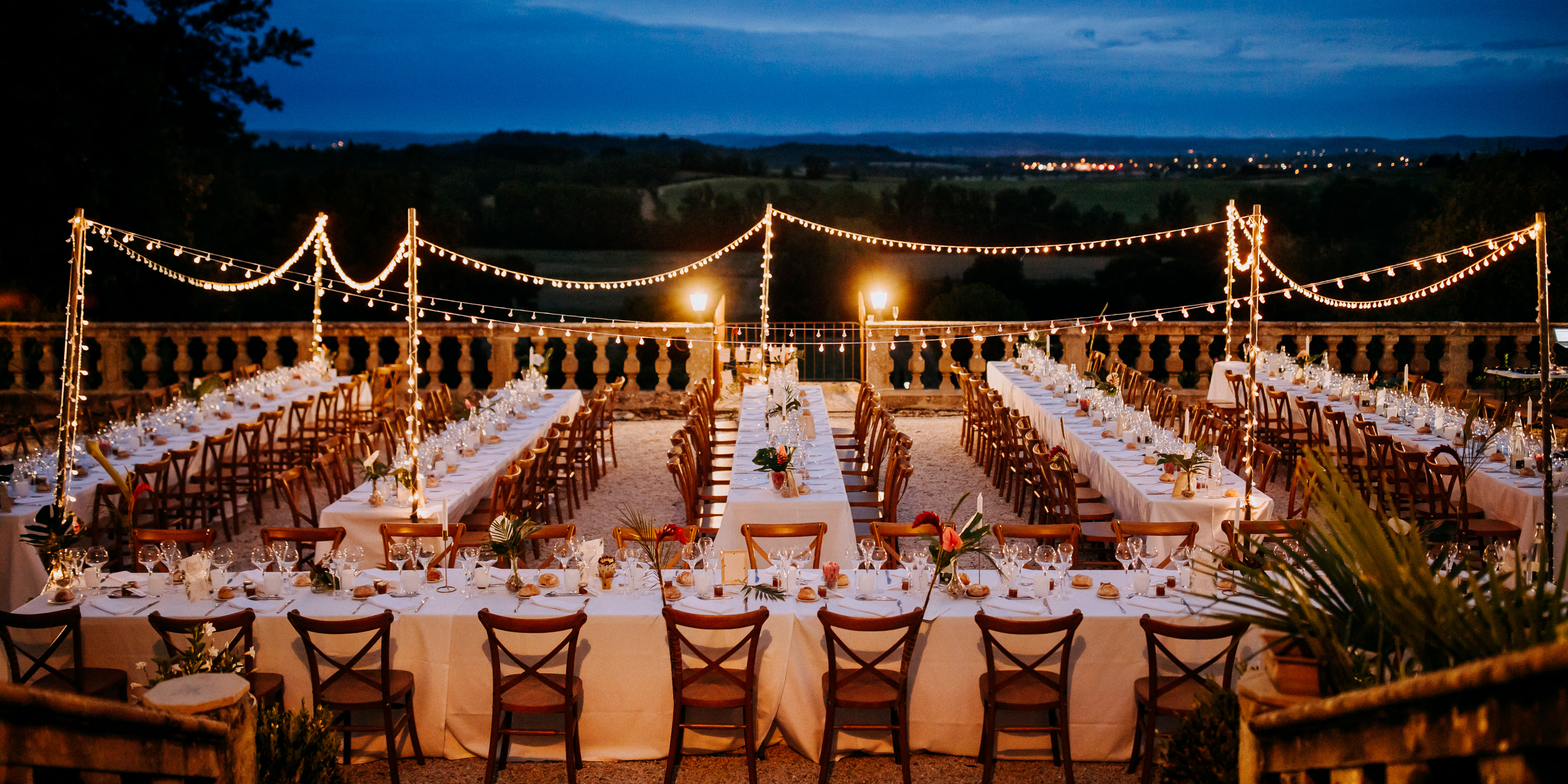 ALIZÉE AND GUILLAUME

"L´essentiel est invisible pour les yeux"
Castelnaudary, Occitanie, France
Alizée and Guillaume wedding was one of those like when many couples begin to think about their wedding, they imagine: intimate, getting married in a French Chateau with garden, a ceremony under the trees and a dinner with long tables at the front of the house.
I fell in love with the sweetness of Alizée at first sight and when I met Guillaume, I understood everything.
How they take care of themselves, how they respect each other, how they pamper even when they are not around. They are those couples thanks to whom you realize the value to find a healthy and strong love.
There was an unforgettable moment of this wedding that I always tell as an anecdote because it perfectly reflects what love means to me:
While Alizée and Guillaume were getting dressed in the Chateau, about an hour before the civil ceremony in the garden, it began to rain.
Alizee, while dressing herself in the adjoining room of Guillaume, thought of him. In her future husband and how he would be holding his nerves while watching the rain. Suddenly, Alizee came out from her room and breaking the tradition, burst into the room where Guillaume was with the witnesses deciding what to do with the situation. He threw himself into his arms and said "Relax, there is no hurry. The day is already beautiful as it is, rain or shine. "
These moments, are real gifts that you give me in your weddings. And I can not feel grateful enough.
THANK YOU Alizée, THANK YOU Guillaume.
Long live love!