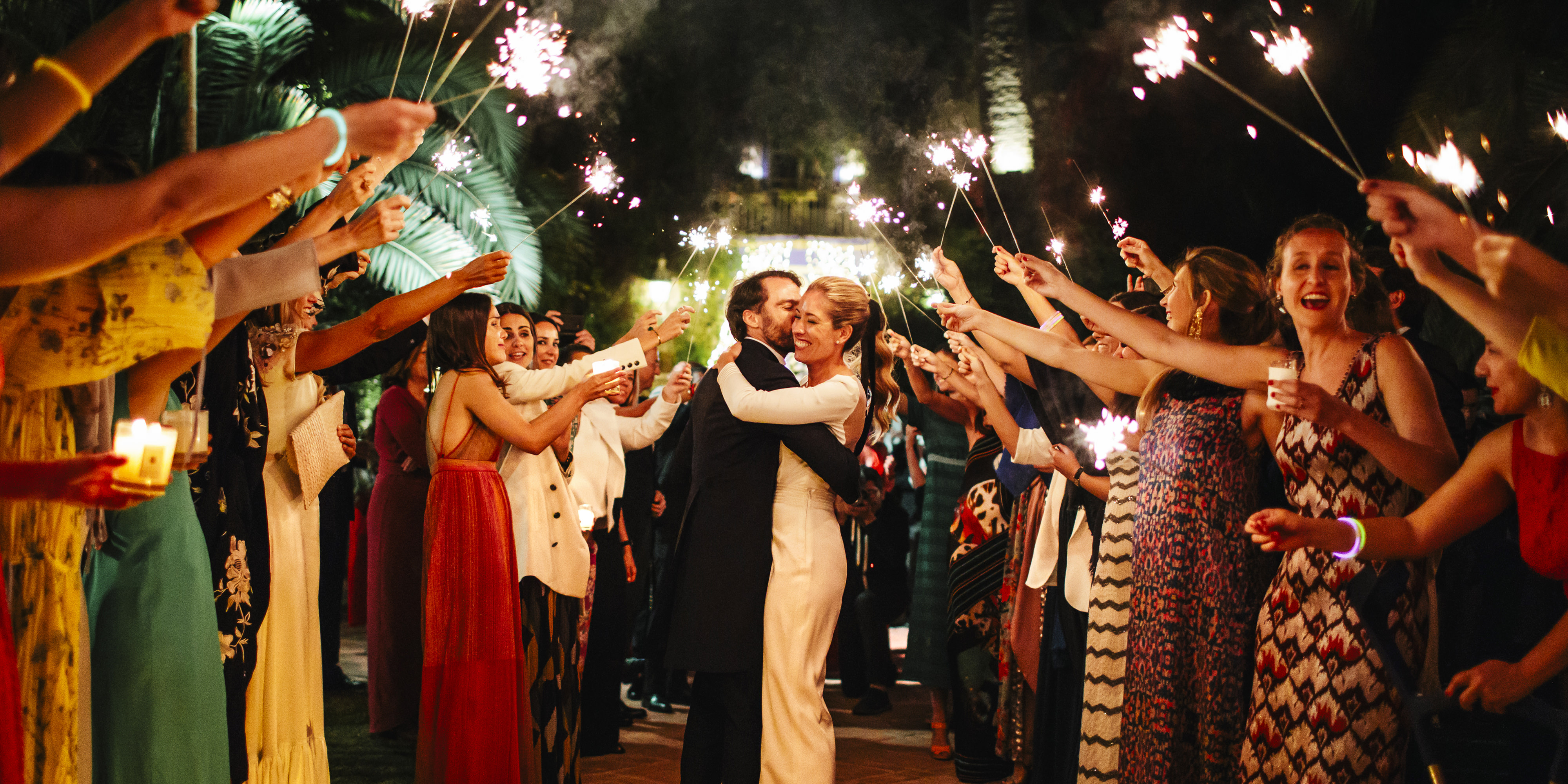 MARTA & NACHO
"Touching the sky"
Marbella, Málaga
To touch the sky is to get married like Marta & Nacho: skimming the clouds and surpassing it with a triple jump.
Both they and their guests (and their cutie dog) did not stop for a single second with their feet on the ground. Dancing and floating to the rhythm of a colorful guitarist and delighting in a dreamy and delicious dinner in the purest style "The Dream of a Summer Night". Joy, love on all four sides and an energy that is not forgotten.
Marta & Nacho. One of these weddings that put a smile in your soul for ever and ever.