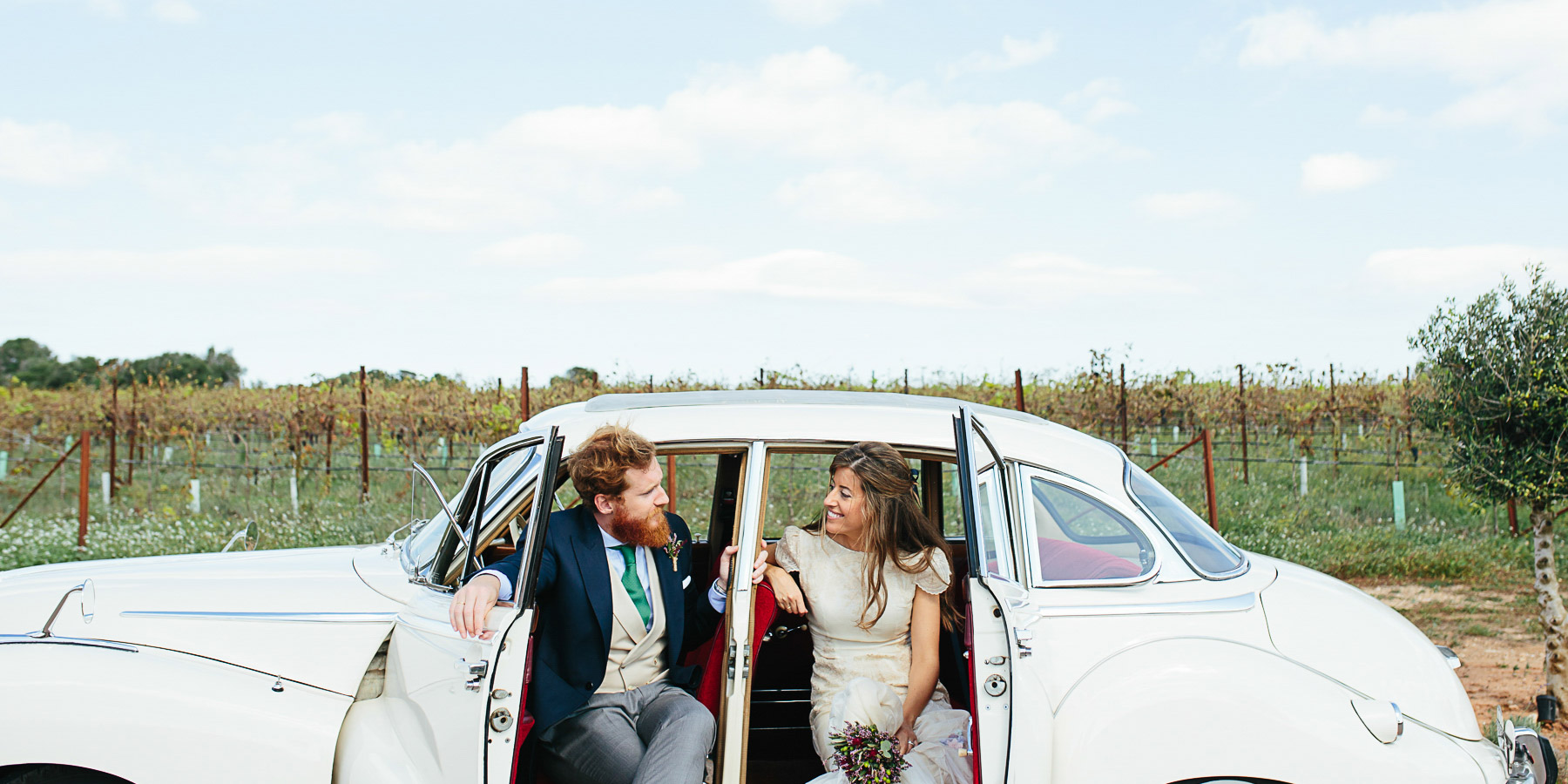 MARTA AND MANU
"An island wedding at home"
Menorca, Balearic Islands
Not often it happens, that we speak more with the groom than with the bride when doing the arrangements for a wedding, but this time, that was the case. Manu was in charge!
Menorca attracts you immediately for many reasons: its hidden beaches, having drinks at the Soroi Caves, a ride on boat or having the opportunity to spend a day in a country house like Torralbec surrounded by vineyards.
Since the very beginning we had loved their idea of having a relaxed wedding in the country house where Marta has lived long periods of time. A wedding to enjoy and relax oneself. We even found a guest sleeping by the swimming pool, what better plan could one have?
The wedding was full of details. The guests were wearing straw hats to protect themselves from the sun, and "menorquinas" (the typical island shoes). The food was delicious, and I still dream about it. There was even a saxophonist that suddenly appeared on the roof of the house welcoming the moon with his music. It was one of those weddings you do not want to leave to go home. We spent 3 days together, and it felt like a short time! Thanks Marta and Manu, we are looking forward to seeing you many more times. Thank you especially to Manu because we know it was hard for you to break your barrier of shyness with us, but we think the images speak for themselves. Thank you Marta for sharing your house and your special day with us.