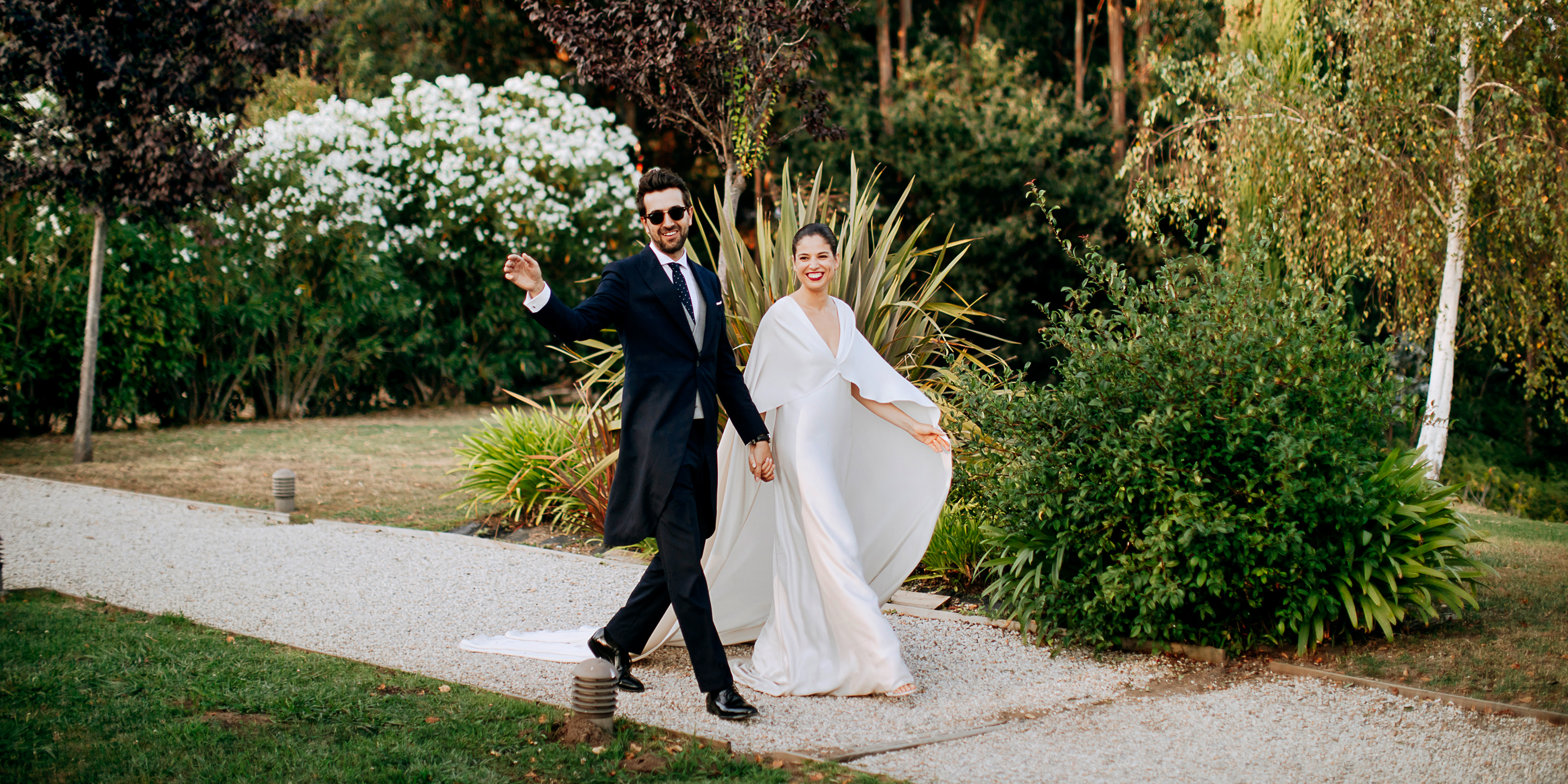 PALOMA + ROBER

"

With the Rias Baixas in the background

"
Pontevedra, Galicia

Galicia, where the colour of the grey stones and the green from the mountains merges with the blue of the estuary. Land of wind and wild storms. A wedding in the Rías Baixas, full of music and joy and the Ría of Pontevedra as a background.This is a summary of the Paloma and Roberto wedding's.The celebration took place in the stunning and charming Monastery of Armenteira.
A casual and musical reception where the food was catered by one of the best chefs in the region.
Paloma and Roberto are part of the Fashion Industry, and both work for Inditex. They are creative people and they had one aim, that their big day was a reflection of their personality: fun and trendy. There are so many unforgettable moments such as the bride walking down the aisle with her mother, the dances under the wild music from the band Caras B or the first dance of the bride and groom. It was a summery Galician evening, with the best company and emotions running high.